Data protection is often measured by password protection and encryption on a software level and, most of the time, understandably so. However, the enclosures of SSDs are rarely considered when discussing data protection; particularly for photographers in the field who are sometimes facing extreme conditions in harsh environments to capture that one stunning shot.
When taking photographical adventures this summer, you will need one of the most durable SSDs as a light, handheld device to help safely back up your content, any time, any place, anywhere.
The SanDisk Professional PRO-G40TM SSD sets a new standard in physical data protection. Its turbocharged speeds of up to 3000MB/s read and 2500MB/s write via Thunderbolt 3 and 1050MB/s read & 1000MB/s write via USB 3.2 Gen 2 are combined with an ultra-durable, ultra-rugged build through its IP68 water and dust resistance rating.
This rating is key in determining the PRO-G40's capabilities. The first number denotes the device's resistance to object intrusion. In the case of the PRO-G40, a rating of 6 indicates the device is completely resistant to all objects, including the finest molecules of dust, mud, glass and other disruptive materials.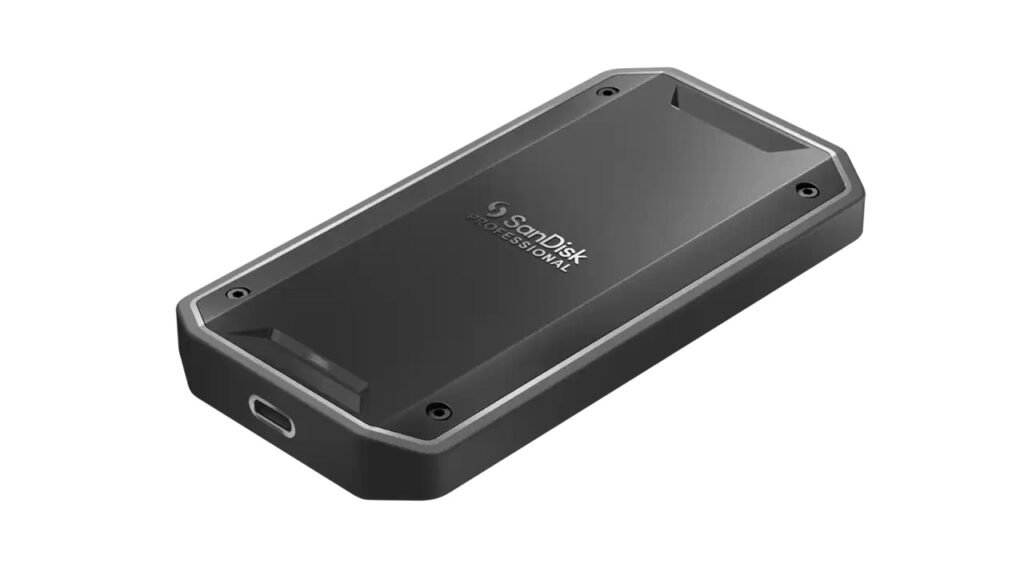 As for the second number, this indicates the level of resistance to water, specifically. For the PRO-G40, this stands again at a score of 8, meaning the device is protected against complete, continuous submersion in water below depths of 1m.
Crush resistance of up to 1.8 tonnes is a key capability too. To put that into context, that means the PRO-G40 SSD can comfortably handle two adult male polar bears on top of it or – for IT aficionados – 5 MB of data in 19565.
Commenting on the importance of building high quality, ultra-rugged drives, Fabrizio Keller, Senior Product Marketing Manager at Western Digital said: "Professionals in the photography and film industry need storage solutions that are lightweight, compact, rugged, and insanely fast. The SanDisk Professional PRO-G40 SSD can easily withstand the rigors of travel and location work while doing so with a minimal footprint. It is paramount that professionals don't have to stress about their workflow and can focus more on the creative."
David Newton, SanDisk Professional Team Member at Western Digital added: "The form factor of the SanDisk Professional PRO-G40 is fantastic because it fits in a bag and offers bundles of incredibly fast storage for backing up photos and videos on the road. When you're travelling, size and weight are key, so small and light really helps. Not only that, being so fast it cuts down the time I spend in front of a computer backing up which, after a long day with a lot of data, is a godsend. The final piece of the puzzle is durability – I can be on the go away from base and my main storage for 1 or 2 months at a time, so I have to know that the drives where my data is stored are rugged and able to handle life on the go. It also just looks great – solid and purposeful – I always get people asking me about it whenever I've got it plugged in."
The PRO-G40 SSD is built with a cooling aluminium core to sustain ultra-fast speeds under its heaviest workflows. Visit the Western Digital Store for more information on the SanDisk Professional PRO-G40 SSD, available starting from £294.99 MSRP.