Following its unveiling at IFA 2020, LG Electronics (LG) has today launched its personal air solution in the UAE market – the LG PuriCare Wearable Air Purifier.
LG's ever-expanding lineup of PuriCare air purifiers includes single and double tower models for residential spaces, a commercial model for offices and even a portable device for use on-the-go. With its latest edition to the PuriCare family, LG seeks to ensure that clean air and optimal breathing comfort are maintained from wherever the user may be.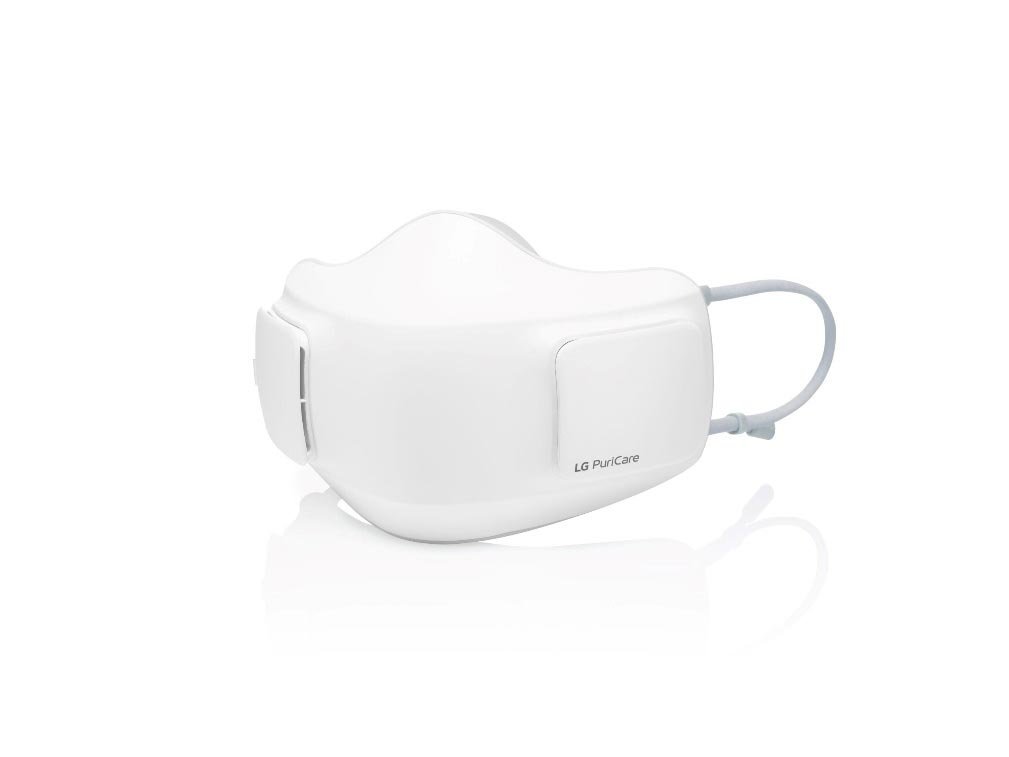 Key Specifications:
| | |
| --- | --- |
| Size | 156 x 110 x 63 mm |
| Weight | 126g |
| Filter | H13 HEPA Filter (2 EA) |
| Battery | Rechargeable 820mAh |
| Recharge Time | 2 hours |
| Usage Time | 4 hours (min.) – 8 hours (max.) |
| Fan | Dual Inverter Motor |
| Fan Speed | 3 Steps |
| Sensor | Respiratory Sensor |
| Connectivity | USB C Type |
| Color | White |
While the importance of maintaining healthy air quality is a topic receiving more widespread attention now, discussions around air quality have been a major concern for nations and individuals around the world for a number of years. LG's PuriCare Wearable Air Purifier has been in development since 2017 – undergoing three years of extensive R&D and product testing.
Ensuring Comfort
Within its research, LG identified common challenges for mask-wearers, including regulating air flow without becoming too warm or claustrophobic and having glasses periodically fog up. Additionally, as people become more conscious of the environment, the need for a more sustainable solution was clear.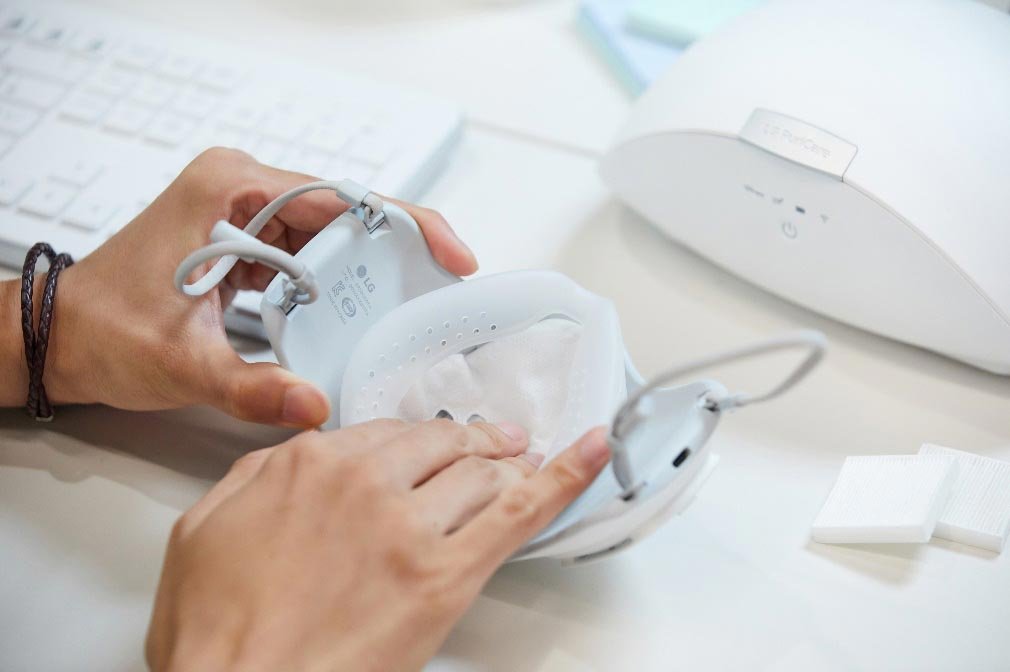 The PuriCare Wearable has been ergonomically designed, based on extensive facial shape analysis. The device fits snugly around the user's face, minimizing air leakage around the nose and chin area. The face guard also features a silicone pad which seeks to promote comfortable fit for hours on end and reduce the fogging up of glasses, while the inner cover prevents internal contamination.
Maintaining Hygiene
To deliver a new level of personal protection, the LG PuriCare Wearable Air Purifier harnesses two H13 HEPA filters, which work to prevent up to 99.95% of harmful airborne matter, such as viruses, bacteria and common allergens from entering the wearer's respiratory system. LG's patented Respiratory Sensor detects the cycle and volume of the user's breathing, automatically adjusting the PuriCare Wearable Air Purifier's DUAL Fans accordingly via three speed settings. The dynamic fans are able to speed up when the wearer is inhaling, and slow down to reduce resistance upon exhaling.
A Practical Solution
The LG PuriCare Wearable Air Purifier comes with a built-in, rechargeable 820 battery which can deliver up to eight hours of operation at low speed and two hours on the highest setting. To recharge, users simply need to connect the device to a power source using the provided USB C cable. For added convenience, key components such as the filters, inner cover, face guard, ear straps and strap extenders are also easy to remove and replace – extending usability.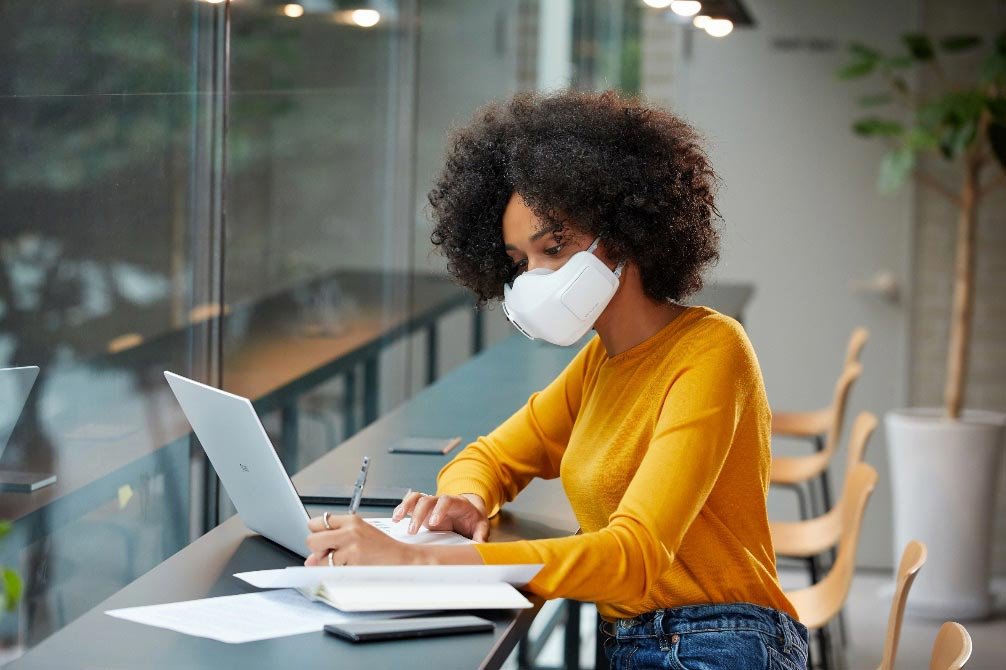 Coming soon, LG will also release a unique case for the PuriCare Wearable Air Purifier,  which deploys the company's UVnano sanitization technology to eliminate 99.99 percent of germs in just 30 minutes, using UV-C LED lights. The case can also remove moisture from internal components caused by the wearer's breath, charge the device from empty to full in just two hours and send notifications to the user's smartphone via the LG ThinQ app when filters need replacing.
The LG PuriCare Wearable Air Purifier is now available in the UAE at select Carrefour, Sharaf DG and ACE stores for the retail price of 699 AED.
Two H13 HEPA Filters are provided in the box, with additional filters available for the retail price of 59 AED.
Availability
Carrefour: Mall of the Emirates, Deira City Centre, Ibn Battuta Mall
Sharaf DG: Times Square, The Dubai Mall and Deira City Centre
ACE: Dubai Festival City