The rapidly ascending technology brand realme, unveiled today realme 11 5G, marking both the launch of this innovative smartphone and realme's official entry into the UAE market.
realme 11 5G boasts a flagship-level 108MP camera with 3x in-sensor zoom, a remarkable 67W SUPERVOOC Charge, and an array of exceptional features, including capacious internal storage up 256GB, expandable up to a staggering 2TB via external memory. The device exemplifies the "Double Ace" spirit of innovation, positioning itself as a standout in its segment.
The phone is priced at 849 AED and is currently available in two colors, Glory Gold and Glory Black, through select retailers in the UAE, as well as online via Noon and Amazon. The official realme debut in the UAE market with the launch of the realme 11 5G marks a significant milestone in the brand's journey, setting the stage for even greater accomplishments.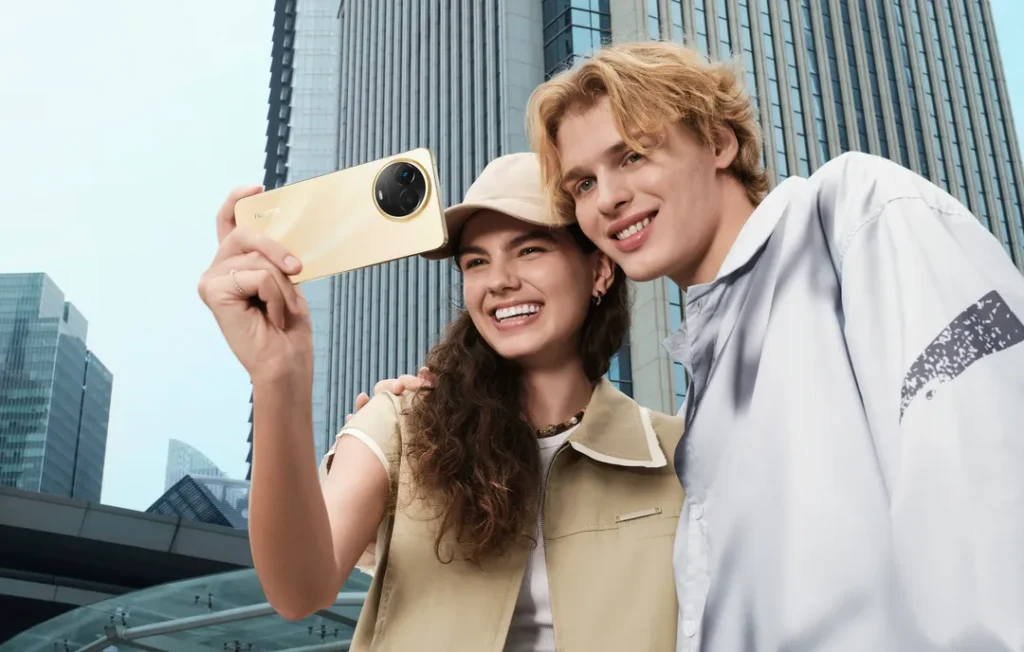 The United Arab Emirates is an important market for the brand where it's eyeing to grow and expand further. Lawrence Zhang – UAE Sales Director "The United Arab Emirates holds significant importance as a key market for our brand, and we are actively pursuing opportunities for growth and expansion within it. Our goal is to foster a larger consumer community and provide innovative, cutting-edge products tailored to the youth in the UAE. This marks the inception of a promising journey for us in the UAE."
Founded in 2018, the brand has emerged as a trailblazing technology innovator, dedicated to bringing cutting-edge technologies to its youthful consumer base. Since then, realme embarked on an astonishing trajectory of rapid growth.
Within two years of its inception, realme achieved the distinction of being named the world's fastest-growing smartphone brand for four consecutive quarters. In the third quarter of 2020, realme achieved the remarkable feat of selling over US$50 million units in less than two-and-a-half years, as per the Counterpoint Report. In 2021, it continued its rise by achieving an unprecedented US$100 million in sales in just 37 months, according to Strategy Analytics.
During the same year, realme ascended to the 6th position in the global smartphone market. The official entry of realme into the UAE market with the launch of the realme 11 5G marks a significant milestone in the brand's journey, setting the stage for even greater accomplishments.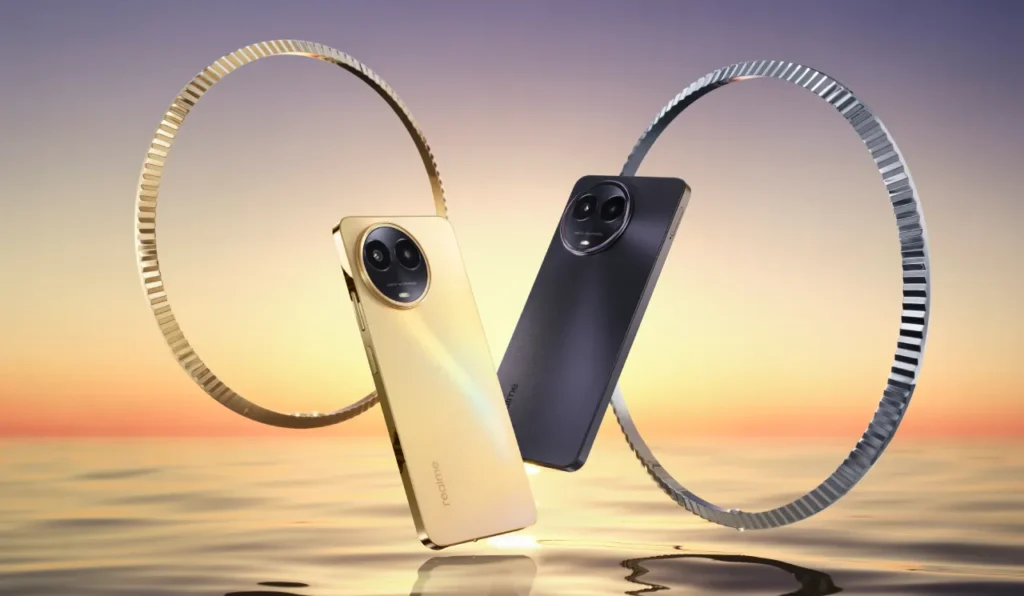 Flagship-level 108MP camera with 3x in-sensor zoom
The new realme 11 5G boasts the Samsung ISOCELL HM6 sensor, offering a resolution up to 108MP  and a spacious 1/1.67-inch sensor size. This combination empowers realme 11 5G to capture incredibly sharp images, granting users the creative freedom to tell their stories with exceptional detail.
Additionally, it supports a 3x lossless zoom-in mode. This feature opens up new perspectives in mobile photography, allowing users to explore unique angles and compositions.
67W SUPERVOOC Charge
In terms of charging capabilities, realme 11 5G stands out in its segment by offering an exceptional feature – the 67W SUPERVOOC Charge. This represents a substantial enhancement over the typical 33W charging speed found in this category. Thanks to this high-powered charging system, the device can charge its large 5000mAh battery to 50% in just 17 minutes. The smartphone also delivers an outstanding battery life in a variety of scenarios, including 590.3 hours of standby time, 18.7 hours of video playback, 44.6 hours of music playback, 20.9 hours of navigation, 9.9 hours of MLBB gaming, and 8.7 hours of Free Fire gaming.
120Hz Dynamic Refresh Rate
realme 11 5G boasts a 6.72-inch screen featuring a crisp FHD+ resolution of 2400×1080. It also enables a seamlessly smooth viewing experience thanks to its high refresh rate of up to 120Hz. What sets this display apart is its support for Dynamic Refresh Rate, featuring six different stages up to 120Hz. The intelligent system will automatically choose the most suitable stage based on your usage scenario, ensuring optimal performance and efficiency.
Features and craftsmanship
realme 11 5G features the MediaTek Dimensity 6100+ 5G processor, known for its efficient 6nm manufacturing process, which ensures high-performance capabilities while conserving power. Additionally, it supports dynamic RAM configurations of up to 16GB,  guaranteeing a seamless user experience, especially when handling numerous applications and effortlessly switching between them.
Drawing inspiration from the opulence of the luxury watch industry, realme 11 5G boasts a striking and radiant camera embellishment known as the "Glory Halo." This distinctive feature evokes the aesthetic essence of watch bezel rings, and it achieves this remarkable effect through a meticulous manufacturing process reminiscent of high-end timepieces.
The Glory Halo showcases the iconic fluted bezel design found in prestigious watches, featuring an impressive arrangement of 538 meticulously positioned flutes, resulting in a captivating and orderly pattern. Furthermore, the ring's edge receives a flawless polish using PVD technology, a hallmark of premium watchmaking.
The realme 11 5G comes with Google Mobile Services and and 13.0 version of Android.