Editor's Note: While there may be cheaper or better alternatives to the models mentioned below, we've picked these specific ones based on their local availability and price–performance ratio.
Depending on your requirements, budget gaming monitors can deliver a great experience even if they lack a few of the advanced features found on the more expensive ones. With the recent improvements in display technology, there are plenty of affordable options out there.
In this guide, we've picked the best budget gaming monitors that are available for purchase locally. The options available are Full HD, QHD, 4K, Esports and ultra-wide monitors.
1080p PC Gaming Monitor
ASUS VP228HE 21.5"
The ASUS VP228HE is a good, affordable LED widescreen monitor for Full HD gaming with 1ms response time and a refresh rate of 75Hz. It also includes built-in 1.5-Watt stereo speakers and blue light filter.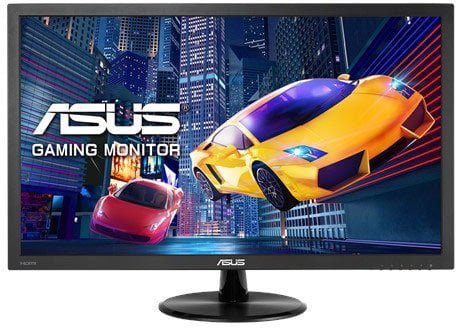 It also features the ASUS-exclusive GamePlus hotkey with crosshair and timer functions, where gamers can select four different crosshair types to suit the gaming environment and while the latter keeps players aware of the elapsed time in real-time strategy games.
The ASUS VP228HE is available on Amazon for AED 369.
1440p PC Gaming Monitor
HP 27XQ 27"
The HP 27XQ has all the essentials for 1440p gaming. The monitor comes with a TN screen with a 144Hz refresh rate and 1ms (GTG) response time with AMD FreeSync, specs similar to some of the best gaming monitors.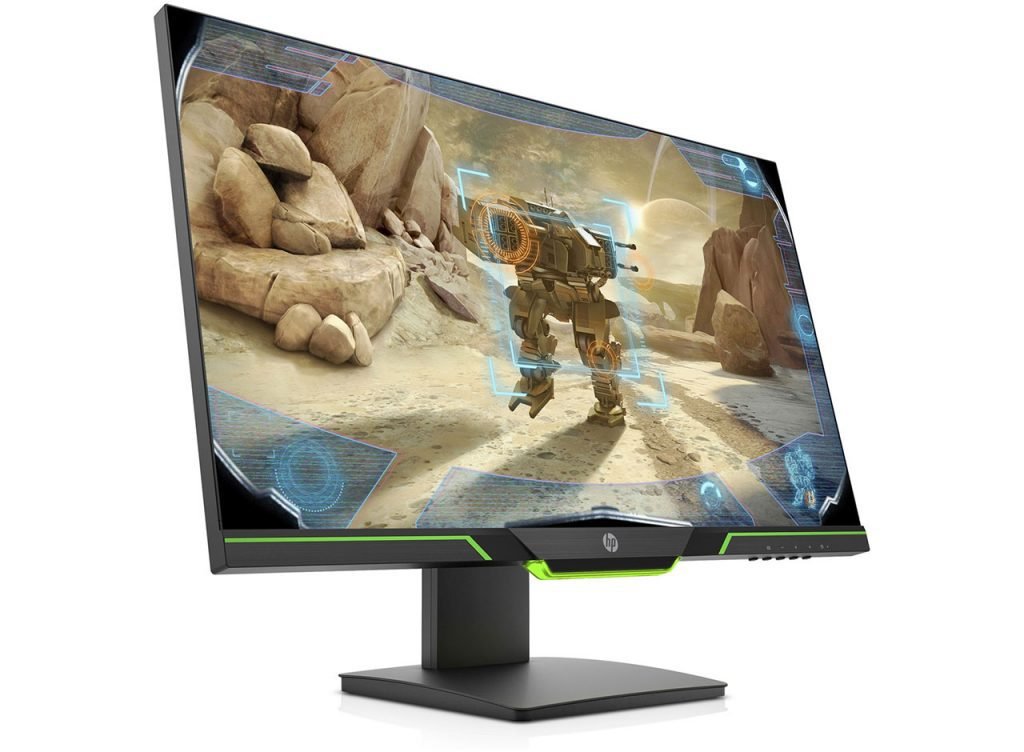 The monitor supports tilt, pivot, swivel and height adjustments and also comes with an anti-glare and anti-static treatment to reduce eye strain during gaming sessions.
The HP 27XQ is available on gear-up.me for AED 1,699.
4k PC Gaming Monitor
MSI Optix MAG321CURV 32"
The MSI Optix MAG321CURV is a 32-inch curved (1500R) VA panel with a 3840 x 2160 4K resolution, 60Hz refresh rate, and 4ms response time with support for HDR.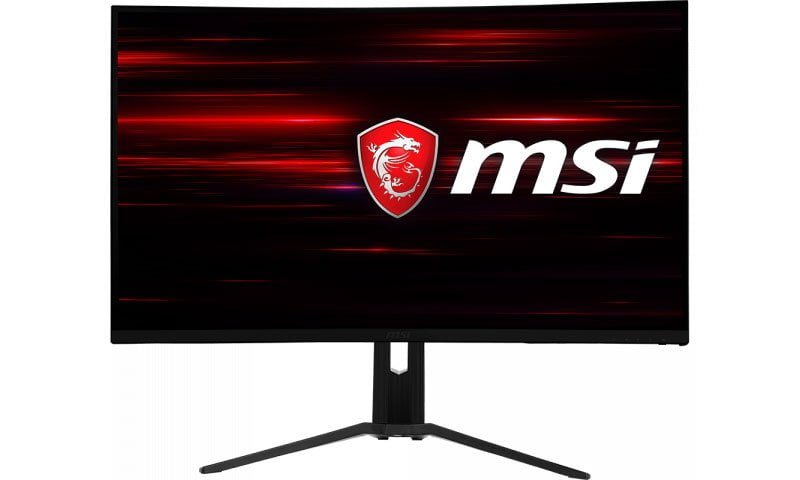 The monitor also supports height and tilt adjustments, however, it can't pivot nor swivel. The monitor is sleek and elegant and has beautiful RGB lighting to go with it in the back of the display. Additional Features include Anti-Flicker, Blue Light Filer and a Night Vision Mode.
The MSI Optix MAG321CURV is available on gear-up.me for AED 2,634.
Esports PC Gaming Monitor
BenQ Zowie XL2546 24"
The BenQ Zowie XL2546 offers an impressive 240Hz refresh rate with a 1ms response time, and it comes with all competitive gaming features for a smooth experience. If you want to improve your competitive gaming skills you should try the XL2546.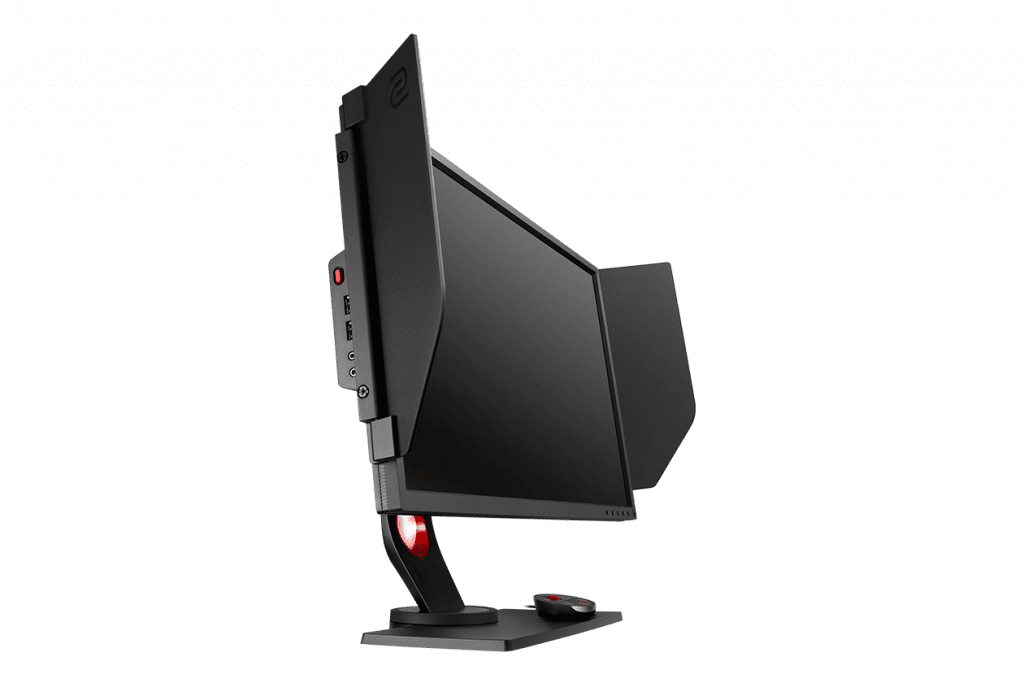 The XL2546 also comes with two easily mountable privacy side flaps, what BenQ Zowie calls as 'Shield'. These shields are made for gamers to enjoy the distraction-free gameplay at professional events.
You can read our full review here. The BenQ Zowie XL2546 is available on sharafdg.come for AED 1,799.
Ultra-wide PC Gaming Monitor
Samsung LC49HG90
The Samsung LC49HG90 is an ultra-wide 49-inch screen QLED Gaming Monitor with 32:9 aspect ratio. It has a 1800R curved panel, refresh rate of 144 Hz and 4-6 ms response time and offers plenty of ports.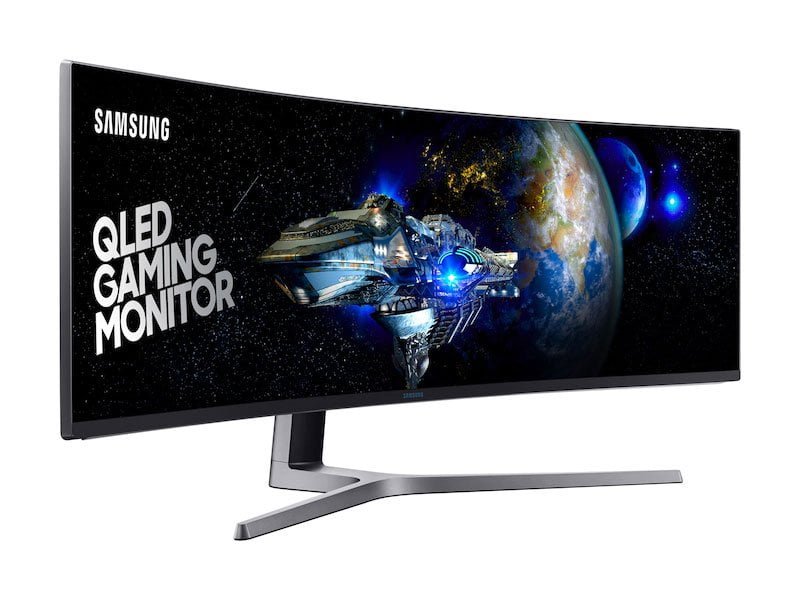 The Samsung LC49HG90 is available on shopkees.com for AED 3,748.