ASUS today announced the new ProArt StudioBook series of laptops designed for graphics professionals, digital artists, animators, architects, and programmers.
The ProArt StudioBook series includes two 17-inch ProArt StudioBook Pro (W700) models, ensuring that the series covers a range of sizes and performance requirements to cater to the diverse needs of its target audience.
For creatives, software is key, which is why ASUS tests and invests in comprehensive Independent Software Vendor (ISV) certification processes to ensure users enjoy the very best experience with professional software applications.
A ProArt StudioBook for everyone
The ProArt StudioBook series is designed to offer professional solutions for a range of creative needs and budgets. It boasts a slim-bezel NanoEdge display that effectively allows for a larger display to fit into its compact chassis for immersive visuals. Its combination of cutting-edge graphics and portability makes it perfect for creative professionals.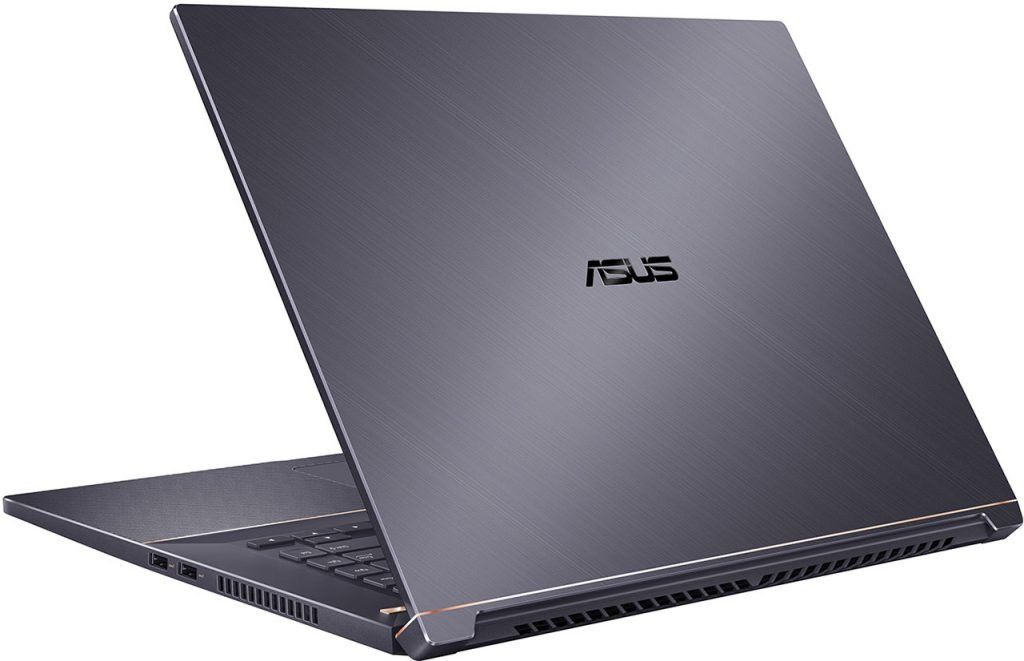 Right from the onset, StudioBook Pro 17 was designed to be one of the world's thinnest laptops to feature NVIDIA Quadro graphics. This precision-crafted laptop features an innovative NanoEdge display, with a high screen-to-body ratio for more-immersive visuals. In addition, a Turquoise Grey finish with Rose Gold highlights gives StudioBook Pro 17 an understated, classy feel.
ProArt StudioBook Pro 17 is powered by an 9th Generation Intel Xeon or Intel Core i7 hexa-core processor designed to handle complex, multithreaded applications. These processors take mobile computing to another level, easily outperforming previous generation offerings to give you incredibly smooth and responsive multitasking.
Display
The 17-inch NanoEdge display on StudioBook Pro 17 has a WUXGA (1920 x 1200) panel features a wide color gamut and exceptional color accuracy to ensure pin-sharp detail and bright, vivid colors for more lifelike images.
Designed for professional use, it also has a matte finish so there's no distracting glare. To display the most vivid, most realistic colors possible, ProArt StudioBook Pro 17 supports an exceptionally wide color gamut with 97% DCI-P3 and 133% sRGB coverage. The DCI-P3 color space is the preferred choice of creative professionals for its increased range of possible colors, and makes images on ProArt StudioBook Pro 17 look simply stunning.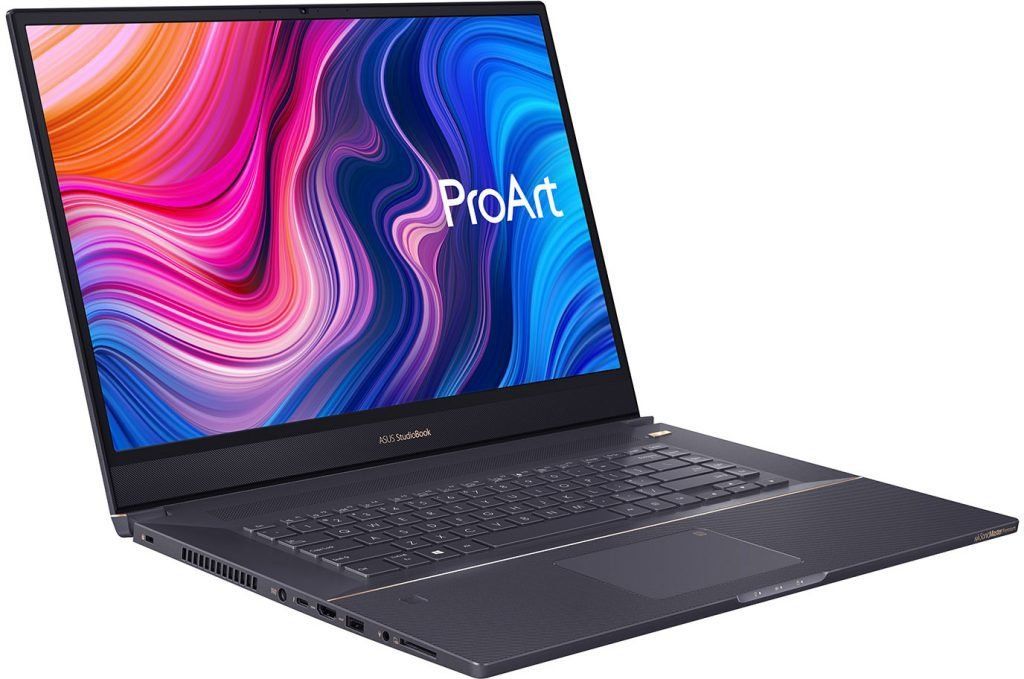 The built-in ASUS Calibration Technology on ProArt StudioBook Pro 17 provides color-accuracy tuning and uniformity compensation to make things easy when it's time to recalibrate the display's brightness and color consistency. And with its impressively low Delta-E value, you can be sure the colors you're seeing are accurate.
Connectivity
A comprehensive set of high-performance I/O ports — including the latest Thunderbolt™ 3 — give ProArt StudioBook Pro 17 the ultimate, hassle-free connectivity for versatile flexibility whether you're in the office or on the road. And the integrated gigabit-class Wi-Fi lets you enjoy wired-equivalent network speeds.
Optimized Software
ASUS tests and invests in comprehensive ISV (Independent Software Vendor) certification processes to ensure ProArt StudioBook Pro 17 works as expected with professional applications from the world's leading software companies, including Adobe, Autodesk, Dassault Systems and PTC to name a few.
AVAILABILITY & PRICING
The ProArt StudioBook 17 (W700) will be available from August 13th at Amazon, Computer Care Group, Computronic, Gulf Micro Systems, Al Ershad, Lucky Star Computers & Virgin Megastores.. Pricing starts from AED 8,999.