The Ducky One 3 TKL is a high-end mechanical keyboard built for portability that is aimed at enthusiast gamers. Compatible with both Windows and Mac, this high-end keyboard boasts a plethora of features to satisfy even the most demanding user.
The hot-swappable Kailh's hot-swap sockets are a highlight feature, allowing users to easily mount and swap out switches without the need for time-consuming desoldering. This feature provides unparalleled flexibility, enabling gamers to choose from a wide range of mechanical switches and tailor the keyboard to their preferences.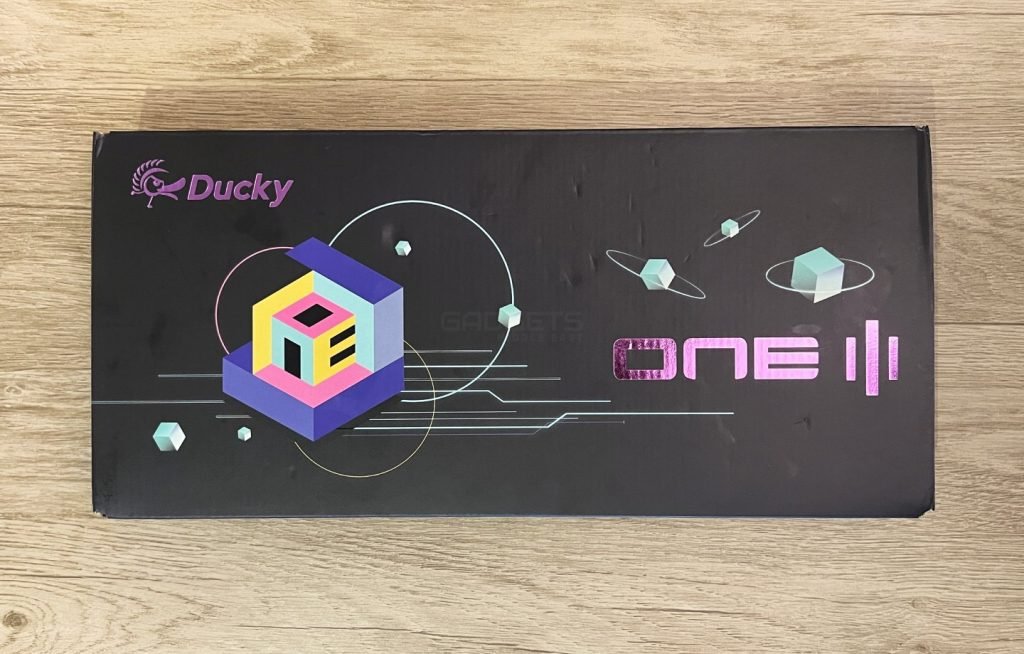 The Ducky One 3 TKL also features six onboard profiles, PBT doubleshot keycaps, and customizable key reprogramming. Its wired connectivity ensures a reliable connection and comes with a braided, detachable USB-C cable, adding to its portability.
While the Ducky One 3 TKL's compact tenkeyless form-factor lacks a numpad, it offers the same high-quality performance and functionality as a standard keyboard. However, users may find it slightly challenging to log into Windows or enter numbers, but the keyboard's space-saving design more than makes up for this minor inconvenience.
Specifications
| | |
| --- | --- |
| Material | Metal backplate Plastic case |
| Key Switches | Cherry MX mechanical switches |
| LED | Non-backlit |
| Connectivity | Detachable USB Type-C |
| Polling Rate | 1000Hz |
| Onboard profiles | 2 Lighting Profiles 3 Macro Profiles |
| Weight | 908g |
| Dimensions | 370x140x40mm |
Packaging
The packaging comes in a Ducky-branded black packaging with photos and specifications on the sides. The box is durable and the keyboard and accessories are well protected.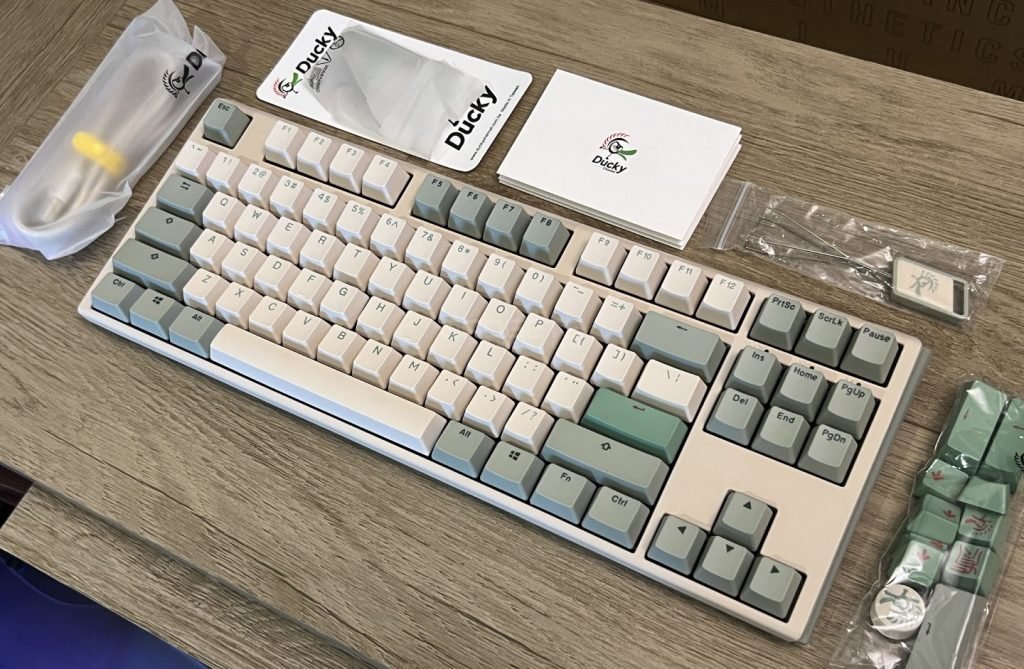 The packaging includes the below:
Ducky One 3 TKL
1 x Keycap puller
1 x Switch puller
1 x USB cable
Alternate PBT keycaps with 1 round keycap
Stickers
User manual
Design
We found the Ducky One 3 TKL to be a compact and portable wired keyboard, weighing only 0.9kg. It measures 370mm x 140mm x 40mm (LWH) and features a detachable braided cable with a USB-C port for connectivity. The keyboard comes in a variety of vibrant color options and Cherry MX switches.
To improve typing experience, the Ducky One 3 TKL has a stable design with dual-layer high-grade silicone padding and an additional layer of EVA foam pad underneath the PCB for better sound reduction. The backplate is made of metal, and the case is made of high-quality hard plastic.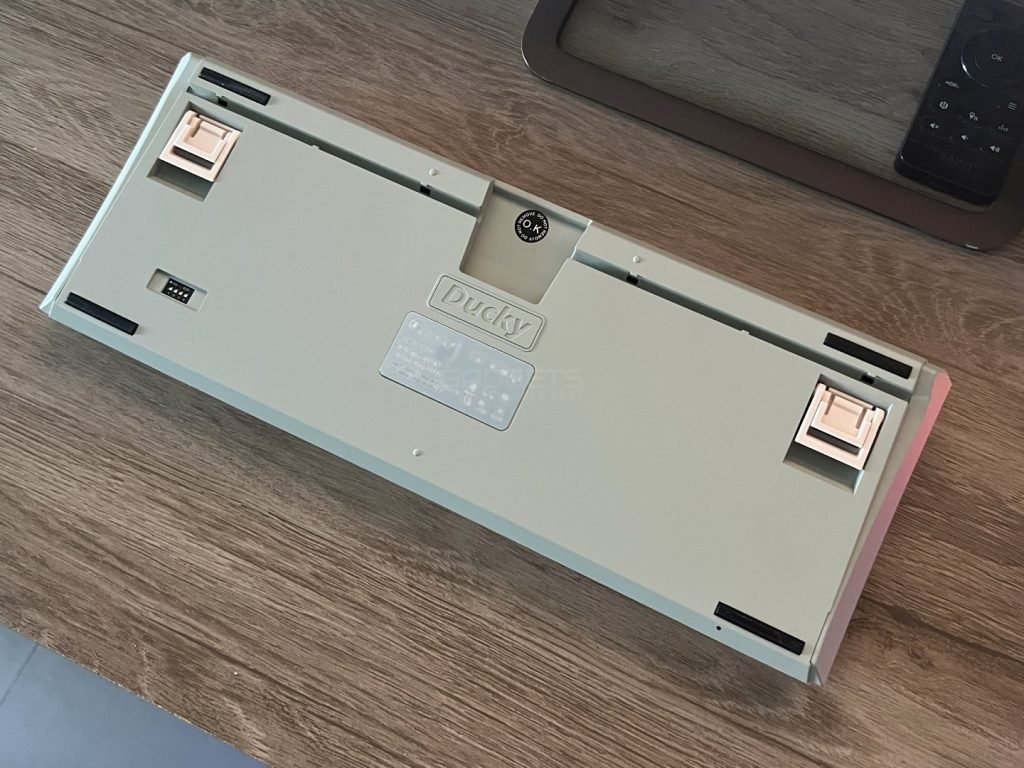 While the keyboard does not offer any dedicated media or volume keys, it features two retractable feet at the base to tilt the keyboard in three different angles. The PBT double-shot keycaps come in vibrant colors and excellent construction but are not backlit, which may be a deal-breaker for gamers or those who work in low-light environments.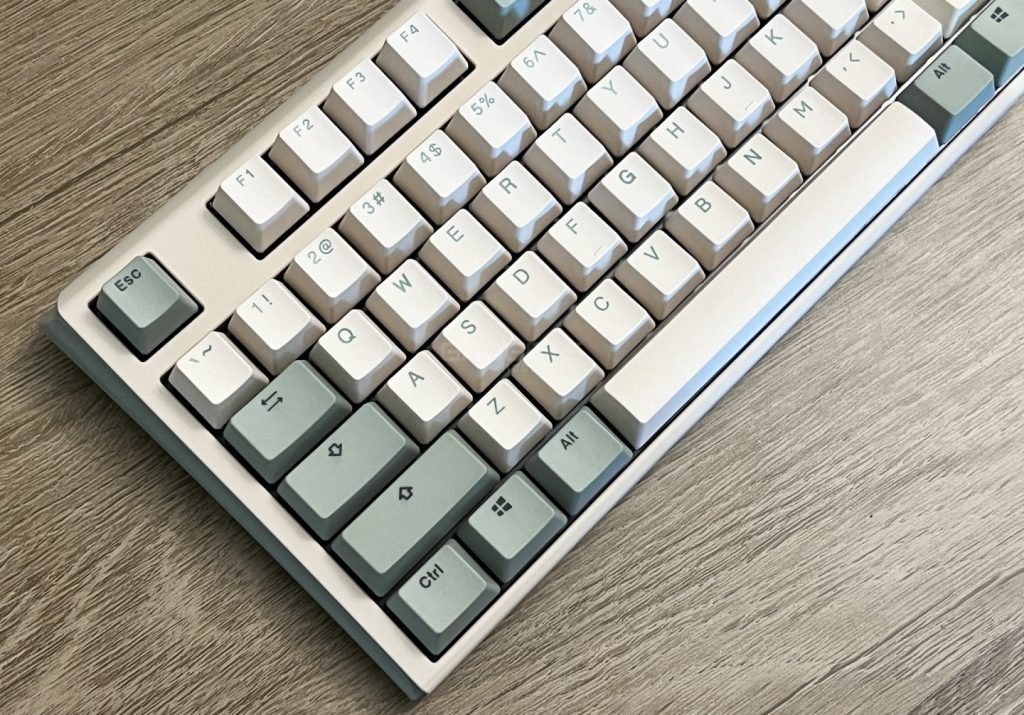 One of the best features of the Ducky One 3 TKL is its hot-swappable Kailh's hot-swap sockets, allowing users to switch between different mechanical switches without going through the trouble of desoldering. Additionally, some keyboard variants supports RGB lighting with different modes available via keyboard shortcuts. You can also store up to six profiles by pressing Fn+ 1,2,3,4,5, or 6 to switch between them.
Performance
In our use, the keyboard provided a quiet, soft and satisfying typing experience with very little wobble. The keyboard's stabilizers are pre-lubed, resulting in minimal clattering or rattling. The keystrokes are audible, but not too loud, making it perfect for use in an office or work-from-home environment.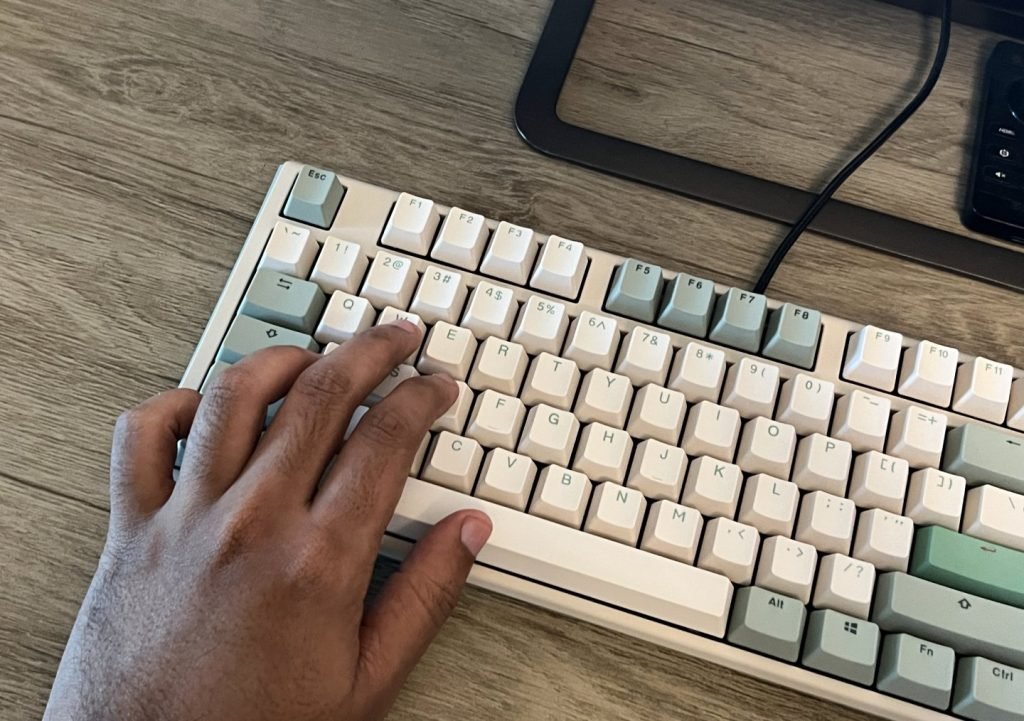 The keys are sturdy, but the spacing may take some time to get used to. For gaming, the gently curved keys make it easy to hit the keys precisely, providing a comfortable gaming experience.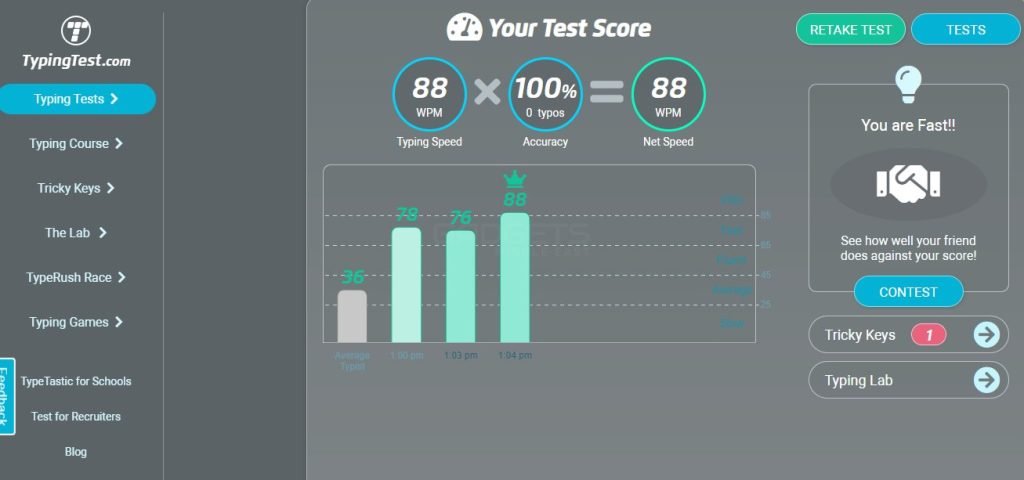 The silicone dampener and foam under the PCB do an excellent job of reducing switch noise, resulting in a quieter actuation sound than other mechanical keyboards we've used. The keyboard offers an excellent typing feedback and enjoyable typing experience, with highly precise keys that provide enough resistance. In our typing test, we were able to score 88WPM after a couple of tries.
Software & Features
The keyboard does not come with any dedicated software to control macros, and other keyboard-specific settings.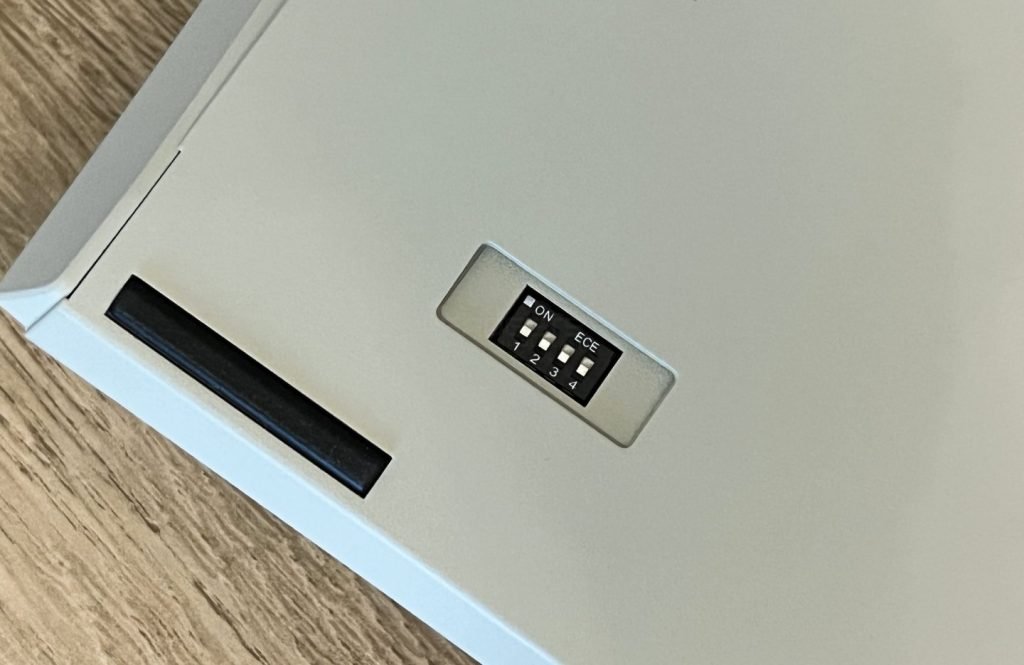 All customizations must be done through the keyboard itself, including RGB and macros. Ducky has added some DIP switches to provide the One 3 with an extra layer of functionality. You can also program macros to the Fn layer. While the manual provided is less detailed, you can find a more in-depth guide here. However, we do wish that a dedicated software had been included, as it would have made the customization process more straightforward.
Verdict
In our experience, the Ducky One 3 TKL has proven to be a reliable and high-performing mechanical keyboard that excels in both productivity and gaming. We particularly appreciate its excellent acoustics, hot-swappable switches, and sturdy build quality, making it an excellent choice for enthusiasts seeking a pre-built keyboard that delivers an enthusiast-level experience.
However, that users may need some time to get used to the compact spacing between the keys, and the lack of a wrist-rest could be a drawback. Additionally, the absence of dedicated software for controlling macros, and other settings could be a minor inconvenience. Overall, the Ducky One 3 TKL is a fantastic keyboard that offers excellent value for its price.