Fractal Design, a leading designer and manufacturer of premium PC hardware including cases, cooling, power supplies, and accessories, launched the latest models in the esteemed Define series: 7 and 7 XL.
Featuring the most comprehensive refinement of design elements yet, Fractal Design Define 7 brings a new body to the long established Define series while staying true to its heritage as a solid platform for the silent PC. 
Always pushing boundaries, Fractal product developers added loads of new features to ensure that the 7 series is the most capable and cohesive Define range ever released. Thanks to an adaptable dual-layout interior, the Define 7 can easily accommodate motherboards all the way up to 285 mm E-ATX, extensive storage arrays with up to 14 HDDs, 4 SSDs and an ODD bay, and robust cooling with a 420 mm radiator and up to nine fans.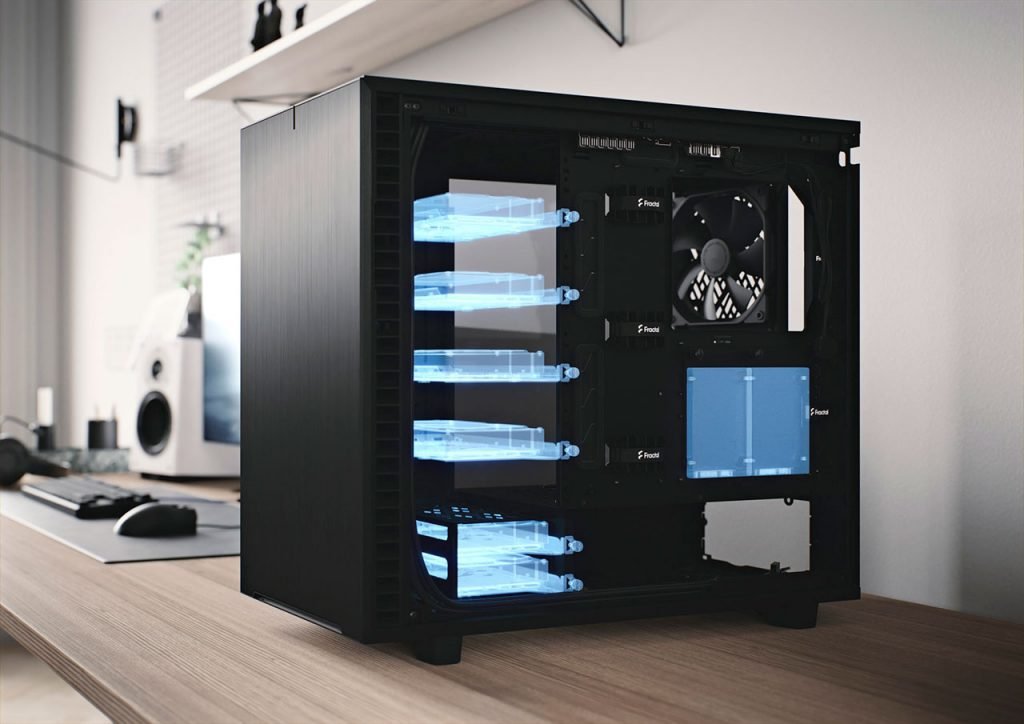 Versatile new multi-brackets allow you to convert any unused fan position to an HDD, SSD or pump mount. The new front panel features an improved reversible hinge design with magnetic latching, and the fully removable top panel opens to provide totally unhindered interior access.
The Fractal Design Define 7 XL is the most expandable Define case ever. With its bold and innovative design, it sets a new standard for what you should expect from a full tower case in terms of modularity, flexibility and ease of use. Supporting the largest E-ATX and enterprise boards, multi-GPU setups, and almost two dozen storage devices (in Storage layout), you'll be hard pressed to find a limit to what you can do with your build in the Define 7 XL.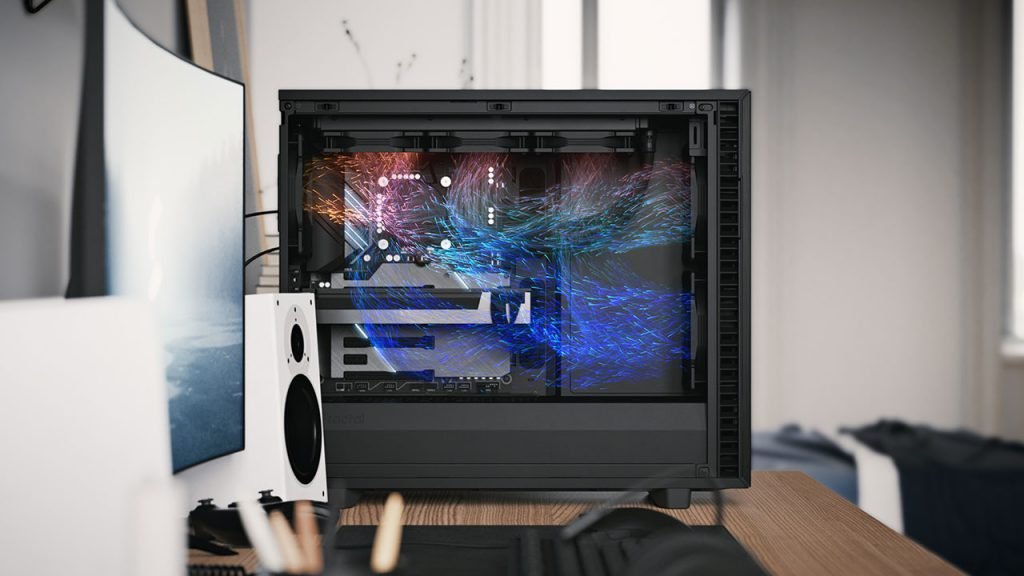 The extra elbow room isn't the only feature that makes for a smoother building experience – the top panel can be fully removed for completely unhindered interior access, and is interchangeable from sound damped solid steel to filtered ventilation using the included accessory panel. Define 7 XL also comes with two new and versatile multi-brackets for converting any unused fan position to an HDD, SSD or pump mount, which will be welcome news for anyone not utilizing all eleven 120 mm (or nine 140 mm) fan positions.
The Define 7 and the Define 7 XL are available worldwide now, and will be complemented with a unique range of accessories to help customize your building experience.