One of the world's largest computer trade shows, COMPUTEX 2022, will kick off physically and virtually this year. Today, the COMPUTEX 2022 Best Choice Award winners were announced. MSI stood out from the major brand competitors, winning 4 awards – from which the MSI Titan GT77 Gaming Laptop wins Best Choice Golden Award.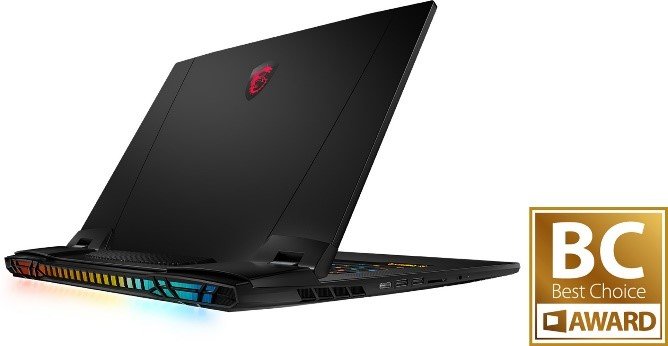 "MSI understands the desire for aesthetics for gamers, content creators and business elites. With the proud capability in aesthetic design and innovative strength in R&D, this year we once again wins the COMPUTEX 2022 Best Choice Product of the Year Golden Award with MSI Titan GT77 Gaming Laptop, properly proves MSI's leadership in the field. MSI will keep on challenging ourselves and launch more excellent products," says Sam Chern, MSI Marketing Vice President.
According to Mudit Nigam, MSI GCC Marketing Manager for Notebooks, "The Titan GT series has been very sought after in the GCC market. It's a personal device which helps gamers and creators with great hardware and a premium and smooth experience on their professional productivity and gaming passion. I'm glad to announce that the Titan GT is back and the MSI MEA NB team looks forward to re-introducing this to our markets!"
The Titan GT series has always been appreciated with its desktop-grade performance and strong cooling system. It has also won the heart of authority and been awarded as Computex Best Choice Golden Award. The brand-new Titan GT77 triumphantly returns with not just that next level of performance and cooling, but a series of premium features.
Some of the features we can expect from the all-new TITAN GT77 can be seen below: