The myFirst Sketch Book is a digital drawing pad to draw, make notes, doodle and save memorable work with a simple click without using paper and without any mess. It comes with a built-in memory and offers a seamless experience to save your kid's artwork to your preferred devices by pairing it with myFirst Sketch book app available on both Android and iOS
Highlights
Pressure Sensitive
Instant Digitisation
Pen On Paper Experience
Battery Capacity: 1000mAh
Tablet Specifications
| | |
| --- | --- |
| Dimensions | 256 x 160.5 x 11.7mm |
| Weight | 335g |
| Battery Capacity | 1000mAh |
| Usable Time | continuous use for about 50 hours |
Pen Specifications
| | |
| --- | --- |
| Dimensions | 138.3 x 11.8mm |
| Weight | 12g |
| Battery Capacity | 80mAh |
| Usable Time | Continuous use for about 200 hours |
Packaging
The myFirst Sketch Book comes in a hard white cardboard box. The packaging includes:
Sketch Book
Smart stylus
Pen tips set
Leather case
3 replacement stylus tips
Stickers
micro USB Charging cable
Quick Start Guide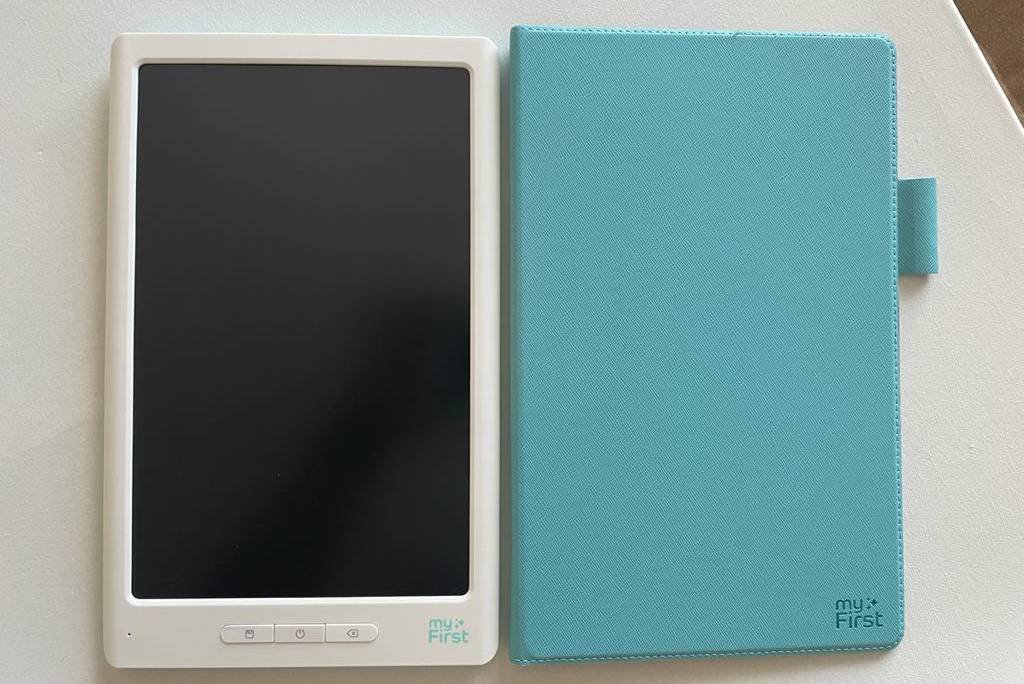 Design
The myFirst Sketch Book features a white and blue plastic case, front is made of white plastic and the back is light blue plastic.
With a 10-inch screen, the myFirst Sketch Book weighs as light as 335g, the myFirst Sketch Book is lightweight, making it the ideal to take anywhere.
Other than the 10-inch LCD screen, there are three buttons on the front – one to save artwork to the paired device, the center one to toggle power, and the last one to erase screen. There's a status LED on the bottom left which glows green when the device is on and red when charging.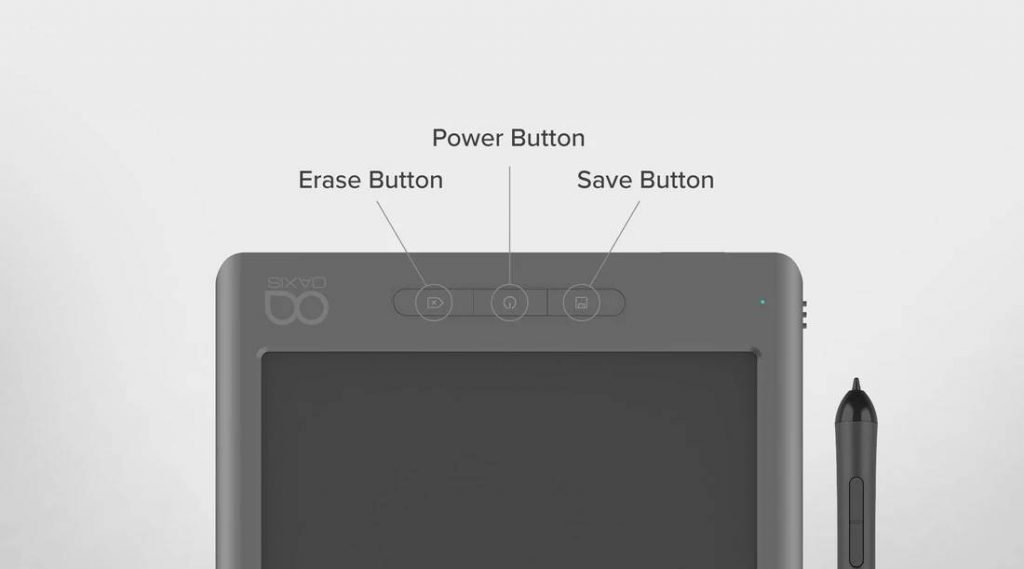 On the left is a lock switch to prevent the drawing from being cleared from the screen. At the bottom is a micro-USB charging port. In terms of battery life, the camera packs a 1000mAh battery and can last up to two weeks based on usage (myFirst claims a battery time of up to 50 hours).
The stylus needs to be charged via micro-USB, and it comes with two buttons to increase or decrease the line thickness as you draw. However, this works only on the paired app.
Drawing Experience
The drawing experience on myFirst Sketch Book is quite easy. There is barely any learning curve, anyone can just pick up the pad and start drawing and it very much feels like drawing on paper. However, you can't erase or undo on the Sketchbook. The only options are to draw or erase the entire screen and start over.
If the Sketch Book is turned off or even if the battery goes dead, the drawing will remain on the screen the exact way it was sketched when the device was on. The only difference is you can save your drawings to your phone and you can erase the screen.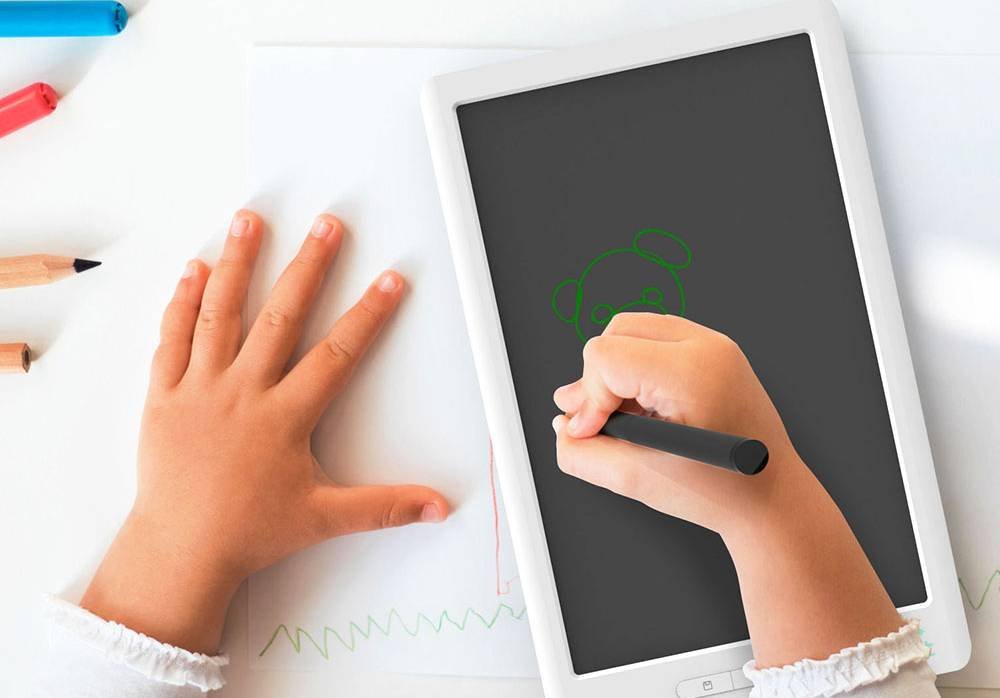 The Oaxis Sketch Book app is pretty basic and is available for iOS and Android which displays in real time what's being drawn on the myFirst Sketch Book. On the app, you can see the line width changes, change the pen color, see a play back of drawings, save them, and share them. Kids can color drawings on their parent's devices using the Oaxis Sketch Book app and the finished artwork can then be shared online.
Verdict
The myFirst Sketch Book is something that people of any age can use and enjoy, allowing them to draw anywhere at any time. This seems like the perfect travel gadget. It's a lot of fun, it's lightweight and can last up to 2 weeks on a single charge.
With that said, at $99, it's slightly on the higher side when it comes to pricing.