Nikon Middle East FZE today unveiled the Z9, the revolutionary full-frame (Nikon FX-format) Z series mirrorless camera designed to surpass expectations with its unrivalled performance and breakthrough features that are firsts for both in the mirrorless category and in Nikon.
Enhancing user capability, the introduction of the Z9 allows professionals to capture stills and videos with ease. Nikon's first 4-axis vertical and horizonal tilting monitor and integrated vertical grip will have users capturing the best moments in comfort, even under the harshest conditions. The Z9 also features the world's largest variety of simultaneous subject detection amongst mirrorless cameras, with its tenacious autofocus (AF) offering, and the Real-Live Viewfinder without blackout period. Users will be among the first to enjoy shooting with stunning 8K in-camera recording for up to 125 minutes for making it the most practical camera for location shoots.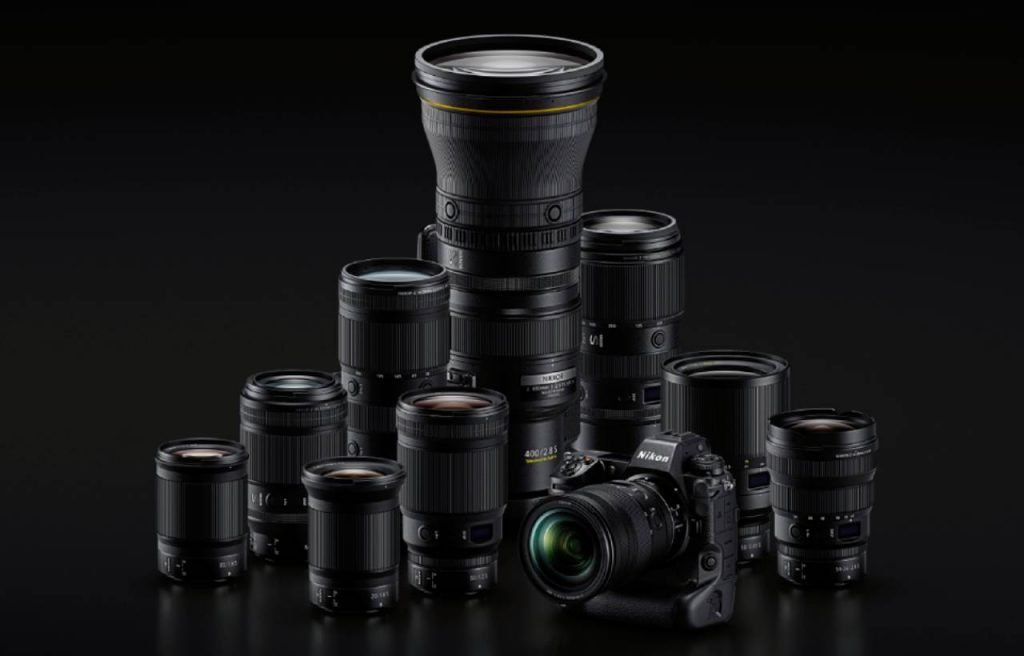 Z9 Primary Features
With an advanced algorithm that utilises the newly developed deep learning technology, transcend expectations with the powerful performance of the Z9 that delivers the world's largest variety of simultaneous subject detection of people, animals, and vehicles; tracking a total of nine subjects simultaneously in both stills and videos, without the need to toggle back and forth to switch settings. When the Auto mode is selected, the algorithm automatically selects main subjects with comprehensive consideration of information such as subject size, position, defocus, and more.
In addition, the improved detection performance and an increased 405-point auto-area AF have enhanced the AF acquisition and tracking of even smaller subjects and their movements. The subject detection works for wide-area AF (S) and (L), auto-area AF, 3D-tracking, even during video recording.
Introducing 3D-tracking for still image shooting, this first-time feature in Nikon mirrorless cameras allows users to seamlessly capture the spilt-second moments, from the fastest sprinters to race cars and effectively keep tracking them. Additionally, with the high-speed processing from the new EXPEED 7, which also enhances subject detection performance, even documenting fleeting audience expressions can now be a breeze.
With the world's fastest 120 fps continuous shooting (High-Speed Frame Capture+), make an impact in capturing the detail and precision of what only the Z9 can see – fleeting micro-moments that are invisible to the naked eye. Continuous shooting of up to 120 fps is supported with NIKKOR Z lenses, and 94 kinds of NIKKOR F lenses with AF. The Z9 can also continuously shoot at 20fps to capture over 1,000 frames in JPEG or RAW formats, even when flicker reduction is turned on. This is a first for Nikon that is made possible with the high processing capability and large buffer of EXPEED 7 and the fast write speed of a CFexpress Type B card.
Surpassing conventional optical viewfinder (OVF) and electronic viewfinder (EVF) to reveal every single moment, the all-new Real-Life Viewfinder is backed by a new technology. Unlike conventional blackout-free shooting that displays the same frame to prevent interruption of the finder image, this viewfinder continues to display the actual movement of the subject within the scene, so that every single moment can be smoothly and continuously confirmed with no skipped frames or loss of view.
The Dual-Stream technology with 45.7 effective megapixels stacked CMOS sensor achieves 12 times faster still image reading, while also processing separately of the display images for EVF/monitor and still image data for recording. Meanwhile, the newly evolved high-speed, high-performance image-processing engine EXPEED 7 delivers a 10 times faster processing speed thus allowing the live view data to EVF/monitor and recorded still image data to be separately yet simultaneously processed. The EXPEED 7 is also the key enabler to the camera's deep learning technology for subject detection algorithm and in-camera 8K video recording.
The Z9 features the world's brightest viewfinder, a newly equipped Quad-VGA panel that is compatible to adjust the viewfinder brightness up to 3000cd/m2 in response to various lighting conditions. The high brightness panel allows for easy capturing of subjects in bright scenarios, even under the blazing hot sun, and viewing where the displayed photo or video content appears brighter and sharper.
Nikon's first four-axis vertical and horizontal tilting image monitor provides outstanding flexibility especially when shooting from high or low angles. When shooting in vertical orientation that is made easy with the vertical grip, the interface on screen is automatically displayed to follow the same for an easy confirmation and change of settings. The 8cm touch screen monitor and EVF also make it simpler and quicker for smooth image review and selection, with further help from the customisable monitor display information that lets users choose their preferred display depending on the shooting scene.
Another Nikon-first is the i-TTL balanced fill-flash, where face information is applied for flash control. This technology takes the human subject's face into consideration and controls the volume of light to be fired appropriately when flash is used to avoid overexposure in your shots.
Bringing a solution with higher resolution, the Z9 offers in-camera video recording in high-quality 8K30p and 4K/30p/60p/120p – a few of the very firsts for Nikon and the highest video performance in Nikon history. Designed to efficiently dissipate heat, users can record in 8K30p for up to approximately 125 minutes, making it the world's longest 8K30p recording. Record time-lapse movies in 8K while still being able to obtain still images simultaneously with the adoption of interval-timer shooting (in YUV processed video only). The ability to extract high-resolution stills from 8K videos as well as the decisive moments in 120p after video shooting for enhanced shooting efficiency put forward cutting-edge quality in photos and videos.
Users can also choose to record in 4K with a wide range of frame size/frame rate from 24p to 120p available in multiple formats, even when recording in slow motion. Highlighting the attention to important details that could go unnoticed in the heat of the action, such as track competition finishes or high-speed races, the Z9 is designed for a myriad of needs and can deliver files expeditiously as it also supports and allows for the selection of diverse codecs including H.265 (HEVC) and Apple ProRes 422 HQ.
 
Enhancements such as the CFexpress Type B-compatibility in both its slots, for faster write speed when it comes to 8K video recording and continuous shooting of large amounts of frames even with JPEG and RAW files, make all the difference in speeding up the workflow.
To meet evolving video creation requirements, the adoption of functions such as in-camera recording of 12-bit RAW video including over 8K60p and further improved operability are planned in a future firmware update. A variety of Nikon and third-party accessories will also be made compatible with the Z9 for the continuous extension of creative expression and operability in both still image and video shooting.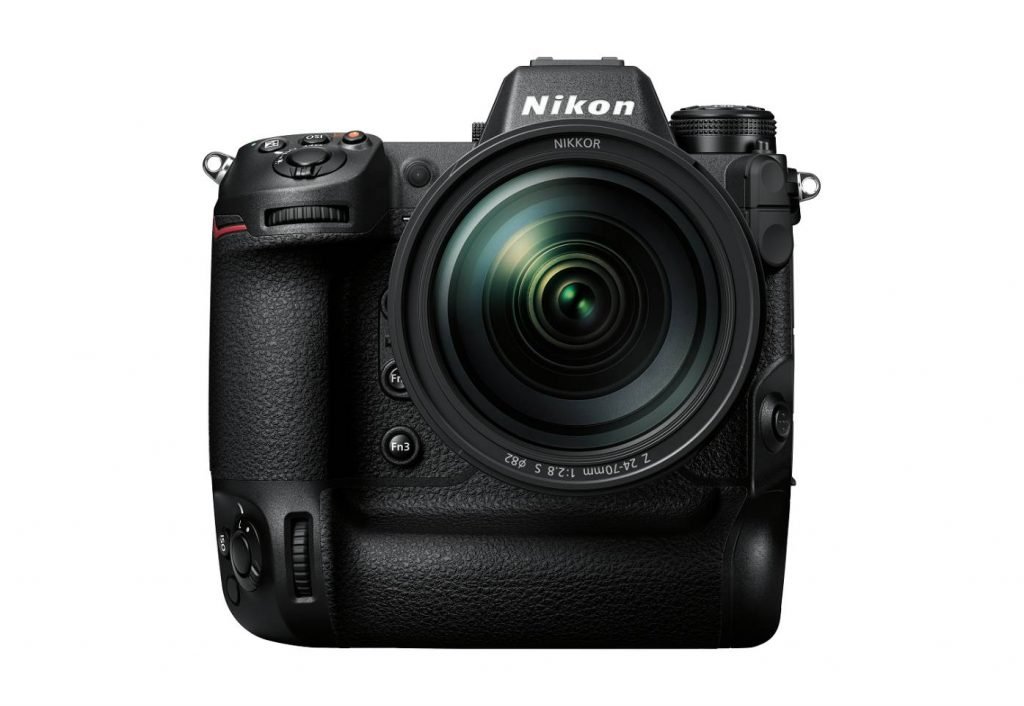 Enhancing the video recording experience on the Z9, users can maintain focus with an expanded video AF speed range and a new AF setting. When the subject is not detected when AF is turned off, focus on the foreground and background blur is maintained even after the subject moves out of the frame. Furthermore, with the Z9's advanced Picture Control for video, users can fully utilise the camera's auto capability when shooting to achieve their desired output of balance of contrast and colours for videos – perfect for those who need to immediately disseminate footage with minimal edits. Users can also expect an improvement in sound quality with in linear PCM recording from 16-bit to 24-bit, ability to turn off the plug-in power to microphone connector, and enhanced compatibility with professional high-quality microphones.
Nikon's first full-frame mirrorless camera that is built without a mechanical shutter, this deliberate omission of a mechanic shutter in the Z9 allows users to shoot with the world's most minimal rolling shutter distortion and fastest scan rate. In addition, the in-camera VR adopts a safety lock to prevent risk of damage to the image sensor. Accompanied with the addition of a dual coating to strengthen dust prevention with image sensor cleaning – a first for digital cameras – and a brand-new sensor shield, the Z9 is formidable when it comes to protecting its image sensor from dust particles.
Great external durability and reliability is also ensured as the main body components are effectively sealed through the system, from the joints of each exterior cover to the tilting structure, to provide high dust- and drip- resistance equivalent to the robust D6. Built with resistance to cold, the Z9 continues to operate in temperatures down to -10C°, enabling it to withstand the harsh shooting conditions and environments for professional use.
For quick operation, buttons are placed in ideal positions for the intuitive use in both vertical and horizontal operations, where favoured settings such as AF area mode, send, and rating can be assigned and switched according to individual needs. A newly-added independent AF mode button allows users to switch Focus and AF area modes while looking at subjects through the viewfinder. Users can shoot confidently and comfortably, regardless of weather, terrain, and lighting conditions with enhanced visibility from the backlight illumination on the buttons to facilitate locating of functions in dark environments.
The Z9 also supports High-Efficiency RAW, which realises image quality equivalent to the conventional uncompressed RAW but with a file size smaller than approximately 1/3 of the file size.
Linking the in-camera Vibration Reduction (VR) and lens VR, the latest Synchro VR in the Z9 enhances handheld shooting with up to 6.0-stop compensation. This increases the stability of framing with live view and long exposure for still image shooting, and reduces shakiness caused by the lack of compensation range. The compensation effect can be further increased when combined with the electronic VR for video shooting. With the EXPEED 7, the electronic VR has also been improved to effectively reduce image blur during handheld shooting and correct trapezoidal distortion when it comes to pairing the Z9 with a wide-angle NIKKOR Z lens.
The Z9 is well-equipped with various connection options to meet the demand and need for quicker, smoother image transfer workflow. This includes the in-camera Wi-Fi that hastens workflows with direct image transfers without the wireless transmitter WT-6. In addition, the high-performance image-processing engine EXPEED 7 allows fast communication speed with both wired and wireless LAN, and the network tab in the menu enables users to manage items related to connection options into one tab for speedier setting changes.
By utilising the Z9 and tapping further into the Nikon ecosystem, which includes programs like new NX MobileAir and NX Tether, bid goodbye to long and cumbersome file transfers and troublesome tethering connections. Work smart with stable image transfers via a USB cable and NX MobileAir to a smart device and have them uploaded immediately to an FTP server of choice. For those in the studio, commercial and fashion shoots are made hassle-free with the intuitive new NX Tether for tethered photography.