WD has announced a lineup of new solutions from its award-winning SanDisk brand that are designed to satisfy consumers needs for more storage both at home and on the go. In a world of pixelated memories and digitalized experiences, the need for more space remains constant. Whether documenting a child's first steps, conducting wildlife research, or backing up a carefully curated music library, these new solutions from SanDisk are built for capturing and preserving life's journeys.
"We understand that peoples' storage needs continuously evolve, from personal photos, videos and files to professional content, which is what pushes us to redefine the limits of what's possible," says Susan Park, Vice President, Consumer Solutions, Western Digital. "Our goal is to continue creating easy-to-use, trusted solutions that people rely on today and tomorrow, and we hope the solutions we are launching today inspire people to keep creating."
Built for today's adventure and ready for tomorrow's journey, the exciting new breadth of SanDisk solutions helps expand storage for everyone's needs:
1.5TB SanDisk Ultra microSD UHS-I cards – World's Fastest 1.5TB High-Capacity UHS-I microSD Card
Ideal for Android devices, Chromebooks and Windows laptops, the new 1.5TB microSD card offers massive space for more of what matters.
Pushing beyond previous limits: The world's fastest 1.5TB microSD UHS-I card with transfer speeds up to 150MB/s read when paired with a SanDisk MobileMate USB 3.0 microSD card reader builds upon SanDisk's strong and long-lasting legacy of innovation in storage.
Wide compatibility: Expand your storage in a flash for host devices that support UHS-I microSD cards, such as Android smartphones and tablets, Chromebooks, and Windows laptops.
Availability: The new 1.5TB cards are available now with an MSRP of AED 699 in UAE and are backed by a 10-year limited warranty. This SanDisk Ultra card is available through authorized e-tailers, and available through brick-and-mortar retailers under the Ultra PLUS name with read speeds up to 160MB/s.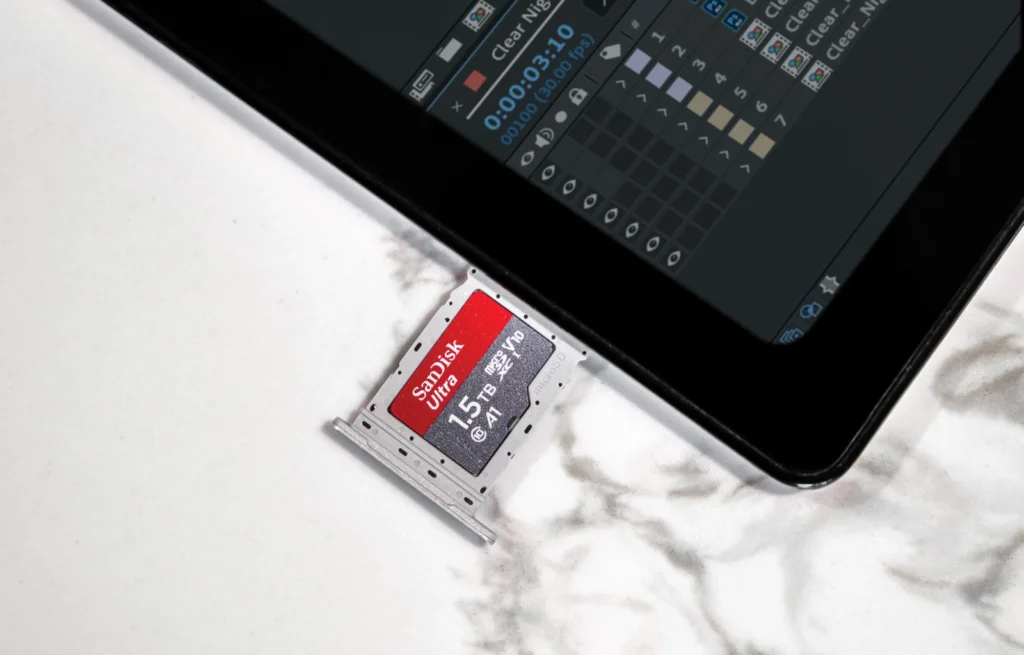 SanDisk PRO-CINEMA CFexpress Type B card – Production-Quality Memory Card
Launched recently ahead of IBC2023, the SanDisk PRO-CINEMA CFexpress™Type B cards provide the professional performance needed to deliver the highest quality cinematic footage.
Cinema-quality performance: With minimum sustained write speeds of 1,400MB/s, the SanDisk PRO-CINEMA CFexpress Type B card lets users capture cinema-quality 8K video without dropping frames.
Durable enclosure: Withstands up to 1-meter drops and up to 50 newtons (11.2 pounds-force) of force to help protect irreplaceable footage and videos.
PRO-READER and PRO-DOCK 4 compatible: Pair the PRO-CINEMA CFexpress Type B card with the SanDisk Professional PRO-READER CFexpress and the PRO-DOCK 4 devices (sold separately) for scalable, simultaneous offloads that help to maximize productivity.
Availability: Available now through authorized SanDisk retailers, e-tailers and distributors. MSRP in UAE starts at AED 2199 for 320GB with a lifetime limited warranty.
Updated SanDisk USB Offerings – Multi-Connector Flash Drives in Vibrant Colors
These refreshed USB flash drives allow users to take and store even more photos and access them across their different devices (including smartphones, tablets and computers) without slowing down.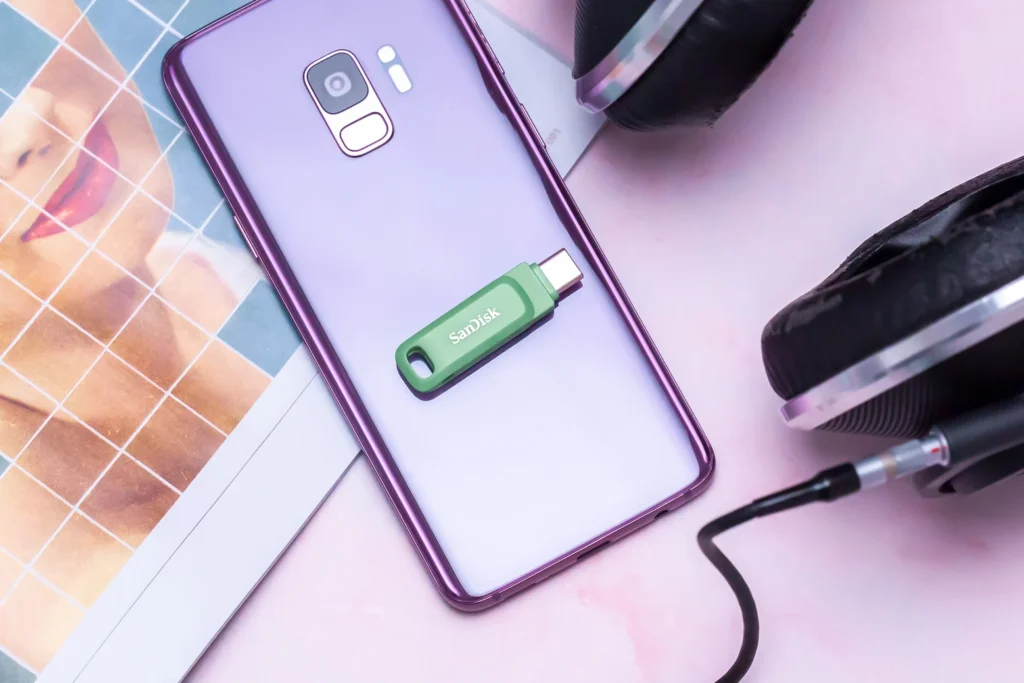 SanDisk Ultra Dual Drive Luxe USB Type-C
All-metal 2-in-1 flash drive with reversible USB Type-C and Type-A connectors that is available in Gold (128GB-512GB) and Silver. Automatically back up photos using the SanDisk Memory Zone app. Available in up to 1TB, this drive features high-performance USB 3.2 Gen 1 for quick file transfers.
The new Gold color is expected to start shipping by the upcoming Winter season. Silver is available now for purchase through authorized SanDisk retailers, e-tailers and distributors.
SanDisk Ultra Dual Drive Go USB Type-C
Simple-to-use storage that works across USB Type-C and Type-A devices now with up to 400MB/s transfer speeds. Its dual-purpose swivel design helps to protect the connectors while on the go. This flash drive is available in 64GB-256GB*in Absinthe Green, Lavender and Navagio Bay, and up to 1TB in Black.
UAE MSRP for the new colors starts at just AED 49 for 64GB. All colors are available now for purchase through authorized SanDisk retailers, e-tailers and distributors.