SanDisk's new Extreme Pro v2 is a portable SSD drive that uses USB 3.2 Gen 2×2 interface to deliver up to 2 GBps of sequential throughput in a compact size. The new model also features AES 256-bit hardware encrypted password protection.
The Extreme Pro V2 offers high-speed storage options of up to 4TB for offloading and editing high-res images, 8K videos and large documents in a flash drive. The drive is future-proofed to keep up with storage demands and is compatible with most devices out of the box.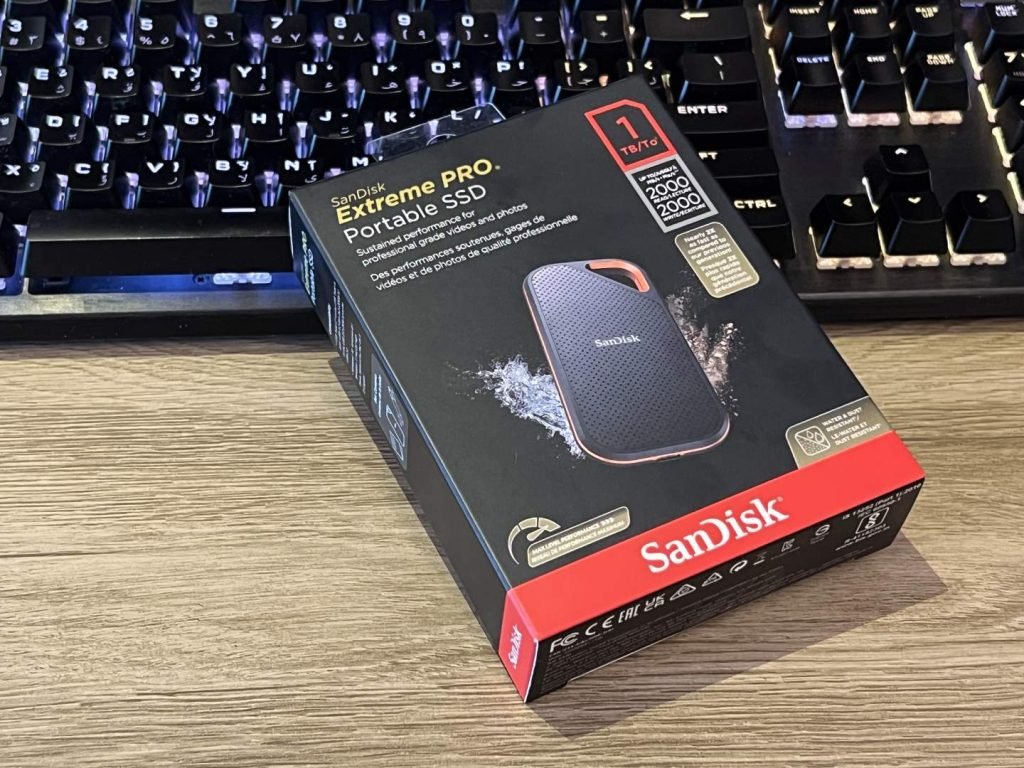 It functions just like a hard drive but stores data using NAND flash technology and connects via USB Type-C, allowing content creators to access their data anywhere on a PC, laptop or mobile device. The Extreme Pro offers up to two-meter drop protection and IP55 water and dust resistance, making it the perfect companion outdoor use. It also comes with a handy carabiner loop for securing to your belt or backpack.
There are three different versions available in different storage capacities of 1TB, 2TB and 4TB and is backed by a 5-year warranty. With a total weight of 85 grams, the SSD is lightweight and portable. A big thank you to WD for sending us a SanDisk Extreme Pro V2 review unit.
Highlights
Speeds up to 2,000MB/s with USB Type-C 3.2 Gen 2×2
Capacities up to 4TB
Compact, pocket-sized form factor
IP55 rating and drop protection
Specifications
Capacity
1TB, 2TB, 4TB
Form Factor
External SSD
Controller
SM2320G
Interface
USB-C / USB 3.2 Gen 2×2
Security
AES 256-bit hardware encryption
Sequential read/write
2,000MB/s read
2,000MB/s write
Endurance
IP55 water-dust resistant
2-meter drop protection
Weight
85g
Dimensions
10.2 x 57.3 x 110.3 mm (LxWxH)
Warranty
5 years
View full specifications here.
Unboxing
The SanDisk Extreme Pro V2 comes in a SanDisk-branded, paper cardboard packaging. The SSD is protected inside in a plastic container to keep the drive safe during shipping. The drive casing is made of metal and has a dotted texture.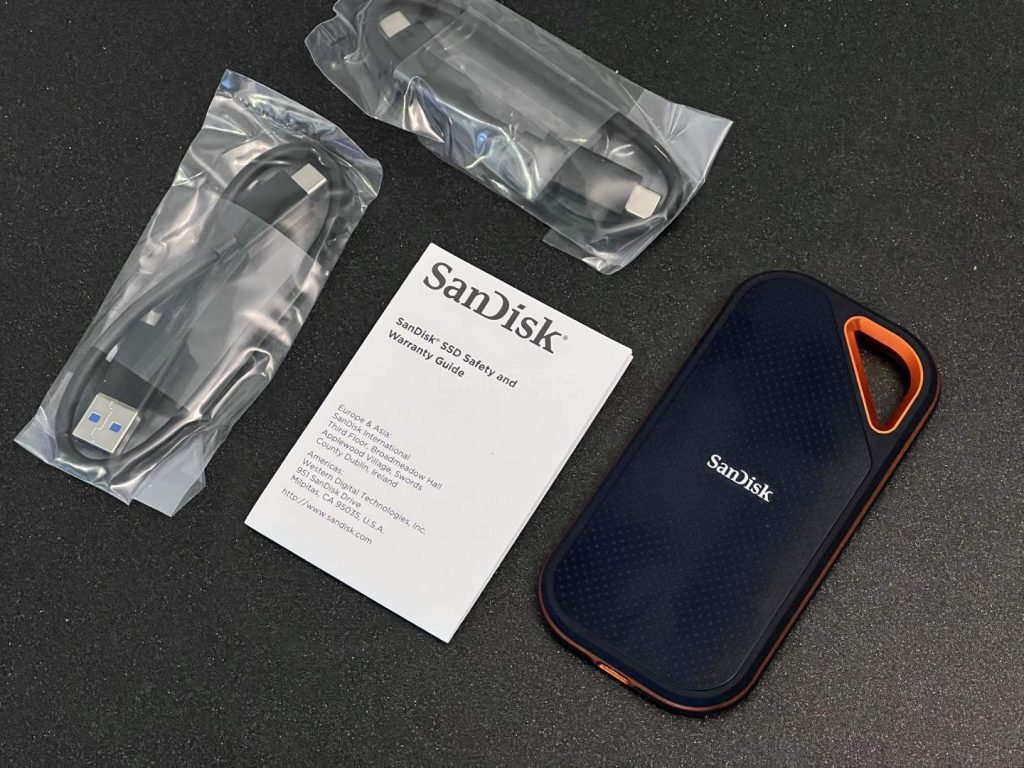 The packaging includes:
Extreme PRO Portable SSD
USB-C to USB-C Cable
USB-C to USB-A Cable
Safety and Warranty Guide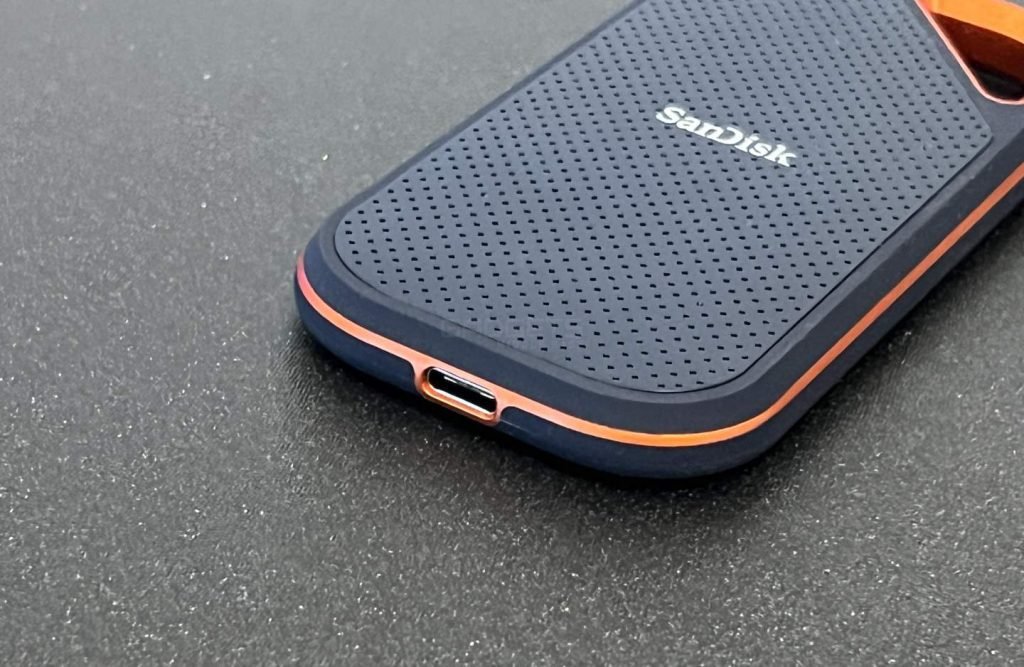 The SanDisk Extreme Pro V2 measures 10.2 x 57.3 x 110.3 mm in size, weighs 85 grams and is therefore compact and pocket-friendly. The SSD has a solid and premium feel thanks to the forged aluminum chassis which also acts as a heatsink. The front side of the drive has a USB-C port for connectivity.
Performance
Our review unit is the 1TB version. On paper, performance should be 2,000MB/s in sequential reading and 2,000MB MB/s in writing when connected via USB 3.2 Gen 2×2 interface. The SanDisk Extreme Pro V2 is also backward compatible with last-gen USB Type-C but will only operate at last-gen speeds.
After formatting the drive, we are left with 931GB of free space. During tests, the SanDisk Extreme Pro V2 performed very well. Transferring files, videos and large documents is quick with this portable SSD.
During everyday use, the speeds are in the range of 600-1200 MB/s, depending on the size of files. In our CrystalDiskMark test, the Extreme Pro V2 comes out with 2,014 MB/s and 2,027 MB/s in sequential reading and writing respectively.
On devices without USB 3.2 Gen 2×2 support, the Extreme Pro V2 comes out with 984 MB/s and 1,031 MB/s in sequential reading and writing respectively.
Conclusion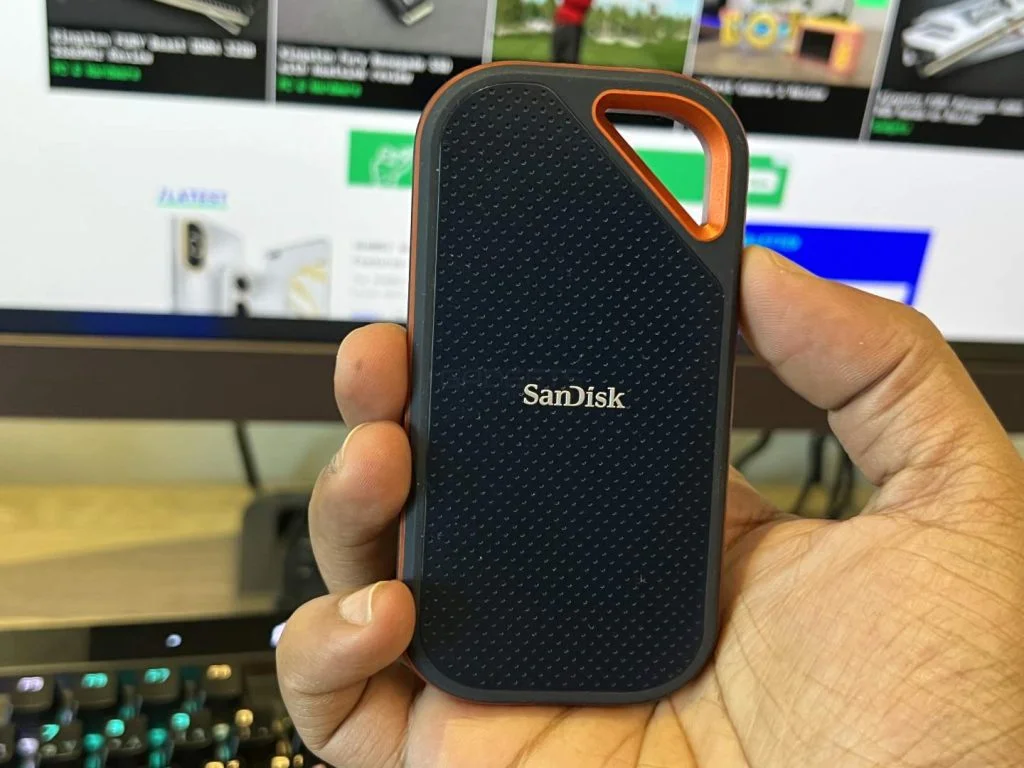 The SanDisk Extreme Pro V2 is one of the fastest portable SSD drives we've tested. It works as a great portable storage solution for videographers and other multimedia creators to quickly transfer and store large files, photos, videos and documents. The new SanDisk Extreme Pro V2 is currently available in 1TB, 2TB and 4TB capacities and is backed by a limited five-year warranty.