Part 1 of our quick games to play at home series. #StayHomeGameOn
Based on the concept of Pipe Mania, a puzzle game developed in 1989, Aquavias is a path-building mind puzzle game that will keep you engaged for hours.
The Romans built aqueducts throughout their empire, to bring in water supplies to towns and cities from outside water sources. Cities prospered when they had adequate water supplies. The game is based on a similar concept, Your goal is to prevent drought in the cities by constructing a massive series of aqueducts to reservoirs.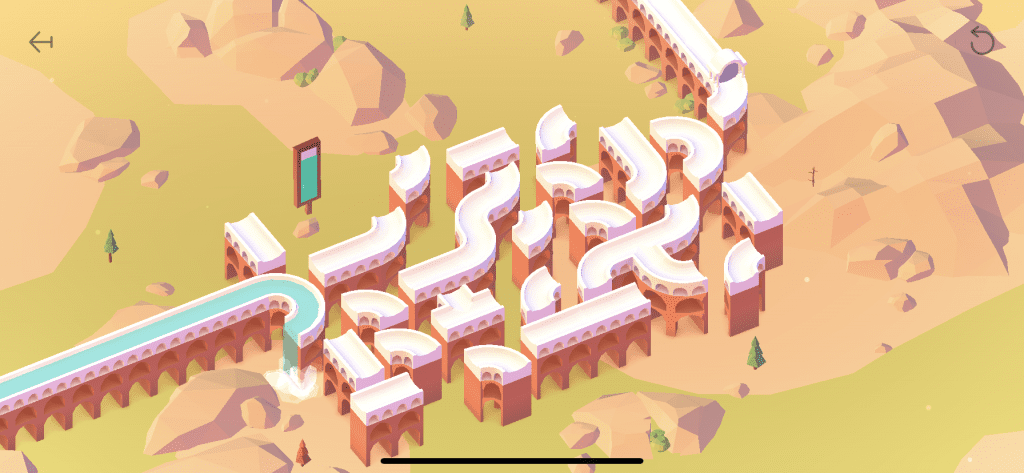 The game starts off relatively easy and then builds in complexity as the levels progress. In some levels, you will have to connect the right structures to complete the aqueduct path under a certain amount of steps while at other levels you will have to form the path before the timer runs out. The timer reflects the quantity of water being wasted which is a great initiative by the game developers to promote the importance of conservation of water.
The relaxing background score and the picturesque graphics will transport you back into the Roman ages. You will be tasked to building aqueducts to provide waters to fill monumental buildings, such as the Amphitheater, Hanging Gardens, Temple of Claudius, Baths and many more.
The paths get progressively less obvious and you will find yourself making a dozen different patterns only to realise the incredible obviousness of the solution right in front of you.