Reviewed on Playstation 5
Goat simulator 3 developed by Coffee Stain North is one of the most fun games I've played. I don't call it a game actually I call it a good time to spend breaking the ice, as this game allow you to control a supernatural goat with heroic powers and funny moves by licking people, punching them and doing other stuff by the time you play and gain different powerups.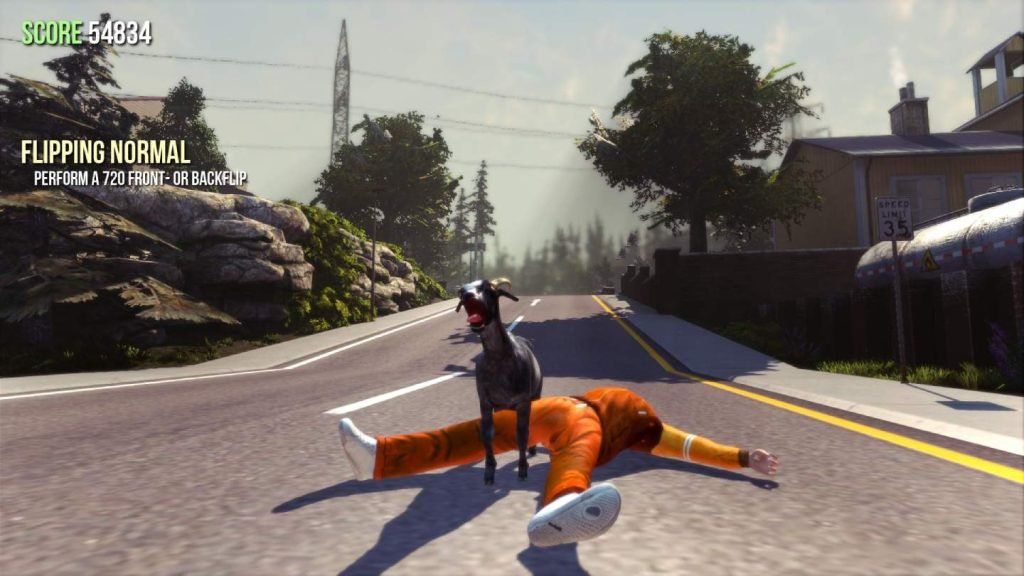 Gameplay
Goat Simulator is a kind of game that you can do entertaining funny missions. It has 3rd person view, it allows you to zoom in or out in order to view more stuff on the screen. You can finish tasks collect points and buy gears, and this version you can also buy different characters like Giraffe, Scarecrow, Shark, and other funny characters, It allows also to equip different gears for the goat and each gear has different abilities, like dashing, flying, shooting fire.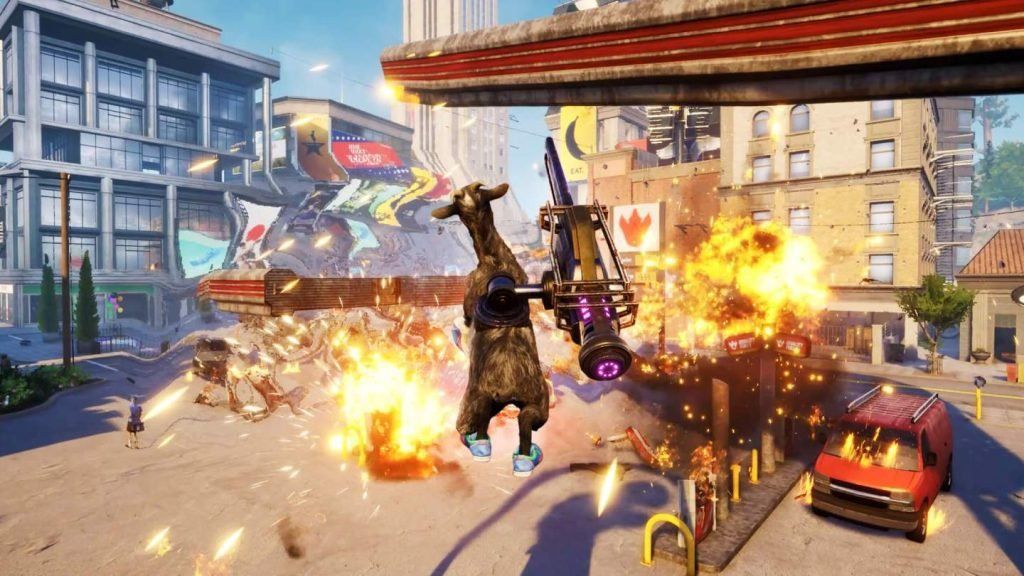 While playing the game you find a machine which allows your goat to get bigger and bigger. Do not forget to headbutt Adam's forbidden apple and get cursed the whole game. There is a plenty more fun things to do in the game I don't want to ruin everything, I will keep something for you to explore.
Graphics
Comparing to old versions of Goat Simulators this version got a slight upgrade in quality of graphics and effects, which allows the players to double their enjoyment while playing Goat Simulator 3. The game menus are also improved and you can swipe between characters and gear missions easily.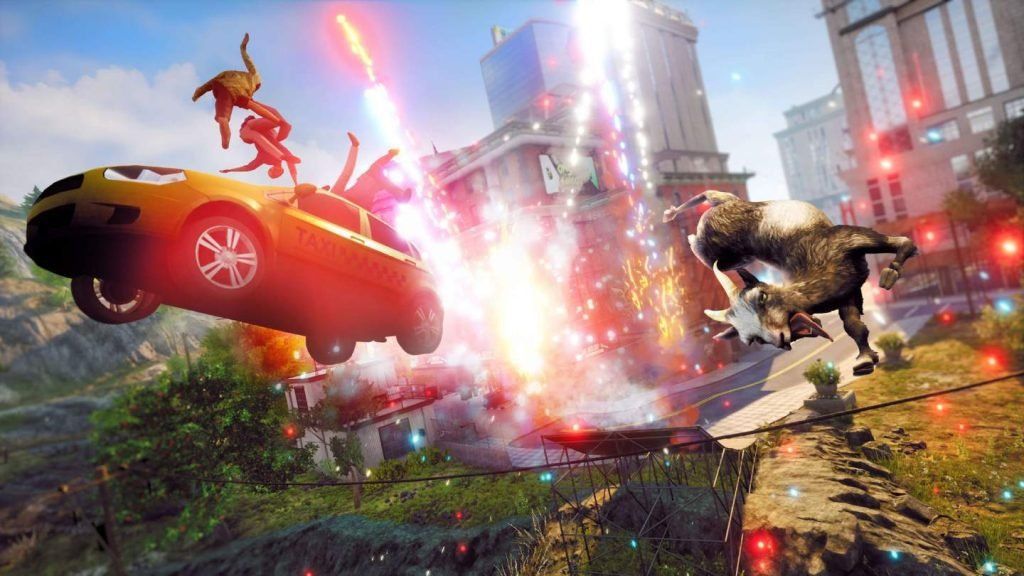 Verdict
Overall Goat Simulator 3 is really great choice for people who loves to play entertaining games without having a target to hit. This game will provide hours-long of entertainment for your friends or family as it has split screen option to have 4 players at a time. You can also play online with other friends.