Reviewed on Playstation 5
What is MK1? Where are we with this Illustrious Fighting Game Franchise? 
The Mortal Kombat games have been around for 31 years, branching out not only into multiple games but also animated movies, live-action movies, board games, TV commercials and the absolute reason for the creation of the ESRB Rating system for Video Games! To say the MK franchise has had a deep cultural phenomenon would be an understatement of the century.
This year's surprise announcement of an MK game was quite the treat. While series creator Ed Boon had kept hush and even said earlier that there was no MK game they were working to release soon, to get a refresh sort of Reboot of the MK games branded as MK1 was truly astounding!
2019's MK11 is a well-rounded fantastic super package that provides the complete package in fighting games. It had an action-packed, thrilling, and suspenseful story with an even more ludicrous back-to-the-past/future sort of DLC called aftermath supported by striking visuals and bone-snapping gameplay mechanics to propel it to one of the greatest MK games ever made. After the conclusion of that superb game with the ending providing two branching end points, it only made sense to really reboot and give us a clean slate for MK1 which is exactly what we got, albeit with a slight twist boy is the story good this time too.
The biggest change to MK1 also comes with the introduction of Kameo characters which is essentially at the press of a button a character comes in and helps you in-game by adding variety to gameplay and changing up how players play the game.
What is this new 'Invasions Mode'
The Krypt which has been a series staple has been removed in favour of a new online mode called invasions mode, an RPG-style board game to put it bluntly.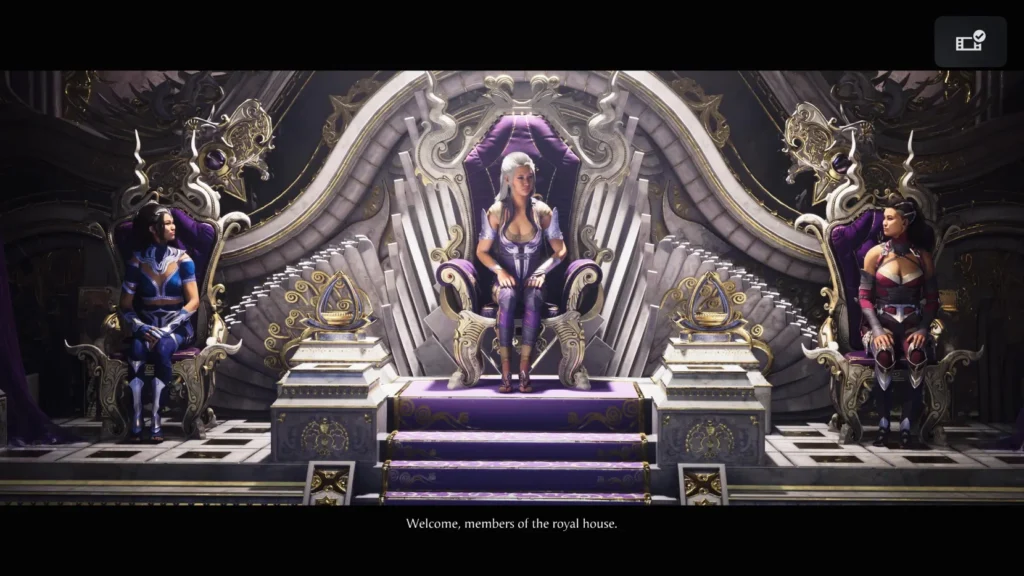 This mode is what the developers hope players will stick to in the long run. It features a season of 50 days (roughly six weeks ) with multiple worlds and bosses to complete in each world. In the end, there will be a mega boss and once 50 days are over, a new season starts.
Interestingly, not only do you unlock cosmetics but also boost items that help you while you traverse this mode from a top-down viewpoint. While it replaces the Krypt and presents a "different way of " playing the game, it has not been received very well by series veterans online.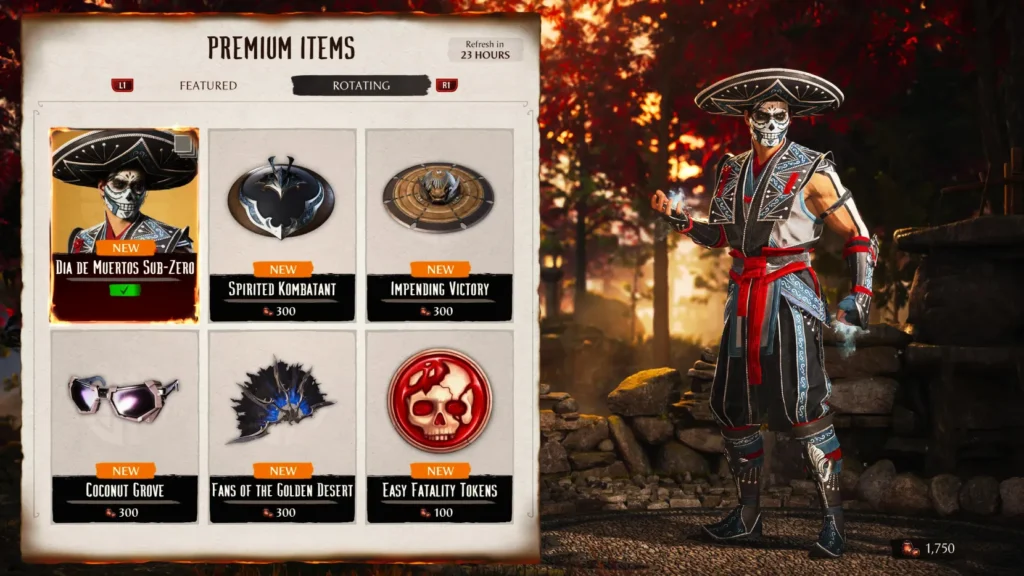 The start of this mode is exciting as we are introduced to it by Johnny Cage whose mansion is the first area to clear, but slowly the novelty wears off as you realise its endless fights with little variation such as surviving a few obstacles or fighting an endurance battle against multiple foes who will come one after another. It is the same as what we have seen before, just tied down to unlocks and addition of conditions which affect how you play a stage, for instance, sometimes there is an extra layer of armour to wear down on an opponent to modifiers such as fire and or ice; fun in the start but boring pretty soon.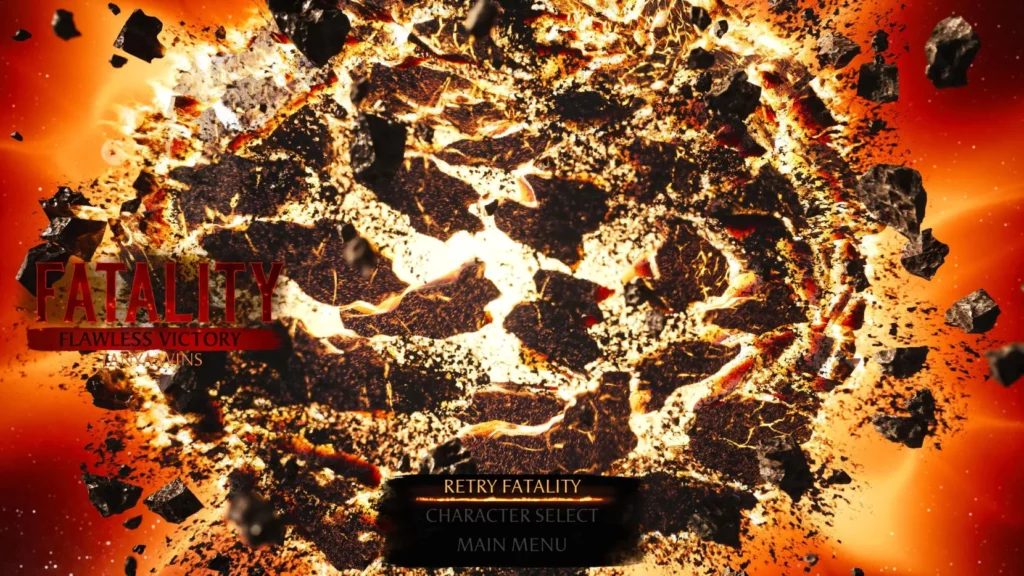 This mode gives urgency to finish the season in the allotted time as all progress is reset within the 50-day time period. Playing through the whole mode once was enough to deem it monotonous, even with the cosmetic unlocks.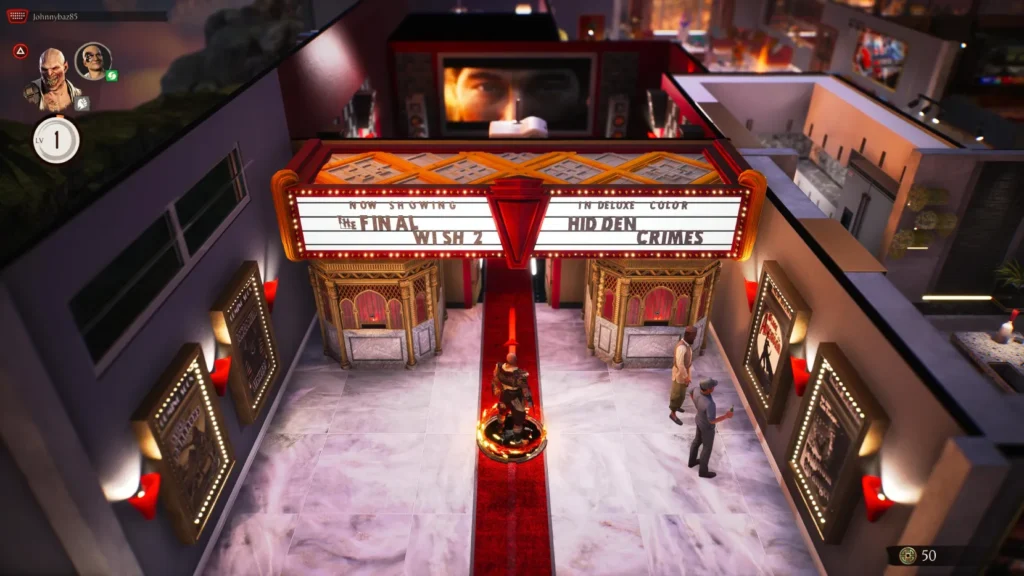 This mode currently is also more active since the Platinum Trophy (100% Completion) is locked away until the final boss is revealed. I am pretty sure players will drop off once the season ends or once completion-ists have acquired the Platinum Trophy.
Story
MK1's Intro opens with the creation of the new universe, thanks to the events of MK11, Liu Kang has swapped with Raiden to become Lord Liu Kang he has re-created everything in his image trying his best to forge a new timeline where villains and heroes all work in harmony to live in a more hospitable environment. He has quashed old rivalries and clans such as Bi Han & Scorpio part of the same clan and brothers to Raiden as a simple farmer and Queen Sindel as a just rightful ruler.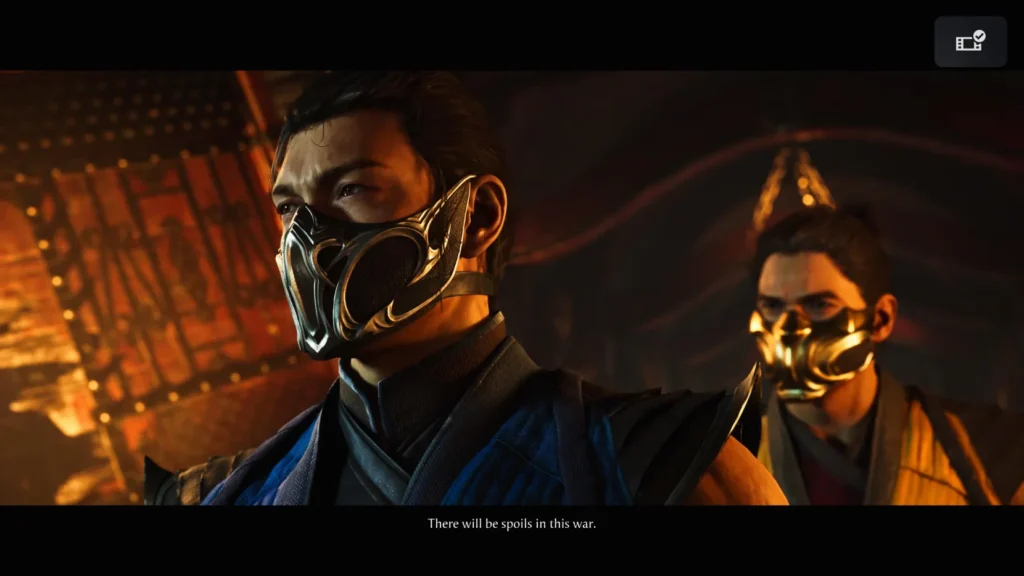 Delving anymore into the story would do you 'Injustice' and since the Mortal Kombat games are the cream of the crop when it comes to enthralling storytelling, I can confidently claim that after so many stellar MK storylines, MK1's plot and story is beautiful. Once again NetherRealm studio and Ed Boon create a gripping story that takes you through the new universe and how the perspective of each character is as you progress in this mode. The story should take you anywhere between 7-10 hours and is the best facet of the game.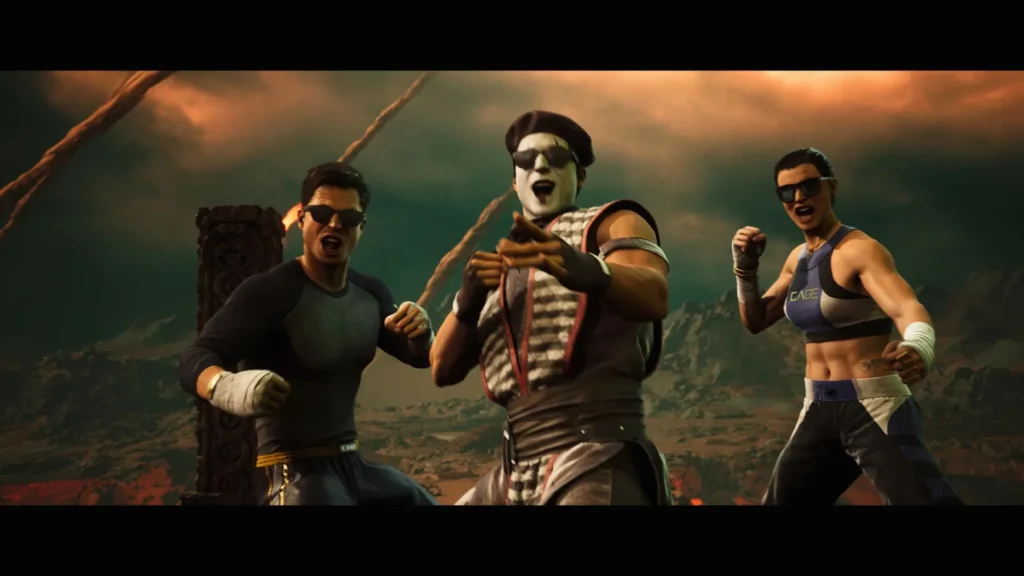 What separates Mortal Kombat 1 from other fighting games is that it's story is such an ode to not only the previous games in the franchise by paying homage and bringing familiar faces back but that it creates more depth and understanding of some of the more famous characters while presenting an alternate view to characters such as Sindel, Shao Khan, Reptile and the often underestimated but hugely invaluable Johnny Cage.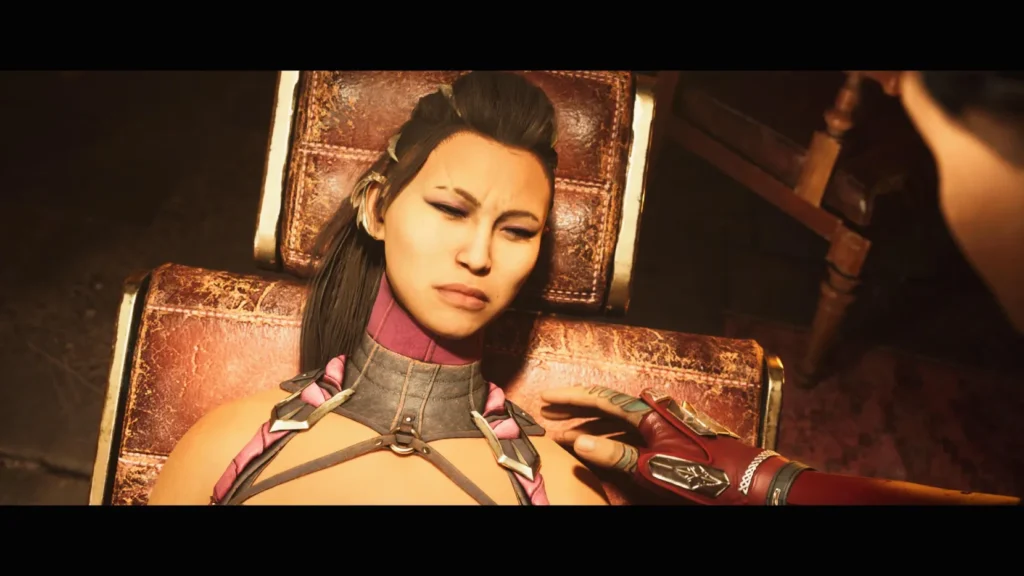 Mk lovers will appreciate the godhood given to Liu Kang after all these years, it is like a prophecy fulfilled, a hero finally getting what he always deserved, the chosen one realising his potential. In this aspect, NetherRealm is worthy of respect and commendation for preserving the franchise by keeping it true to its roots but also re-inventing the wheel by enticing new players. Not trying to 'beat the drum', but the story and characters are the greatest strength of MK1.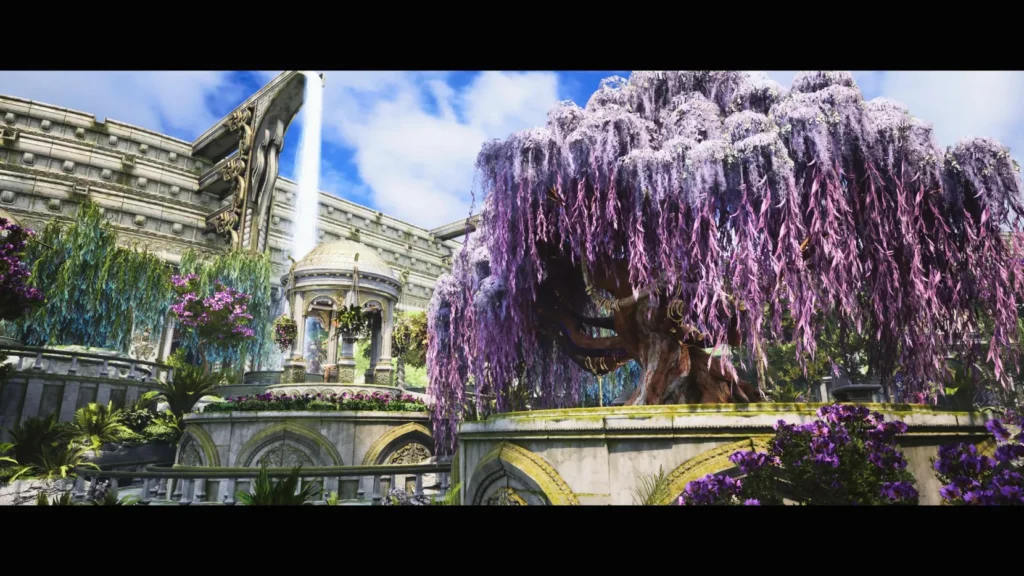 Gameplay
So, what is this new Kameo system you may ask? Kameo characters are additional characters almost like a tag-team system where with the press of a button you have a fighter come and help you to interrupt or assist in a match. This is fundamentally the biggest change in gameplay to MK1 over the previous titles. The Kameo system works in this way, you get to select your Kameo character when you have chosen you main character and then while in a match you have an added meter which gets refilled as you use it to get an assist by your Kameo character.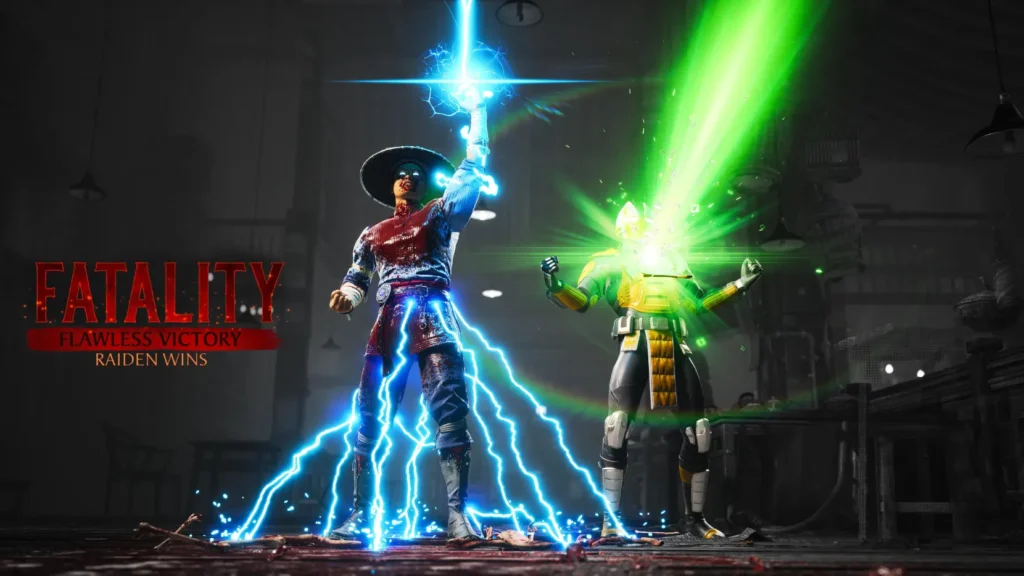 What makes the Kameo system more interesting is how you can now use this functionality to extend you combos, juggle your opponent and even interrupt a combo that your opponent is inflicting on you dependent on the timing. The gameplay can hugely be impacted through Kameo characters, but I doubt the more casual players use it more often while the intermediate to veterans will use them in their arsenal of strategy to get that win.
Another important change is the ability to do easy combos by pressing a button three times or a combination of two buttons. Some characters for instance have a simple Triangle x 3 times allowing to juggle your opponent, this opens it up for you to follow it up with the same chain or some other two button presses to easily execute a 9-hit combo. While MK games in the past have an easy barrier to entry in terms of combo complexities, MK1 hugely facilitates allowing newbies to perform combos and small juggle with easy combos.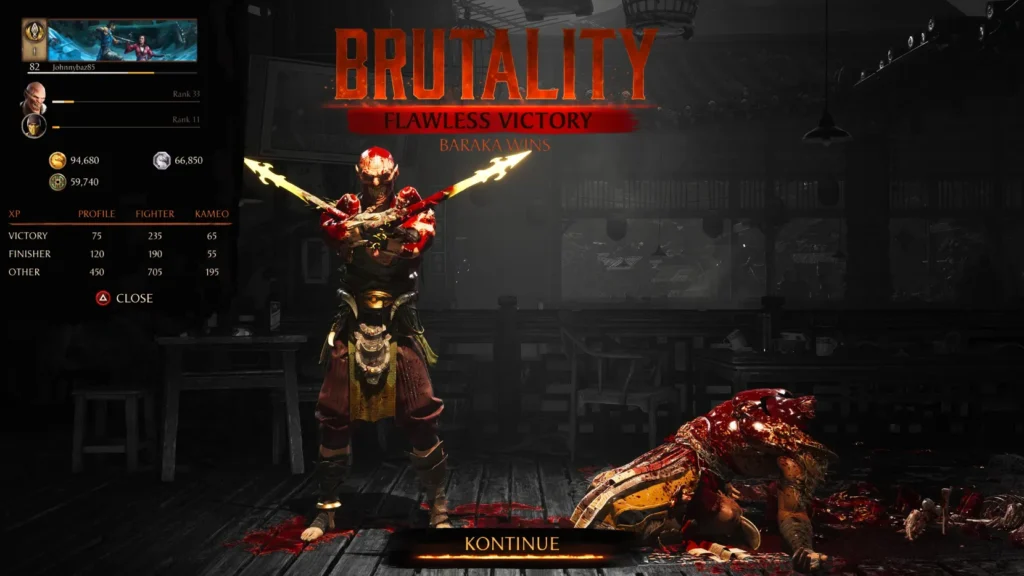 If you compare this trend to MK's biggest rival which is Street Fighter 6, the onus is clear, Netherealm is also enabling more offensive-based fighting game mechanics like its rival and we can see from the upcoming Tekken 8 previews that it's all about offensive and more aggressive combat in today's fighting games, the truly intriguing trend for the FGC (Fighting Game Community).
My reservations in this department come with the lack of creativity when it comes to Kameo Fatalities, as most of them are very simple and uninspiring. Regular fatalities also seem a bit tame compared to what we have seen in the past games and with MK11 raising the bar so high, it can feel a bit underwhelming and slightly hurried by the developers.
Graphics
The visuals on MK1 are so stunning that you will forget this is a fighting game. The ability of the developers to conjure such a slick-looking game is quite a feat. Character face models on some characters are so lifelike I had to do a double take, Li Mei's lifelikeness is near perfect, showcasing the graphical fidelity of the game.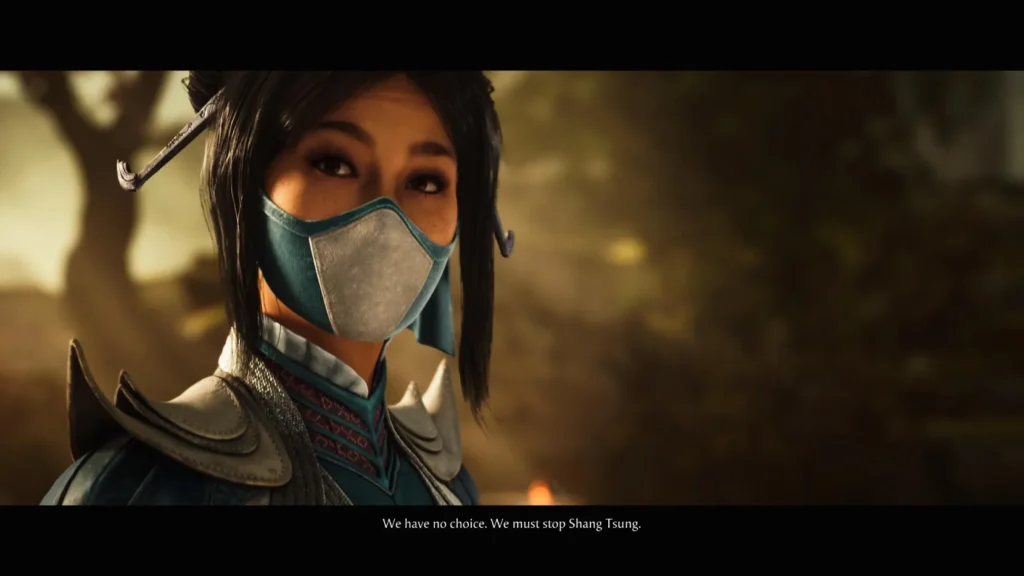 The game runs at 4K resolution with 60 FPS but cutscenes and fatalities run at 30 Fps. Overall, there are no slowdowns or issues but when you character select there is a visible slowdown when changing fighters, this is still present even after the last two patches.
As expected, MK1 looks phenomenal, from its shadows to lighting to fatalities both individual and Kameo; it looks like a true next gen fighting game. While MK11 still looks beautiful once you compare it to the textures and smooth gameplay of MK1, the results speak for themselves.
Character transitions like Reptile which can switch in an instant mid-game into a reptile are seamless and flawlessly presented. This showcases the power of the next-gen consoles and optimization by Netherealm.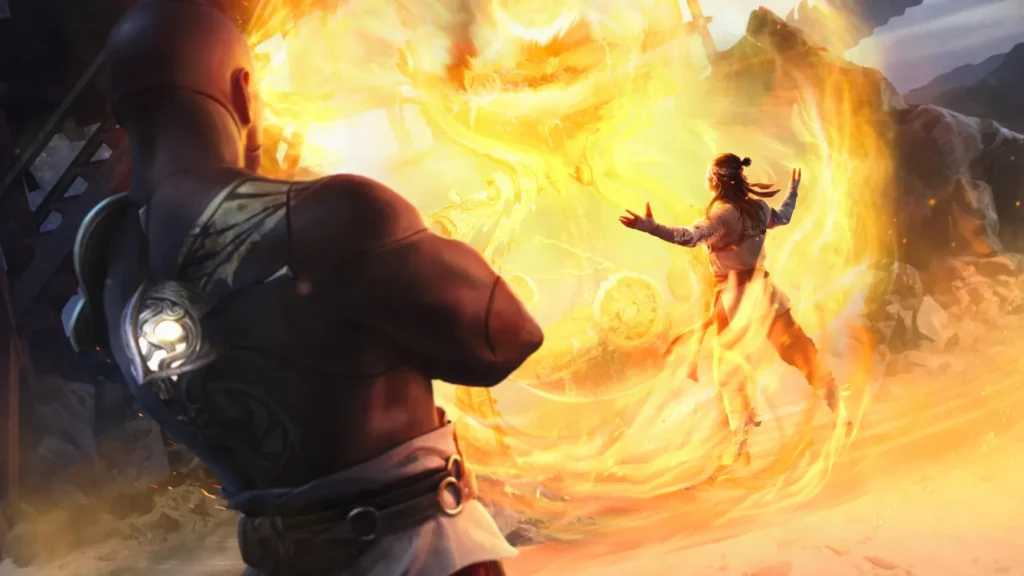 Stage design in MK1 deserves recognition for how vivid they can be and while this is the case for most stages, it is not for all. Johnny Cage's Hollywood mansion stage whether during the day or night is quite a beauty to gander at. Environments in these stages are destructible as well but the detail can be a bit sparse, so while they have added much more detail it would have been nicer to see Netherealm go deeper with more detail.
There is a good hearty choice of 19 stages to pick with some having both night and day variants adding a new level of flair but ultimately there is some inconsistency to the effort put in every stage in terms of detail. The living forest for instance is literally infused with life while some just have a few characters moving in the background with little destruction. This seems to highlight there might have been a bit of a rush to get the game done and released on time.
While the visuals shine and present a step up from the previous games, the slight slowdowns at the character screen and the 30-fps downgrade when it comes to cutscenes, and fatalities is a slight let-down that could be improved.
Sound
Not only does Audio play an important role in any video game but for a fighting game it has huge implications on the user. From the starting intro the audio literally fires up on all cylinders if you have an audio HTS system or a soundbar the heavy bass and surround are evidently well integrated. The music in the game is punchy and memorable, it might not be the same feeling as listening to MK's intro theme in the 1995 movie but the music in the game is superb.
Some notable soundtracks like Lin Kuei Gridlock & Andrew Langdoms On The Hunt feature truly bombastic visceral yet suspenseful music which goes hand in hand with the new alliances and feuds that have now emerged due to Lord Liu Kang's meddling if you may say so or genuine attempt to create a "Happier "new Realm. The music does not disappoint.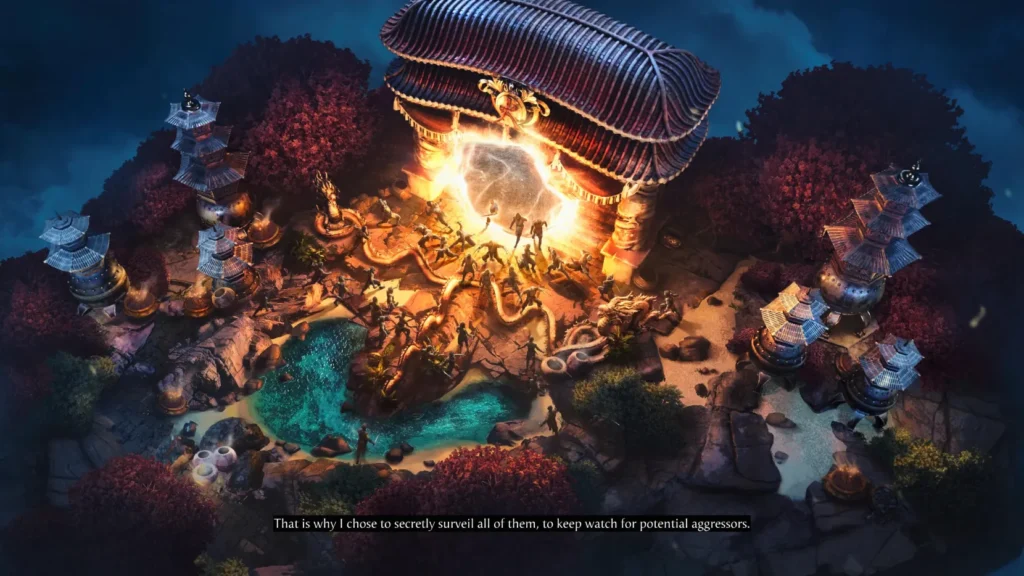 Mortal Kombat 1 Review Verdict
Should you care about MK1 you may ask? The short answer is whether you are a series veteran, fighting game enthusiast or someone who has a remote interest in the MK world; a strong resounding; YES! The visuals look next-gen, the gameplay is smoother than ever, easier combos to pull, the characters have been given a new life while preserving their heritage, and the Kameo system while exciting requires deeper understanding to really utilise aptly, MK1 is a great fighting game, an incredible and a worthy successor to the reigning champion which still is MK11.