Reviewed on PS4
SpongeBob SquarePants: Battle for Bikini Bottom – Rehydrated was definitely one of the most surprising remake announcements of this year; thirteen years later the game plays exactly like it did in 2003. Although, this 'Collect-A-Thon Platformer' from the golden PS2-era certainly doesn't live up to the 2020 standards, there's still plenty of fun to be had with this blast from the past regardless of whether you're a SpongeBob fan or not.
Story
SpongeBob is one of the most successful and beloved characters that has been around forever boasting more than thirty-five games featuring everyone's favourite yellow sea sponge which is just a testament to its legacy.
Rehydrated's story starts of like a really good SpongeBob episode. Plankton creates an army of robots in order to steal Mr. Krab's secret Krabby Patty formula, but while doing so he accidentally turns on the 'Don't Obey' switch, (typical Plankton) and the robots he creates go out of his control spreading throughout Bikini Bottom. SpongeBob and Patrick had coincidentally wished that they had real robots to play with the previous day and hence feel personally responsible for the invasion. The duo then embarks on a mission to save Bikini Bottom from these robots with occasional help from Sandy. Apart from them a lot of other memorable characters from the show such as Mermaid Man and Barnacle Boy, Mrs. Puff and King Neptune also make an appearance.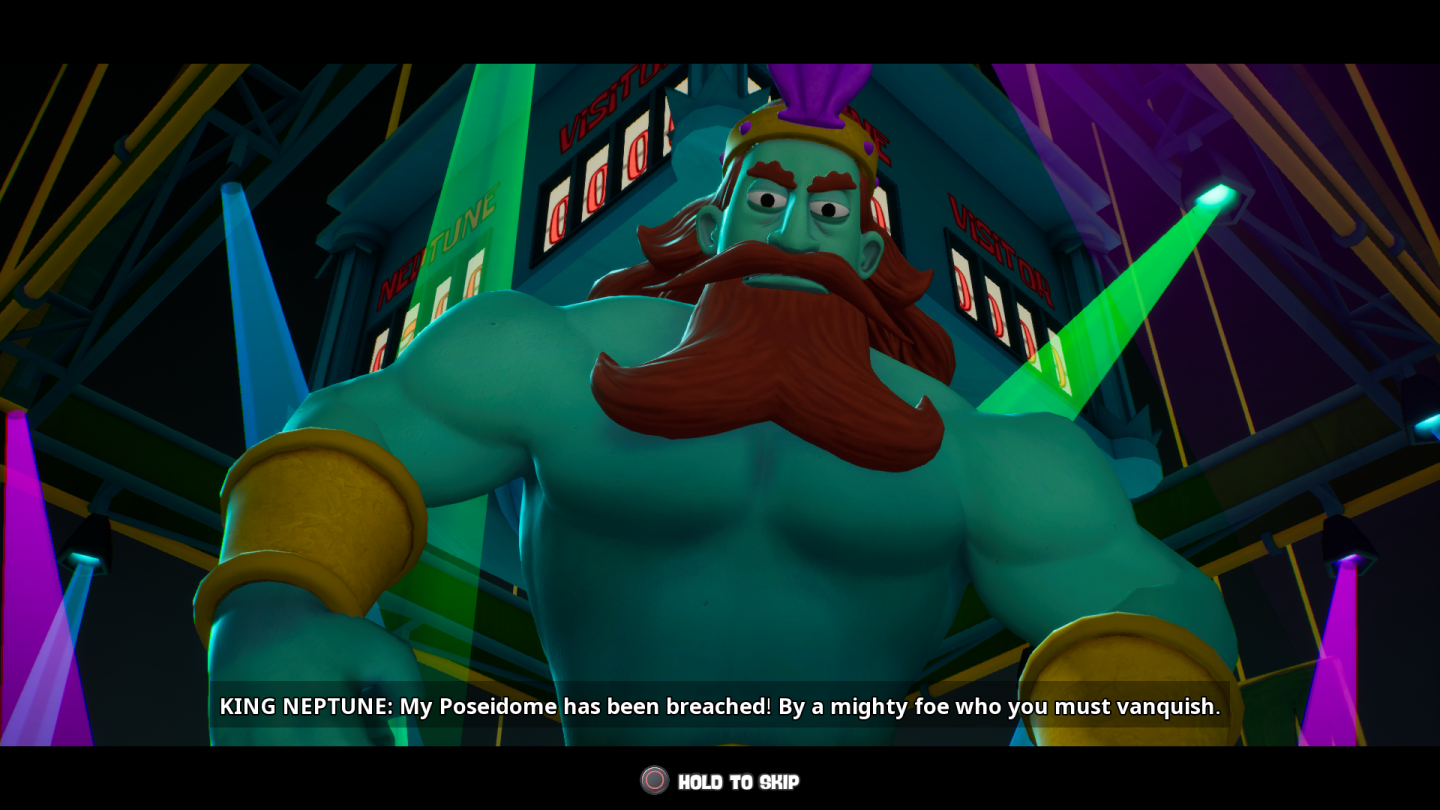 The story may not have much depth but it has one of those never-gets-old charm as well as tons of fan service for long-time SpongeBob fans.
Gameplay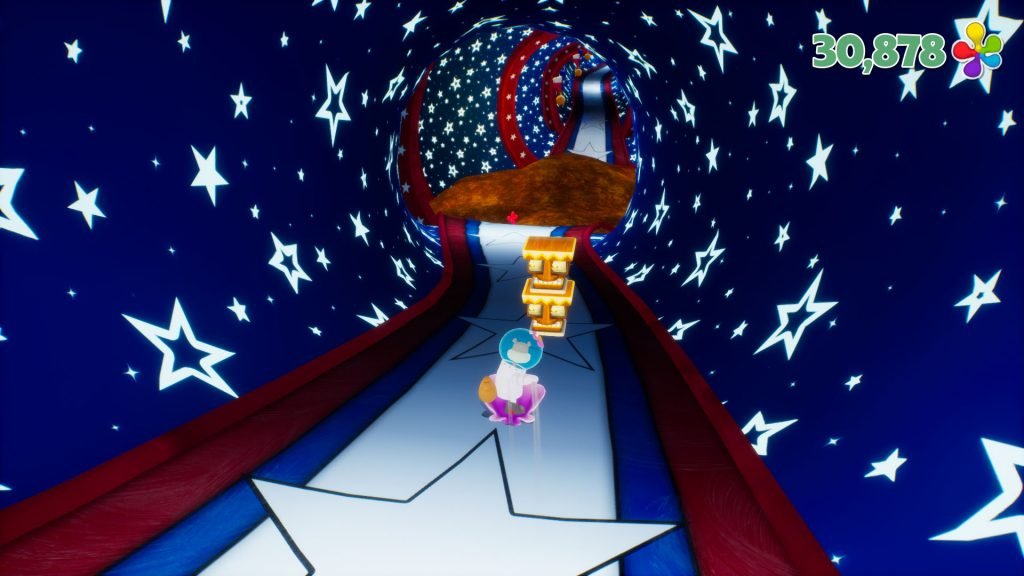 Games from the 2000s generally don't tend to age well simply because games have evolved a lot from what it used to be back then, that's why Purple Lamps Studios had an enormous opportunity to reimagine this game to introduce it to a newer generation. Unfortunately, it was a major missed opportunity as the game plays entirely the same but performs worse than the original. The game did abruptly crash once during my playthrough.
The outdated mechanics such as being able to swap characters only at specific locations make the game feel slow-paced and dull. This rudimentary gameplay style makes the game feel like a tedious chore, but the game does have its bright moments. The character-specific abilities and diverse levels do give it some much-needed gameplay variety.
What I particularly enjoyed were the slide levels and boss battles and my complaint is that there weren't more of them. All the levels do propose a decent level of challenge but certain sections like 'SpongeBob's Dream' for example, may be too difficult for the young demographic this game aims for. The game also doesn't have a waypoint system to indicate the location which the little ones usually rely on to navigate through levels.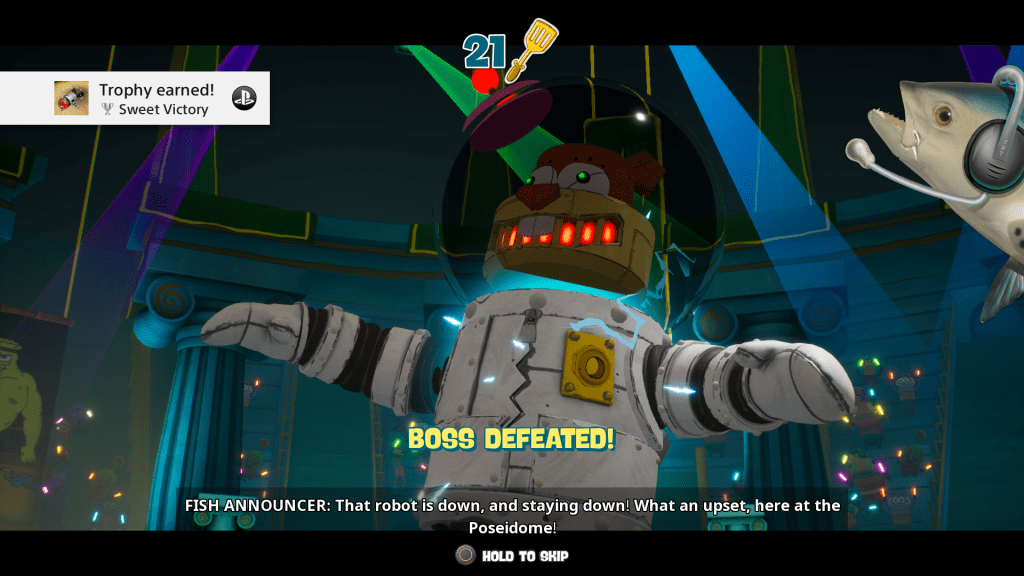 The game also has a multi-player mode that doesn't add much to the package, but could be an enjoyable way for younger kids to play collaboratively with their peers or other members of the family.
Visuals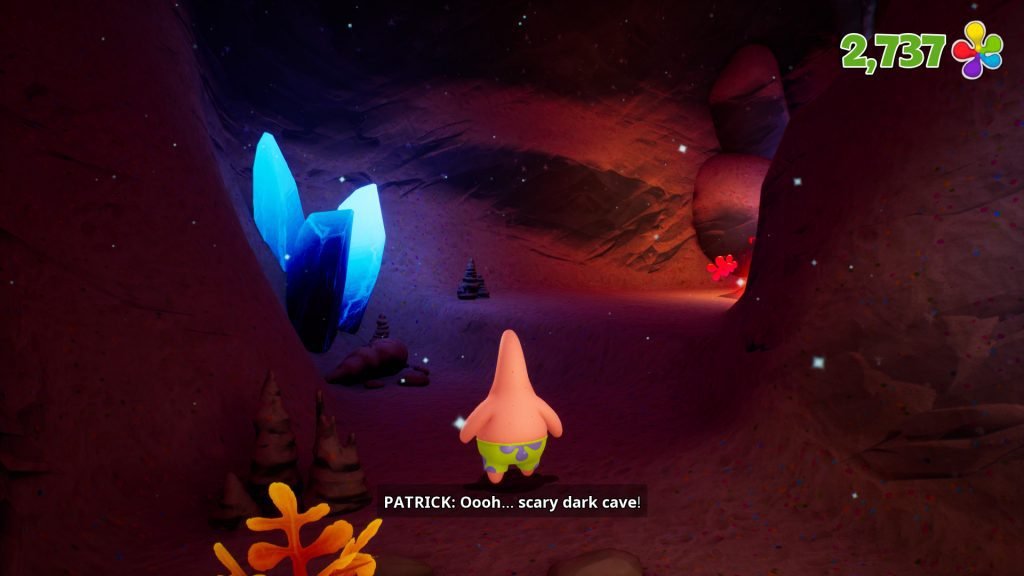 The visuals seem to be the one aspect that has been the most worked on and I have a love-hate relationship with the way the game is presented. On one hand the graphics look refreshing and resemble other modern platformers of the current era, but on the other hand it completely ditches the original art style of SpongeBob and hence it feels unfamiliar.
All this would've been fine if these visual changes were implemented well, but sadly it isn't. While most of the updated locations look great, objects in the environment do take quite a bit of time to render, this is especially noticeable in the cutscenes which also transition very poorly.
The character designs look awful, and considering it being the most worked-on aspect of the game, the results are very disappointing. On the brighter-side, if you did have nightmares of after battling RoboSponge back in the day, you won't have any now. The enemies don't look terrifying like they used to, perhaps in an attempt to make the game more kid-friendly.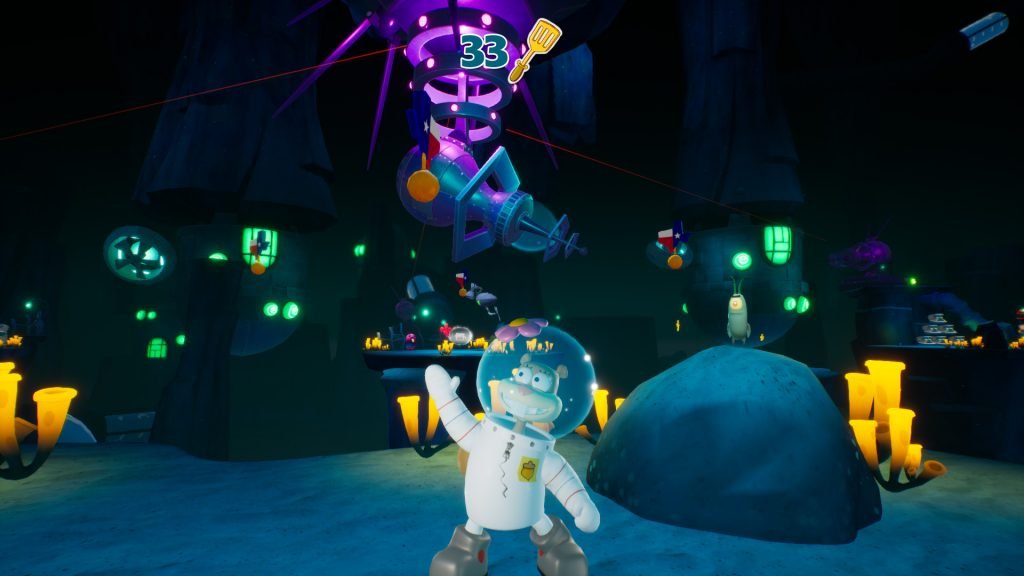 Audio & Music
The remastered soundtrack sounds great, these timeless classics are sure to bring you a sense of familiar nostalgia. Parents will certainly appreciate that each level plays a different tune even if all have the potential to get stuck in your head for weeks.
Most of the original cast reprise their roles, and as expected, they do an exceptional job with the voice acting, however, the repetitive dialogue does get a bit annoying after the twentieth time you've heard SpongeBob repeat the same line.
The audio sometimes doesn't line up correctly with the lip-syncing, but the circumstances where I encountered this issue were few and did not affect my overall experience much.
The Verdict
While being an enormous missed opportunity, Rehydrated may not be the perfect remake that brings newfound popularity to treasured titles such as the Crash Bandicoot N. Sane Trilogy or Spyro Reignited Trilogy were, but it is definitely a fun experience albeit a dated and bumpy one.
It's a perfect game for returning fans of SpongeBob as well as younger audiences recently introduced to the series.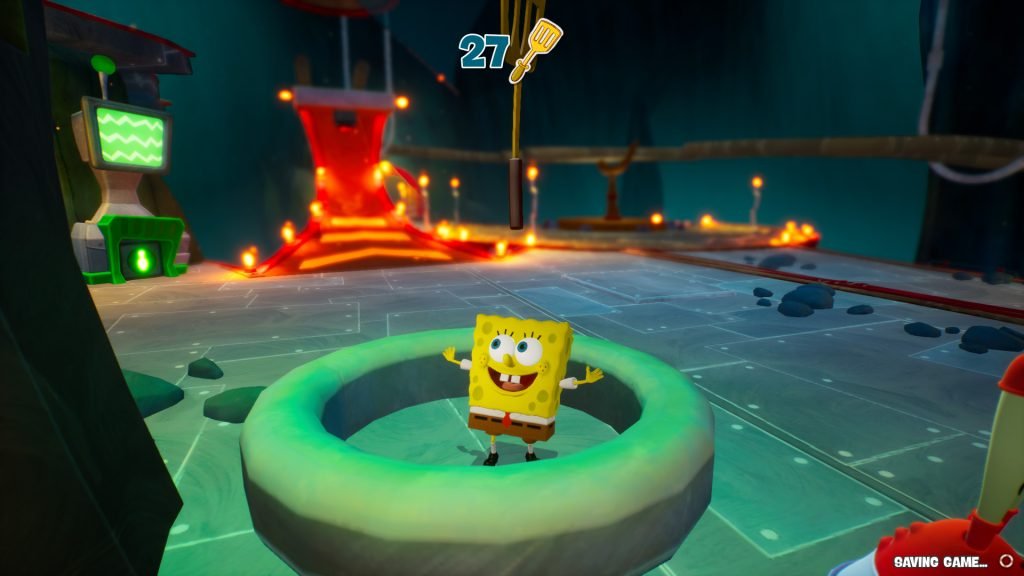 For more on remakes of your favourite games, read our previous article.