Never has a game come before at the most opportune time to completely immerse ourselves during this Covid 19 crisis.
If you want a JRPG that can provide you with the glee of reliving your high school days in the most uplifting way, whilst simultaneously touching on issues ranging from mental health, gossip, murder mystery, eye-popping anime-esque visual, then this is the GAME you must play!
| | |
| --- | --- |
| Platform | PS4 PRO |
| Release Date | 31/03/2020 |
| Developer | ATLUS |
| Game Install Size Version 1.01 | 38.64 GB |
What is Persona 5 Royal
Six months since it's initial release in Japan, Persona 5 Royal will be hitting shelves and your PS4 Digital library on March 31, 2020.
P5 Royal for the uninitiated is the definitive edition, the complete version of Persona 5 – including various additions, changes, tweaks. If you thought the base game was huge with over 100 hours of content, get ready for an adventure of a lifetime once again.
Whether you are playing Persona 5 Royal for the first time or have played before, there is a ton of content for everyone.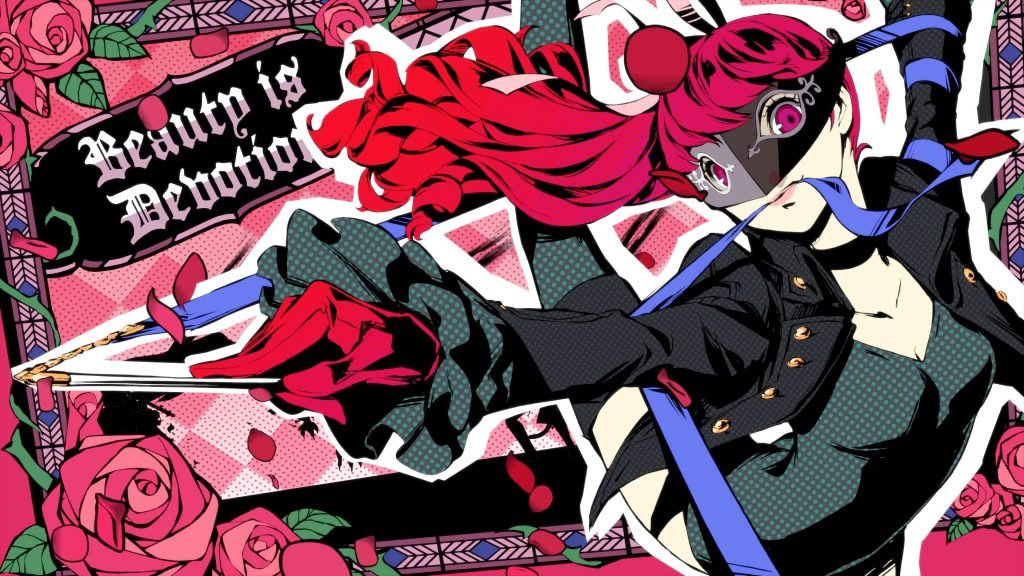 Important Changes 'In My Opinion' to Persona 5 Royal from the Base Game:
French, Italian, Spanish, and German subtitle text.
A brand-new playable character (Kasumi) and with her, a new Confidant.
More story content with a new school semester that has additional endings that develop character arcs further and offer up to 30 more hours of gameplay.
Showtimes, which are special double-team skills.
Gripping Hook – infiltrate new areas with this new Palace-area feature.
Thieves Den – your very own place to look at awards, or hang out and play cards and darts.
New locations to visit, including Kichijoji and an aquarium.
Upgraded boss fights with new attacks and phases.
Ability to change Mementos through the new character, Jose.
New Confidants like Maruki and extended confidant rank-up encounters with Akechi.
The ability to gift all Confidants to improve your relationship with them (this was previously limited to female Confidants).
Overall QOL improvements.
Original P5 DLC is bundled with P5R release for the West.
Storyline
Persona 5 Royal expands on a lot of components of Persona 5 which released in 2017. Without going too much into detail and if you haven't already read the plot for P5, a basic synopsis shows our main character called Joker being a high school student who gets involved in a heist mystery.
Our protagonist is a transfer student who due to his misdemeanour, is sent to a new high school. While he adjusts to life, he is introduced to the concept of Persona's which are described as the inner manifestations of the human psyche.
As the story evolves, we get access to a supernatural app that allows the protagonist and his fellow high schoolers to travel to a meta-verse that holds within it, dungeons that are created by people's inner manifestations.
The game touches upon sensitive topics from teacher-student bullying to how bad gossip and rumors can affect students' lives at not only high school but their future prospects as well.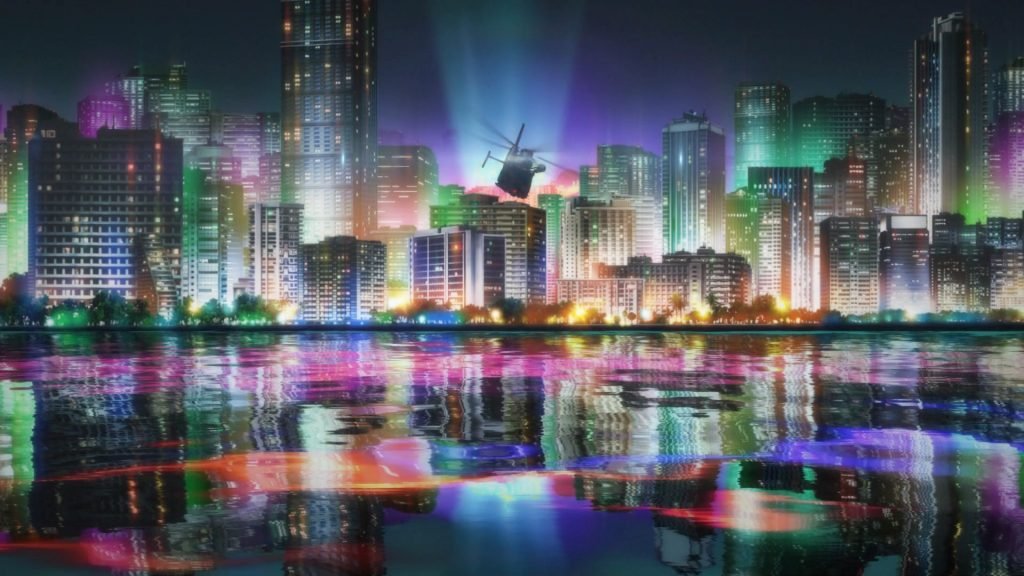 Without giving too much, Joker utilizes different persona's he encounters in the dungeons and treks on a path to change people's hearts in the dungeons as this can lead to them being better people in the normal world, thereby negating the bullying, torture they harvest on real-world people. The meta-verse allows our hero to help people as it has consequences in their high school and other places as the story and game progress.
After dedicating over 40+ hours to the game, I can safely say not only does Persona 5 Royal actually add to the dense and 100 plus gameplay time but from new exam questions to crossword puzzles, to daily activities, the story has been enriched in Royal with so many additions I could not have fathomed.
The addition of a new character and cutscenes starting from the very intro itself make Royal not only an enticing prospect for people who played Persona 5 already but hands down a must-play for any JRPG fan.
The Most Important Aspect Of Persona 5 Royal – Take Your Time
If you have not played Persona 5 before, or even any of the other critically acclaimed Persona games such as Persona 4 Golden, P5R openly says on it's loading screens – 'Take Your Time'.
I cannot stress this fact enough and realized it when I tried to push through the game by continuously playing for 12 hours on the first day. Royal is like a marathon and there is so much to do, especially when you are going into Dungeons and the even more time-consuming area called 'Mementos' which you will encounter after your first Dungeon finishes.
From building your Confidante Level by visiting/spending time with your confidante's which in itself is imperative for you to not only be more successful in combat as it increases Persona levels but opens up more of the story to very intuitive and intimate details that you will appreciate later on in the game.
The one most important advice while keeping in mind taking your time is whenever you have a time limit for the Dungeon's, please do make it a priority and try to finish that as soon as you can, which does not mean one actual dungeon run, but prioritizing it for every in-game day.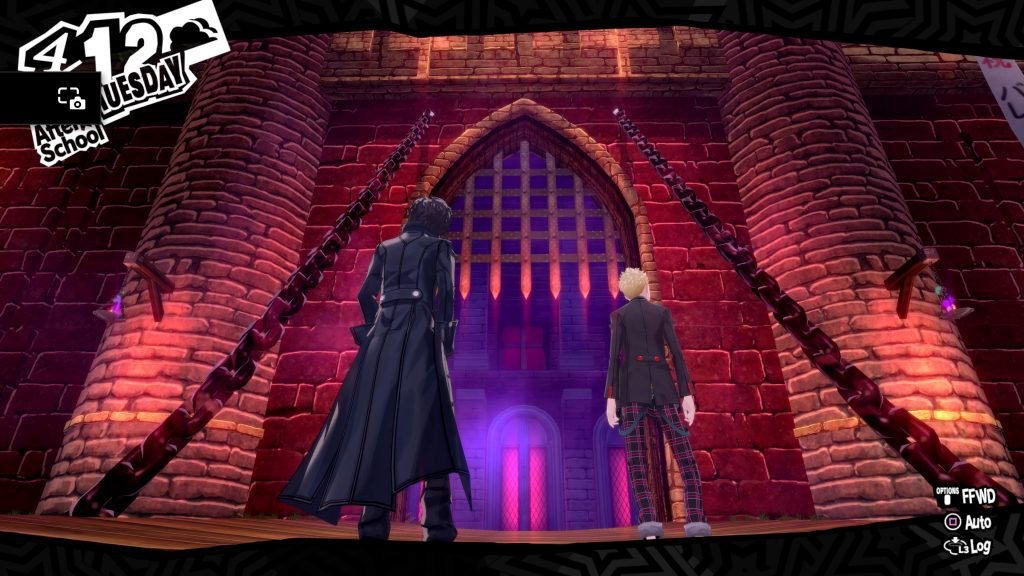 Following up on taking your time, for new players to the series I will warn you that the initial tutorial for the game actually is much longer than the introductory scenes.
I actually think the player is finally more prepared for the whole game once they have completed the first dungeon completely, which can take anywhere from 10 hours minimum to 18 in-game.
That is why Atlus stresses the importance of exploring the game, learning the routes, visiting different shops and to really enjoy the game.
I would recommend saving when you can, always have a book with you to read on the subway, CLEAN your room as soon as the game allows you as you will reap the benefits later on
And ALWAYS LISTEN TO MORGANA – the mysterious Cat Ally who's advice you should always heed as that is like an in-game hint system to aid you.
Is Persona 5 Royal Perfect?
Perfect is a word that will be and already is designated from the early P5R reviews and will probably be vouched by the majority of Fans. If you are not a fan of JRPG's and do not have the time to invest in this game, then it will not be a fun or rewarding game for you.
I also found the memento's a bit too cumbersome at times when the player is going upwards of 6 levels or more down with only one safe room where you can save the game.
This makes Royal a truly gigantic game brimming with so much life, content that probably other than the Yakuza games, no other JRPG can deliver but the dungeon jumping and maxing your confidante levels might be a little bit of a turn off for some players who are not ready to invest over 100 hours and do a new game plus.
Verdict
Persona 5 Royal is a beautiful, slick, bright, immersive and one of the best experiences any JRPG gamers can ask for. It also arrives in true flamboyant style at the right time when people are isolating and can provide weeks, or even more of entertainment, that few other games can even come close to.
The combat is better, the visuals are amazing, the loading times are super snappy especially if you are on the PS4 Pro, This definitive / director's cut is a must-play for new or existing fans of the Persona series which has set an even higher benchmark than the already critically acclaimed Persona 5.
Royal will be touted as a masterpiece although Persona 5 players might not be happy with the added content volume or that the mementos can be a slog at times when moving down 8 levels while trying to survive without saving or dying.