Reviewed on Playstation 5
Scars Above is a recently released sci-fi adventure game developed by Mad Head Games and published by Prime Matter. Set on a hostile alien planet, the game promises a thrilling combination of exploration, combat, and puzzle-solving mechanics.
With stunning graphics, atmospheric music, and a range of upgradeable weapons and abilities, Scars Above shows great potential to be an immersive gaming experience. However, does it live up to expectations? In this review, we'll take a closer look at the game's strengths and weaknesses to help you decide if it's worth playing.
Gameplay
Scars Above's gameplay is a fusion of puzzle-solving mechanics, combat, and exploration, which is entertaining but not without its shortcomings. The game's exploration component is gratifying, with an expansive world brimming with concealed passageways and enigmas to uncover. The atmospheric sci-fi setting is meticulously crafted, creating an immersive and surreal experience for players.
Scars Above's combat system is intense and gripping, featuring an array of weapons and abilities that provide players with ample options. Players can select from a diverse collection of weapons, including a plasma rifle, shotgun, and even a flamethrower.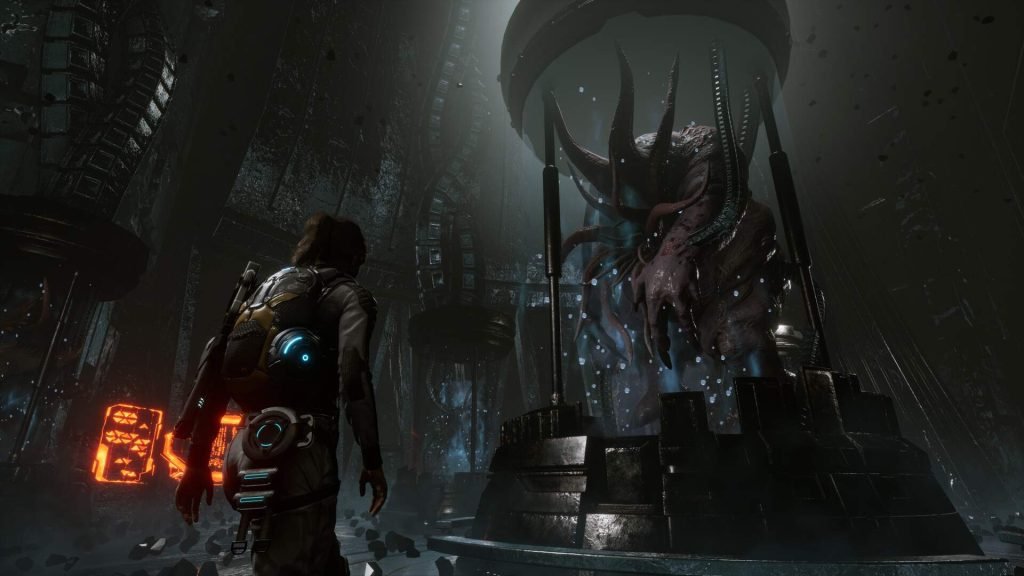 Scars Above also features a skill tree that enables players to enhance their abilities and weapons as they advance through the game. The game's puzzle-solving mechanics are thoughtfully crafted, providing a welcome respite from the combat. Nevertheless, the puzzles seem underused and lack sufficient difficulty to provide players with a satisfying sense of accomplishment.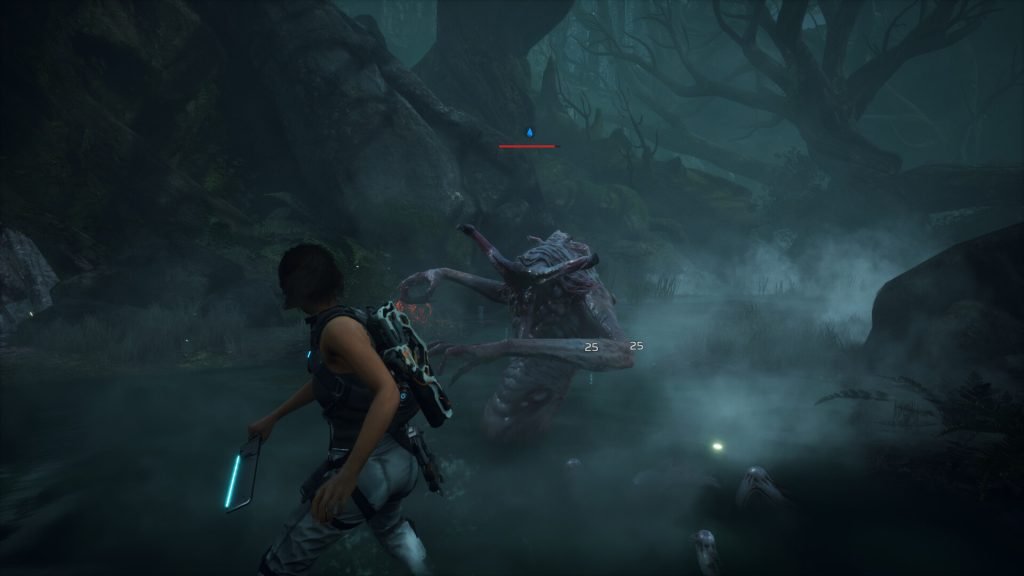 However, Scars Above's pacing can sometimes feel sluggish, interrupting the momentum of the gameplay. The game's difficulty curve is also inconsistent, with certain sections feeling significantly more challenging than others, making for an uneven experience. This can lead to moments of frustration or boredom, which can detract from the overall enjoyment of the game. As a result, the game may benefit from improved pacing and a more balanced level of difficulty throughout.
Graphics
Scars Above boasts remarkable graphics as one of its most impressive aspects. The game's world is meticulously crafted and teeming with intricate details, creating an atmospheric environment that transports players to an otherworldly realm.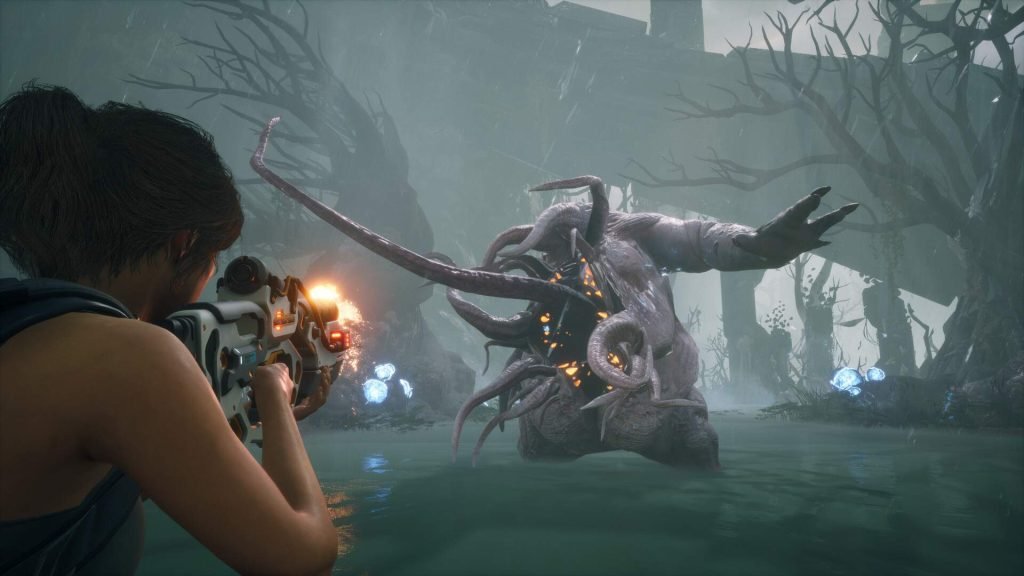 The creature designs are particularly striking, embodying an otherworldly essence that feels genuinely alien. The lighting effects and particle physics are equally impressive, heightening the game's immersive quality. Moreover, the game runs smoothly on the PS5, with no discernible frame rate issues or lag, enhancing the overall gameplay experience.
Music
Scars Above's music is an effective element in creating a mood of tension and suspense, immersing players further into the game's science fiction world.
The soundtrack is moody and atmospheric, capturing the essence of the game's otherworldly setting. The sound design is also well-crafted, with ambient sounds that contribute to the immersive experience, such as the sound of howling winds or ominous whispers.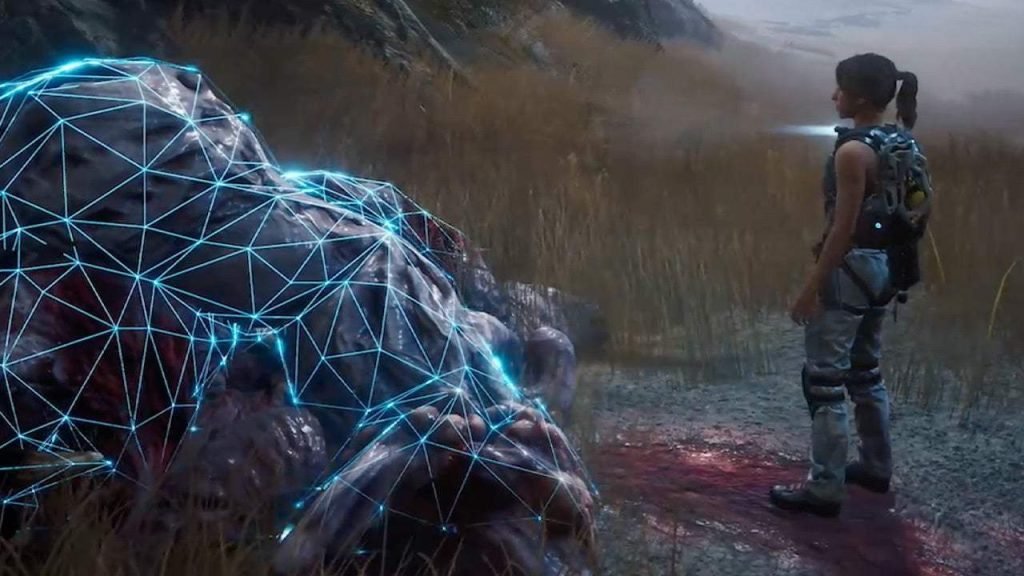 Overall, while the game's music and sound design are impressive, the sound effects could benefit from greater diversity and impact.
Scars Above Review Verdict
Scars Above displays a significant amount of promise, but it struggles in certain areas. The gameplay offers an enjoyable and intense experience, but it's held back by frustrating problems such as inconsistent difficulty spikes and sluggish pacing in certain sections.
The puzzles are thoughtfully crafted but feel underutilized, and certain mechanics seem underdeveloped. However, the game's visuals and music are meticulously executed, adding to the immersive nature of the game.
Overall, Scars Above presents a compelling but imperfect sci-fi adventure, making it a worthwhile game for enthusiasts of the genre. While there are certain areas that could use improvement, the game's enjoyable gameplay, well-designed puzzles, and immersive atmosphere make it a solid recommendation.
Frequently Asked Questions
What kind of game is Scars Above?
Scars Above is an intense sci-fi adventure game that combines exploration, combat, and puzzle-solving mechanics.
Who developed and published Scars Above?
Scars Above was developed by Mad Head Games and published by Prime Matter.
What's the setting of Scars Above?
Scars Above takes place on a hostile alien planet full of secrets and hidden paths.
Is there a skill tree in Scars Above?
Yes, there's a skill tree that allows players to upgrade their abilities and weapons as they progress through the game.
How are the graphics in Scars Above?
The game's world is richly-detailed and atmospheric, with stunning creature designs that feel truly alien. The lighting effects and particle physics are also impressive.
What are some drawbacks of Scars Above?
Some drawbacks of Scars Above include inconsistent difficulty spikes and slow pacing in some areas.
Who would enjoy playing Scars Above?
Fans of sci-fi adventure games that enjoy exploration, combat, and puzzle-solving mechanics would likely enjoy playing Scars Above.
Is Scars Above worth playing?
Despite some drawbacks, Scars Above offers an enjoyable and engaging gameplay experience for sci-fi enthusiasts, making it worth playing for fans of the genre.