BenQ Launched Four Flagship Gaming Monitors at DEF – MOBIUZ and the latest products from ZOWIE professional Esports brand. From 10th – 13th November in Dubai, visitors of the BenQ stand got the chance to explore an immersive gaming reality as they discover the next generation of top-performing displays, designed for gamers of all levels.
'At BenQ, we are continuously striving to present gamers with ultimate audio-visual immersion and smart AI innovations to ensure an upgraded gaming experience. In this way, we can help players reach a next-level performance', says Manish Bakshi, Managing Director, BenQ Middle East & Turkey. 'Since our goal is to create premium experiences for gamers of all types, the natural next step for us was to bring our customers the latest display technology that will change the way they interact within their virtual worlds'.
'Dubai Esports Festival is the perfect Middle East platform showcasing for the first time our newest generation of gaming monitors since it's one of the top-tier gaming events in the world', concludes Manish. 'We had a successful four days with immense turnout, we look forward to welcoming gamers to the next edition of DEF'.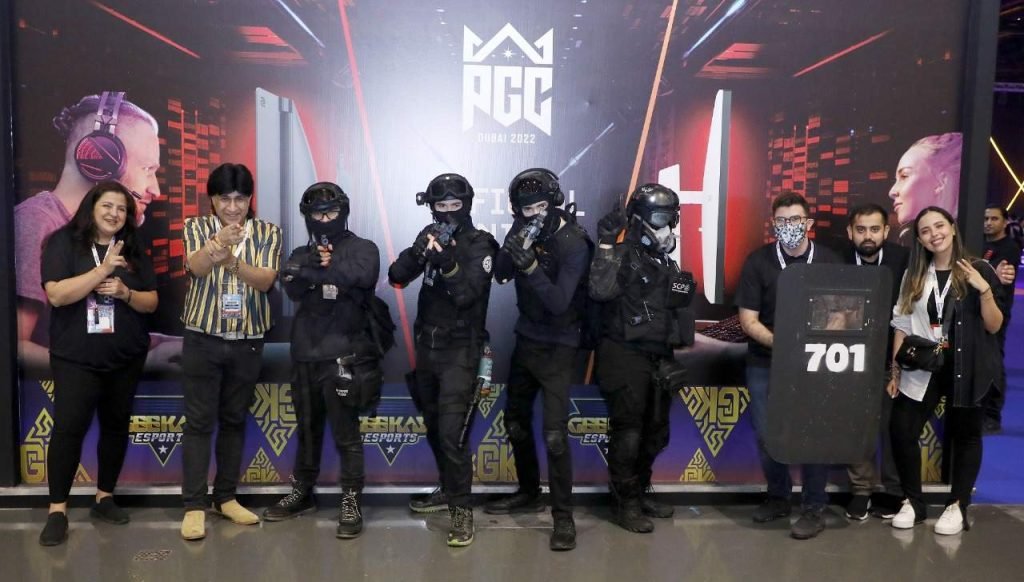 The new MOBIUZ product line includes the EX480UZ, EX270M, and EX270QM models. The EX480UZ is BenQ's first gaming monitor with an OLED panel, 48-inch, 4K resolution, delivering a refresh rate of 120Hz, ultra-fast response time of 0.1ms, with True 10-bit color and True Black HDR 400. The model also features FreeSync Premium and BenQ's HDRi technology, as well as a KVM switch, scenario mapping with remote control, light tuner, and treVolo speakers. Therefore, the EX480UZ is the perfect choice for end-users who wish to upgrade their gaming experience.
The EX270M and EX270QM are the first MOBIUZ monitors to offer 240Hz and lightning fast 1msGtG, a performance level ideal for FPS gaming. The EX270M model has, among others, a 27-inch FHD display and IPS panel, as well as two 2.1 channels and a 5W subwoofer treVolo audio system. The EX270QM model comes with a 27-inch QHD display and IPS panel with VESA HDR600 certification. Furthermore, the HDMI 2.1 connectivity ensures VRR (variable refresh rate) compatibility for last-generation gaming consoles, guaranteeing a smooth gameplay performance without screen tearing. Both EX270QM and EX270M also come with scenario mapping, remote control and light tuner.
In addition, the gamers had exclusive chance to test these monitors capabilities by registering at Beat The Pro Challenge curated by BenQ ME. They were multiple tournaments of FIFA 2023, Smash and Tekken 7 held. 
ZOWIE, BenQ's e-Sports specialist sub-brand, was also among the array of monitors. At the stand, visitors got the chance to test out their latest products equipped with DyAc⁺ Technology, which dramatically reduces any motion blur. Also, this allowed everyone to experience the XL Setting to Share tool that allows sharing display settings with others by sending them as a profile. Gamers got a firsthand experience for the first time in Middle East with the World's First TN 360Hz DyAc+ ZOWIE Monitor, The XL2566K, which offers even smoother gameplay to the pro players, enabling them to perform best during intense FPS competitions.
They were multiple tournaments curated for Zowie series too, Geekay Esports was present for the Valorant tournament, HopeDaBe4st attended the CS: GO tournament, and Scytes Esports competed in the Fortnite tournament. DEF had been an exciting venue that even celebrities like Jake Paul and AboFlah took the time to visit the BenQ ME stand and interact with the competitors.