The Lenovo Legion Y740 has proven to be a portable gaming powerhouse and is a force to be reckoned with amongst other competition in the market.
With its powerful Nvidia RTX graphics card and Intel i7 processor, the laptop will be able to withstand the demands of future game releases and hold its performance at the peak of gaming experience. The Lenovo Legion Y740 is able to run graphically demanding games with smooth response times thanks to the 144MHZ, 1080p display. We absolutely loved gaming on this machine.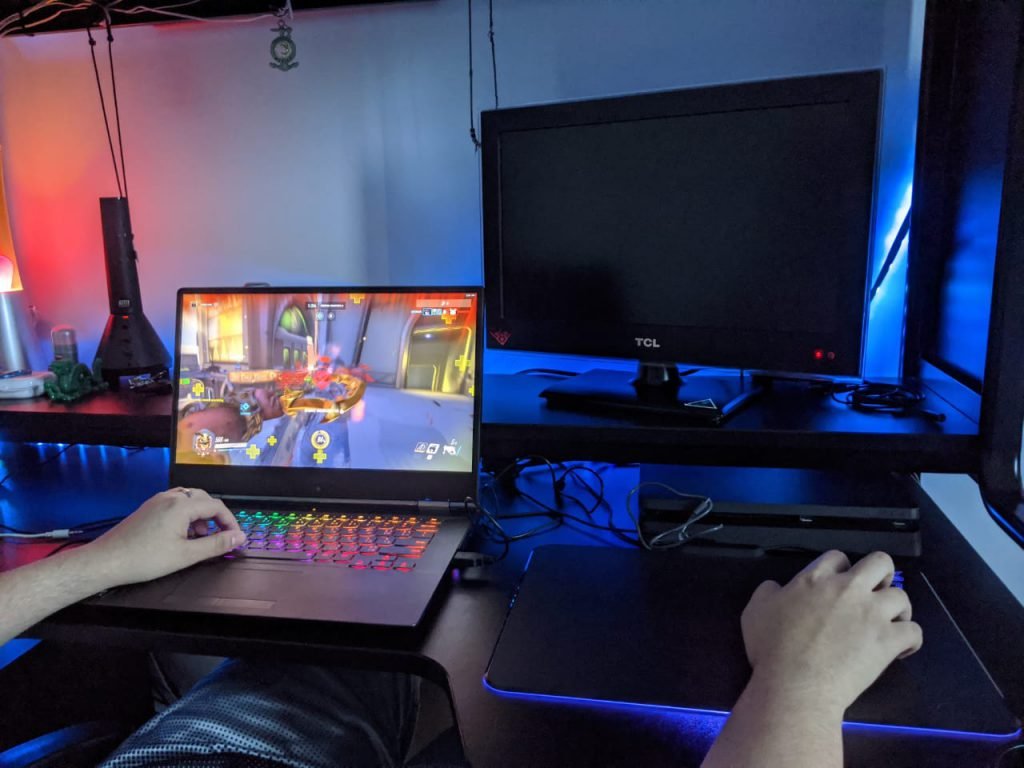 Firstly, let's talk about specs and design – Lenovo Y740 15ICHg
Display: 15.6" FHD (1920 x 1080), IPS, up to 144 Hz, 72% colour gamut, and 300 units
Processor: 8th Gen I7 – 8570H 2.2 GHz
Operating System: Windows 10 Home
Graphics: NVIDIA® GeForce RTX™ 2060 Max-Q
Memory: 32 GB DDR4 2666 MHz
Storage: 1TB HD with a 512Gb SSD
Colour: Iron Grey
Connectivity: Killer Wireless 802.11 AC (2 x 2), Bluetooth 4.1
Ports: USB-C, 1x USB 3.1 Gen 2, 2x USB 3.1 Gen 1, HDMI, Mini DisplayPort, RJ45 Ethernet, 3.5mm audio jack, Kensington Wedge Lock Slot, NOVO hole
Size: 14.2 x 10.5 x 0.88 inches (36.14 x 26.7 x 2.24cm; W x D x H)
The Legion series offers some customizations in terms of storage, RAM, and graphics cards. Our model specs are according to the list provided above. We can see the internal hardware makes it no slouch, and very pleasing to see a discrete Nvidia RTX 2060 Max-Q graphics card packed into the somewhat slim casing. The 32GB of RAM is no joke either, under full load the Y740 doesn't even flinch. Equipped with the i7 – 8570H, the performance reflects quite well.
Lenovo Legion Y740 Design:
The aesthetics/design of the laptop is one of its best attributes. The sleek and surprisingly thin design, with its Iron grey aluminium case looks phenomenally pleasing, almost as if it was trying to conceal its true gaming nature. Lenovo did well with the design of the Legion series, nothing looked over the top or unnecessary. It does have a few subtle characteristics worth mentioning, such as the Legion logo located at the bottom right, behind the screen. The 'O' has an RGB backlight showing through the symbol which is synchronized to the keyboards RGB lighting. The only design feature that had our heads scratching was that the webcam has been placed at the bottom of the screen, I am sure there is a reason behind the choice.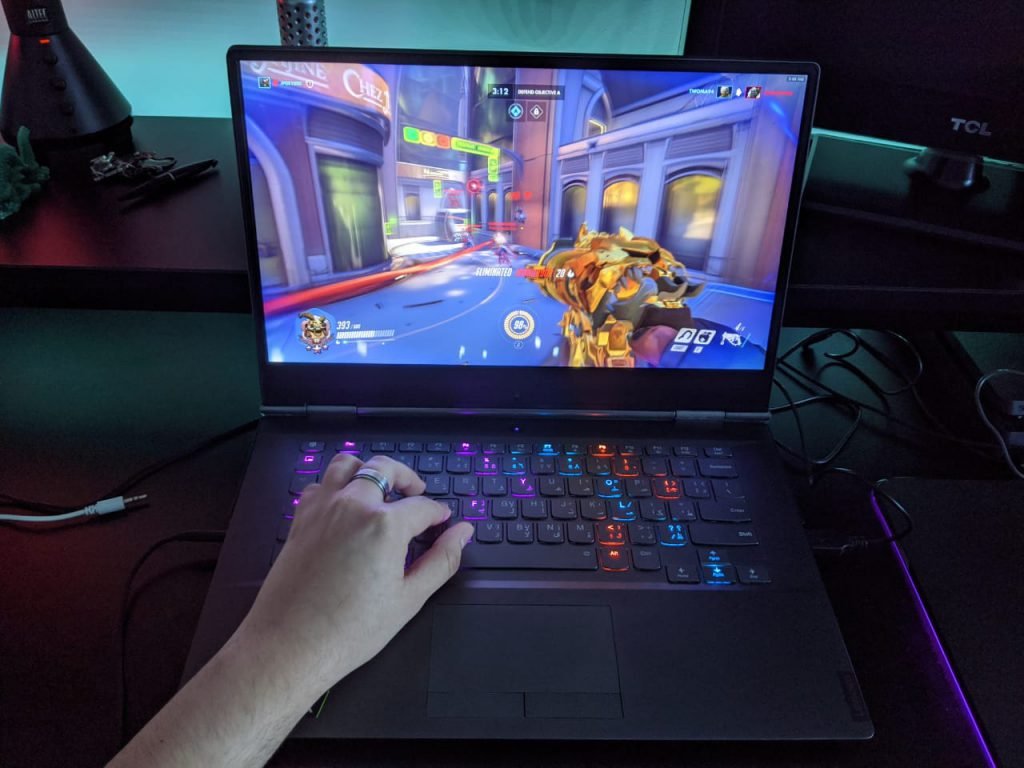 The Keyboard RGB lighting is a sight for sore eyes. It has five RGB settings such as music synchronization, fluid wave color changing, key touch reaction and so forth, thanks to the Corsair iCue software. The ergonomics could be better with the additional line of Macro keys shifting the keyboard further. As it does need getting used too, but it seems to be a small sacrifice for some added functionality when playing DOTA, or World of Warcraft.
The Legion Y740's keyboard does boast quality in terms of comfort and enjoyability. The keys have a tactile rubbery feel to it alongside the 1ms response time; additionally, the anti-ghosting. This is important to FPS gaming, where quick response is key.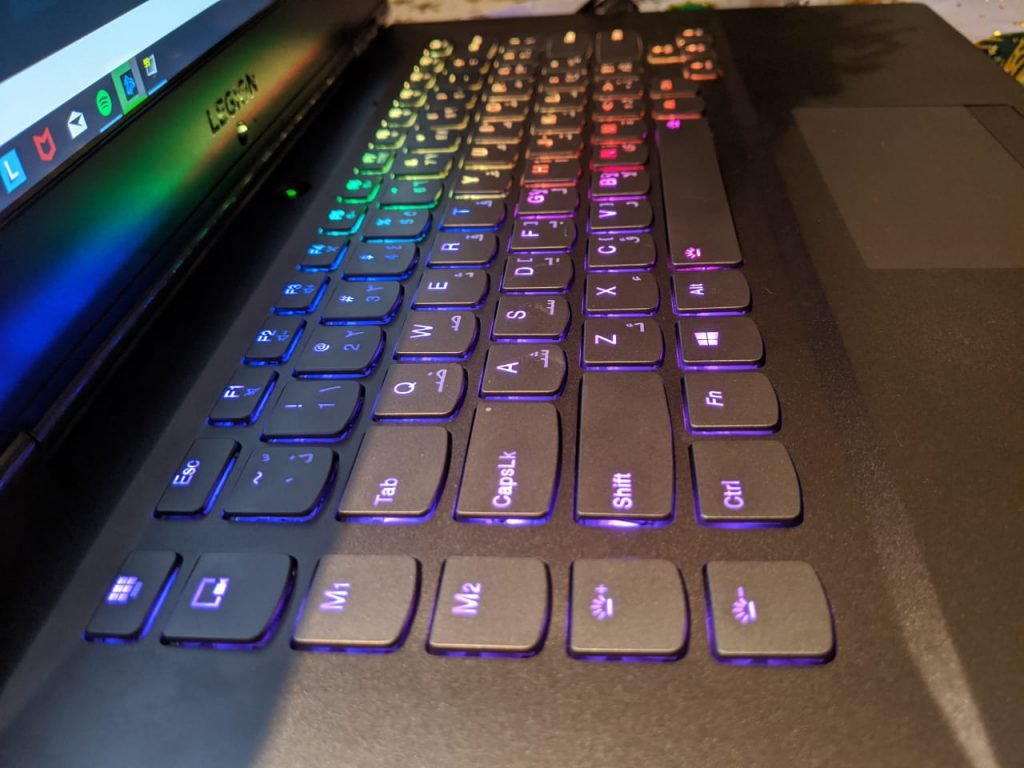 The top left command centre button is a good addition to the laptop, providing information on hardware usage, power setting configuration and Legion system tools.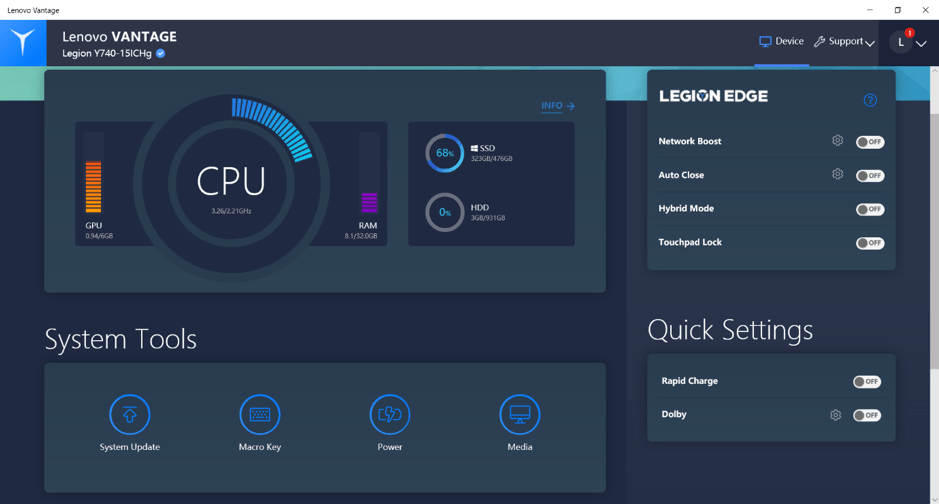 The port management has been well thought out, placing most ports and slots at the back in-between the left and right back vents. The left of the laptop has the USB-C slot along with the Audio jack, and the right only containing a USB 3.1 slot. Gamers such as I tend to appreciate good cable management when it comes to personal set preferences, and with most slots placed behind, satisfying would be an understatement. With the HDMI, USB C, and Mini display port, you could essentially connect three displays if required, so for those who like to have more than one display, this is the laptop to look at.
Let's talk cooling
Legion has put some effort into the cooling system set up and design. With a four-vent dual channel system, the laptop seems to keep reasonably cool under heavy load, which is quite impressive. We all know when it comes to gaming laptops, we have that one thought 'does it heat up?' in this case compared to other brands, it does stay noticeably cooler. The vent design may contribute to the emitting sound being surprisingly low.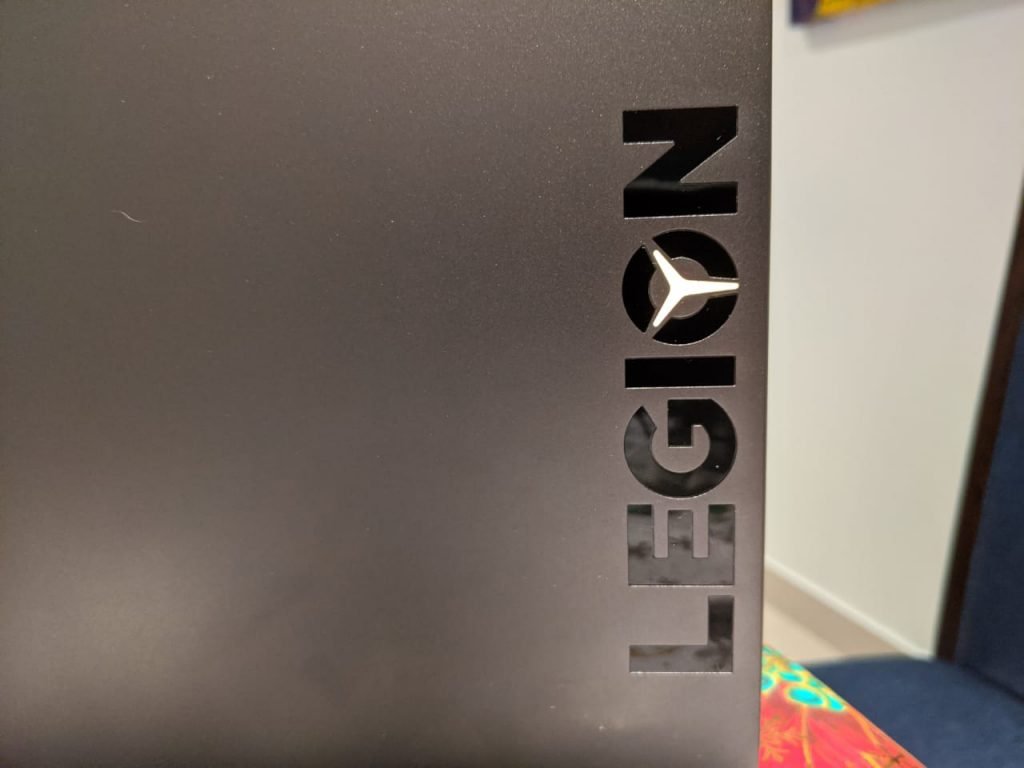 Performance
So, let's talk performance.
We tried to vary the games in order to get a more broadened idea of the Legion Y740's capabilities. The 144mhz refresh rate and 1080p resolution definitely contributes to good gameplay with crisp visuals.
Overwatch was capped at 200 frames per second, and when running on Ultra settings the FPS fluctuates between 180 – 200 frames even during heated battle scenarios. After spending a few hours playing Overwatch I didn't notice any bottlenecking or slumped performance. The legion Y740 constantly performs well, and that's what really matters.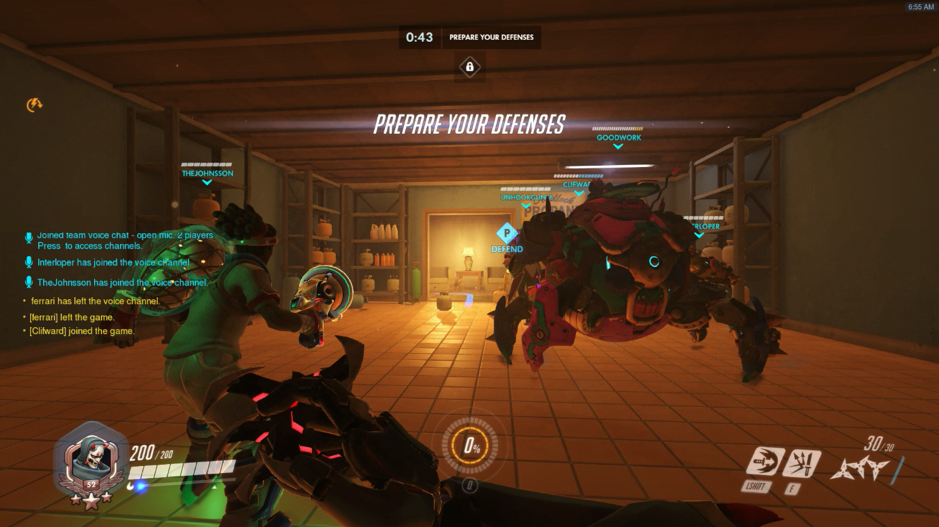 We all know the Witcher can be graphically demanding especially with the setting ramped up on high. With G-sync on and settings on high, the Lenovo Y740, handled the game like a boss. No noticeable tearing and smooth frames made the game especially enjoyable, finding myself just staring into the vast open land appreciating the details.
Final Thoughts
Everyone has their own personal preferences; none the less, I can comfortably say that the Legion Y740 will cater to most gamers needs and preferences. Unless you are into vibrantly painted or crazy designed laptops, the Legion would be a good choice.
My favorite aspects would be the subtle but well thought out design hiding the powerful hardware waiting to be unleashed on any game. The fact that it has a dedicated graphics card and still remains quite slim is very impressive. I do see that Lenovo has put in time and effort into all aspects of the Lenovo Legion Y740, and it definitely shows.