As students gear up for the upcoming academic year, one of the most crucial decisions they face is choosing the perfect laptop to support the educational journey. With countless options available in the market, it can be challenging to find the ideal device that has the perfect harmony between performance, reliability, and affordability.
This summer ASUS is offering an outstanding back-to-school deal exclusively on ASUS Eshop to fulfill every unique need of students. The valuable bundle deal includes appealing WT300 ASUS Mouse and ASUS NEREUS BackPack to equip yourself with a high-performance laptop and essential accessories.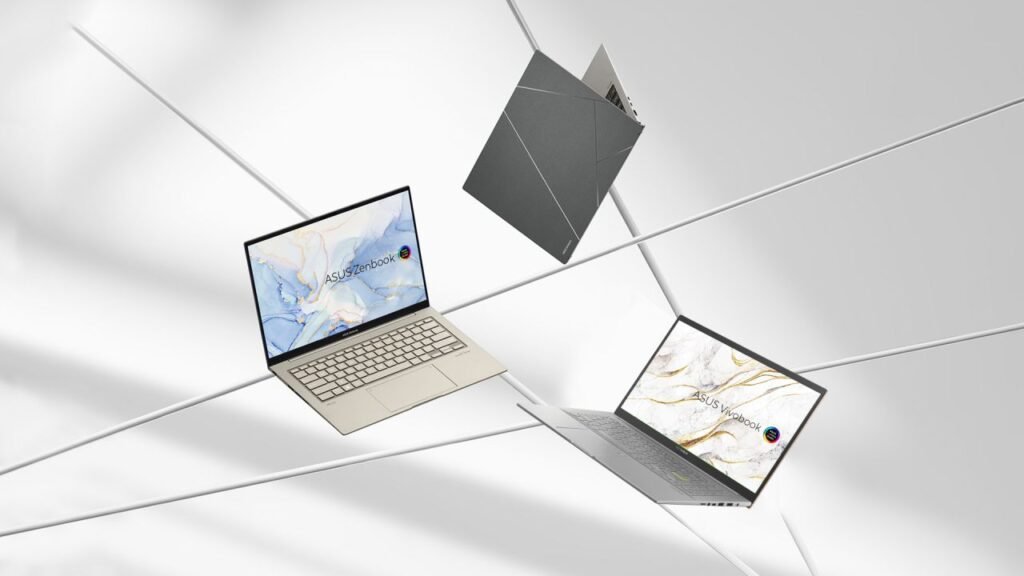 Budget-Friendly Brilliance
For those who are looking for an exceptional value without compromising on quality and performance, ASUS Vivobook 15 and Vivobook Go are the answers.
The ASUS Vivobook 15 is the combination of style, power, and affordability. Packed with a robust AMD Ryzen™ 7 Processor, this laptop makes multitasking a breeze for students handling multiple tasks. The 180° lay-flat hinge adds versatility, allowing you to share ideas and collaborate effortlessly with peers.
With its modern colors and sleek geometric design, the Vivobook 15 showcases your individuality while ensuring top-notch productivity. Best of all, this brilliant laptop comes at an unbeatable price offer of just AED 1,999, making it the ideal choice for students seeking an exceptional value.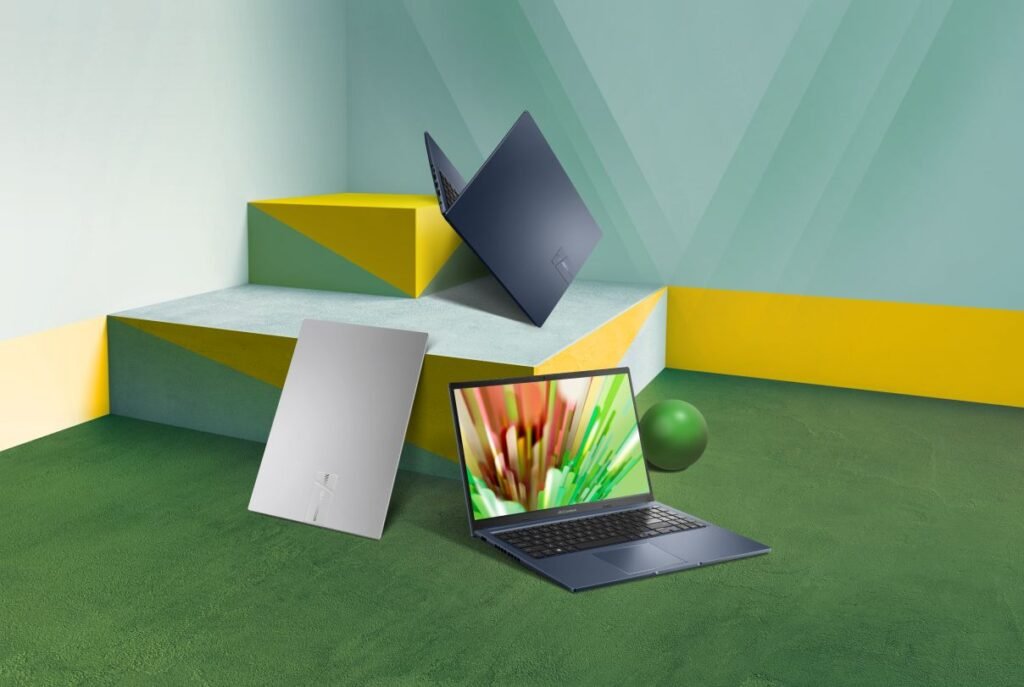 If you are looking for the next level visual experience, ASUS Vivobook Go 15 OLED will be your ultimate companion. It stands out from others with a stunning OLED display, offering low blue light emissions and better eye care to reduce eye strain and fatigue. Additionally, to sweeten the deal, the Vivobook Go 15 OLED comes with a special bundle offer – get it now for just AED 2,399 and receive the WT300 ASUS Mouse Bundle to boost your productivity even more.
Ultra-Portable Marvels
1 cm thin and 1 kg light are no longer a myth but a propeller for your educational pursuit. The Zenbook S 13 OLED laptop redefines portability and convenience for students on the go. Powered by efficient 13th Gen Intel Core Processors, the Zenbook S 13 OLED ensures smooth and efficient performance, making it the perfect ally for all your tasks.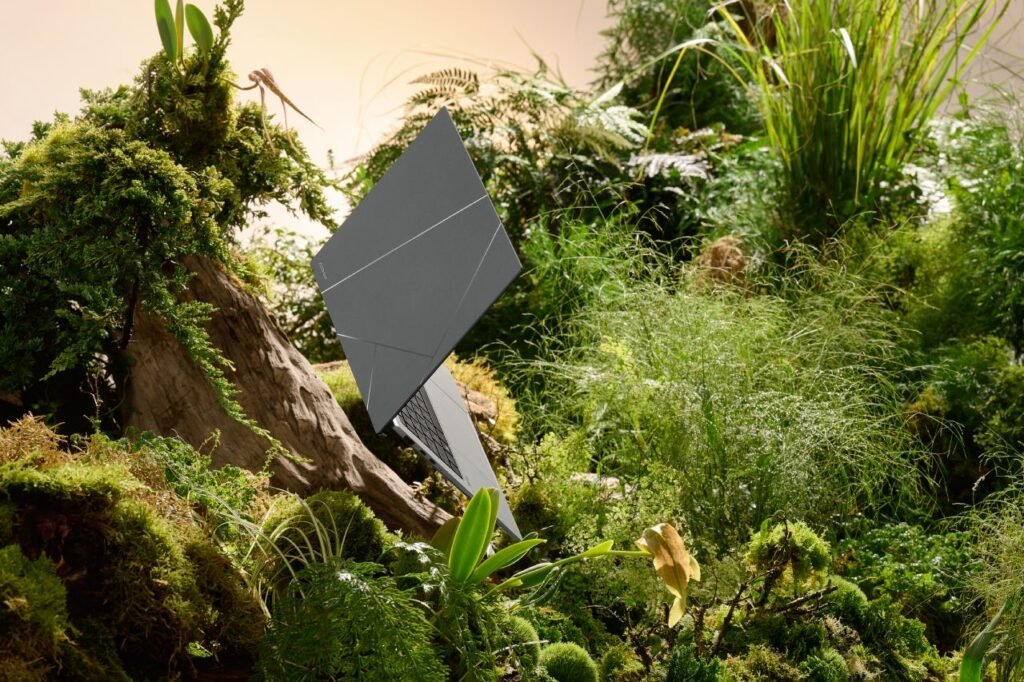 The highlight of this remarkable laptop is its stunning 2.8K OLED HDR display, which delivers brilliant visuals that elevate your multimedia experience to a whole new level. Whether you're working on creative projects, watching educational videos, or enjoying a movie during leisure time, the visuals come to life with vibrant colors and sharp details.
You not only get a laptop that's 1 cm thin and 1 kg light but also receive the WT300 ASUS Mouse Bundle and ASUS NEREUS BackPack, adding more value and convenience to your purchase. Don't miss out on this amazing offer to have the Zenbook S 13 OLED as your academic sidekick.
On-the-Go Powerhouses
Put your mobile life on a solid foundation with the powerful Zenbook 14X OLED. Inside the device, you'll find the latest 13th Gen Intel Core H-Series CPUs combined with powerful NVIDIA GeForce RTX 3050 graphics. This impressive combination ensures top-tier performance, allowing you to breeze through complex tasks and elevate your video editing process, all without compromising on performance. The laptop also features a larger 14.5-inch 2.8K OLED HDR NanoEdge display that offers an immersive viewing experience with vivid colors and details.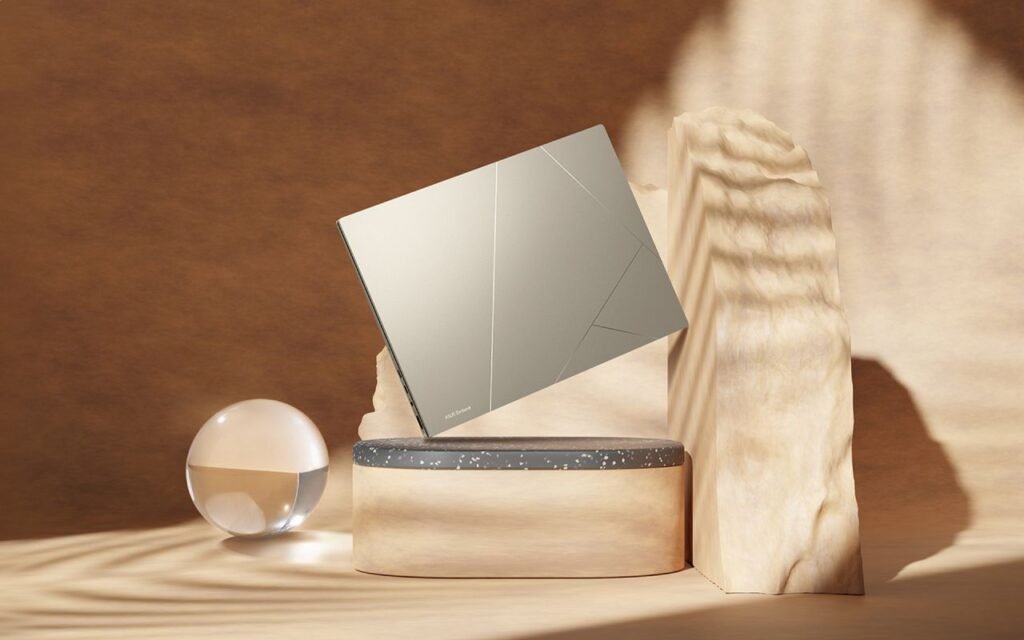 The Zenbook 14X OLED supports you in every way with exceptional performance, portability, and durability. ASUS is offering an unbeatable price of just AED 4499, along with WT300 ASUS Mouse Bundle and ASUS NEREUS Backpack, making this back-to-school promotion an irresistible opportunity to have a massive upgrade!
Explore the entire selection of ASUS laptops at ASUS Eshop right away to take advantage of this special bundle promotion and take your learning journey to the next level!