Taiwanese consumer electronics giant ASUS unveiled their new line of groundbreaking laptops equipped with 11thgeneration Intel core processors and first-ever laptop verified as an Intel Evo platform laptop design. They were unveiled at their virtual Built For Brilliance event and is set out to release starting in the last quarter of 2020, to 2021. The laptops announced at the event include ExpertBook B9 Refreshed, ZenBook S, ZenBook Flip S, ZenBook 14 Ultralight, ZenBook 14 and ZenBook Pro 15.
Top New Features
ASUS is truly the pioneer when it comes to innovating the latest technology and adopting them to their products. Here are the top new features that are coming to this new range of laptops and sets the standard for what we can expect with next-gen laptops.
All the display panels are flicker-free, low blue-light TUV certified which help reduce eye fatigue even during extended periods of use.
All the new laptop models with the exception of the Flip 13, can be configured with Intel's new Iris Xe to deliver discrete graphics.
All the new laptop models have variable fan controls that can be controlled by the MyASUS control app. 
All the new laptop models support the next-gen Intel processors and Thunderbolt 4.
All the new laptop models feature AI noise-cancelling technology.
All the new laptop models possess the ASUS ErgoLift hinge which improves airflow and features a more comfortable typing angle of the keyboard.
It's interesting to note that despite all of this, even the most powerful model announced at the event weighs only 1.8kg and has a thickness of 17.8mm.
ASUS ExpertBook B9 Refreshed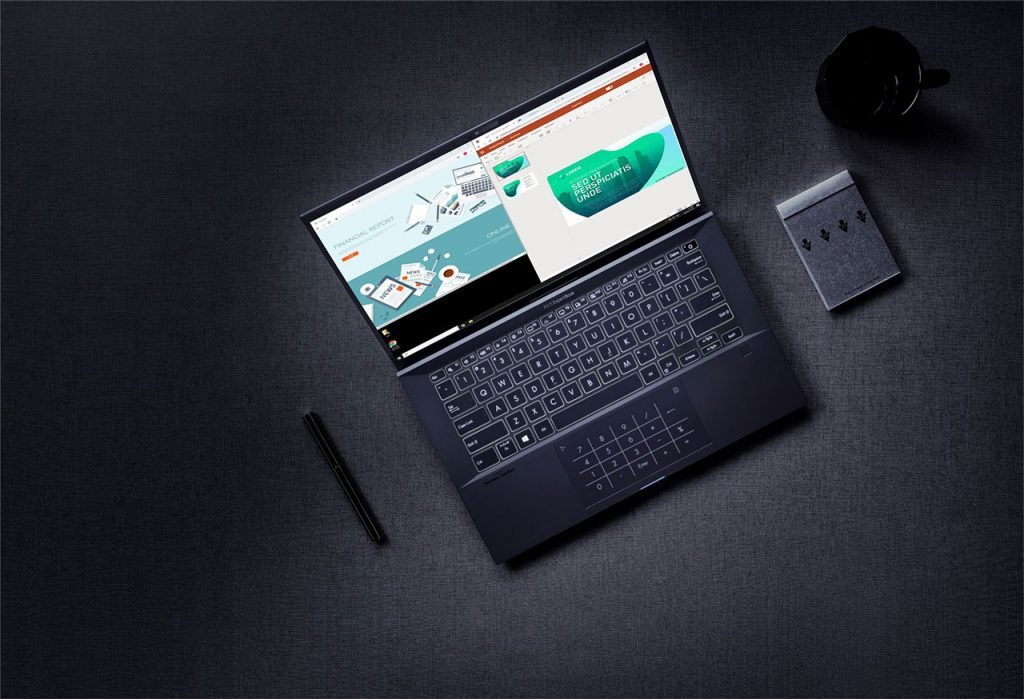 The ExpertBook B9 refreshed is the world's lightest 14-inch laptop weighing at a mere 880g. It supports up to 11thgeneration Core i7 Intel processor and Iris Xe graphics. The laptop is Military grade 810 standard durable.
The B9 features a full range of I/O ports including two Thunderbolt 4 USB Type-C ports, one full sized HDMI port, one Micro HDMI to RJ45 ethernet port, one 3.5mm combined headphone and mic jack, one 3.2 Gen 2 full-sized USB port and supports external GPUs when you require some additional graphical power.
The B9 is the complete video conferencing solution featuring ClearVoice noise-cancelling audio, Harmon-certified speakers, an HD resolution camera with Infrared equipped with a proximity sensor that allows users to log in with their face even in low light and possesses a physical webcam shield and has four far field ClearVoice AI mics located at the top-edges which are optimal for picking up your voice and voice of other people in the room, and is the highest number of mics available in any laptop on the market.
Additionally, the B9's packaging is made out of recycled paper and can be used as a laptop stand thus reducing environmental waste.
ASUS ZenBook S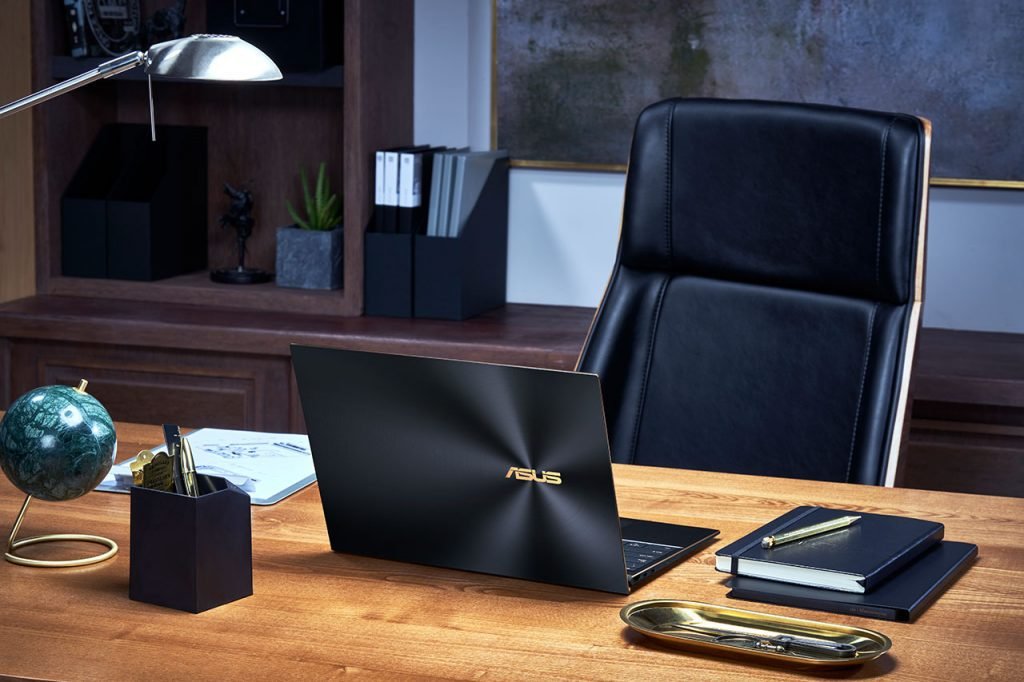 The premium Zenbook S is crafted by goldsmith's and luxury watchmakers and is the pinnacle of both style and function. It features a gorgeous 13-inch 3.3K 3:2 display with a resolution of 3300×2200 and a screen-to-body ratio of 92%. The laptop is 15mm in thickness and weighs 1.35kg.
The ZenBook S features a full-sized, edge-to-edge keyboard with extra-large keycaps and latest generation ASUS NumberPad. It has up to twelve hours of battery life featuring a 67wh battery and fast charges 60% in just forty-nine minutes. It can also be charged using portable battery life with Type-C. It supports up to the 11th generation Intel Core i7 processor, Iris Xe graphics, WiFi 6 and up to 16GB Ram.
ASUS ZenBook Flip S
The ZenBook Flip S is the first ASUS laptop verified as an Intel Evo platform design. It features a 4K UHD OLED panel with a resolution of 3840×2160, weigh 1.2kg and is 13.9mm in thickness. The display has a contrast ratio of 1,000,000:1 and a response time of 0.2ms. It has up to fifteen hours of battery life and can quick charge up to 60% in just forty-nine minutes.
The Flip S supports MPP 2.0, up to 11th generation Intel Core i7 processor, Iris Xe graphics and up to 16GB Ram.
ASUS ZenBook 14 Ultralight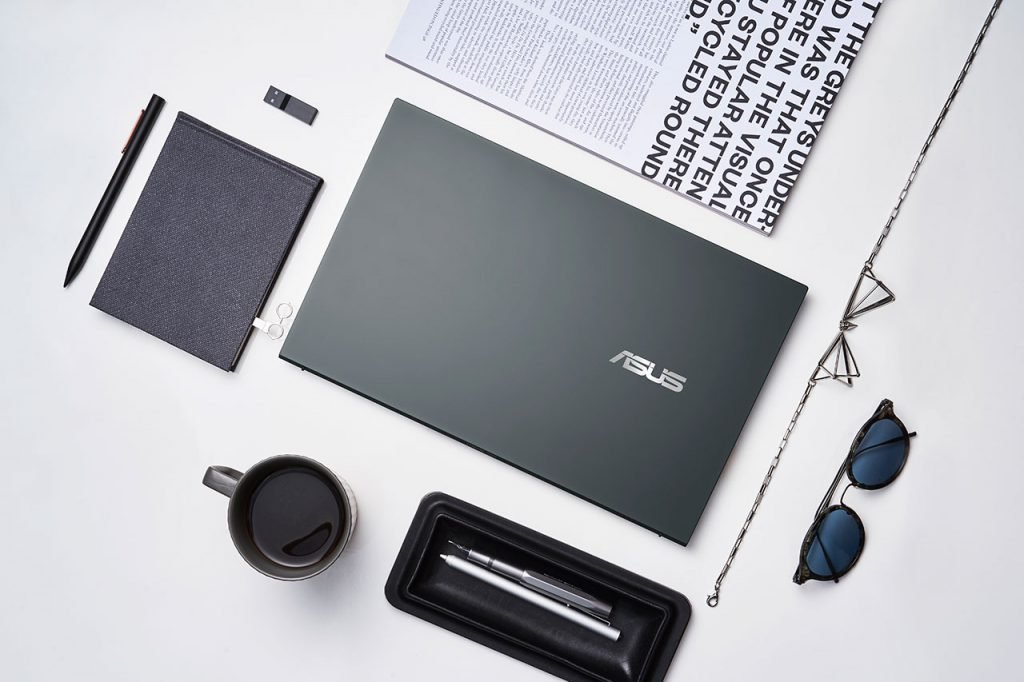 The ZenBook 14 Ultralight weighs a mere 980g and is only 14.9mm thick. It features a 4-sided NanoEdge display with a screen-to-body ratio of 92%. It supports up to 11th generation Intel Core i7 processor, Iris Xe graphics, up to 16GB Ram and a MX450 GPU.
The Ultralight's range of I/O ports include one Micro SD card slot, a 3.5mm headphone jack, one USB 3.2 Type A port, one USB Type-C PD and an IR webcam.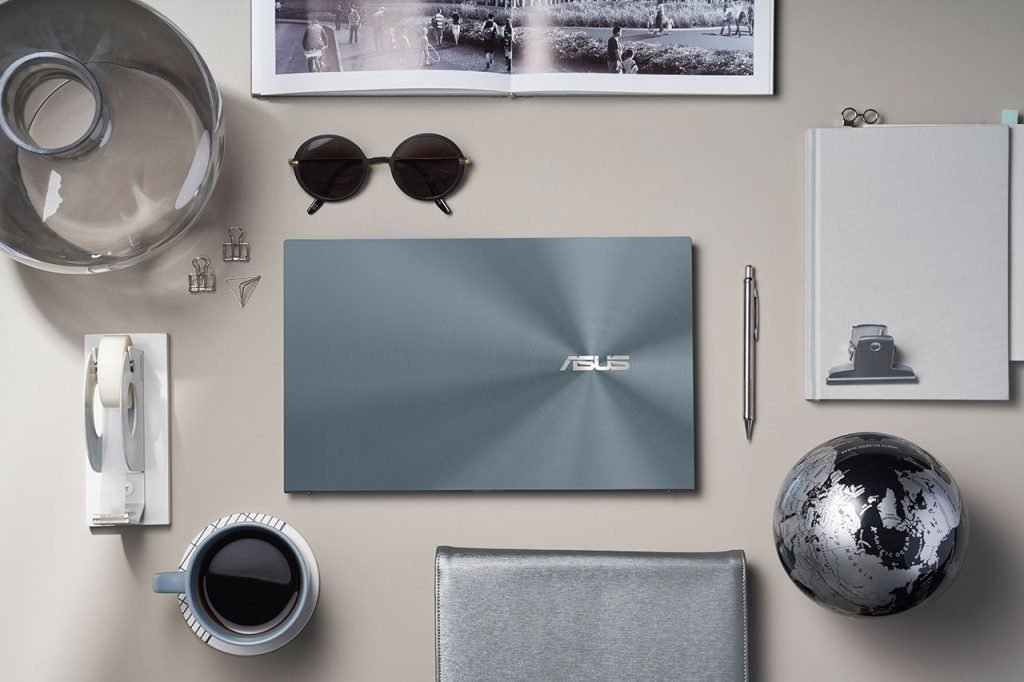 The ZenBook 14 features a 14-inch screen with a 5.6-inch ScreenPad and a 4-sided NanoEdge display with a 92% screen-to-body ratio. It weighs 1.29kg and is 16.9mm in thickness.
ZenBook Pro 15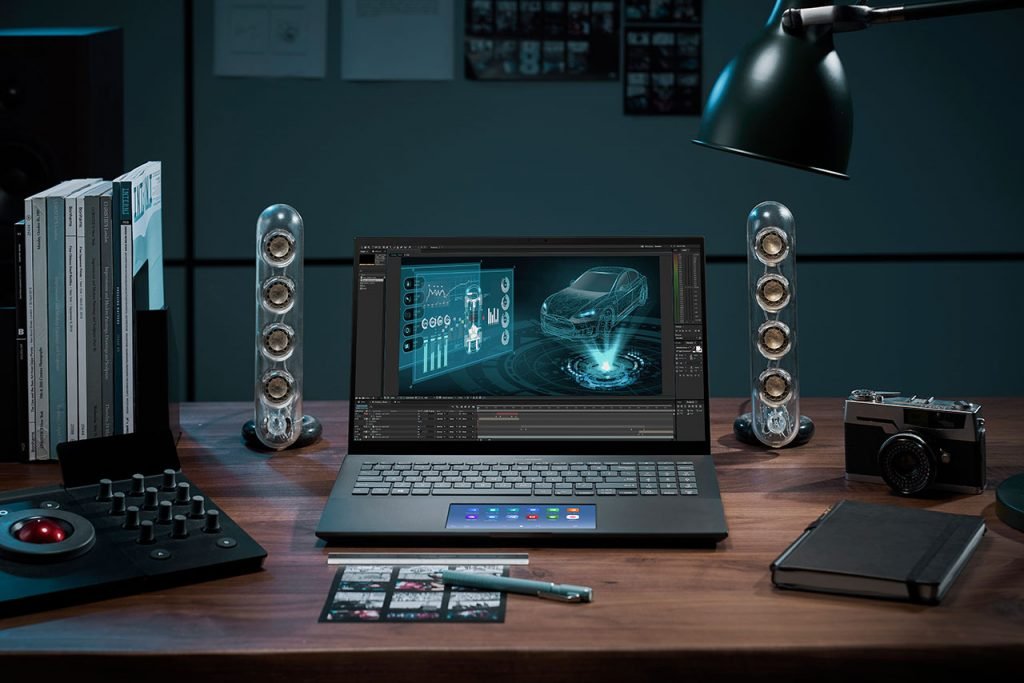 The Zenbook Pro 15 features a 15.6-inch 4K UHD OLED display with 88% screen-to-body ratio, 1,000,000:1 contrast ratio and a 5.-inch ScreenPad 2.0. It possesses a 96wh battery, 10th generation Intel i7 H-series processor, GTX 1650 Ti GPU and has a dual HDD or SDD storage.
MyASUS App
The MyASUS control app makes your experience seamless across devices and have been carefully integrated to facilitate various functions. Firstly, all the laptop models announced at the event have a keyboard shortcut to quickly and effortlessly access it.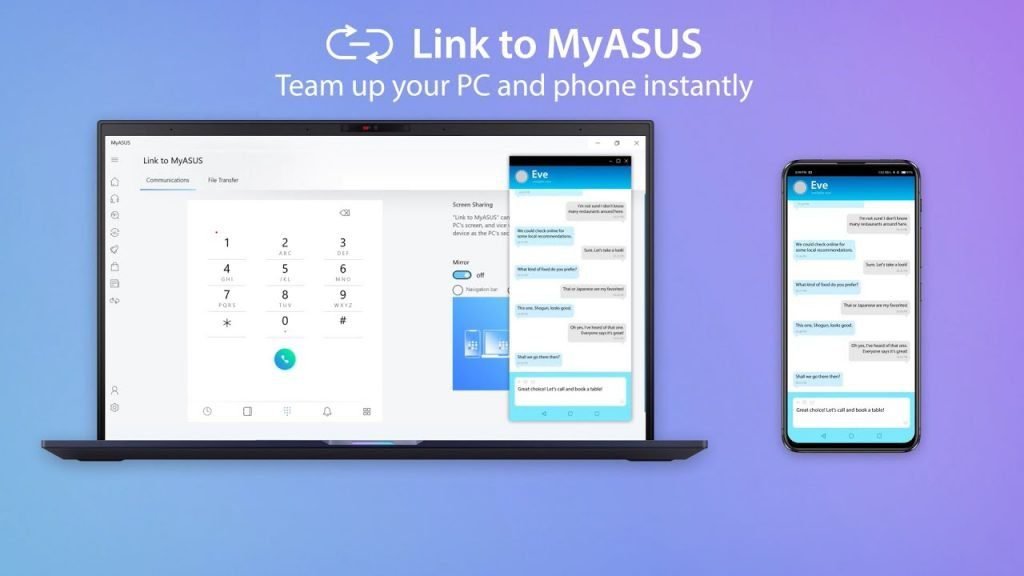 The app allows integration of your ASUS device to iOS and Android devices and it even lets you fine tune the display's built-in blue light filter. Here are the six main functions of the app:
Screen mirroring – this useful function allows your phone's display to be mirrored and controlled on your laptop.
File transfer – allows you to wireless transfer files across devices.
Remote file access – allows you to remotely access files from your smartphone to the laptop device anytime, anywhere,
Phone calls – allows you to make phone calls using your laptop.
URL transfer – allows you to share URL across devices for easy continuation. (Requires Microsoft Edge browser)
Screen extender – allows a phone or tablet to be used as the laptop's secondary wireless display.
Those were the new powerful laptops announced by ASUS at the Built For Brilliance virtual event that's especially designed to perfectly-mesh with distance working requirements and brings the power of your office machines to your homes. As usual, ASUS continues to innovate and best their own efforts this year too.
For more on ASUS & ROG, click here to read everything announced at the ROG Meta Buffs event.