The KapCo PLAY 100, tailored for enthusiast gamers seeking customization, stands as a full-sized mechanical gaming keyboard. Starting at $120, it's a premium gaming keyboard that doesn't skimp on features. Featuring an ANSI Standard Layout encompassing 108 mechanical keys, including a number pad and 4 multimedia hotkeys, this keyboard truly impresses.
With a range of mechanical switch options, from Outemu Black, Brown, Blue, and Red to Leobog Rock Lee, Leobog Graywood v2, Gateron G Pro Yellow 2.0, and Gateron G Pro Silver 2.0, the customization possibilities are expansive. Our review sample came fitted with the resilient Leobog Rock Lee switches, featuring a sharp 26g actuation force, 1.8mm actuation distance, and 3.8mm total travel. These switches boast an impressive 60 million keystroke guarantee and a swift 1,000Hz polling rate.
Connectivity options include a non-detachable USB-C cable, Wireless 2.4GHz, and Bluetooth 5.0. Crafted with a sturdy aluminum top frame and hard plastic base, the keyboard ensures durability. Additionally, the key RGB illumination and dedicated media controls enhance its overall design and functionality.
Highlights:
Highly customizable
Multiple switch options
Dedicated media controls
Aluminium construction
PBT Double-shot keycaps
Specifications
| | |
| --- | --- |
| Material | Aluminum & Plastic |
| USB Polling Rate | 1000Hz (1ms) / 125Hz (8ms) for Bluetooth 5.1 |
| Keyboard Rollover | Full Key (NKRO) with 100% Anti-Ghosting |
| Key Switches | Outemu Black Outemu Brown Outemu Blue Outemu Red Leobog Rock Lee Leobog Graywood v2 Gateron G Pro Yellow 2.0 Gateron G Pro Silver 2.0 |
| Keycaps | Durable PBT |
| Lighting | Full RGB LED 18 present + customizable + recordable backlight Modes |
| Connectivity | Bluetooth 5.1, 2.4Ghz, Type-C USB) |
| On-Board Memory | 1MB |
| Number Onboard profiles | Up to 5 |
| Weight | 0.934kg |
| Dimensions | 448mm x 153mm x 35.4mm (L*W*H) |
View full specifications here.
Packaging
The packaging comes in a branded packaging depending on the version you've chosen with photos and specifications on the sides. The box is durable and the keyboard and accessories are protected by cardboard and plastic.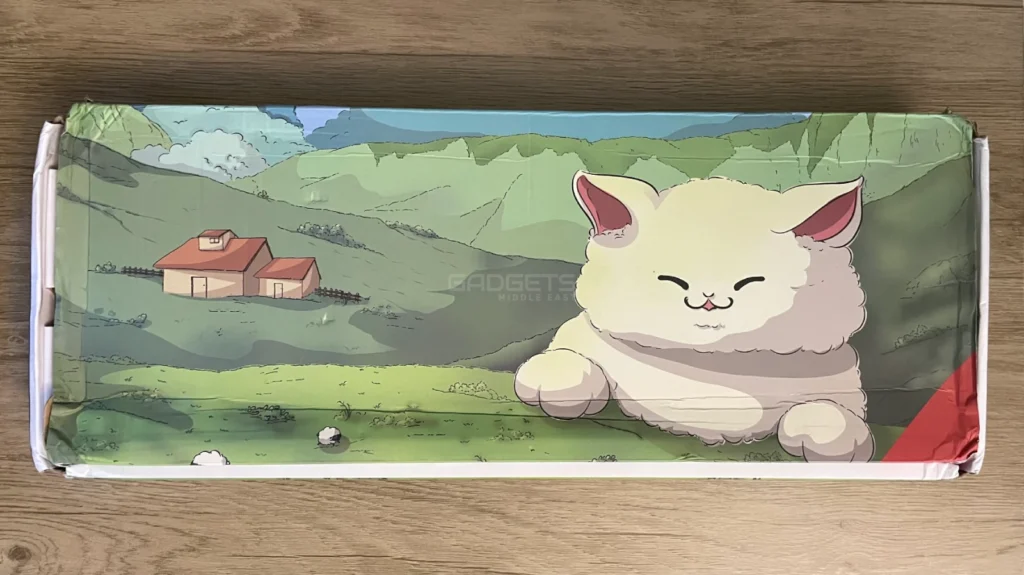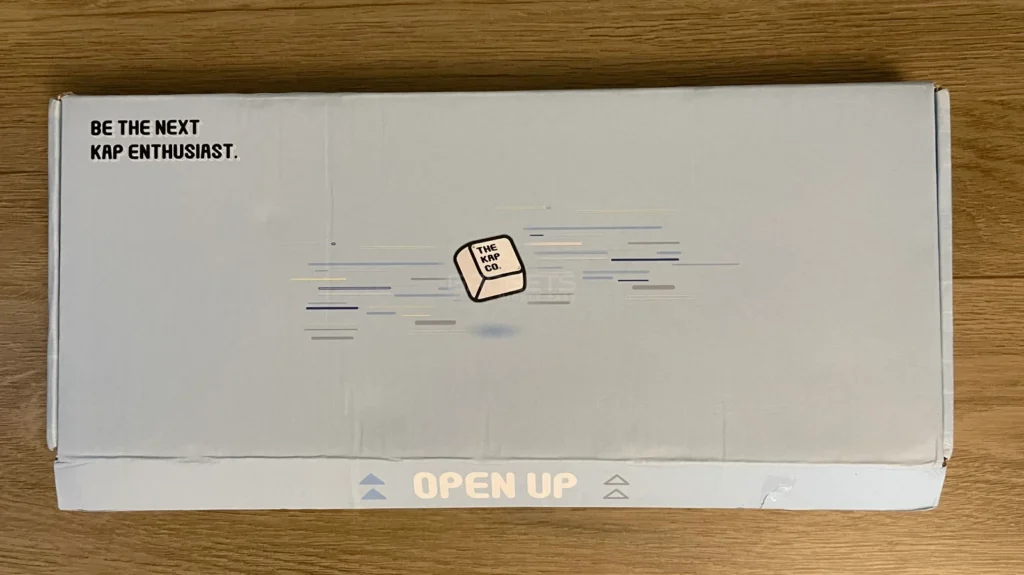 The packaging includes the below:
1x KapCo PLAY 100 Keyboard Kit (switches come separately)
1x Type-C Cable
1x 2.4Ghz Wireless Dongle
1x Keyswitch Puller
1x User Manual
Design & Performance
The PLAY 100 arrives with a choice of switches and a versatile array of connectivity options: wired, 2.4GHz wireless, and Bluetooth 5.0, allowing seamless connection to up to three devices. It's an intuitive process—simply use specific key combinations (FN + Q/W/E) to swiftly switch between profiles or modes.
To establish a connection using the 2.4GHz wireless mode, simply press FN + R to activate the 2.4g USB wireless connection mode. Then, plug the wireless USB dongle into your device. This straightforward process enables quick and hassle-free connectivity.
Measuring 441mm x 138mm x 30 mm (LxWxH) and weighing about 4kg, this keyboard features a quite hefty yet sturdy build with a sleek brushed aluminum top plate complemented by a plastic base. Its customizable frame, available in various colors, adds a personal touch. The full-sized layout integrates dedicated media buttons, ensuring convenience. N-key rollover and full anti-ghosting ensure uninterrupted typing.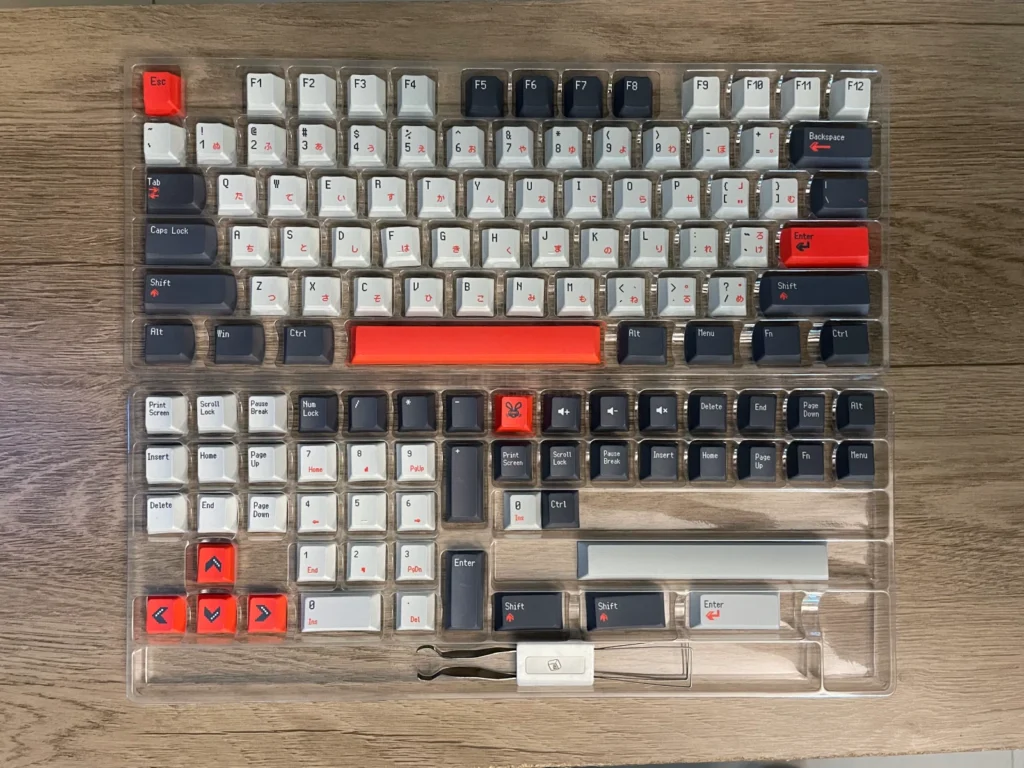 The hot-swappable 3/5-pin switches support extensive customization. Our review unit's Leobog Rock Lee switches features a short 1.8mm actuation distance and a 3.8mm total travel distance—sensitive to even light presses, offering quick responsiveness. These switches promise an impressive 60 million keystrokes. Coupled with PBT double-shot keycaps and vibrant RGB illumination with 18 layers of lighting effects, the keys are visually appealing.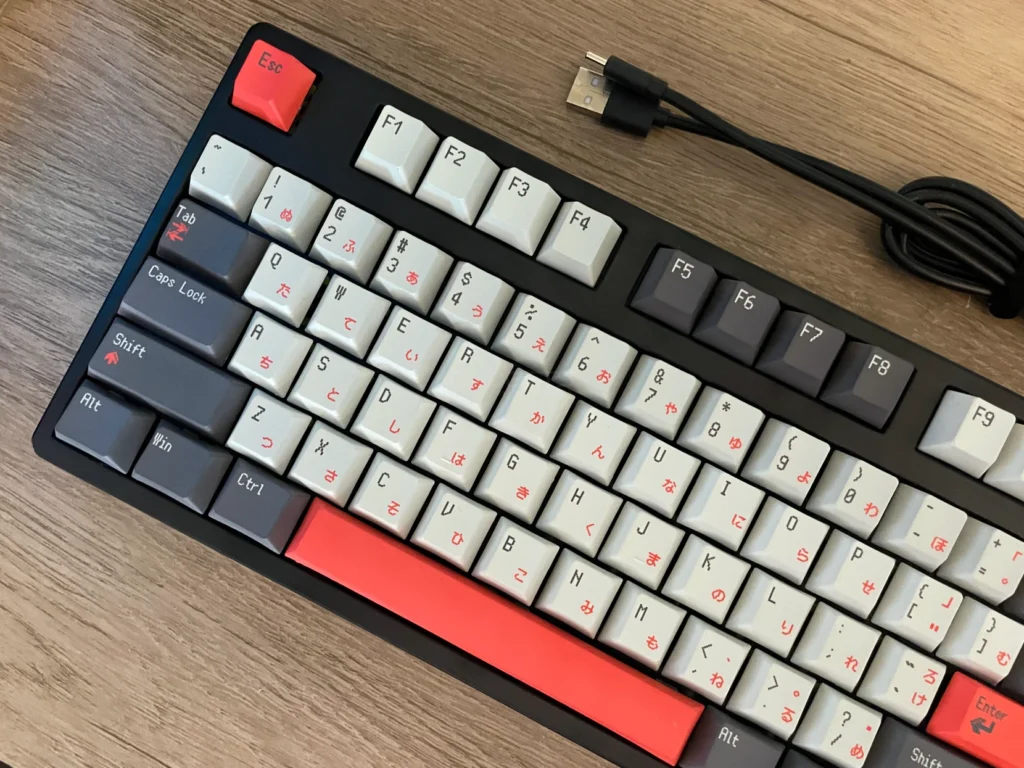 Flipping the keyboard over reveals the detachable USB-A cable. Thoughtful inclusion of height adjusters and tilts enhances typing comfort, especially for productivity tasks. Additionally, an optional magnetic wrist pad is available for purchase.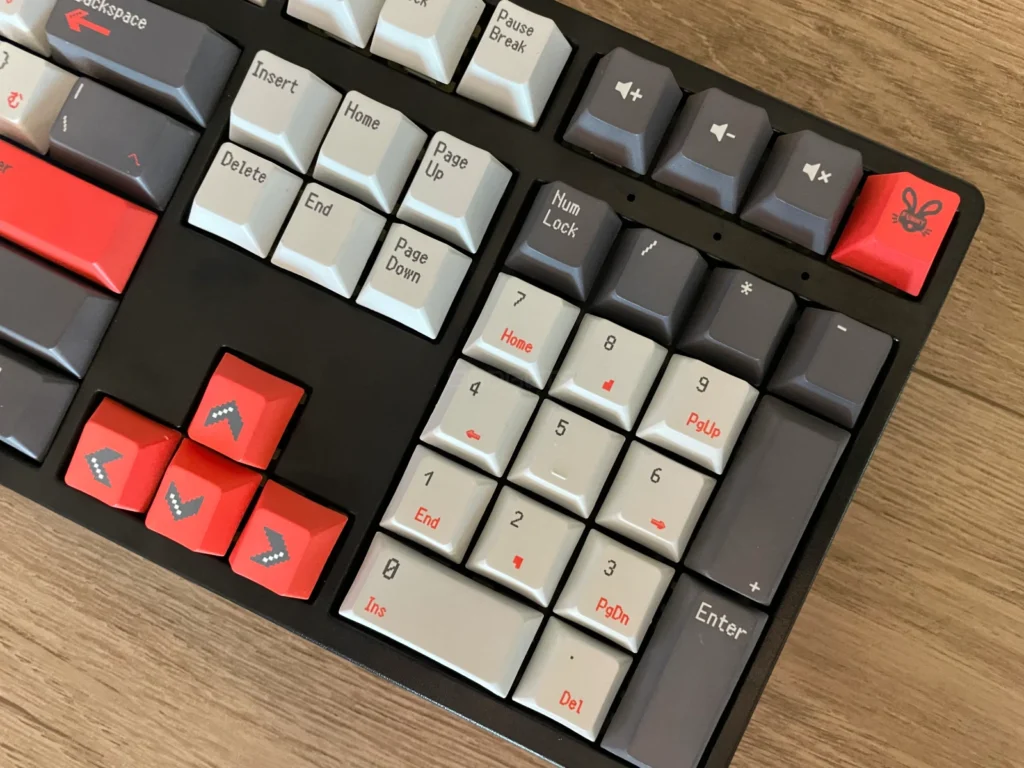 Performance-wise, the keyboard offers dampened and quieter keystrokes, courtesy of dual layers of sound-dampening foam. The keys, sturdily built and well-spaced, emit a muffled click sound, perfect for a gaming environment. The slightly curved keys facilitate precise key presses. With 1MB of onboard storage, you can store up to three profiles with custom effects. The native 1,000Hz polling rate ensures swift and accurate keypress registration, a feature we found more than satisfactory in daily usage. In our typing test, we were able to achieve a score of 77 words per minute (WPM) after a couple of attempts.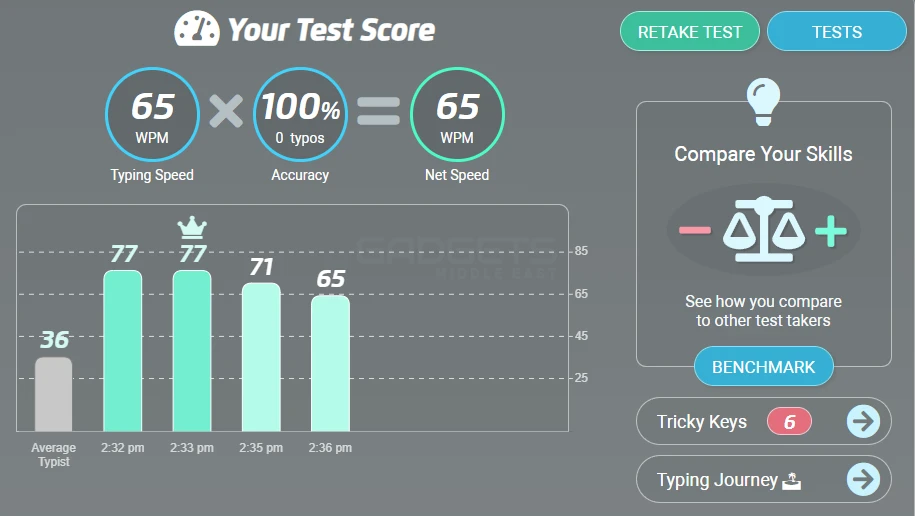 Customization
For effortless customization, the PLAY 100 offers convenient keyboard shortcuts to manage RGB lighting, record macros, and adjust profile settings.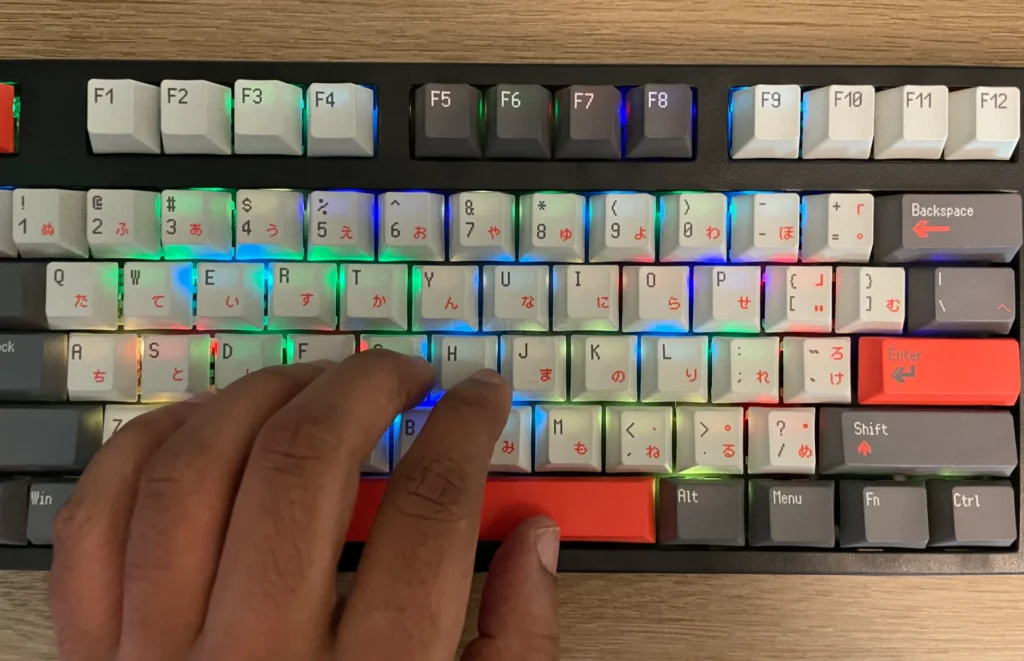 To control the RGB lighting and customize the backlit pattern:
Press FN + 1/2/3/4/5, then FN + HOME to initiate the recording of the backlit pattern.
Press FN + HOME again to save the recorded pattern.
Here are some essential shortcuts for managing RGB lighting:
FN + INS: Activates Flash Mode
FN + DEL: Changes Color
FN + Up: Increases Brightness
FN + Down: Decreases Brightness
FN + Left: Reduces Backlit Speed
FN + Right: Increases Backlit Speed
Detailed customization steps can be found in the user manual that ships with the keyboard.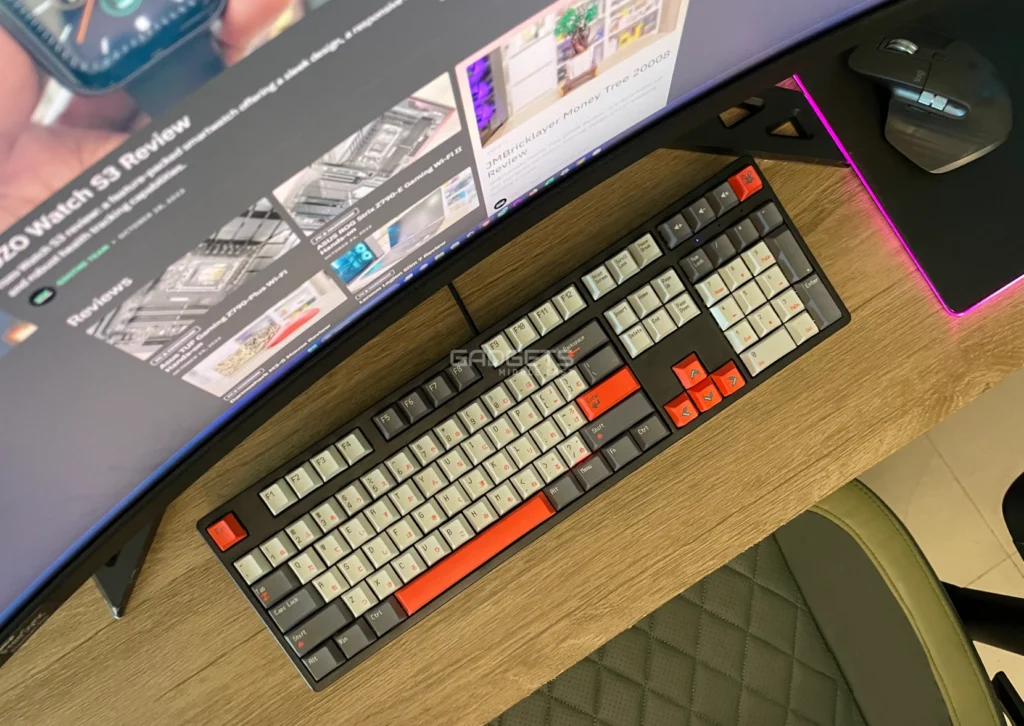 KapCo PLAY 100 Review Verdict
The KapCo PLAY 100 stands out for its impressive customizability and feature-rich design. Featuring an extensive array of compatible switches, customizable RGB lighting, and lightning-fast performance, it's a top pick for enthusiast gamers. Its sleek design, complemented by dedicated media control buttons, adds to its allure. The only drawbacks lie in the absence of dedicated software or a USB passthrough, which may be considerations for some users.