ViewSonic's Gouldian finches were a pretty recognizable symbol of excellence in the late 90s and the early 2000s, but they've been dormant since the successful emergence of smartphones and laptop computers. The market leader from our distant memory is now on the verge of a comeback, living up to the laurels from their glory days.
Today, we take a look at their impeccable ViewSonic ELITE XG270QC model that not only ticks all the boxes for a great gaming monitor in 2020, but is also the perfect choice to future-proof your gaming experience.
Specifications
| | |
| --- | --- |
| Size | 27 in |
| Sync | AMD FreeSync Premium Pro |
| Resolution | 2K QHD (2560 x 1440) |
| Panel Type | MVA |
| ELITE RGB Lighting | Yes |
| Curved Screen | Yes – 1500R |
| Max Refresh Rate | 165Hz |
| Response Type | 1ms (MPRT), 3ms (GtG) |
| HDR Content Support | VESA DisplayHDR 400 |
| Ergonomics | Tilt, Swivel, Height Adjust |
| Connectivity | USB, HDMI, DisplayPort, Audio Out |
Packaging
The monitor comes in bulky black carboard packaging with blue accents. It features a back shot of the monitor on the front with all the branding and specifications on either sides and back. The overall packaging is sturdy and goes well with the overall aesthetic of the monitor itself, but it may be difficult to carried by one person alone.
Once you open the package, you first come across the Styrofoam separator which also contains designated pockets that safely packs all the parts and accessories. Behind it is the actual screen itself.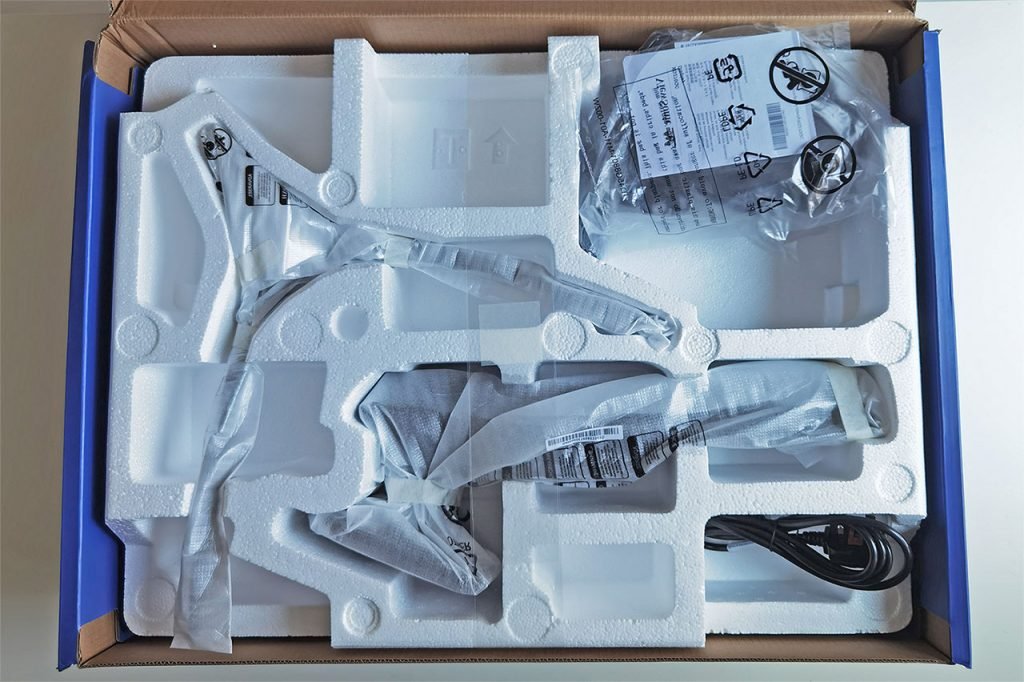 The contents of the package include:
XG270QC Display
AC/DC Power Adapter
Power Cable
USB 3.2 Cable
DisplayPort Cable
Quick Start Guide
Design & Build
The sleek design and metallic base offer solid build quality and a premium look and feel. The design looks modern without that over-the-top rugged gamer look, it's aesthetically pleasing to the eye and looks great on your work desk or gaming space.
It's pretty evident that this monitor was crafted from the feedback of gamers. Its fairly easy to set up, and the V-shaped base fosters welcome additions such as a headphone hook and a built-in dedicated mouse anchor to elevate your gaming experience.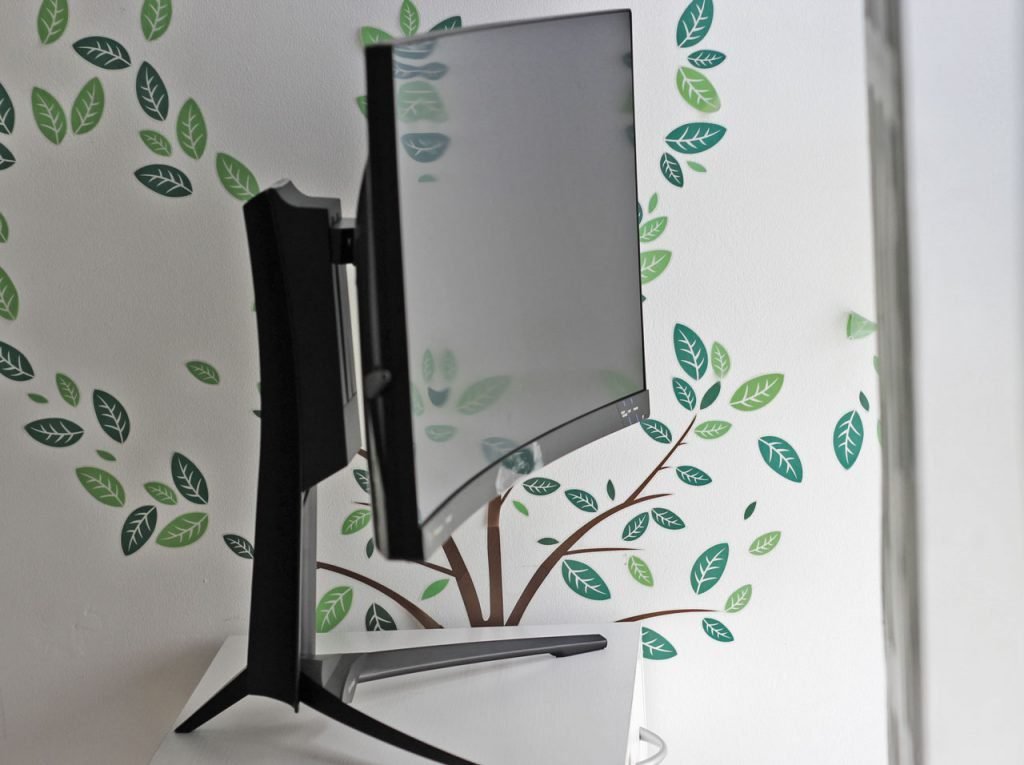 The stand provides tilt, swivel and height adjust controls. The speaker grills and connection ports are located at the back and there's a joystick between the RGB lights at the bottom to navigate the menus.
Display
The XG270QC gaming monitor features a beautifully curved screen that measures twenty-seven inches, along with a matte black finish that prevents glare and improves immersion. Speaking of the screen, the featured AMD FreeSync Premium Pro and Pure XP motion blur reduction technology spoiled us by producing some of the crispest and smoothest visuals we've ever seen. While playing fast-paced games like FPSs or racing titles, the 1ms response time made all the difference. In fact, the motion is so fluid that it initially takes some time to get used to, but once you do you'd have a hard time going back.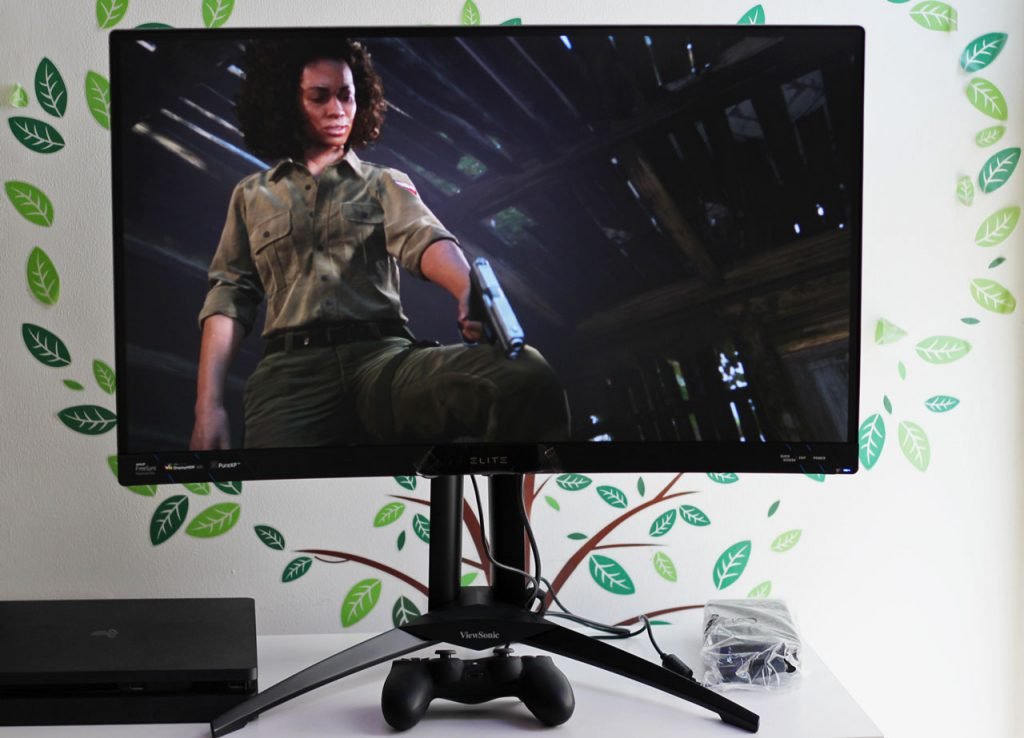 The blacks always possess good depth and the monitor delivers some truly stunning colour accuracy. The 16:9 aspect ratio is the sweet spot for monitors of this size and although the DisplayHDR 400 support may be the baseline of the technology, it mostly gets the job done well. The near-perfect experience is not without its hiccups though. For instance, the display works perfectly while you're either in a brightly-lit space or in a completely dark environment. Unfortunately, in situations where it's neither inherently dark or bright, the dynamic lighting struggles. It's not the worst problem, but something that they can definitely improve upon with future models.
There are plenty of pre-set game modes to choose from such as FPS or MOBA, and these usually produce satisfactory results for most users. For those who want to fine-tune your experience, that's possible too with a joystick below the display that facilitates easy navigation across the already user-friendly menus.
The ambient RGB lighting is located at the bottom of the display. Its minimalistic and doesn't take the focus away from what's important: the visuals. It's utilization is a matter of personal preference, but it can be controlled by the ELITE Display Controller software. We would've liked to see a button built-in to the monitor to disable it completely, but that isn't present here.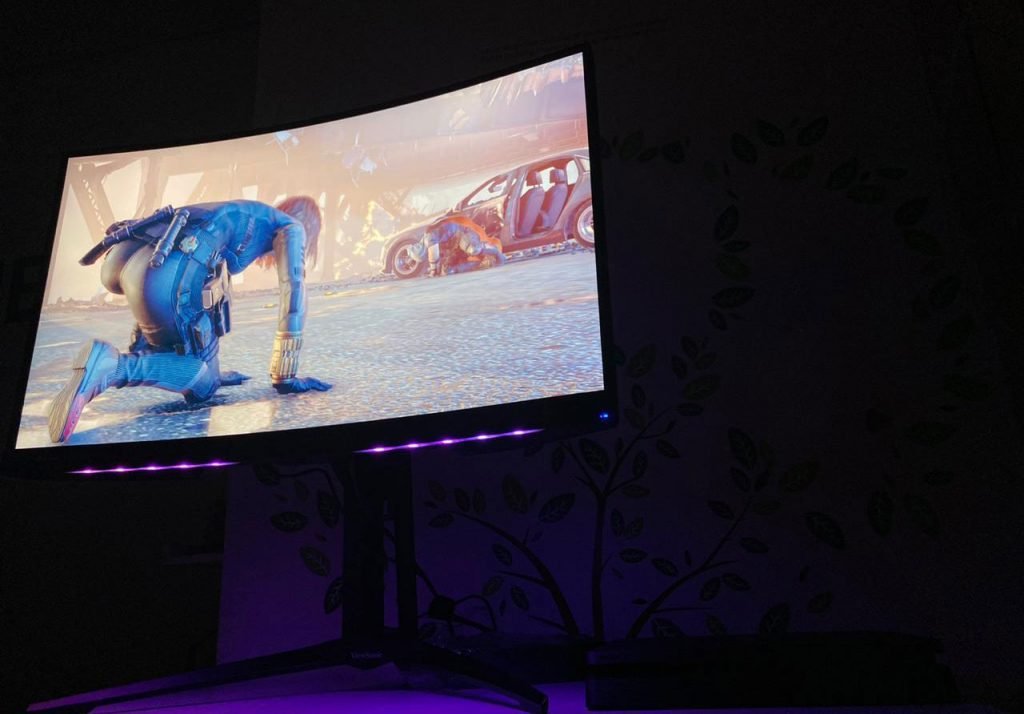 The 1440p resolution and 165Hz refresh rate are not only sufficient for today, but also mean that you're good for the next generation and won't be needing an upgrade anytime soon. It's a great choice if you're looking to future-proof your gaming setup.
Ports, I/O & Connectivity
The XG270QC offers a sufficient amount of ports including three USB 3.0 ports, two HDMI 2.0 ports, one DisplayPort 1.4 port, one USB 3.0 (Type-B) port and one USB 2.0 (Micro-USB) port. Additionally, it also includes the 3.5mm audio jack that's such an essential component and should be commonplace in more monitors, and it's quite baffling that it isn't already.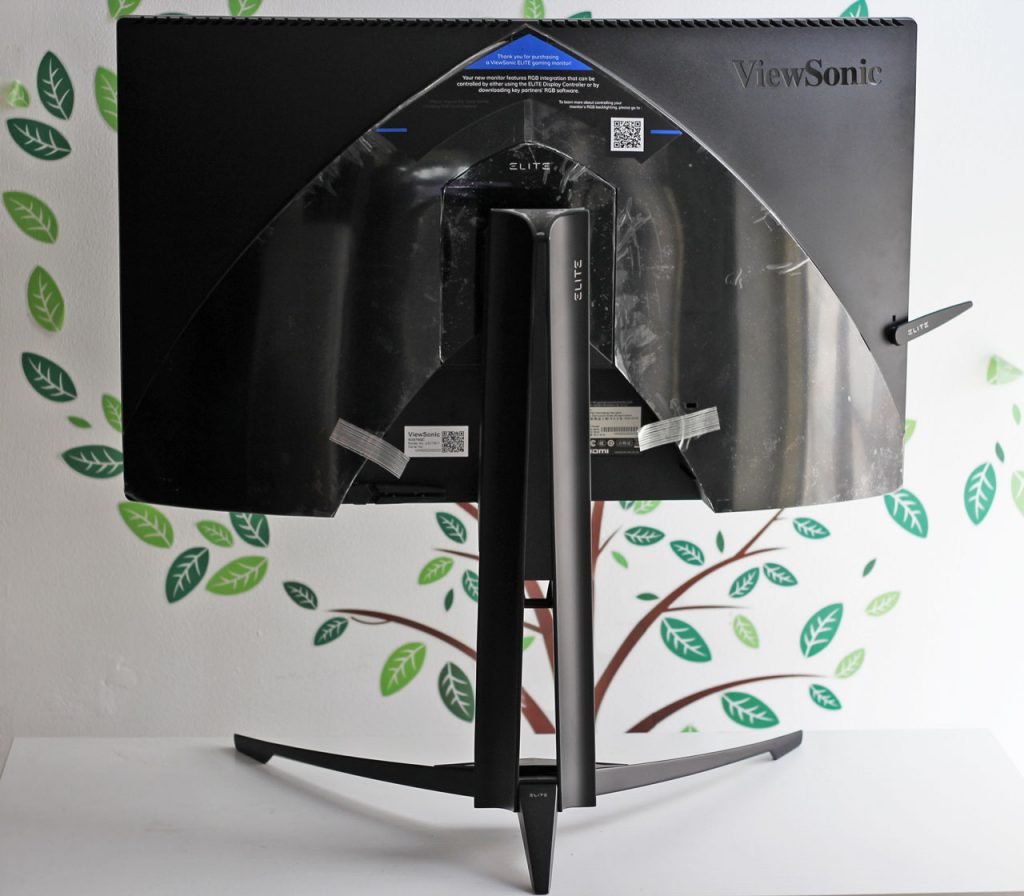 The USB-C port that's absent here would've come in handy and we hope to see them included in future models. The positioning of the ports makes it difficult to frequently swap cables but overall the monitor provides excellent access to connectivity.
Audio
Usually, we don't have high hopes for the built-in speakers that come with gaming monitors but we were pleasantly surprised by this one. The dual 3-Watt speakers actually produce pretty good audio.
They get sufficiently loud at just seventy-five percentage of the maximum volume and provide quite an immersive audio experience that doesn't just fill the room. Even if you prefer using your gaming headsets while playing, these speakers are just perfect while streaming content on Netflix or YouTube without having the need to purchase external speakers.
Verdict
The ViewSonic ELITE XG270QC ticks all the boxes for what one looks for in a gaming monitor in 2020 and is offered at a competitive price. It's a 1440p QHD gaming monitor with 1ms response rate and 165Hz refresh rate, while also featuring AMD FreeSync Premium Pro and PureXP motion blur reduction technology that make it a compelling choice.
For more on gaming monitors, check out other monitor reviews by clicking here.