The EZVIZ C6 2K+ smart home camera is an updated version of the C6W we reviewed earlier. Apart from the dual-band Wi-Fi support and a new color scheme, the C6 2K+ is very similar to its predecessor. It features the same 4MP 2K resolution camera, motion tracking in 8x zoom, infrared night vision and support for local storage via microSD card.
The C6 2K+ has all the features of a high-end smart home security camera with a number of advantages.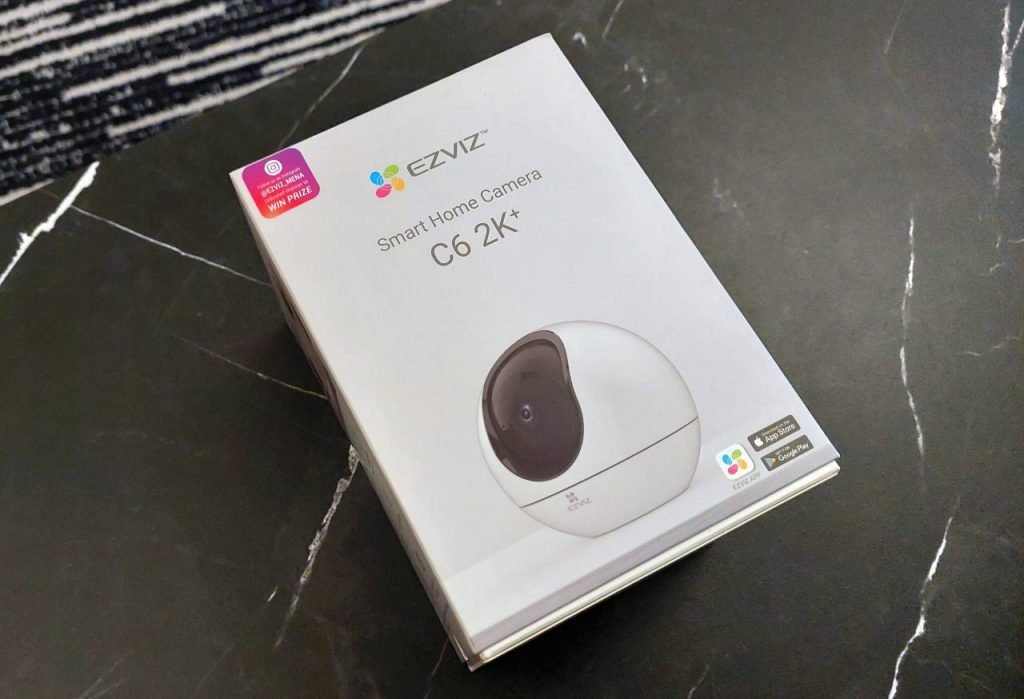 Highlights
2K Resolution
Panoramic View
Color Vision with Starlight Lens
AI-Powered Human & Pet Detection
Voice Activity Detection
Waving-Hand Recognition & Control
Auto-Zoom Tracking
Two-Way Calling
Supports 2.4 / 5 GHz Dual-Band Wi-Fi
Privacy Shutter
Supports MicroSD Card & EZVIZ Cloud Storage
Packaging
TP-Link EZVIZ C6 2K+ comes in a branded cardboard box. Inside, all the parts are well protected by compartments.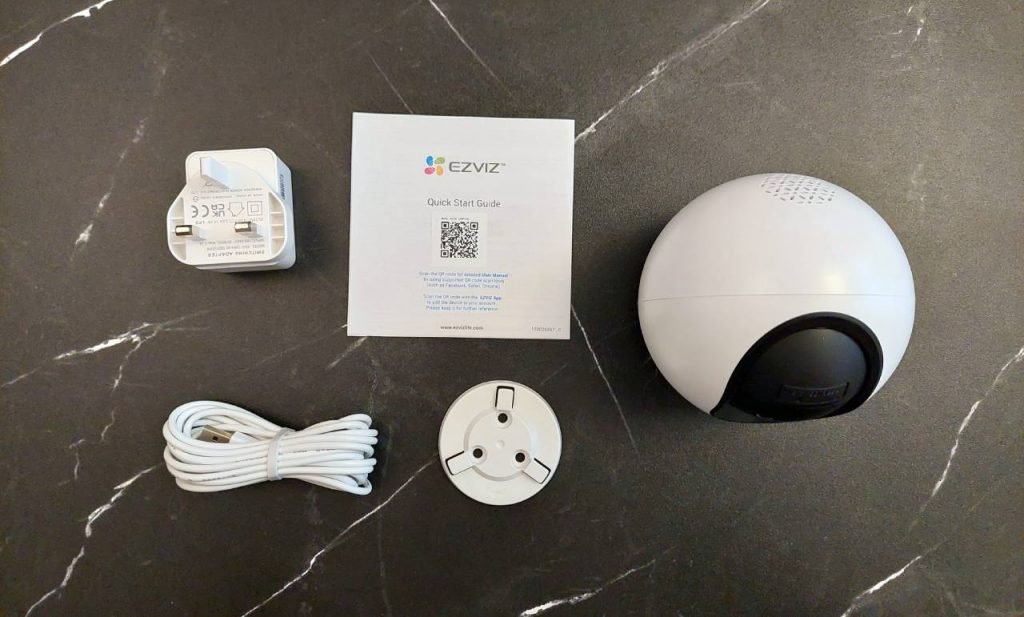 The packaging includes:
EZVIZ C6 2K+ Camera
Base
Power Cable
Power Adapter
Drill Template
Screw Kit
Quick Start Guide
Regulatory Information
Design & Installation
The EZVIZ C6 2K+comes in a white. high-quality plastic dome case.
The top half houses the microSD port, lens, infrared sensors and the two-way speaker mic system. At the base are ports for the RJ45 ethernet port and USB. There is also a reset button on the side. There is no ethernet cable included and needs to be purchased additionally if you plan to connect it this way.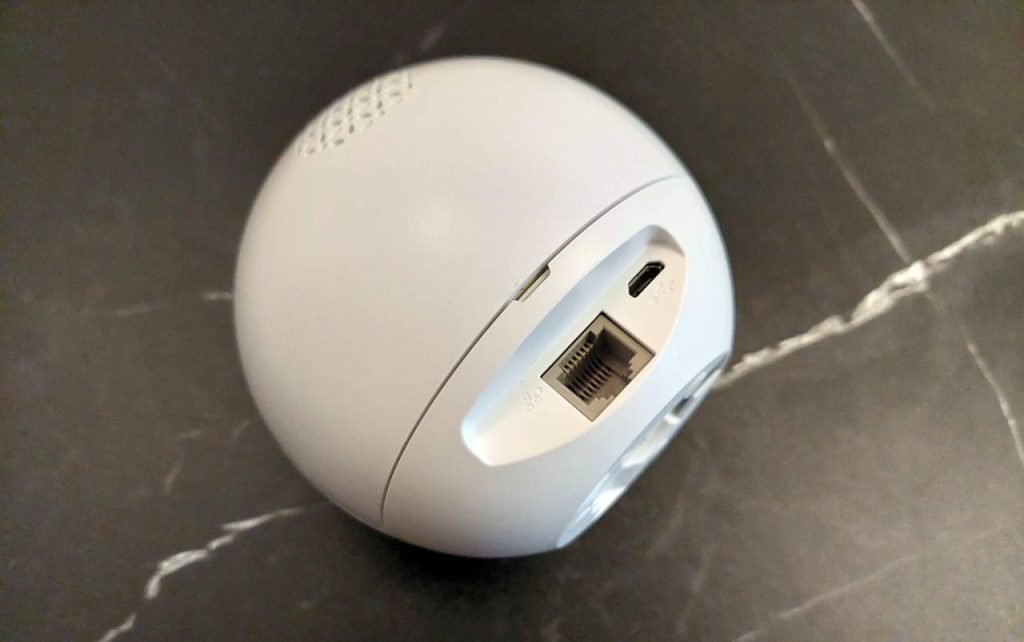 Overall, the C6 2K+is compact, light and well designed. The camera is meant to be mounted on a ceiling but also works on a hard surface. If you plan to mount this to the ceiling, there is a drill template included.
The next step is to download the EZVIZ app which can be found on both App Store and Play Store. For quick access, there is also a QR code on the box and on the installation guide.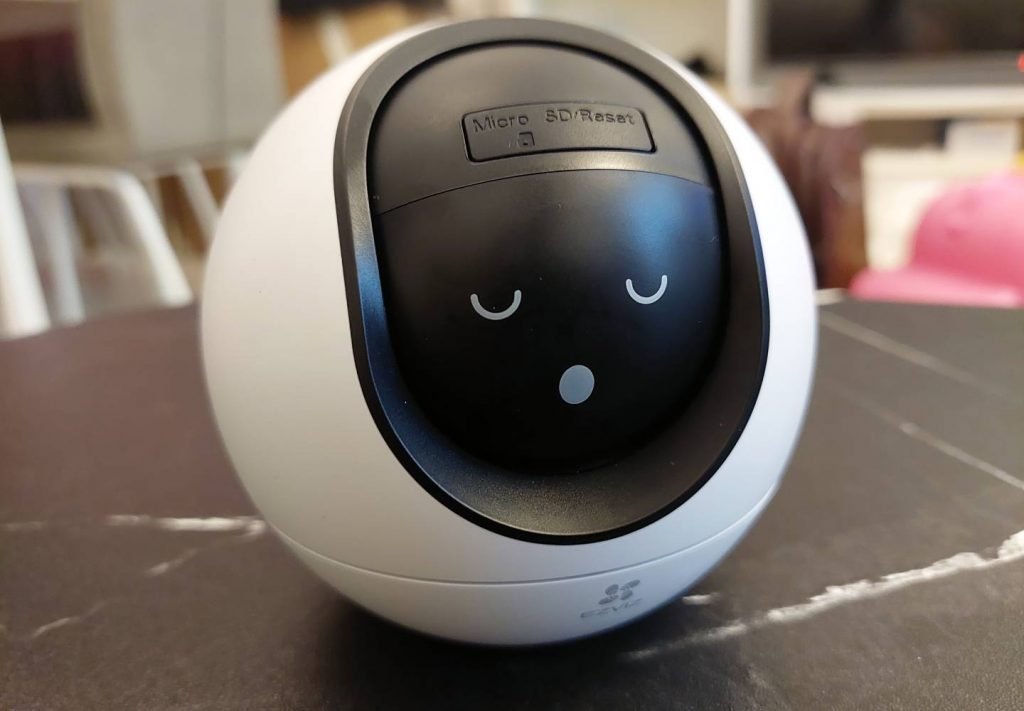 Once the app is installed, follow all of the instructions to add devices either via Wi-fi or ethernet. For this review we setup the device using Wi-Fi. Setup and installation are fairly simple and takes about 5 minutes.
At this stage you can now turn on the EZVIZ C6 2K+camera. You can now monitor video footage via the EZVIZ app by clicking on the device, receive motion detection alters, speak/hear through the camera speakers, view live with zoom or record and playback. The voice quality through the real-time two-way audio system is loud enough even if mounted high.
From the app, photos and videos can also be saved to the phone camera roll.
Performance
The camera's 353-degree field-of-view ensures a full coverage of the interior. It also uses sensor-based WDR technology to eliminate overexposure or underexposure in high-contrast scenes, offering evenly-bright scenes during any time of the day.
The 1/2.7″ sensor records video in 2560 × 1440 resolution at 25 frames per second. The focal length is 4 mm and night vision is provided by IR to render sharp night time imaging up to 10 meters away. It can also automatically switch between day and night vision.
The video offers good details even in 8x digital zoom in conditions. During daytime, the image is decent and you can see the fine details. During night, the camera automatically switches to IR, resulting in a black and white footage. Video quality for both day and night vision are sharp and clear.
The C6 2K+ also features an auto-zoom motion tracking function. When enabled, the camera automatically zooms in up to 4x times to track a moving object for live monitoring. The app also offers the option to track motion that is specifically human. In our experience, it worked very well and the alters were instant. There is a built-in system will trigger a sound alarm when motion is detected.
The recorded video is compressed using H.265 video compression technology, achieving better video quality with only half the bandwidth and half the storage space of H.264 video compression standard.
Apart from local microSD storage, the C6 2K+also supports storing recordings on the cloud. EZVIZ makes sure all user data is strictly encrypted using AES 128-bit encryption and TLS encryption protocol. However, they need to be purchased on a monthly or annual basis.
Users can also turn on the privacy mode (shutter mode) from the EZVIZ App to flip off the lens whenever they need.
Verdict
If you're looking to improve your home's security, EZVIZ C6 2K+is well-made product. They are offer a number of features, especially the motorized pan/tilt feature, 2K resolution, motion tracking in 4x zoom, night vision and 360° panoramic view. If you are looking for cloud storage, plans start at $5.99 per month ($59.99 annually) depending on the region. This can eventually end up costing more than the camera itself.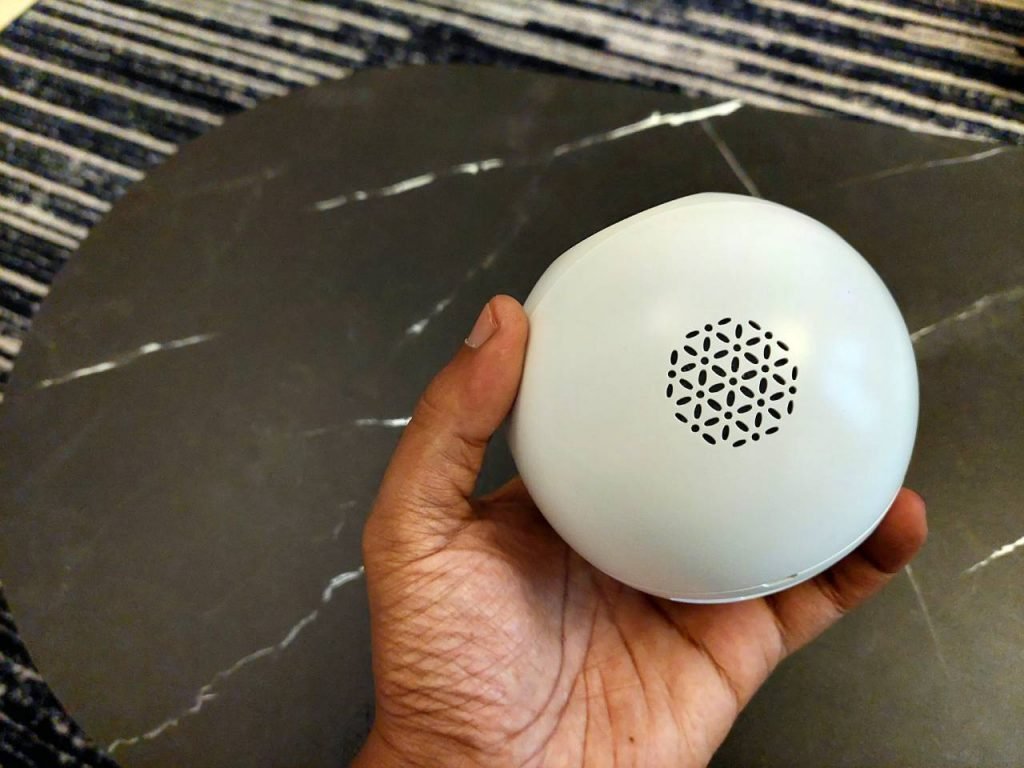 With that said, the camera's value proposition remains tricky as it is nearly identical to its cheaper predecessor save for the upgraded 5Ghz Wi-fi and color scheme.
Another downside is that the camera does not have its own built-in battery. In the event of a power failure, the device will not function. But this can be solved by using a backup power source.