Huawei recently announced the WATCH GT Runner in the UAE, its first professional running watch built for sports and it is not only the wearer's smart assistant, but also your personal training coach.
Through recording environmental and health data, Huawei's newest sports watch can formulate scientific and effective training plan to provide you with comprehensive and professional fitness experience. The new sports watch that comes loaded with real-time heart rate monitoring, accurate track positioning, scientific running program and an AI Running Coach feature. In addition to its lightweight and comfortable design, it also boasts an astonishing 2-week battery life, all-day health management, convenient life assistant features, and broad compatibility with accessories and third-party apps.
Moreover, the WATCH GT Runner is compatible with Huawei devices as well as other Android and iOS devices, and that is definitely a bonus if you are using devices from other brands.
Built for Sports
The HUAWEI WATCH GT Runner features the whole new HUAWEI TruSeen 5.0+ heart rate monitoring technology, which adopts eight photodiodes in a circular layout, two sets of light sources 8-in-1 LED lens light-emitting chip, multi-channel for receiving light signal and curved design to realise better light penetration, lower power consumption and more comfortable wearing experience.
The Dual-Band Five-System GNSS positioning also provides users with more accurate geographic location positioning. The signals of L1 and L5 carriers are received at the same time, and the difference in ionospheric delay between the two frequencies can be used to eliminate the influence of the ionosphere on the electromagnetic wave delay.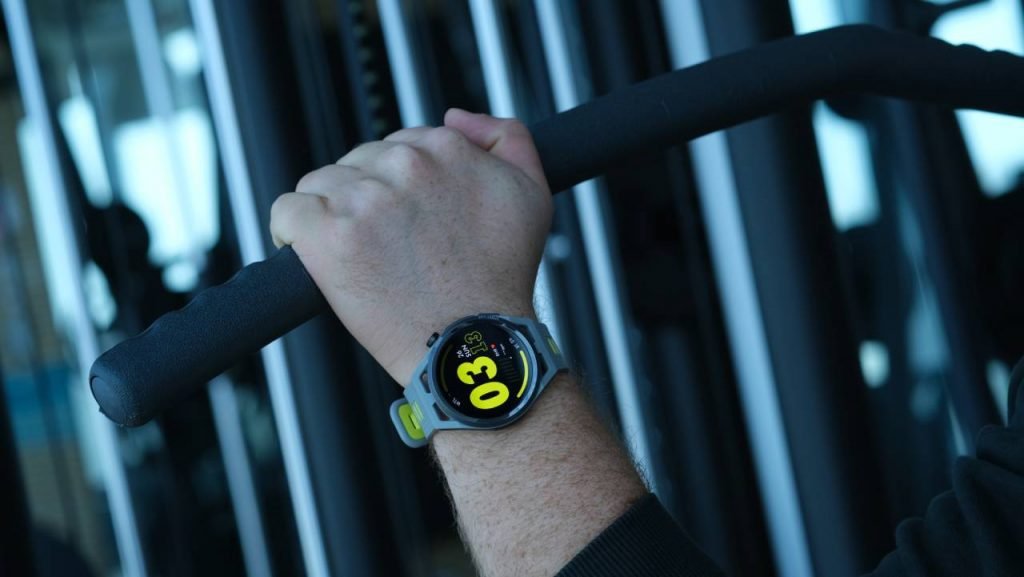 It is the first sports watch with a suspended antenna design, which can greatly reduce interference factors such as metal and make the antenna signal more accurate and reliable.
Additionally, made with sports-friendly material the WATCH GT Runner sits tightly and comfortably on the wrist. The sports watch adopts a lightweight and high-strength composite fibre watchcase, which enhances durability. Together with a ceramic ultra-light bezel and aerospace-grade titanium-alloy metal watch crown, the weight of the entire watch body is as light as 38.5g, providing a comfortable wearing experience to runners. The WATCH GT Runner also adopts an antibacterial silicone watch strap, so you don't need to worry about sweat and dirt contacting the strap during training which can affect health, as well as comfort.
The Running Ability Index and AI Running Coach allows you to accurately evaluate your performance and improve it through personalised training programmes, achieving your goal efficiently and effectively.
Ultra-long battery life
The HUAWEI WATCH GT Runner supports up to 14-day battery life in smart mode under typical usage scenario and offers 7-day of long battery life in heavy usage scenario.
The longer battery life ensures you can wear it all day and use it continuously, even during sleep. Whether you are wearing it for workouts, meetings, or sleeping, you can always stay connected and keep track of your health and fitness.
All-day Health Management
The watch provides continuous, real-time, and accurate SpO2 (Blood Oxygen Saturation), sleep and stress monitoring features for a comprehensive health management.
The GT Runner sports the TruSleep 2.0 sleep monitoring technology, which can perform sleep stage monitoring, real-time heart rate monitoring, sleep breathing monitoring, and provide you with assessment of sleep quality without disturbing your sleep. The HUAWEI WATCH GT Runner is also a stress management assistant. It also monitors your stress 24/7 and it will even notify you if your stress levels are high and even help you out with breathing guidance to help relieve some of the stress off you.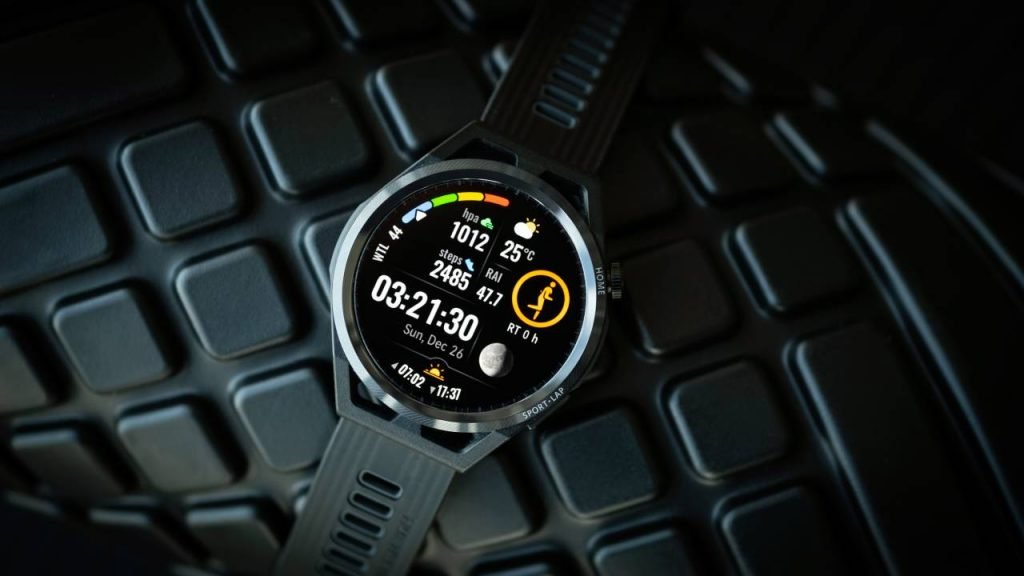 The new Healthy Living Shamrock has added many small features to better-fit users' daily health needs. Through personalised settings, users can receive regular reminders like Health challenges, daily water intake, daily mindfulness, early sleep reminder, exercise volume, and stay positive are all small things related to your health.
Smart life starts form your wrist
The device supports Bluetooth calls, allowing you to make and receive calls via Bluetooth connection right form your wrist. It comes with a large storage space which can store up to 500 songs, so that more of your favourite songs can be saved and listened to during workouts. In addition, you can receive, read and reply to SMS messages right form your wrist thanks to convenient message notifications.
Price and availability in the UAE
The new HUAWEI WATCH GT Runner in Black and Grey Soft Silicone Strap variants will be available in the UAE from 14th January starting at a price of AED 1,299, with gifts worth AED 598 including: HUAWEI Smart Scale 3 and HUAWEI FreeLace. The offer can be purchased from Huawei's official e-store, Huawei Experience stores and across select retailers.