Huawei today announced the UAE launch of Huawei and Devialet co-engineered smart speaker — the HUAWEI Sound X — a device that is set to revolutionize high-end acoustic technology with sonorous audio that immerses listeners into a deeper and more vibrant experience.
Music lovers and audiophiles across the emirates will enjoy how the HUAWEI Sound X marries first-rate aesthetics with exquisite craftsmanship. In fact, it has already been recognized by the 2020 German iF Design Award committee for its stunning appearance. The Sound X has also been designed to facilitate seamless interaction with the smart devices in the listener's vicinity. By gently tapping your phone against the Sound X the device transmits audio to the speaker and taking the listener into a new layer of emotional immersion for the music they love.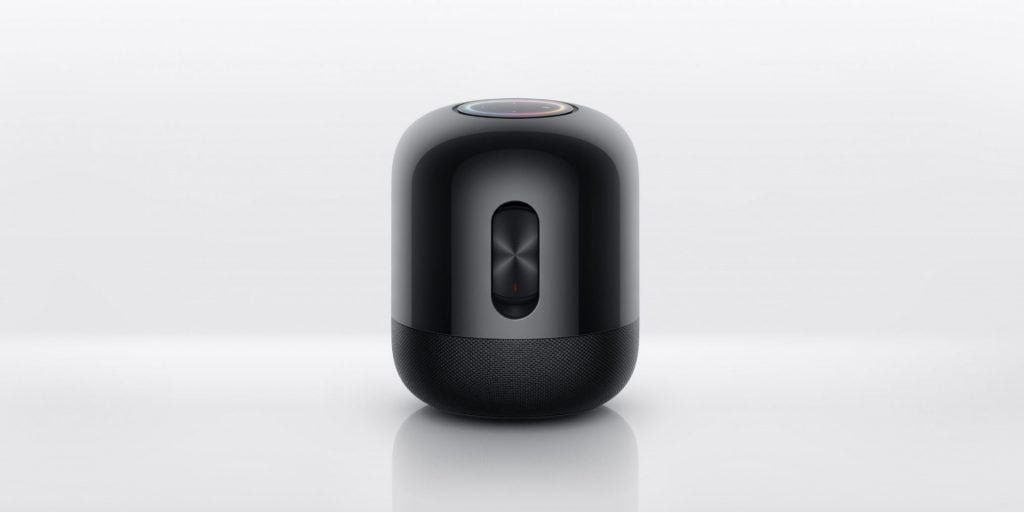 The lossless, low-latency audio can be further bolstered by a proprietary EMUI 10.1 multi-device control Centre. The HUAWEI Sound X forms part of Huawei's Seamless AI Life concept that gives users an interconnected eco-system of products and services that provide users with greater freedom in how they use their devices.
A Disruptive Joint Huawei-Devialet Effort
Huawei has worked closely with global audio brand Devialet that is world renowned for its premium High-Fidelity products. The company has garnered 76 awards and 160 technology patents. Its commitment to developing and pushing the boundaries of audio technology has cemented its position as a leader in acoustics, with inventive products that boast thunderous power and unparalleled performance within a limited-sized body. This is all done while suppressing background noise to a remarkable degree. Even at maximum volumes these devices provide distortion-free sound and low-pitched vibrations that can literally be felt in the listener's bones.

Devialet's Dual Subwoofers: More Bass, More Sound
Traditionally wireless home speaker brands have tried to maintain bass performance by making their products large and unwieldy. The HUAWEI Sound X takes a different approach by providing an elegant solution to this dilemma. The speaker integrates 3.5-inch dual subwoofers that deliver 60W of booming bass. This is done compact and portable form ideal for every day, all-purpose use. The innovative, visible bass unit creates a lasting visual impression to pair with the resonance of the audio.
Push-Push Acoustic Design:
The HUAWEI Sound X comes equipped with Devialet's patented signal-processing SAM (Speaker Active Matching) technology, and iconic Push-Push symmetrical structure. This allows the HUAWEI Sound X to faithfully rendering music with an audiophile's attention to detail, all within a stylish, impact-resistant form.
SAM introduces an efficient compensation algorithm that can adapt the output signal to match the specific characteristics of the speaker, and thereby minimize sound distortion. That makes listening on the Sound X a totally immersive experience that transports the listener into  the scene that the music evokes in the mind's eye. The Push-Push structure places the two high-power speakers symmetrically, so that their back wave vibrations cancel each other out. This means, even when the walls are shaking from the thundering bass tones, the HUAWEI Sound X body remains steady.
High Fidelity Audio All Around You
HUAWEI Sound X provides total immersion, transporting you to the scene that the music evokes in your mind's eye. Its high-fidelity low-frequency sound produced is characterized by deeper and fuller bass tones. This technology interacts with a 360° lush high-fidelity sound field, within which you can experience the full range of stereo sound effects at any location in the room, not just in the middle.
HUAWEI Sound X is fitted with six powerful full-frequency tweeters that are evenly distributed in a ring. With Huawei's proprietary sound effect algorithm, high frequency extends from 40Hz to 40000 Hz, which allows details that would otherwise be inaccessible to human ears to be heard. As a result, it produces sound tailored to the environment with speakers that produce a 5.1 immersive stereo effect.
The HUAWEI Sound X can also play audio via Wi-Fi, a process that leads to much less data compression, and fewer lag or latency issues than Bluetooth transmission. That is built on HUAWEI's self-developed technology – EMUI 10.1 Multi-Device Control Center that can transmit high-quality audio whether online or local from HUAWEI Sound X speaker to HUAWEI Smartphone.
Huawei Share
Huawei has increasingly been focused on enabling its various products to be interconnected as part of the HUAWEI Seamless AI Life concept. Therefore it is not surprise that audio sharing from a smartphone to HUAWEI Sound X is easy and simple thanks to Huawei Share. To pair a Huawei smartphone with the  HUAWEI Sound X simply tap the handset against the HUAWEI Sound X to initiate seamless audio playback and audio immersion.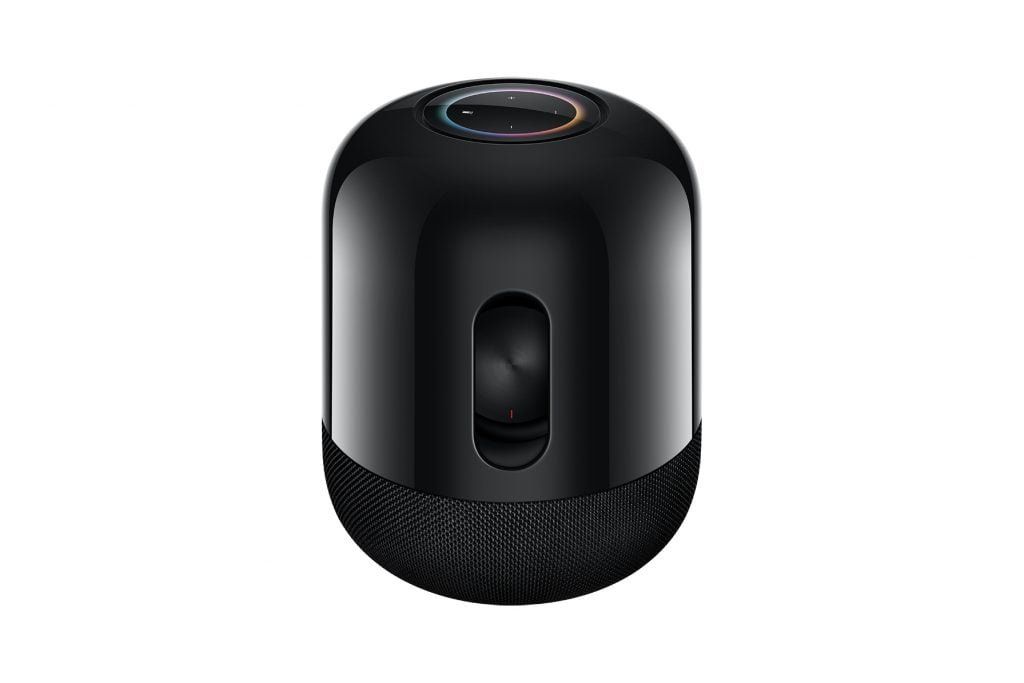 If the user receives a phone call, the HUAWEI Sound X will pause the music being played to allow users to answer calls on their smartphone ensuring that their conversations remain private. When the call ends, the music will resume automatically. Alternatively, on their phone, they can also choose to answer via Bluetooth speaker. In case users need to pause audio playback, all they have to do is cover the top of HUWAEI Sound X with their hand. When they are ready to resume listening, a simple tap on HUAWEI Sound X will play audio once again.
To get the most out of the HUAWEI Sound X, Huawei smartphone users can listen to thousands of tracks form local and global artists on the HUAWEI Music app. The library of music is being constantly improved and increased so there is something to match everyone's taste.
Huawei is currently offering HUAWEI Sound X users in the UAE a special offer on HUAWEI Music. Users will be able to enjoy 3 months of exclusive free VIP access for HUAWEI Sound X, with high audio quality music above 320Kbps while also streaming millions of Arabic and International tracks for free and without ads!
Pricing and availability:
The HUAWEI Sound X is available in Black on 25th June for 1,299AED on Huawei e-shop, experience stores and across select retailer in the UAE. Huawei is offering complimentary HUAWEI Music 3 months VIP subscription on purchase.