Huawei has today unveiled its innovative new range of super devices including the Huawei Watch 3 & 3 Pro, the new 12.6-inch Huawei MatePad Pro, Huawei FreeBuds 4, Huawei MateView and Huawei MateView GT, in the UAE.   
Huawei's Super Device experience provides the solution by enabling different devices to seamlessly connect and collaborate in a convenient and secure manner. Distributed technology is used to allow all types of different devices to connect under one system. This means previously independent products now form part of a cohesive and holistic "Super Device". This integrates all hardware and resources and thereby effortlessly leverages the capabilities of its component devices based on a user's needs.
A new "Smart Office" experience brings a productivity hub that breaks through boundaries for maximum creativity and efficiency. Super device connectivity with and without wires, along with Huawei MateView, Huawei MatePad Pro and Huawei MateBook exemplifies full integration suitable for our busy lifestyles.
Supported by the distributed data management and task scheduling capabilities of HarmonyOS, the tablet, laptop and smart monitor can work together seamlessly to double our productivity and creativity in different scenarios, whether you are in the office or working from home. This is done by Huawei MatePad Pro and MateView's wireless projection capability along with Mouse and keyboard control. The advantage of the new "Smart Office" experience is the easy swapping of wireless and wired connections sharing the screen, cross-device file dragging and dropping, delivering a more efficient and collaborative multi-device experience. This allows a easy switch between work mode, and personal mode.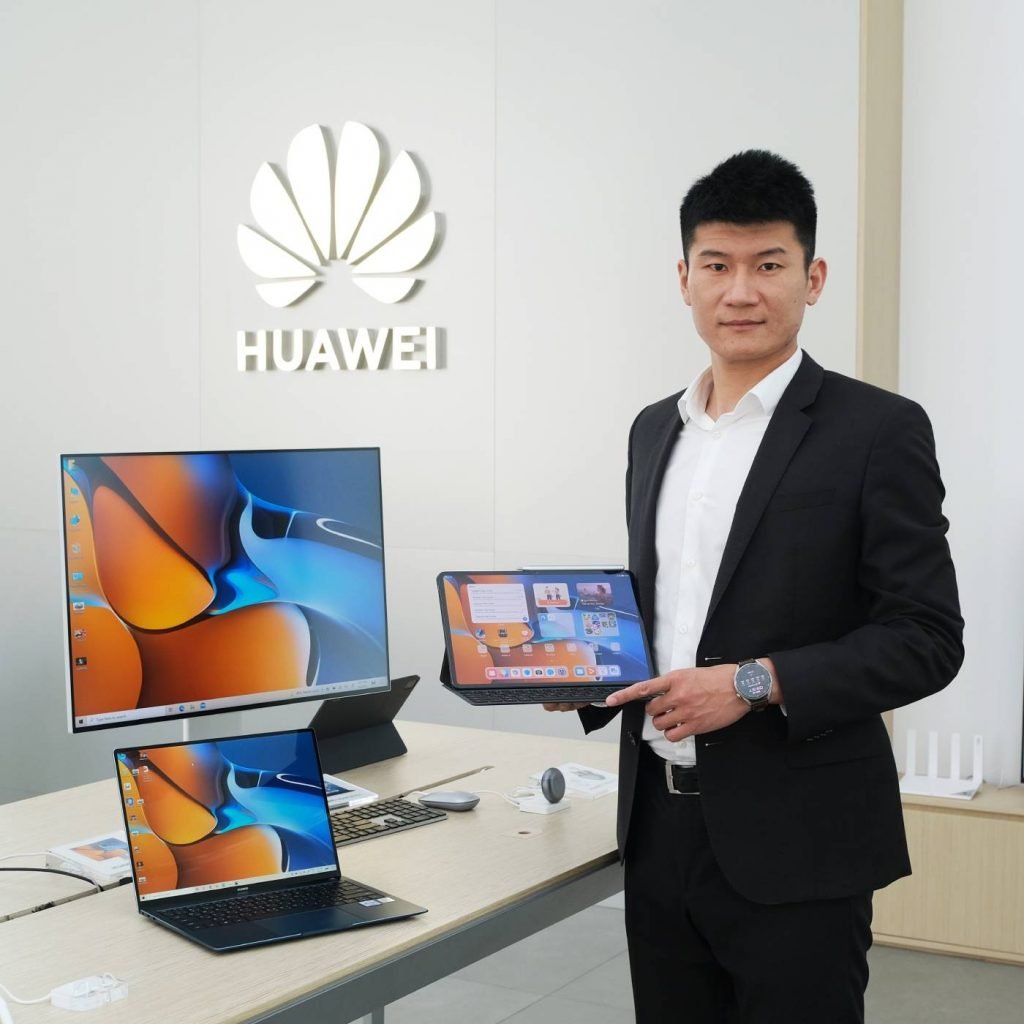 Huawei Watch 3 & 3 Pro
Running on HarmonyOS, Huawei Watch 3 & 3 Pro come with a polished stainless-steel watch body adorned with a pane of ultra-curved 3D glass and a large display, culminating an elegant design for the smart timepiece series. These are the first Huawei smartwatch series to come with a 3D rotating crown that offer tactile feedback.
They also support standalone connectivity and can receive and make calls. By activating the eSIM service on smartphones, users can share the phone number, data and voice plans between their smartphone and smartwatch without having to worry about battery as it features ultra-long battery life, supporting five-day battery life in smart mode and provides 21 days in ultra-long battery life mode.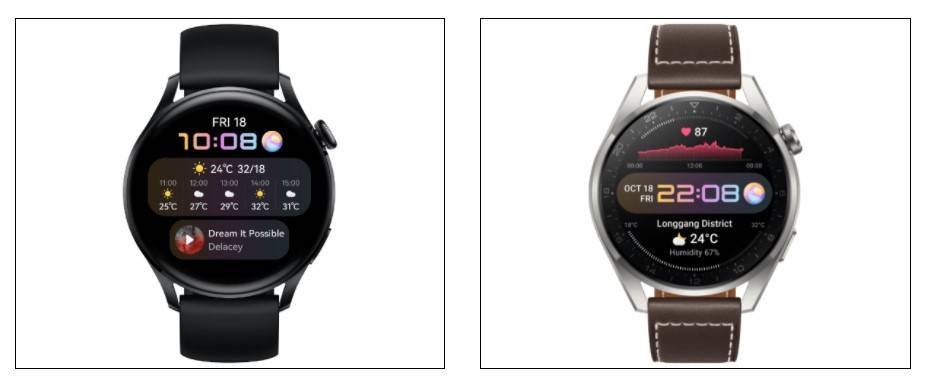 Huawei has worked closely with various entities in the region to leverage the Super Device capabilities, providing users with a truly intelligent experience across all types of scenarios. Users can now benefit from the Huawei Watch 3|3 Pro smartwatch Super Device capabilities to enjoy the DTC, Emirates and Talabat apps and RTA services directly from their wrist.
Moreover, the Huawei Watch 3|3 Pro brings effortless payment experience to nol customers. Users can now travel with their Huawei smartwatch via Dubai metro, bus and tram. They can also use their smartwatch to pay for groceries (in selected locations) and other RTA public transport services.
12.6-inch Huawei MatePad Pro
Huawei MatePad Pro is equipped with the powerful Kirin 9000E that delivers incredible level of performance. Equipped with a 12.6-inch OLED FullView display and a 90 percent screen-to-body ratio, a million-to-one contrast ratio delivering a crisp color-accurate picture.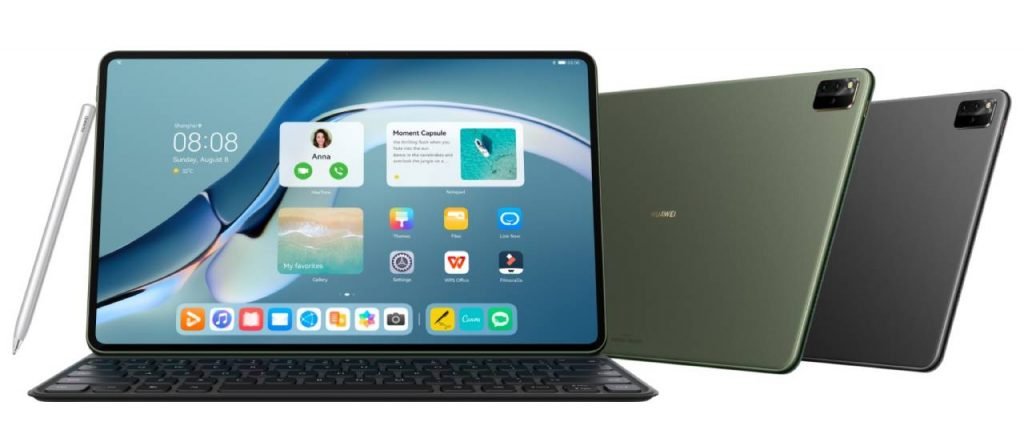 The brilliant display on Huawei MatePad Pro is complemented by an eight-speaker sound system, which consists of large-amplitude tweeters and woofers, to provide immersive multimedia experiences for the consumers. The device also supports multi-screen Collaboration with PCs.
Huawei FreeBuds 4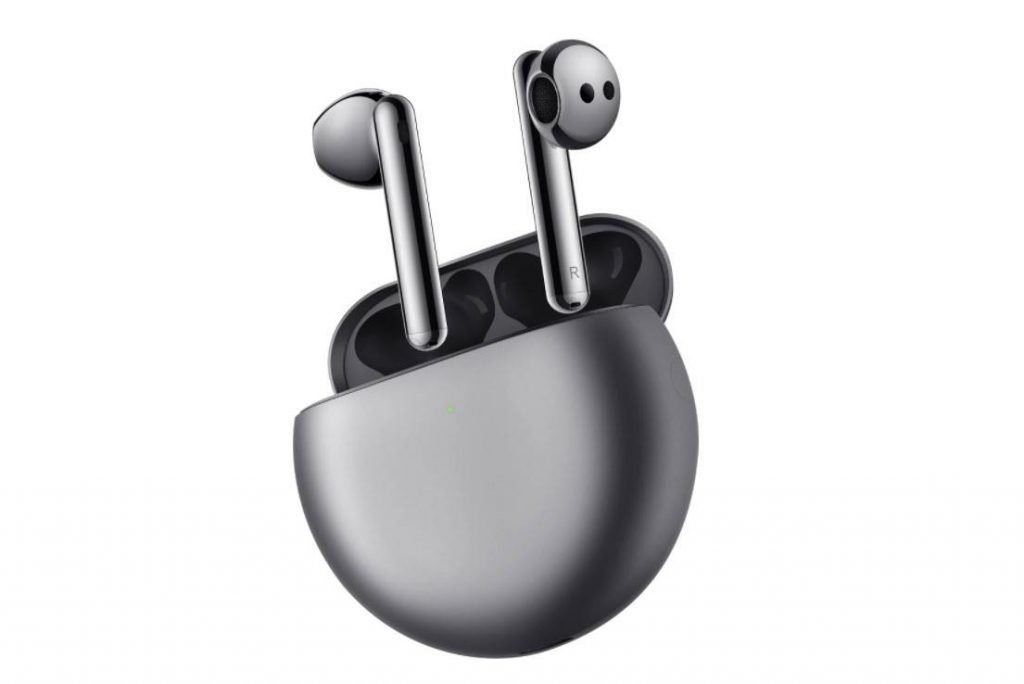 Huawei today also announced the launch of its latest True Wireless Stereo (TWS) Bluetooth earbuds, the Huawei FreeBuds 4. This new addition to Huawei's numeric series of TWS earbuds inherits the world's first open-fit active noise cancellation (ANC) technology from the previous generation. With open-fit ANC 2.0 technology, lightweight comfort, high-resolution sound quality and intelligent audio connectivity, the FreeBuds 4 delivers on not only audio quality but also takes the open-fit ANC listening experience to a whole new level.
Huawei MateView
Huawei MateView is a large 4K+ Ultra-HD pro-grade standalone monitor featuring a 28.2-inch 3:2 panel that supports a native resolution of 3840 × 2560, offering a 94 percent screen-to-body ratio to provide users with a highly immersive viewing and premium viewing experience. In addition, it debuts with the first-ever integrated height-adjustable mount.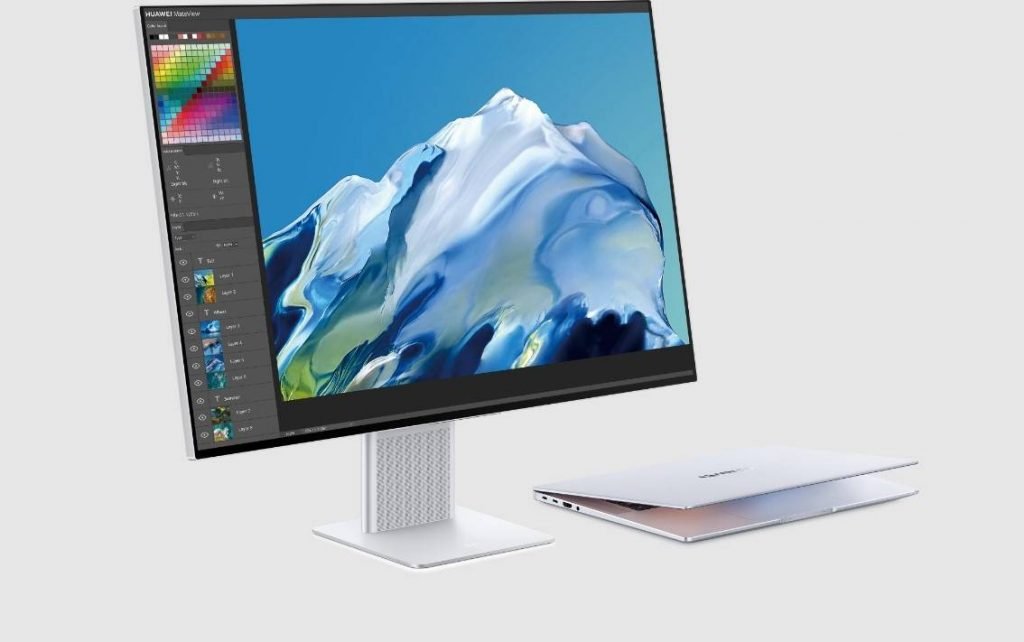 The MateView not only supports cable connections, but also lets users declutter their tables by connecting their mobile phone, notebook, tablet to the monitor wirelessly. Users have access to a versatile range of ports for every office use case, including two USB-C ports, two USB-A ports, one HDMI port, one Mini DisplayPort and one 3.5mm audio jack. Huawei MateView introduces a cleverly hidden smart bar that offers a user-friendly touch interface for users to easily adjust various display settings, such as input source and volume.
Huawei MateView GT
Huawei also had a surprise for gamers with the launch of the Huawei MateView GT featuring cutting-edge technology, great reliability and outstanding quality.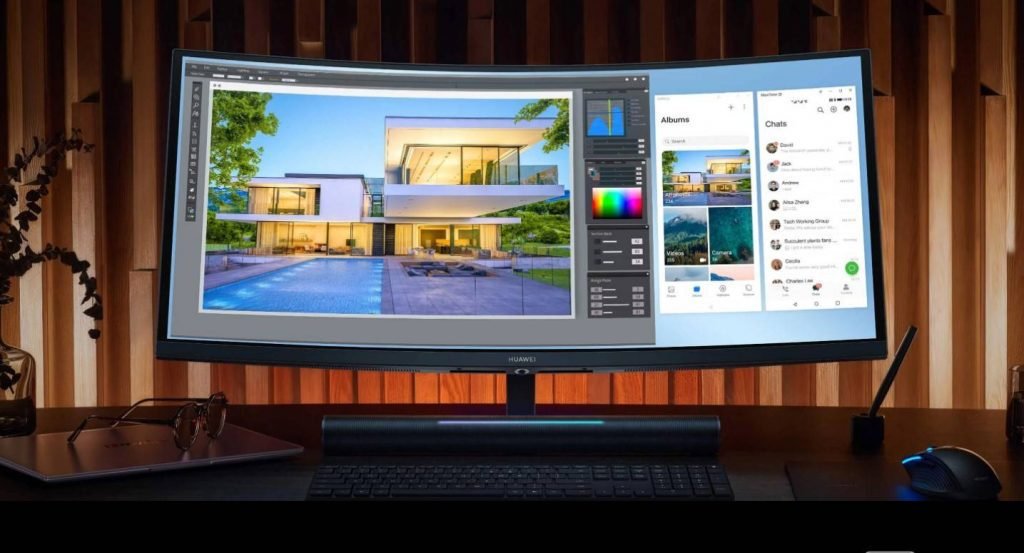 Introduced as a brand-new product category, the Huawei MateView GT features a curved ultrawide display that supports a refresh rate of 165Hz, with an innovative integrated soundbar. With the MateView GT, Huawei is dedicated to offering consumers an even more powerful and efficient monitor, taking the gaming and entertainment experience to a new level.
The price and availability of all these products in the UAE will be announced soon.