Navodesk Desk Hub Pro is a desk clamp power-strip that has been designed not only for Navodesk gaming desks but also to complement other desk setups effortlessly. With its innovative clamp system, this power strip attaches securely to your desk, providing a convenient power solution right at your fingertips.
Equipped with two 3-pin power sockets, one USB Type-A charging port, and a powerful USB Type-C port delivering up to 65W of power, the Desk Hub Pro ensures you have all the necessary connectivity options to keep your devices juiced up. Additionally, the inclusion of a 1.8m long cord ensures that you have flexibility in positioning the power strip according to your setup's requirements.
One of the standout features of the Desk Hub Pro is its sleek and minimalist design, which seamlessly blends with any desk aesthetic. Navodesk has gone the extra mile by prioritizing safety, ensuring the Desk Hub Pro is UL-certified and constructed with fire retardant plastic for added peace of mind.
With cluttered cables becoming a thing of the past, the Desk Hub Pro enables you to maintain a clean and organized gaming or workspace by offering easy access to power outlets and USB ports without the hassle of crawling under your desk. Plus, you can rest easy knowing that the Desk Hub Pro comes with a 3-year warranty, underscoring Navodesk's commitment to delivering a high-quality and reliable product.
Features
Minimalist design
2x 3-pin power sockets
1x USB Type A port
1x USB Type C port
1.8M cord length
Fire retardant plastic
3-year warranty & UL certified
Packaging & Design
When it comes to the packaging of the Navodesk Desk Hub Pro, simplicity and attention to detail are immediately apparent. We received the Desk Hub in the elegant black color variant, but it's worth noting that it's also available in a White option.
Setting up the Desk Hub Pro is a breeze and requires no tools whatsoever. Thanks to its innovative clamp system, we were able to attach it securely within minutes. The clamp provides a sturdy grip, ensuring that the power strip remains in place, even during intense gaming sessions or when plugging and unplugging devices.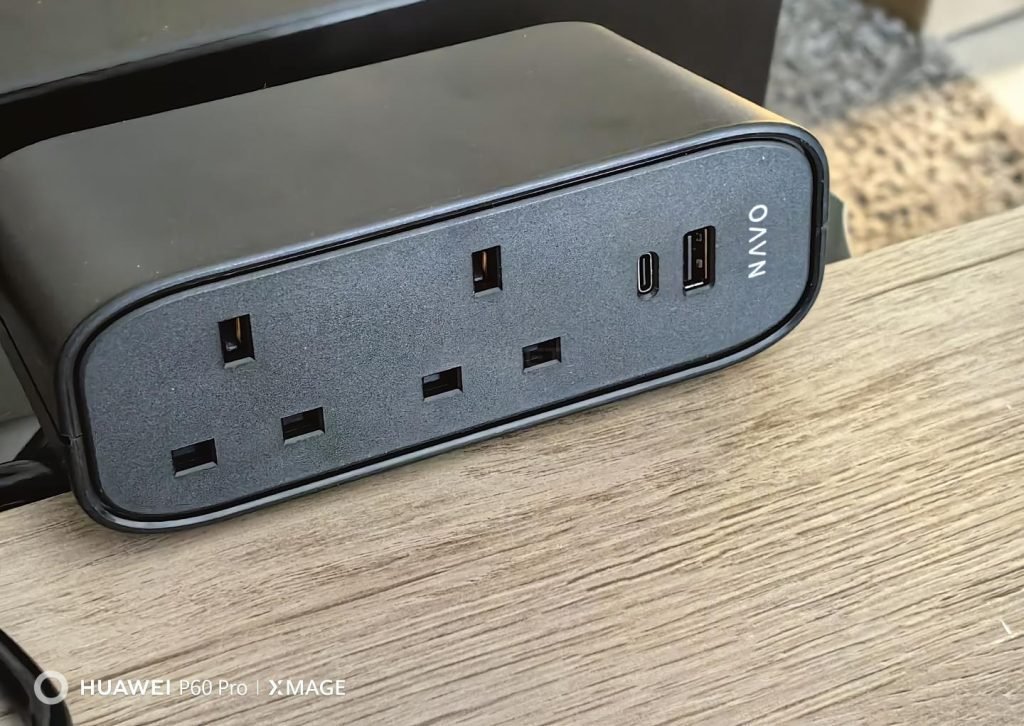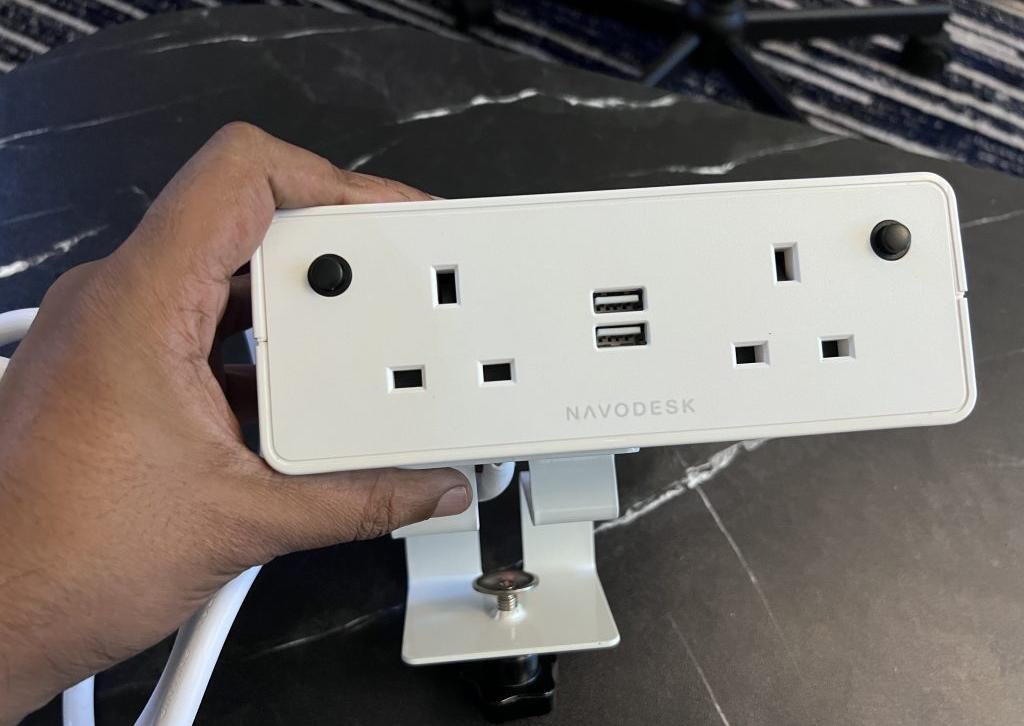 In comparison to the 2022 Desk Hub, the 2023 variant stands out with its enhanced design and curved corners, boasting a sleek and elegant aesthetic. Notably, the latest iteration now includes a Type-C port, further expanding its connectivity options.
The Navodesk Desk Hub Pro is thoughtfully designed to eliminate cable clutter and provide a seamless charging and power solution for your devices. With its compact form factor, it doesn't take up much space on the desk, allowing for a clean and organized setup.
Usage
One of the standout features of this desk hub is its versatility in mounting options. Whether it's a workbench, desk, table, countertop, or any flat surface, the Desk Hub Pro can be securely mounted, allowing me to save valuable desktop space.
Setting up the Desk Hub Pro was a straightforward process. All we had to do was plug the power cord into a wall outlet, and with a simple clamp onto the edge of the table, it was ready to work its magic. The sturdy clamp ensures a secure attachment, so I never have to worry about the hub shifting or coming loose.
One of the benefits of the Desk Hub Pro is its ability to keep everything neatly plugged into one centralized location. Gone are the days of tangled cables and a cluttered workspace. With the Desk Hub Pro, power needs are consolidated, helping maintain a clean and organized setup.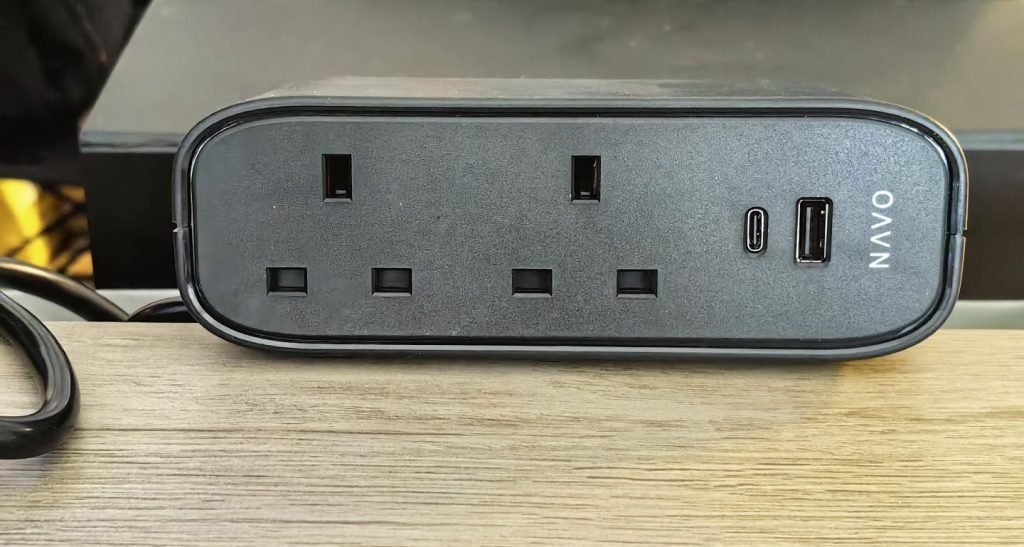 The two 3-pin power sockets provided by the Desk Hub Pro can power external hardware such as monitors, lamps, and even motorized desks without worrying about clogging up with multiple power cords. It's incredibly convenient to have external hardware powered from a single source.
Additionally, the Desk Hub Pro offers a USB Type-A port and a Type-C port, ensuring that you can safely charge my phone, tablets, speakers, or any other compatible devices with ease. Having these versatile charging options on the desk has been incredibly convenient, eliminating the need to search for available wall outlets or use bulky adapters.
Verdict
This Desk Hub Pro proves to be an exceptional addition to various settings, including home, office, and workstation setups. It effortlessly combines the convenience of USB charging with the power needed to support external hardware.
If you're seeking a practical and stylish solution to declutter your desk and streamline your power management, look no further than the Navodesk Desk Hub Pro. Setting it up is a hassle-free process that requires no tools, allowing you to get up and running in no time.
The only drawback is that the cord length is a bit short and some users may need an extension cord to reach.