Navodesk is a UAE-based premium brand of smart ergonomic furniture & accessories. Some of their products includes smart standing desks, monitor control arms, ergonomic chairs and workspace accessories.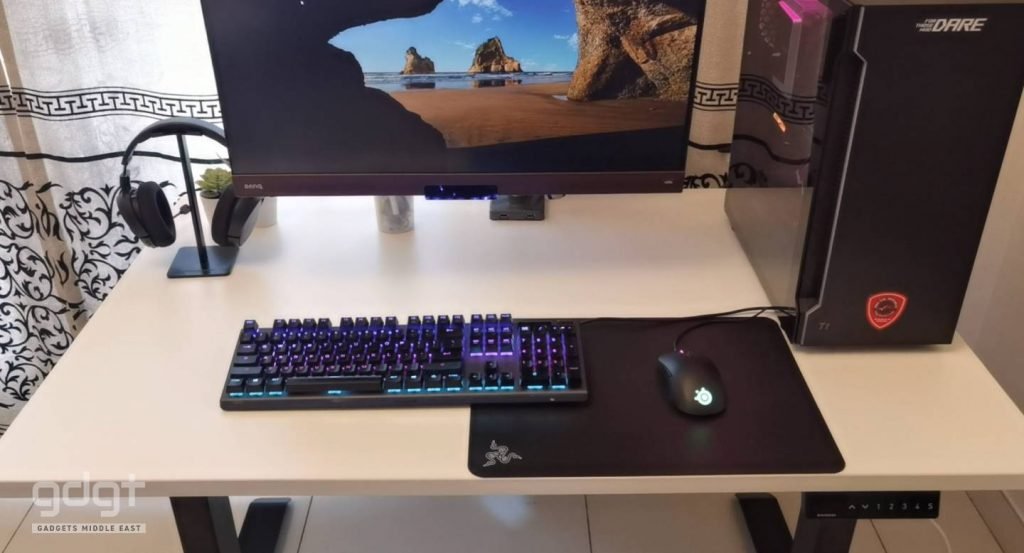 This is our review of the 47 x 30″ height-adjustable Navodesk Smart Standing Desk, a smart height-adjustable desk designed for home and workspaces for improved productivity and health benefits.
A big shout out to Navodesk for providing us with a sample unit.
Packaging
The packaging comes in two large cardboard boxes. The first one contains the desktop and the second one the smart frame along with cable drops and cable ties. A smaller third box contains the storage tray. While the assembly tools are included, installation can be a bit overwhelming for some. However, Navodesk offers installation service when ordering the desk.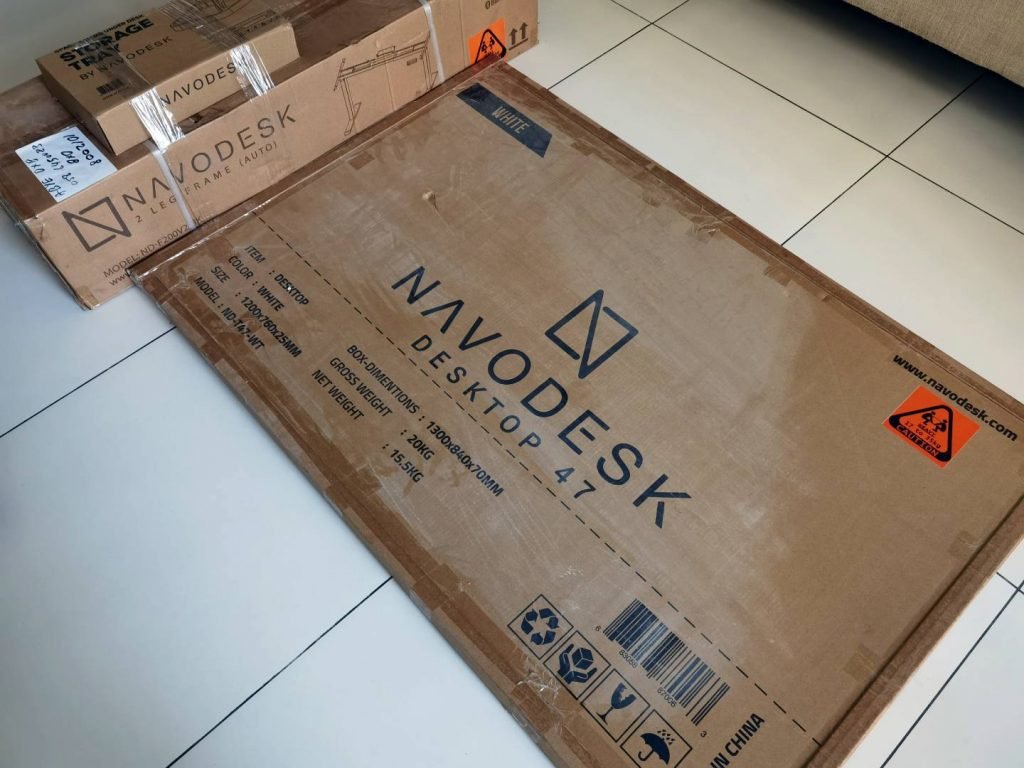 Included in the packaging are:
Desktop
Base frame
A Bluetooth module
Storage tray
Cable ties
Two motors for the frame operation
Power supply for the motors
Assembly tools
Design & Operation
The Navodesk Smart Standing Desk comes in a total of seven desktop color options – Walnut, Oak, White, Grey, Ash Brown, Golden Oak and Maple. With regards to the base, it comes in three colors – White, Gray and Black. There are 50+ combinations buyers can configure the desk with the options. Our review unit is the white desk top with black frames.
The desktop is made of Laminated MDF with curved edges and is scratch & water resistant. It also comes with pre-drilled holes for easy installation if you are going to be manually assembling this. There is also a larger 59×30″ option available if you need a larger desk and if the desktop ever wears out, you can easily swap it for another one.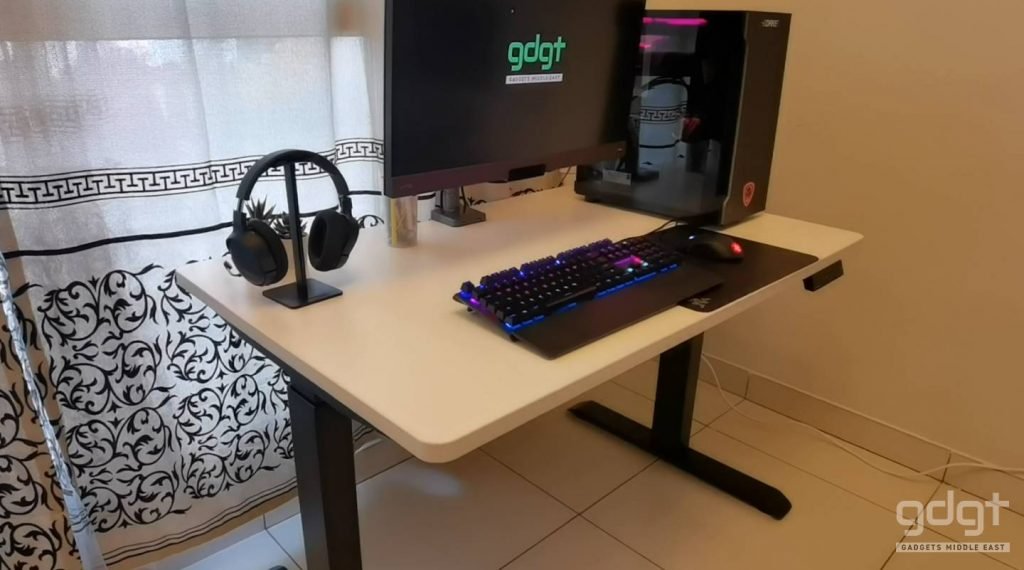 The base frame is made of steel and supports a maximum weight of 120kg with its double-beam construction. While traditional desks have four legs, the Navodesk has only two which helps with more space for movement without bumping your knees.
The AC power supply adapter and all the cabling can be neatly hidden under the desk. Navodesk also offers an add-on cable management tray to further route the cables. The smart LED controls are on the front side of the desk and can be used to adjust the height and store up to four different height presets with power saving features.
Height adjustment is controlled by dual-motors and offers a five-year warranty. The dual motor can lift up to 120kgs at 32mm per second, movement is quite fast and smooth while limiting noise to a level of 5 dB. The desk height can be adjusted between 711mm to 1170mm to work on at different height ranges while sitting or standing.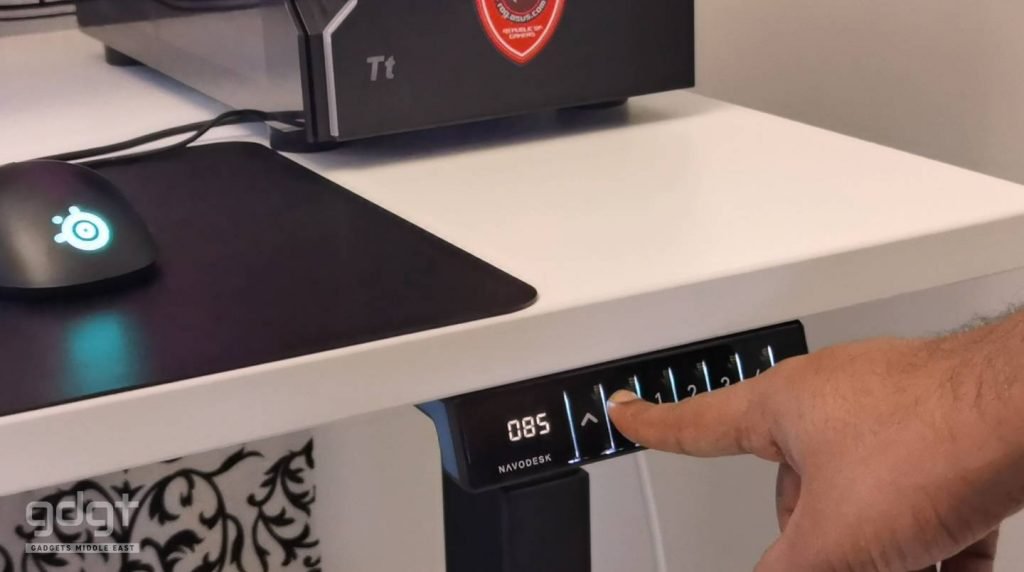 As for adjustability, the desk can be manually height-adjusted or set to any of four programmable presets using the controls. Each preset can be customized by moving the desk to a desired height using the up/down buttons, holding the memory (S) button, and choosing the preset button from 1 to 4.
The control also offers LED lights within each button which gives it a nice effect and also helps see the button labels in the dark environments.
The desk also includes a Bluetooth module that can be plugged into the smart LED control panel via ethernet. It then connects to your mobile phone via Bluetooth, helping you keep track of your activity and control the desk via a dedicated app available on iOS devices. Android is not still supported although Navodesk has confirmed it is slated for release later this year.
In terms of build quality, this is a well made and sturdy smart desk. There is zero wobbling and it has enough space for a monitor, desktop computer, keyboard, mice, phone chargers, headset stands and still have enough space left for more accessories.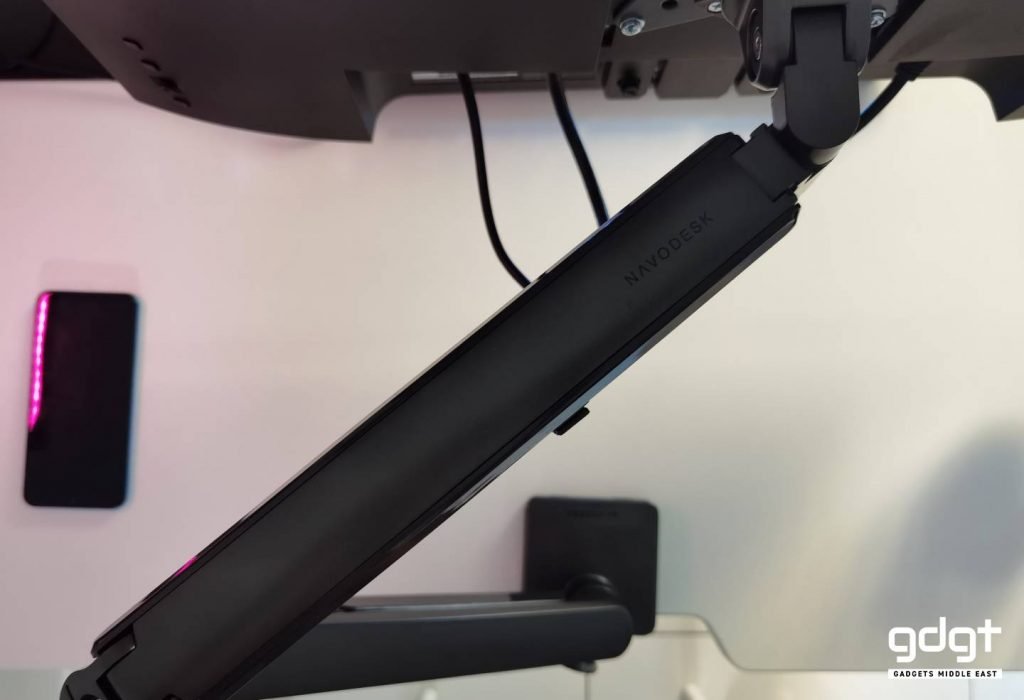 The desk also supports the Navodesk Monitor Control Arm if you'd like to mount your monitor and save some more space.
Additional accessories include a headphone clamp that can be attached to the desk top and caster wheels that can be attached to the frame legs for easy mobility but these are additional purchases.
Verdict
The Navodesk is a great choice for sitting at the desk with a gaming or office chair, and standing fully upright. The presets are helpful for different height ranges for this and you can change the height of your desk as needed throughout the day, instead of moving around shared spaces to find different working positions.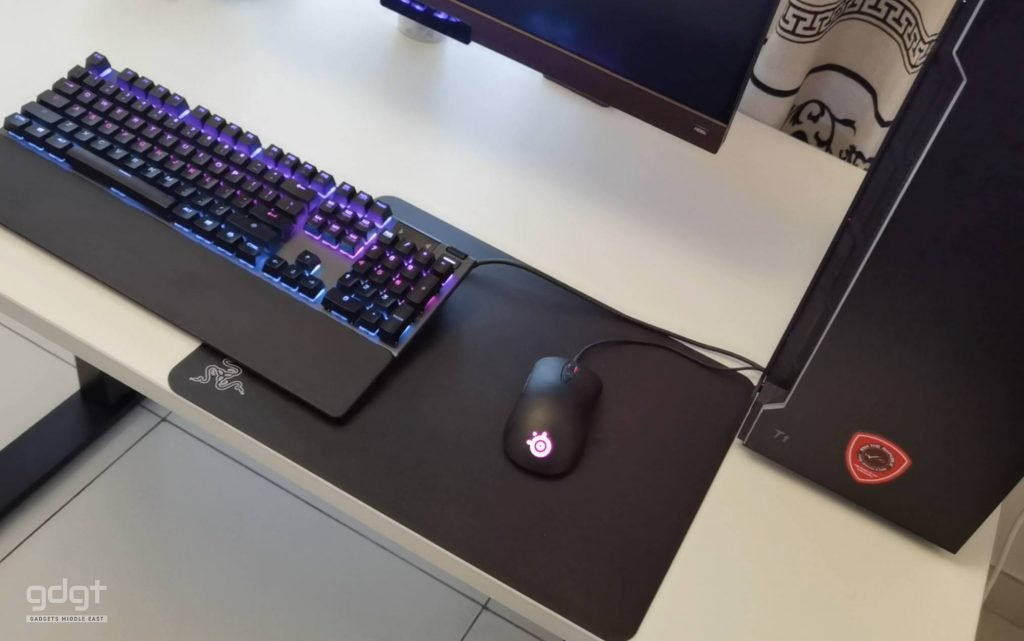 The desk features silent dual-motors, four memory modes and an iOS mobile app with plans for an Android app in the coming months. If you're in the market for a sit-stand desk, the Navodesk is a really solid choice and the options for different finishes and colors, as well as different sizes, makes it fit almost any room style.
If you're looking to upgrade your workspace, the Navodesk Smart Standing Desk is definitely worth checking out. Our only real complaint is that there isn't a control lock switch to prevent accidental height adjustments.