Who would have thought a "hobby" often sidelined as a waste of time or an addiction by World Health Organisation in the past, is now worth over $120 billion and growing exponentially, with no signs of slowing down!
Gaming is here to not only stay but thrive! Pandemic or no pandemic, the average Gamer continues to hover in the 31-35 age group and as is the ritual by corporations in following trends, they are all gunning to cash in on this phenomenon.
Cloud gaming has been on the horizon for the past few years with little progress, currently the competitors are Microsoft with it's xCloud & Google with Stadia. Cloud gaming is still in it's infancy when it comes to latency being minimal with basic internet connection speeds and also the availability of titles to play, to summarise the current state of affairs.
On the other hand, a 'Netflix' style subscription service has been adopted to near perfection by Microsoft's 'Game Pass' , offering great value in terms of pricing, a vast library of games, Day 1 availability and more, on a seamless intuitive delivery method, which allows you to play games not only on your Xbox consoles but on PC & Android devices.
What is Amazon Luna
Amazon as a brand is a behemoth of a company with it's offices all across the world have now entered the cloud gaming arena. Amazon is already well known for their cloud services like AWP but with Amazon Luna (A Gaming service) that allows you to play games on devices you already own. No waiting for lengthy downloads or updates as per their description. Games stream directly from the cloud to your screens.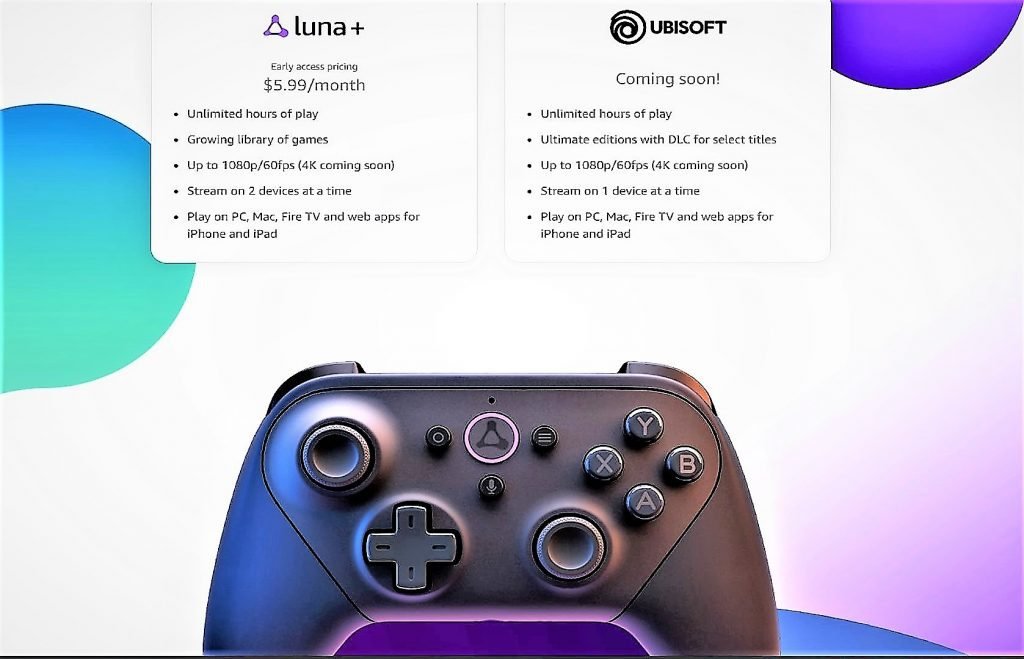 What is Luna+?
Luna+ is a game channel that offers a growing library of new and favourite titles. Set up Luna profiles to play on two devices at the same time at up to 1080p/60fps. 4K coming soon for select titles.
What is the Ubisoft channel?
The Ubisoft game channel will include new and favourite titles from Ubisoft, including ultimate edition versions for select titles. The Ubisoft channel will provide you access to play on one device at up to 4k resolution for select titles. Stay tuned for more news.
Supported Games?
Keeping it vague, below is a screenshot of the games we know so far and a generic description of multiple genres as this "Explore action, adventure, platformer, indie, shooter, RPG, racing, and classic games from Ubisoft, Capcom, 505 Games, and Team 17 — and we're always adding more".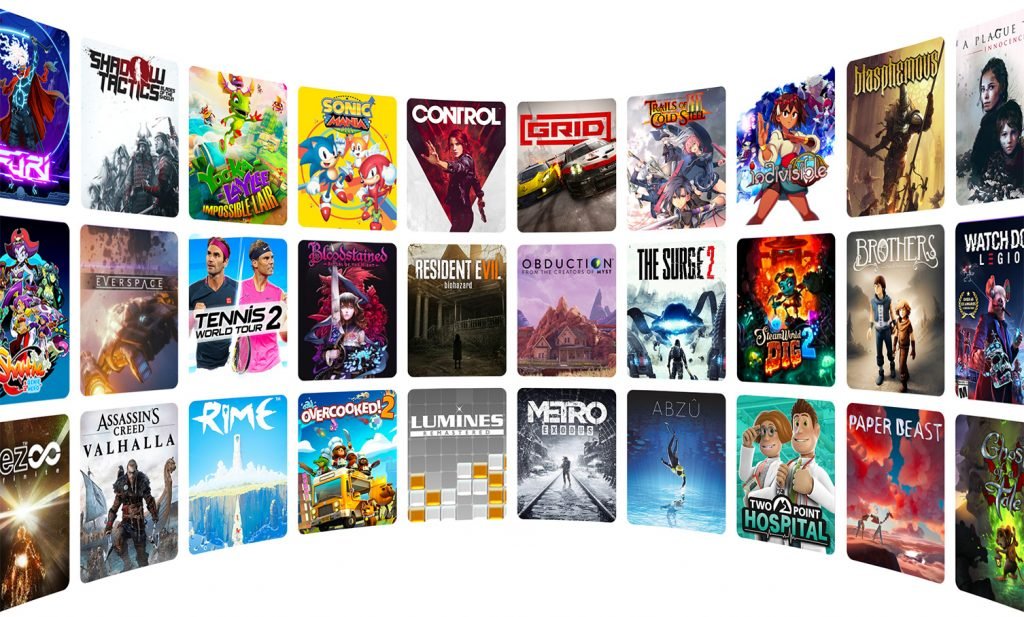 Pricing
$5.99/month introductory pricing is only available during Luna early access. Luna+ subscription will renew at the applicable monthly subscription price after the Luna early access period is over
Internet Speed Requirement
The minimum recommended internet connection speed for streaming games is 10 Mbps (35 Mbps required to play in 4K). As per their press release, "Better internet connections will result in improved streaming quality and resolution. My personal assumption would be a 50 Mbps or higher connection is needed for seamless play but the level of optimisation is yet to be seen or experienced.
Introducing the Luna Controller
Here's how it works:
"Luna Controller uses Cloud Direct technology to connect directly to Amazon's custom game servers when playing on Luna, reducing round trip latency by 17 to 30 milliseconds vs. a local Bluetooth connection among PC, Mac, and Fire TV."
As expected, filling the void of a voice assistant is the popular Alexa, which is supported on the Luna controller as expected it being an amazon product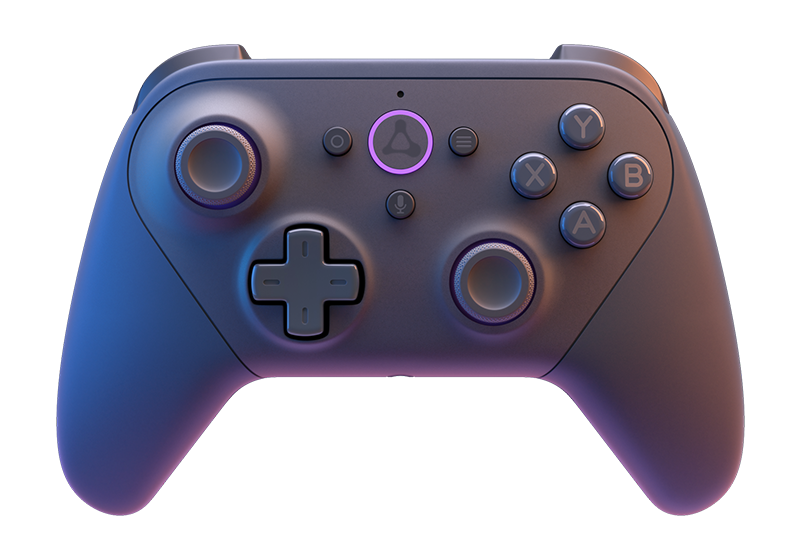 What are the device requirements to play on Luna?
You can use the Luna app on:
PC (requires Windows 10 with support for DirectX 11)
Mac (OSX 10.13+)
FireTV devices (Fire TV Stick – 2nd gen, Fire TV Stick 4K, or Fire TV Cube – 2nd gen)
Chrome web browser (version 83+) for PC and Mac
Safari web browser (iOS14) for iPhone and iPad
What does this means for Cloud Based Gaming?
So far, with their grand promises especially by Google's Stadia, there is still so much to be desired. For instance, at launch, Stadia offered a lag free experience but this came at not one but two pricing, one for the subscription and then for games too. This was not well received and duly so although with Amazon Luna it seems there should be one fee.
Cloud gaming definitely is the future and you can see Sony & Microsoft investing in digital only consoles with physical media becoming secondary due to the availability of content digitally from movies to video games. A very enticing prospect is the capability of cloud gaming allowing one to play games on the go anywhere on any device.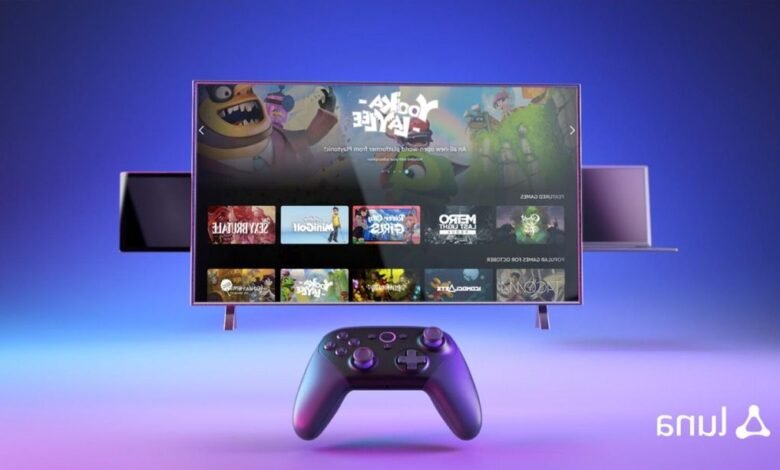 The hugely successful appeal of the Nintendo's portable console Switch revealed how more people are now open to portability as a huge factor in deciding their gaming habits. While this does not necessarily mean that gamer's are not investing in consoles, PC's and laptops, it does show having the option to stream games regardless of your hardware specs and the fast and speedy availability is of imperative importance in today's world.
Cloud Gaming promises that and although Google have had a crack at it with mediocre results (so far) and now Amazon are entering the race too, it can only be an exciting prospect for Gamer's and what the future holds.
Although the other side of the coin might show how people used to gaming in their living rooms with Gaming Consoles and or PC's might scoff at "Another" company trying to rake in casual gamers. Whatever the stance maybe, here's hoping Amazon build on the huge potential of Cloud Gaming.
For news on all things gaming, click here