The new Radeon Software Adrenalin 2020 Edition aims to be a one-stop-shop for gamers. You can update your graphics drivers, access your game library, connect to other devices, stream and record gameplay, engage in performance tuning, and manage a suite of Radeon software features all within the Adrenalin 2020 interface. While in game, you can pull this interface up as an overlay with the hotkey ALT+R. The Radeon Software team has even built a browser into this overlay, so you can access guides without tabbing out of the game.
AMD Radeon Software Adrenalin 2020 Edition also comes with a fully redesigned gaming application. And the most eye-catching feature is support for game streaming to phones over the internet, not just the local WiFi network. This is far from a new concept, but still helpful if there's a slower-paced game you'd like to play during your commute. The feature is already enabled for Android devices and should come to iOS on December 23rd.
If you are playing at home, you'll notice some big differences. It now sports a revamped interface that serves as a central hub for launching games, streaming to social sites, checking for driver updates and other common tasks. You can even browse the web, and the software is context-sensitive to ensure you're getting relevant controls.
One of the newly added features is Radeon Boost, a setting that will adjust the resolution of select games on the fly while playing them to keep high frame rates. It will only kick in when movement by the player is detected so the dip in resolution isn't seen easily. This driver-side implementation of dynamic resolution currently works on Overwatch, Borderlands 3, Shadow and Rise of the Tomb Raider, GTA V, Destiny 2, Call of Duty: WWII, and PUBG with FPS improvements of up to 38%.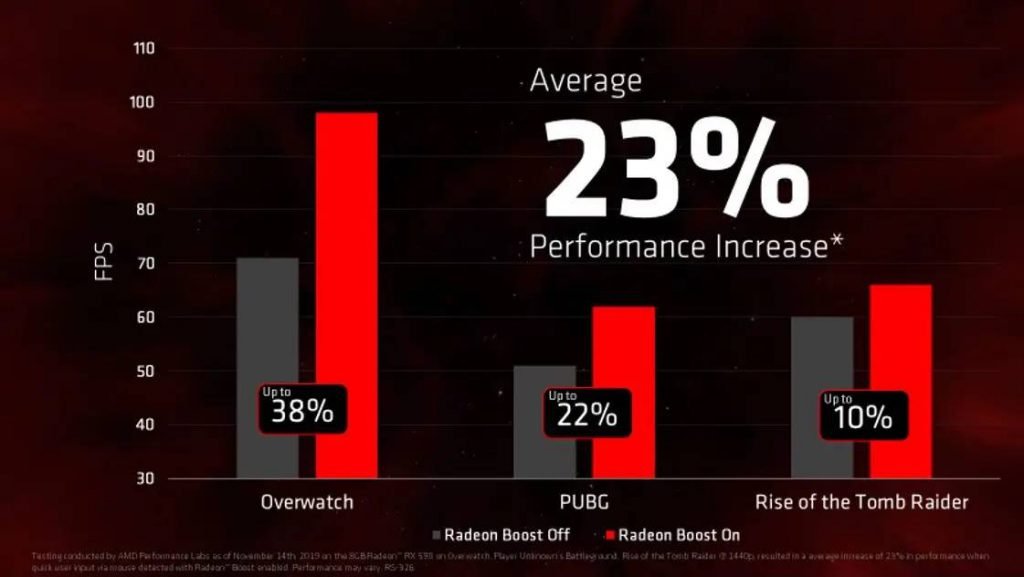 Integer Display Scaling, on the other hand, enhances detail by scaling single pixels up to four or more. The feature functions as an alternative to Radeon Image Sharpening (RIS) for older games. Speaking of which, an update to RIS expands support to DirectX 11 games, and you can now control the degree of sharpness. Radeon Anti-Lag has also been updated to support DirectX 9 games on pre-RX 5000 series graphics. Additionally, both features are now compatible with GCN-based Radeon discrete graphics and Ryzen 2000 series APUs and newer.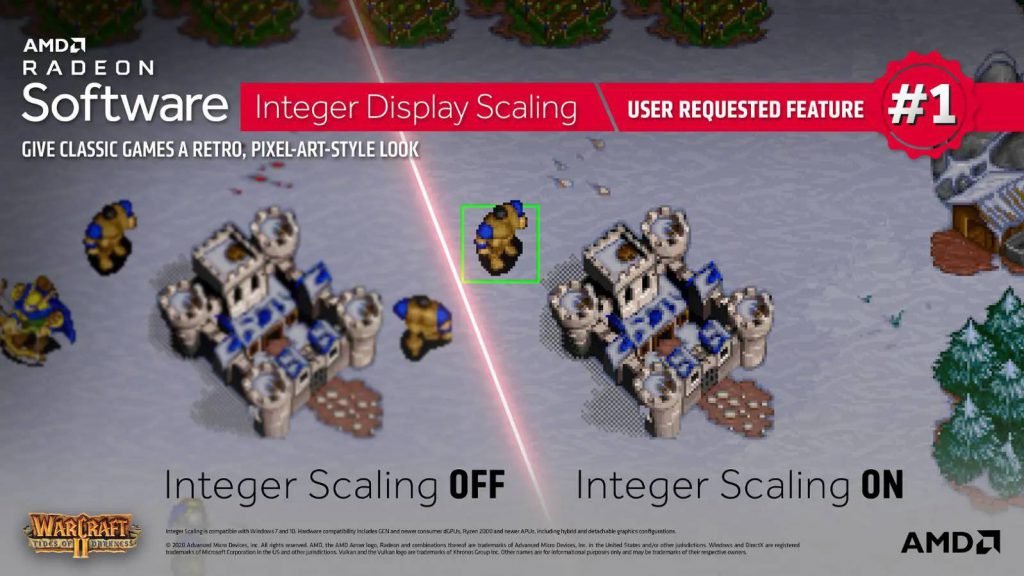 Lastly, some extensive work has been done to Adrenalin's performance tuning tools, making them a formidable tool-set. GPU voltage and frequency, fan speed, VRAM frequency, and power can all be tweaked, and a suite of graphs and indicators help users understand these variables. For those who aren't comfortable with manual tuning, the software is capable of auto tuning on a per system basis.
Radeon Software Adrenalin 2020 Edition 19.12.2 edition driver is now available to download via the links listed on its massive release notes page here. As usual, the current Radeon Settings app on Windows can also be used to upgrade to the 2020 version.