A new build-up strategy game from Gently Mad and Assemble Entertainment, Endzone A World Apart is a post apocalyptic survival city builder, where you start a new civilization with a group of people after a global nuclear disaster. Build them a new home and ensure their survival in a shattered world, threatened by constant radiation, toxic rain, sandstorms and droughts.
INTRODUCTION
Endzone A World Apart is a survival strategy game. You start with small group of settlers with fairly limited supplies. While they are healthy while you start out, they need to be provided with food, shelter, clothing and many other necessities.
With several structures to be built, settler professions, weather variations, day and night cycles, and more, Endzone is a very complex game. The games' emphasis on basics like food, water and survival are similar to the game Banished and Frostpunk and it can sometimes be extremely difficult.
GAMEPLAY
Your settlers are organised into jobs and the more settlers that are assigned to a job, the faster that job will be accomplished. Initially you'll need builders, water carriers, and farmers. With these three professions you can quickly create a strong foundation.
As the resource gathering is setup you will need to build housing for your settlers to live in. Once settlers start to reproduce, and suddenly you need more food and water. Thankfully the game has a diverse range of structures for gathering resources that makes your settlement feel more realistic.
The game rewards you for paying attention to your people's needs. But if you forget, it could all come crashing down. For example, you also need to be careful and keep the population under control or risk being run out of supplies too soon.
The game is divided into seasons and every few seasons there will be a dry season. In this scenario, if you do not have a rather large supply of water and food, your settlement will perish.
During these seasons there can also be sandstorms, which covers through the world and blocks your view of the settlement for a few seconds. Once the dust settles, you'll be able to assess the damage and set gatherers to repair it.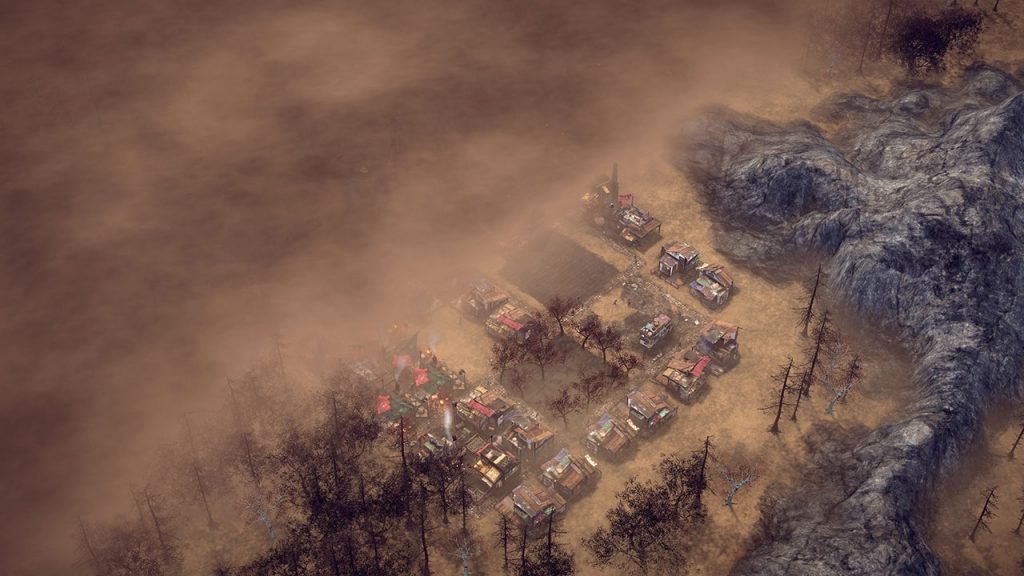 While it can be incredibly frustrating to lose a game due to low stockpiles, these events don't occur too often because they can be catastrophic. However it keeps you on your toes, helping you plan for the next season.
And the there is radiation everywhere, stronger in some areas, and weaker in others. At times, radiation can drift through your town, slowly making survivors weak and killing them if you have no medical centres in place.
Both droughts and radiation patterns are phases of surviving in this post-apocalyptic world, and coming out on top after each one only strengthens your resolve.
Apart from gathering resources, building infrastructure, and surviving through the seasons, you can also send out expeditions to ruins, where they can discover treasure and resources.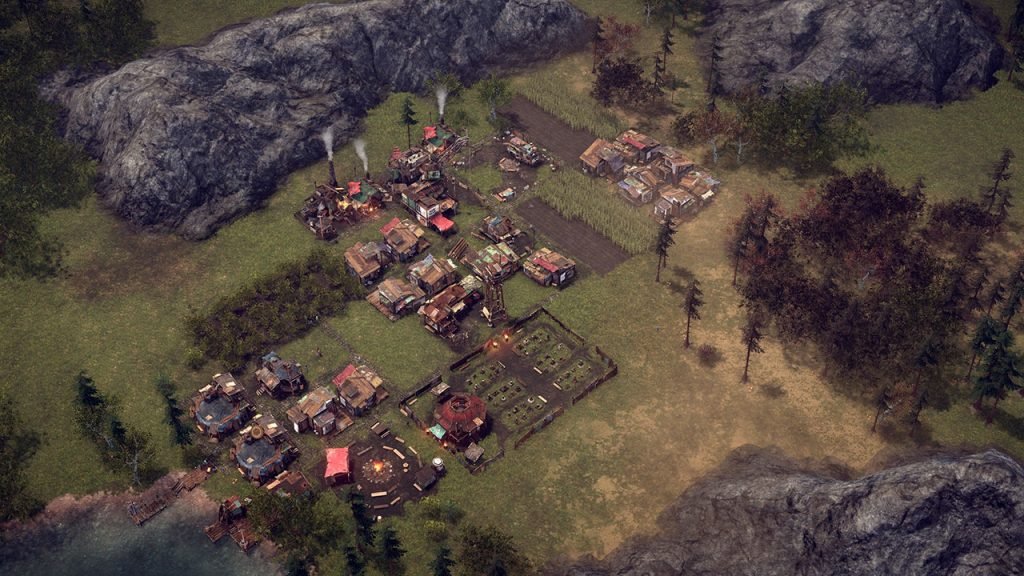 Once you're done with building and maintaining the community in the post-apocalyptic world, it's all about finding a way to keep everyone alive. There isn't really a time for sitting back and enjoying, you need to constantly keep making sure everything is working and being improved.
SUMMARY
While building a settlement in hard environments can get intense, Endzone A World Apart is enjoyable and rewarding game for players of all skill levels. Fans of Frostpunk and Banished will be pleasantly surprised by the familiar gameplay style.
Thankfully, it has a number of options to select when starting new games such as how many survivors you start with, how close you are to water, and how harsh the weather is.
The game is still in beta and it's being updated every month with something new. Endzone A World Apart does feel a little rough around the edges, but the developers are rolling out great updates and feature additions every month.