If you spent the latter years of your school life playing rollercoaster tycoon, this game will bring memories rushing back. Parkitect developers started a Kickstarter campaign back in Aug 2014, with the attempt to build the coaster physics before moving to build a full-fledged game.
Although the game is quite similar to the rollercoaster tycoon, Parkitect gives a more realistic approach to building and running a theme park.
The game structure is similar to that of every other simulator game, where you have all-seeing and all-power capabilities to build and run your dream theme park.
You can start off by building user-created rides or tap into your creative side and build rides by yourself, you have the ability to tweak every little detail from sculpting the terrain, constructing your own facades to teasing out every turn and loops of the coaster.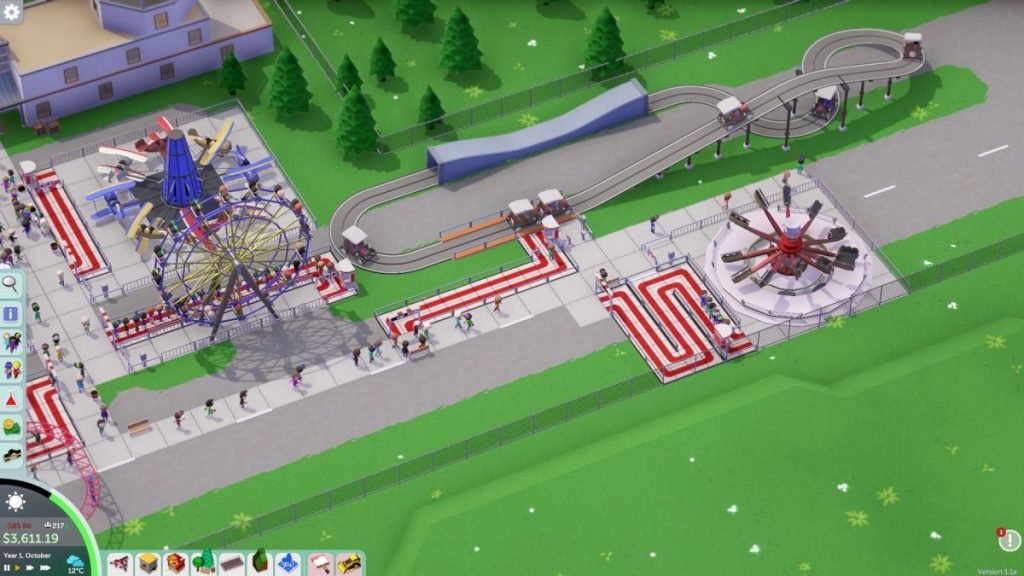 Unlike other simulation games, you can not just build a burger stand and set a high price and expect money to roll in. Parkitect like in the real world requires you to hire workers to fetch supplies and stock up the food stalls.
The theme park happiness factor is damaged if customers come across staff rooms, or employees fetching supplies, this can be avoided by placing employee paths through which employees can transport supplies efficiently.
Alternatively, you can also build supply depots out of the sight of customers from which haulers can stock up the stalls at a much faster rate, but these turn out to be more expensive.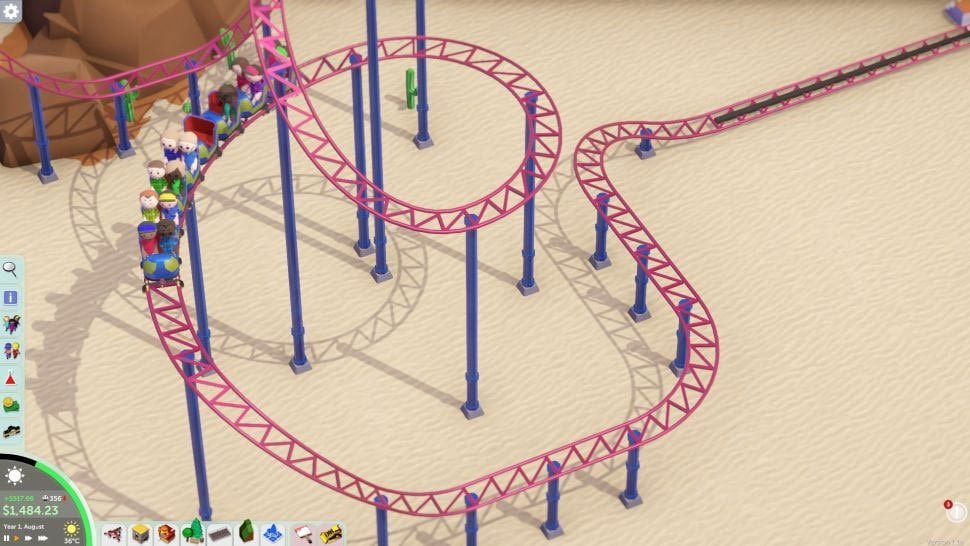 The game can be played either in the sandbox mode or campaign mode. The campaign mode has about 26 different parks with their own unique set of challenges.
Parkitect does have a few issues, for example, there's no Undo button, so any object placed in the wrong area will have to be manually demolished. Demolition is a tedious process where you first need to highlight the object and then confirm the deletion of the objection.
Parkitect game provided by GOG.com. Thanks guys!