The Windows Task Manager is an essential tool for monitoring and managing running processes, applications, and system performance. However, by default, it doesn't stay on top of other windows, making it inconvenient to keep an eye on your system's resource usage. In this guide, we'll show you how to make the Task Manager window persistent so that it stays on top, ensuring you can easily access it whenever needed.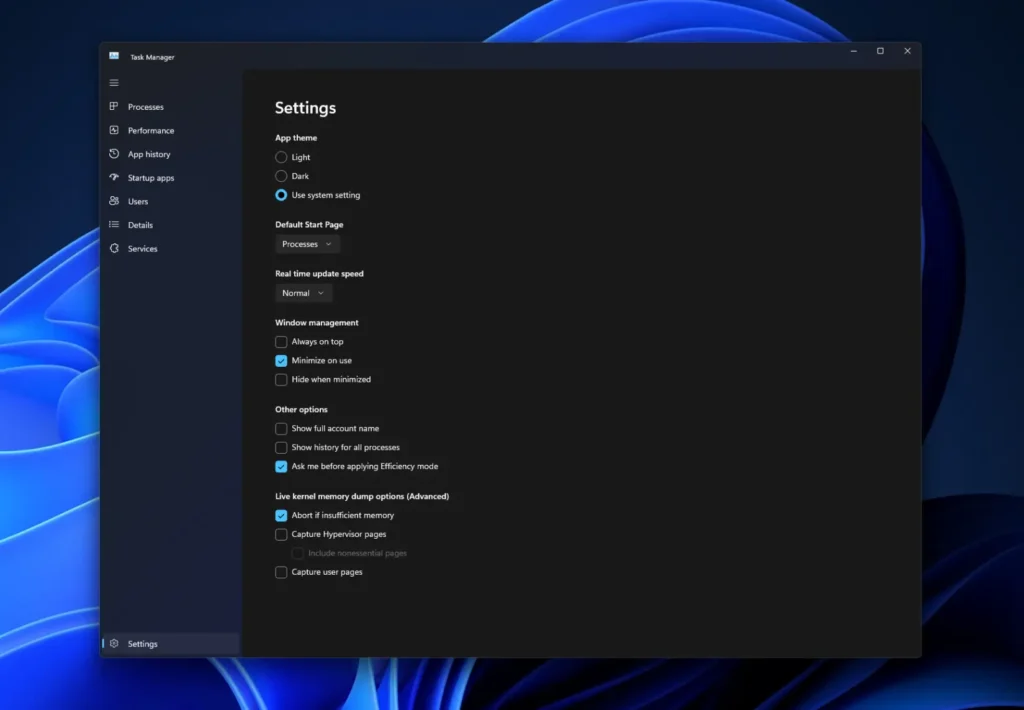 Using Keyboard Shortcuts
Open the Task Manager by pressing Ctrl + Shift + Esc or Ctrl + Alt + Delete and selecting "Task Manager."
In the Task Manager window, click on the "Settings" menu in the bottom-left corner.
Choose "Always on Top" from the options. This option will ensure that the Task Manager remains visible even when you switch to other applications.
Conclusion
Ensuring that the Task Manager window remains persistent can greatly simplify the process of monitoring your system's performance and troubleshooting issues. By following the steps outlined in this guide, you can choose the one that best suits your preferences and workflow.
Having the Task Manager always on top will undoubtedly enhance your Windows experience. Remember to use this feature responsibly and only when necessary, as it may obscure other windows on your desktop.