Q1. Can you please tell us a little bit about yourself and your position at Kingston?
I have more than 25 years of experience in the IT sector and have worked for both regional and international companies.
I joined Kingston Technology back in 2005 as a Business Development Manager (BDM) for Middle East and Africa and a few years later became the team leader of a group of BDM's who are spread out within the region to ensure there is a Kingston representative based in most of the countries of the MENA region, true to our #KingstonIsWithYou ethos.
Q2. What are some hardware trends we can look forward to in 2023? (B2B/TRG)
Organisations are at a crossroads for many reasons –but economic factors are perhaps the most important. For example, at the start of the pandemic – they had to rush to obtain devices to facilitate remote working.
2.5 years on they are at the end of their natural lifecycle so many are in a position of – "do we replace devices for new" (at great expense) or is there an opportunity to upgrade with SSD/DRAM to elongate usage of these devices?
But this news is positive, as from a cost/TCO/ROI perspective we at Kingston Technology believe, the answer is straightforward – upgrade instead of buying new. This is due to the fact that an upgrade will offer the performance your employees need for a fraction of the cost of acquiring new devices. Should you choose the root of updating your systems, this is where Kingston and its free Ask-An Expert service can help!
From a data security perspective – we are seeing growing interest in our IronKey portfolio. Given recent attacks that have made the news, there is no doubt that this will grow in 2023. As a result, diversifying where data is stored is going to important – and storing sensitive data in air-gapped hardware encrypted environments will be the "go-to" to keep data truly secure.
The good news is that many organisations can do this by adopting Hardware-encrypted storage from Kingston IronKey – for a relatively small price, vs the cost of a breach.
Q3. Can you tell us a little bit more about the "Kingston is With You" philosophy?
From the beginning, our founders John and David focused on creating an environment where people could come together, work hard and have fun.
Therefore, our Kingston Is With You ethos is based on our core values as a company, which are: respect, fairness and flexibility as Kingston's standards of conduct.
While Kingston is known for many things, from memory and storage solutions like solid-state drives (SSDs) and encrypted USBs to high-performance memory, products that can be found everywhere around people's homes, offices, even satellites and beyond, our success and status as a global leader in the tech industry is made of the amazing people working for Kingston that operate more like a family than a large corporation.
Q4. What are some of the latest products from Kingston for the gamers?
As the number one supplier of SSDs in the channel and the number one third-party DRAM module supplier in the world, we understand the industries needs when it comes to memory and storage. We further haven't just been a huge part of the overall SSD and DRAM business but have also, more than 20 years ago, expanded our expertise into the gaming market. Due to this we know of the importance that fast and reliable memory and storage solutions play in the gaming industry.
Only recently our gaming division Kingston FURY has launched both new and fast gaming DDR5 modules and SSDs, that will push a gaming system to the next level. However, while we are always eager to push the limits of our current technology solutions, we are also continuing to provide DDR4 memory for gamers that haven't yet updated their systems to the new standard of DDR5.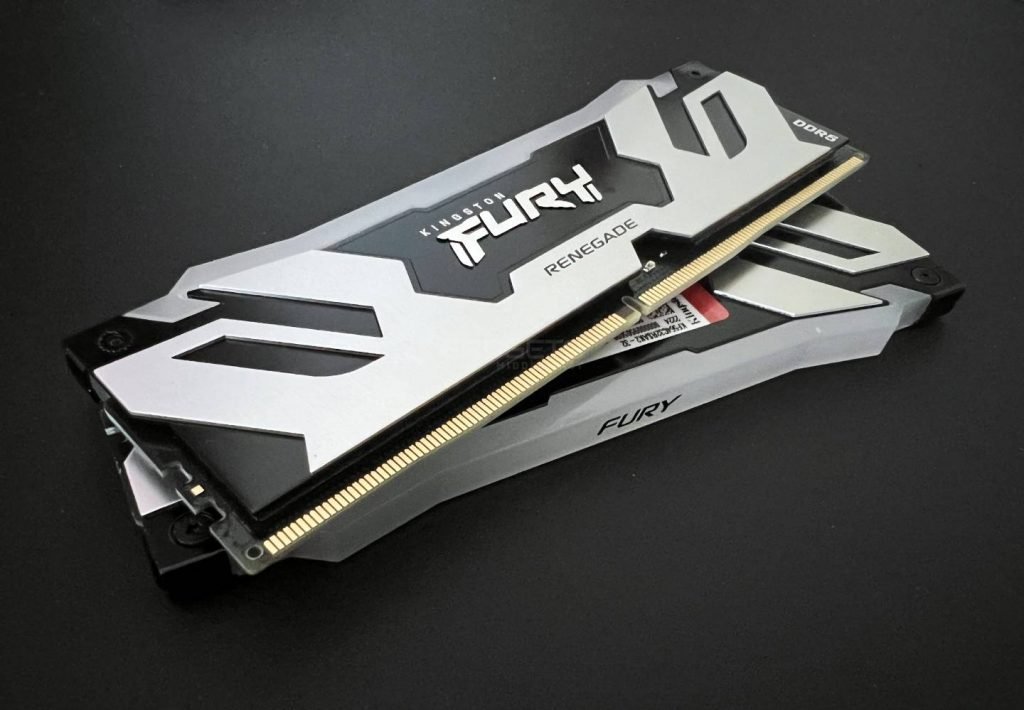 In terms of DDR5 memory modules we now offer solutions such as the newly launched Kingston FURY Renegade DDR5 RGB memory module that habitats speeds of up to 7200MT/s.
As for the storage side of gaming, we offer two gaming Kingston FURY Renegade SSDs that offer blazing speeds of up to 7,300/7,000MB/s1 read/write and up to 1,000,000 IOPS1 for amazing consistency and exceptional gaming experience. The slim M.2 combined with a low profile, graphene aluminium heat spreader is optimised for intense usage in gaming laptops and desktops. The optional heatsink model delivers an additional layer of thermal dispersion so when the game heats up, your PS5™ console stays cool.
Q5. How does faster storage/RAM influence game design – load times, asset streaming, level design?
Having a lot of RAM is important for your system because it allows your CPU to keep more of these resources ready to use at a moment's notice. This can be for anything from the number of tabs you have open in your internet browser, to the high-resolution textures that a game needs to load for a new level.
Memory is essential for PC gamers who want to make their gaming experience as realistic as possible. During gameplay, if your PC glitches and response times are slow, you may need to add more memory.
Having enough memory for the games that you want to play is recommended for any gamer who wants to improve their gaming experience and benefit from faster loading times. RAM will boost your system's responsiveness, load the game faster, and improve frame rates. The exact amount of memory that you will need for gaming will be determined by the type of games you want to play and if you need to use any other applications at the same time.
At Kingston Technology, we design DRAM modules that support your system beyond just gaming. It is our goal to create DRAM solutions that deliver the full package and enable the essentials for creating content, multi-tasking, AND pushing the limits for the latest bleeding edge game title, while through our dynamic, customisable RGB lighting effects also setting your system apart from others.
Q6. What is the normal upgrade cycle for PC gamers – how often do they buy new drives?
PC gamers tend to see the upgrades are part of the "game", to push their systems further, often triggered by new games introducing support for the latest hardware features. Kingston response to the market is to regularly release new DRAM modules and SSD drives that still the hunger of the gaming industry and take gamers to the anticipated next level.
When exactly PC gamers should upgrade their system is hard to predict, as their reasoning is extremely versatile and also dependent on the upcoming launches of the industry. While some may update their system based on the release of every next generation gaming system, others may wait for a very specific jump in the specs and hardware such as jump from DDR4 to DDR5 or the jump from PCIe 4 to PCIe5.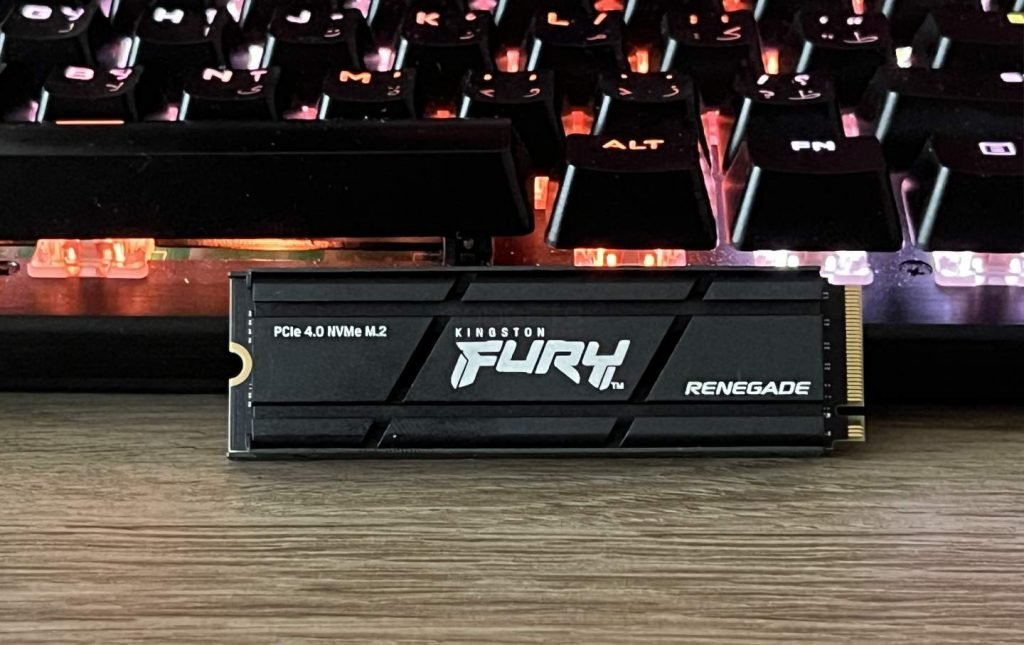 Recently, we have seen a growth in the need for additional storage for PS5 owners. Kingston foresaw this growing need and decided to launch the new Kingston FURY Renegade SSD with Heatsink, to supports many PS5 owners who'd like to upgrade with a heatsink enabled SSD, which will come with the benefit of keeping your system cool while the game heats up.
Generally, as the number 1 supplier of SSDs in the channel we can see, that the storage needs for gaming will remain strongly on the NVMe standard which has established itself as the predominant storage specification for this market segment.
Q7. Do these products also make an impact on video editing?
Yes. Not that many people know, that gamers and photo/video editors actually share a common interest. While some may find the combination unlikely at first, it isn't really that perplexing when you think about it.
The common interest is their PC; more precisely, the RAM designed for gaming PCs. High-performance RAM helps games and applications operate more efficiently, such as by improving FPS and responsiveness. More RAM capacity allows more content/data to be loaded from storage and utilised, like data-heavy image and video files.
Overclockable RAM designed for gaming PCs is generally recognised as meeting the most rigorous performance demands while having the ability to simultaneously multitask, easily handling extreme workload applications.
Which does sounds like the world of photo/video editing as well.
Q8. What is a recommended budget setup for content creators?
Well, the budget is always reliant on the speed and performance you want to achieve. However, as a content creator you will already see great benefits, by moving away from hard drive storage and towards a Non-Volatile Memory (NVMe) Solid State Drive (SSD) such as Kingston's KC3000.
Additionally, to speed up the direct response time of your system we recommend to also upgrade your DRAM module, if you haven't done so already. And while we are aware that there are already lots of fast DDR5 memory modules on the market, they aren't suitable for everyone's needs. If you simply want to boost your current system, we would recommend to simply go for a new DDR4 module.
Therefore, while the options of upgrading your system are huge and can bring great benefits, you always need to start by asking yourself, do you really need the fastest system or whether a reliable system with good response times is all you are after. Because if this is the case, Kingston Value RAM 8GB DDR4 3200MHZ at only $21 and a Kingston KC3000 PCIe 4.0 NVME M.2 512GB SSD for $76 can deliver a whole system lift for less than $100.
Q9. What are some good storage solutions for content creators?
Storage is either the hard-disk drive or the solid-state drive where data is recorded and stored indefinitely. Your computer uses storage to hold your operating system, your applications and any data that has been loaded during use.
If you are a content creator and you need to save large files such as photos, videos or data sheets on your PC, one of the easiest and most cost-effective ways to increase a computer's performance is to remove a hard disk drive and upgrade to a solid-state drive.
As a company that has over 35 years of experience in manufacturing storage, we know that a storage upgrade alone will drastically enhance your system. If it is by allowing you to store more files or by giving you more free space for the latest applications or operating systems.
Q10. What are your thoughts on users upgrading to used hardware instead of purchasing new ones?
Electronics. Without a doubt, they have become essential in this digital age. They are a major part of our lives; from the moment we wake up until we go to sleep. They are in our homes, classrooms, workspaces and vehicles. They are present everywhere we go, from where we shop, eat and drink to where we work, play and live. One may even be in your hand right now. They are ubiquitous. They are our lifeline.
However, they also have become a standard by which society measures success and wealth. We all know the moment when you just purchased a product and the next moment it is already outdated yet another, newer module has been launched. This constant circle of buying new and newer to stay on trend, is even harder since the recent cost of living increases.
By offering standalone products for the replacement of an older, slower memory or storage module with a new DRAM kit or SSD, which will already have the effect of enhancing your current system, we at Kingston Technology hope to play a small part in weathering the storm of the current inflation.
---
We would like to thank Antoine Harb for taking the time to answer our questions!