We recently had the opportunity to interview Dolly Lakhani, senior marketing specialist (Networking) at TP-Link MEA, on the future of networking technology and Wi-Fi 6.
Q1. Can you please tell us a little bit about yourself and your position at TP-Link.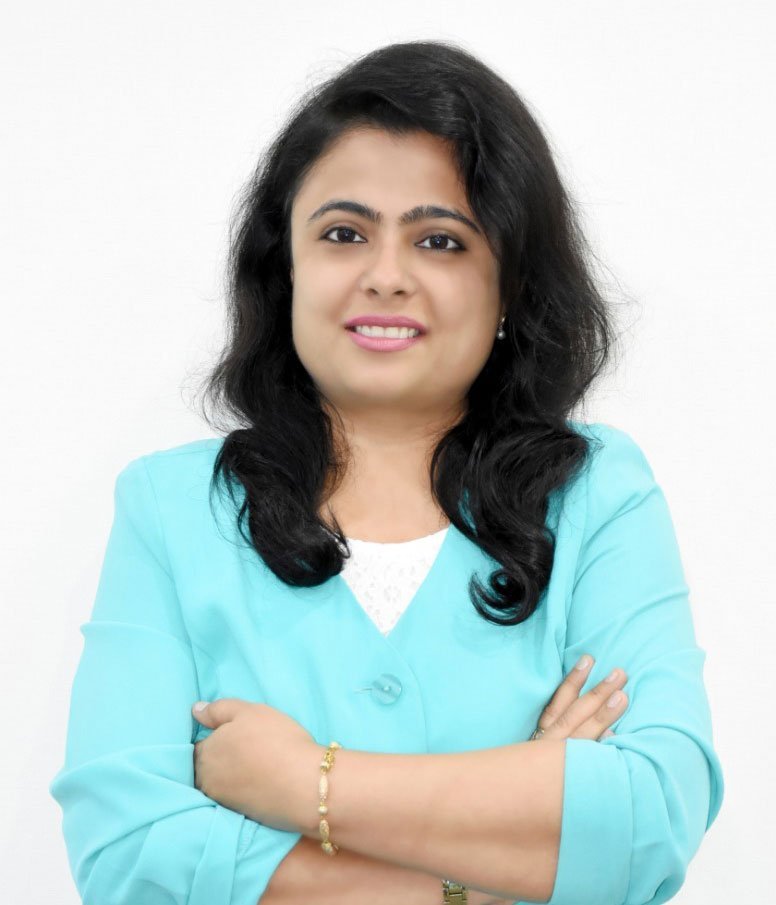 I am Dolly Lakhani, a Senior Marketing Specialist (Networking) at TP-Link MEA. I come with over a decade of experience in strategy development, relationship management, negotiation & influence, brand marketing, customer communication, lead development and project management.
My vast experience in B2B lead development has helped me develop an enviable competence in establishing an excellent rapport with potential and existing clients.
Q2. Can you tell us more about Wi-Fi 6? When is it best for customers to adopt this technology?
Wi-Fi 6 (also known as 802.11ax Wi-Fi or AX Wi-Fi) is the latest Wi-Fi standard that more and more devices are being developed in support of. Compared with Wi-Fi 5 (11ac Wi-Fi), the new Wi-Fi 6 combines two industry-leading and innovative technologies, OFDMA and 1024-QAM, to considerably improve speed, increase efficiency, and reduce congestion in high-density environments.
OFDMA is used to increase efficiency exponentially. For a better understanding, Wi-Fi connections can be seen as a line of trucks delivering data packets to users' devices. With 802.11ac Wi-Fi, each truck could only deliver one parcel ("data packet") to one device at a time. With OFDMA, however, each truck delivers multiple packets to multiple devices simultaneously.
With 1024-QAM, each symbol carries 10 bits rather than 8 bits, improving raw speeds by 25% compared to 802.11ac 256-QAM. Users can now watch Netflix at home or Twitch live streams from their computers – with 1024-QAM, streaming just got that much better.
Q3. Gaming in general being on the rise and a well-documented lifestyle hobby in the Middle East, will we see a dedicated range of routers or solutions to support the upcoming next-gen consoles by Playstation & Microsoft?
The COVID-19 pandemic has forced social distancing as a preventive measure around the globe, and a higher population of people is turning to serious gaming as a legitimate outlet during their free time at home. We already have a range of advanced gaming routers.
The Archer C5400X is TP-Link's first gaming router which is designed especially for powering the performance that high-end professional gaming demands. With a 1.8 GHz 64-bit quad-core CPU, three co-processors and 1 GB RAM, the Archer C5400X tri-band gaming router has been crafted to eradicate latency and deliver seamless gameplay.
If you're looking for something that works well with heavy-duty gaming as well as intense home-office use, you should check out TP-Link's blazing fast tri-band gaming router, the Archer AX11000. It is probably the quickest gaming router in the market that delivers Wi-Fi speeds at a whopping 10 Gbps.
Q4. What are you seeing as exciting trends in the computer networking market?
The intelligent cloud has become the first door that businesses and enterprises open on the path to digital transformation, not to forget the Dubai's government's initiatives and efforts that have paved the way for its adoption.
The overall business environment is a reliable driver for the uptake in cloud services, especially with the pandemic disrupting corporate life. The Internet of Things (IoT) has also emerged as a significant driver for transformation, given the fast rate it is growing across the globe and how beneficial its application has been for various sectors during this crisis.
Real-time connectivity resulting from emerging technologies such as IoT is fundamentally changing the way we do things – innovate, collaborate, produce, and even govern and live; it is going to play an integral role in the post-pandemic normal that we will hopefully be headed towards in the coming year.
Q5. What is your vision for TP-Link for the next two years? What are your investment focuses?
We are looking forward to a large-scale rollout of more advance network in the next couple of years by adding more & more Wi-Fi 6 products in consumer line and for businesses Wi-Fi 6 Wireless Dual-Band Ceiling Mount
Access Points: EAP660 HD and EAP620 HD and our POE switches have been developed to cater to the rising needs of the UAE market. Adding our Omada Wi-Fi 6 access points to a business network extends greater capacity and increases speed to establish stronger connections for multiple devices.
TP-Link's Omada's Software-Defined Networking (SDN) platform integrates network devices, including access points, switches, and gateways to provide users with 100% centralized cloud management. head as these ready-to-launch- technologies empower enterprises and individuals with a throughput of up to 4 times faster than what the previous technologies allowed.
An important area, as a use case, that will attract much focus in the coming year or two is cybersecurity. With the adoption of emerging technologies increasing exponentially, the need to keep data and processes secure is higher than ever before. Factoring in the geopolitical issues and the rise in malware attacks, security is becoming a priority for banks, companies, and public sectors alike.
Q6. What do you think are the most important innovations that TP-Link has created in the wireless and networking segment recently?
Now the current demand is seamless network as well as surveillance cameras, TP-Link soon will launch their IP cameras to meet the demand in the market.
Q7. Can you tell us a bit more about your range of smart home devices?
We have added TAPO Brand in our smart home portfolio. We are glad that we have received huge demand and acceptance of out TAPO products from the market. TAPO was created to engage in the small intelligent appliances market, to help people adopt a new smart home lifestyle at an affordable cost.
Q8. Has the pandemic and disruption in business affected sales for TP-Link?
Now that people are coming to terms with the fact that they may have to work from home for the foreseeable future, their demand for a better home office and seamless connectivity for uninterrupted working, learning, and entertainment at home has shot up.
This has caused a surge in the popularity of TP-Link's AX-technology based routers that cater to these needs very well. This includes the high-speed Wi-Fi routers, Archer AX11000 and the blazing Archer AX6000 for gaming enthusiasts, traders, and other high-intensity users currently operating from home.
The Archer AX6000 Wi-Fi router offers dual-band Wi-Fi speed boosted by 1024QAM which delivers astonishingly fast speeds of up to 5952 Mbps while the AX11000, probably the fastest gaming router in the market, delivers Wi-Fi speeds at a whopping 10 Gbps.
The routers in this series have been designed to cater to the growing needs of the ever-increasing work-from-home people. Be it working from home, or distance learning during this pandemic, or serious gaming, these powerful routers are helping people power through from their homes.
Q9. We've recently written an article on the rise of PC shipments during the pandemic. Do you think this trend will continue into 2021?
As we have witness first hand with the rise in the sale of TP-Link's solutions during this period of crisis, we hope for this trend to continue in the time to come. Owing to the significant shift in consumers' lives to a work-from-home lifestyle, more and more individuals, as well as SMBs, are willing to invest more towards proper computers and routers.
People finally realize that they cannot possibly get all their work done from a hand-held device or a hot-spot or an average internet router. As home offices are being taken more seriously, the demand for better devices and connectivity is increasing in proportion. This trend has only just begun, and we are quite optimistic that it will continue to grow over the next year or two.
Q10. Service is a key aspect in a market like UAE. How focused is TP-Link on providing quality after sale service?
We cannot deny that our logistics have definitely been affected due to the lockdown rules that have been put in place for everyone's safety. However, TP-Link's after-sales support remains as prompt as ever – since we were remotely assisting customers earlier, we continue to do so during the COVID-19 pandemic.
Technological advancements and the intelligent architecture of TP-Link's solutions make things smoother for both our customers and our technical support staff as many issues faced by them don't actually require site visits.
All our support lines are active and we already have smart applications that help customers with their routine issues and troubleshooting requirements.
---
We would like to thank Dolly Lakhani for her time in answering our questions!