BenQ today unveiled GW2790QT and GW3290QT, 27- and 32-inch 2K QHD monitors designed for maximum efficiency for any task and easy switching between devices and work activities. GW90 Series Eye-care monitors featuring eyecare technology, ergonomic design, USB-C data transfer, charging plus integrated USB-hub connection, as well as unique coding mode to enhances efficiency of programming work and visual comfort.
"GW90 Series monitors help personalize modern hybrid-working lifestyles," Manish Bakshi, Managing Director, BenQ Middle East & Turkey. "Their USB-C architecture simplifies multitasking productivity at traditional workspaces, at home, or even on the go. Software developers can benefit from specialized coding mode to ensure eye comfort and enhance work efficiency. Additionally, GW90 series facilitating remote collaboration with noise-cancelling communication and promoting holistic well-being via eye-care and fun aesthetic functionality."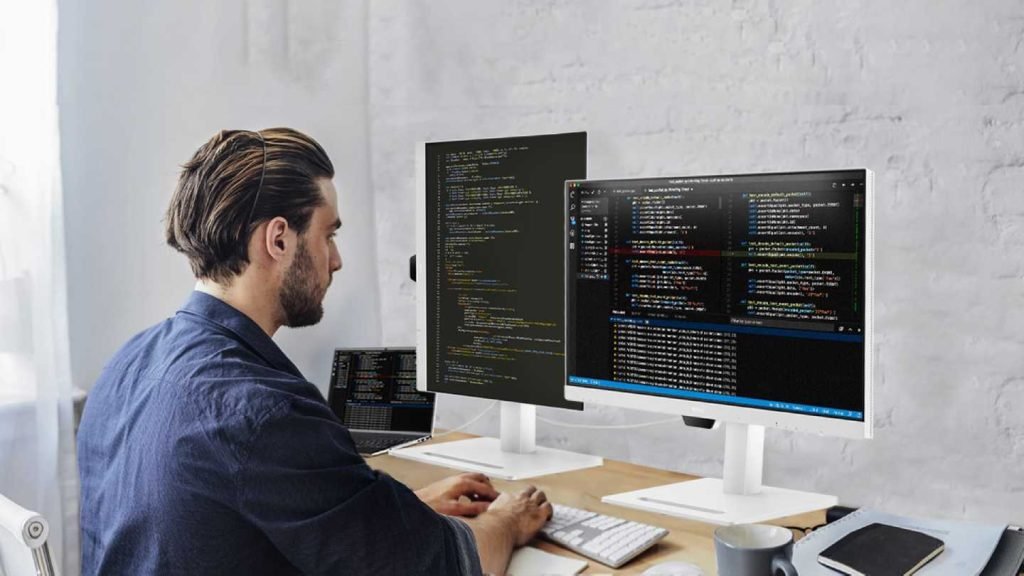 Exclusive coding mode increase productivity of programming work and visual comfort by optimizing the contrast and saturation of dark mode. With distinguishable shades of color, coding mode can support software developers to focus more on work and relieve eye strain in workspace or dime surroundings. Starting from previous version of GW85TC series, coding mode has received widely good reputation on Amazon and e-commerce platforms. Users give positive comments on coding mode, saying it reduces symptoms of eye strain and supports to work for longer hours.
Pioneering BenQ Eye-Care innovations including TUV Rheinland-certified Flicker-Free and Low Blue Light Technologies and Brightness Intelligence Gen2, which adds customizable settings to auto optimization of screen brightness. The color weakness mode compensation and simulated e-paper reading mode are also easily navigated with BenQ Eye-CareU software for convenient and prolonged vision health protection.
Further promoting work-life balance and well-being, GW2790QT and GW3290QT provide height adjustability and pivot rotation to arrange vertical screen for easy coding and multiple daisy-chained monitors in comfortable productivity-enhancing orientations.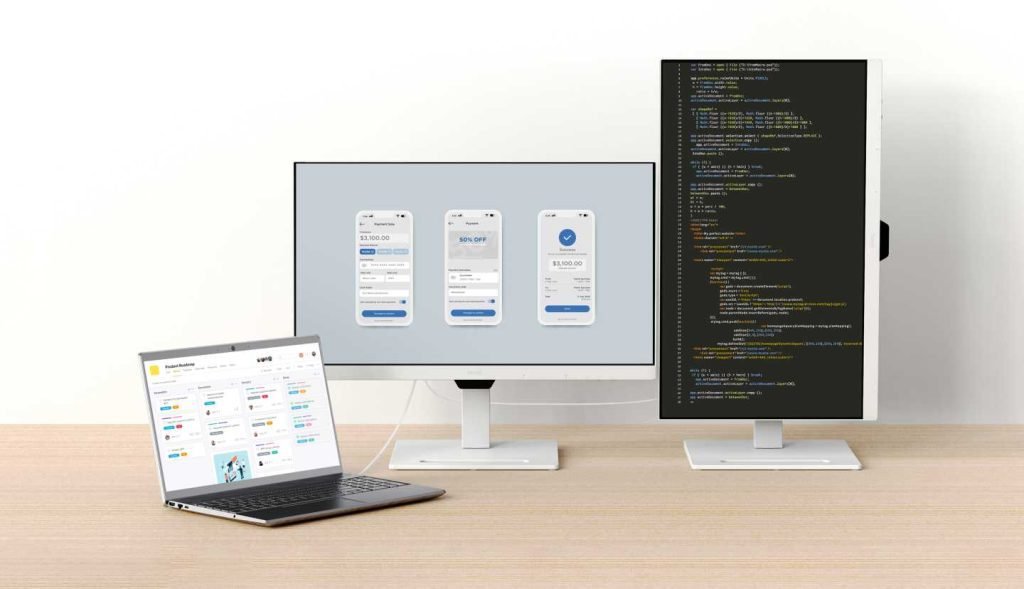 Equipped with USB-C connection for data and video transmission and up to 65 watts of power delivery for charging laptops and phones, GW2790QT and GW3290QT monitors provide an integrated USB hub and comprehensive HDMI, DisplayPort, USB, and audio ports for fast switching between peripherals and smart devices. Integrated Noise Filter Speakers and Noise Cancellation Microphone ensure crystal-clear remote conferencing for added versatility and productivity.
Desktop devices, their cables, and office materials can be neatly organized using the optional GC01 base cover kit, which comes with two base cover inserts: a light grey cover with grooves and niches for smartphones, cables, pens, and office paraphernalia, and a green studded platform for setting up fun building blocks and brick figures.
Helping professionals reduce clutter and easily switch between work and leisure, BenQ GW90 Series monitors enhance today's busy lifestyles with a touch of health-conscious fun.