Elgato's latest game capture device, the HD60 X is designed for use with the latest consoles in mind. It can stream and record 1080p60 HDR10 footage while passing through up to 1440p120, 1080p240, or even 4K60 at HDR10.
The HD60 X is for gamers who want to stream their gameplay on services like Twitch or YouTube. This is also the company's first capture card that uses Elgato's variable refresh rate (VRR) passthrough technology ensures that it works with the latest consoles and graphics cards without issues when frame rate is inconsistent.
With its USB 3.0 connection, video processing is fast enough play through the capture software instead of relying on a pass-through video signal.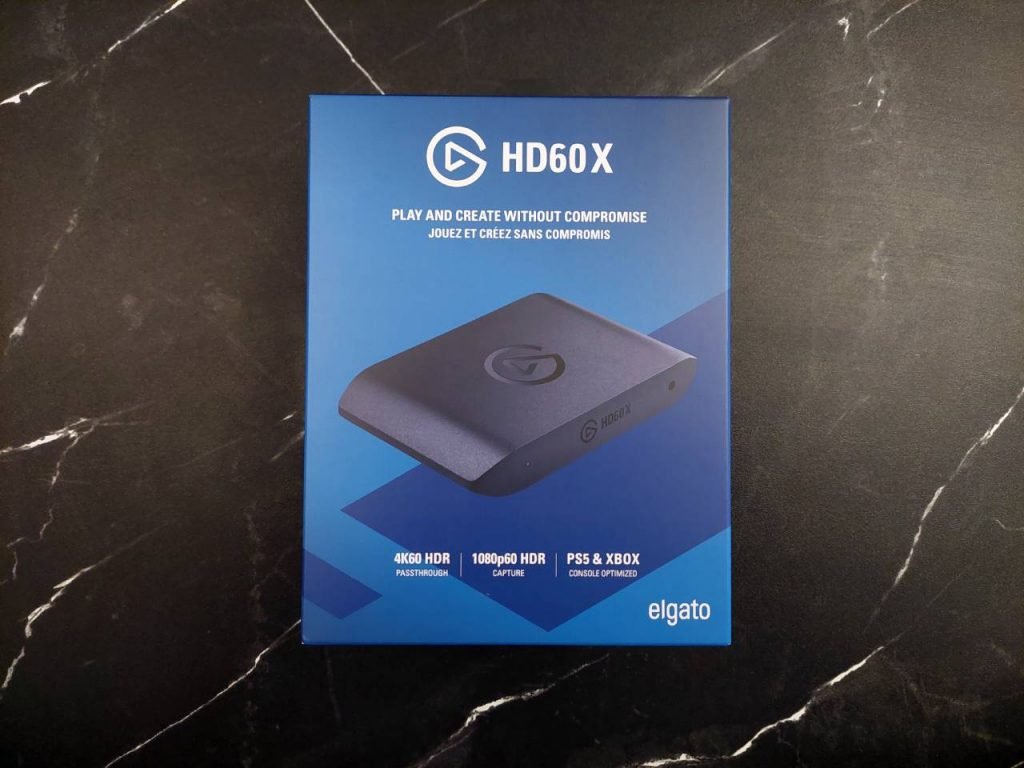 What is it used for?
The HD60 X game capture device connects external sources such as a console and sends video to both a display and PC. You can then play games while livestreaming to Twitch or YouTube in Full HD 1080p60 quality, while simultaneously recording 1080p60 HDR10 footage to a hard drive. Instant Gameview technology syncs your broadcast with your gameplay, allowing you to monitor your capture feed with ultra-low latency.
Specifications
Input
HDMI (unencrypted)
Output
HDMI (lag-free passthrough) up to 2160p60, 1440p120, 1080p240, VRR, HDR
Capture Resolutions
2160p30, 1440p60, 1080p60, 1080p30, 1080i, 720p60, 576p, 480p
HDR 10-bit passthrough (up to 4K60) / capture (up to 1080p60) (HDR capture is currently only available on Windows)
Dimensions
112 x 72 x 18 mm / 4.4 x 2.8 x 0.7 in
Weight
91 g / 3.2 oz
View full specifications
Packaging
The Elgato HD60 X comes in a small blue and white box. The packaging contains: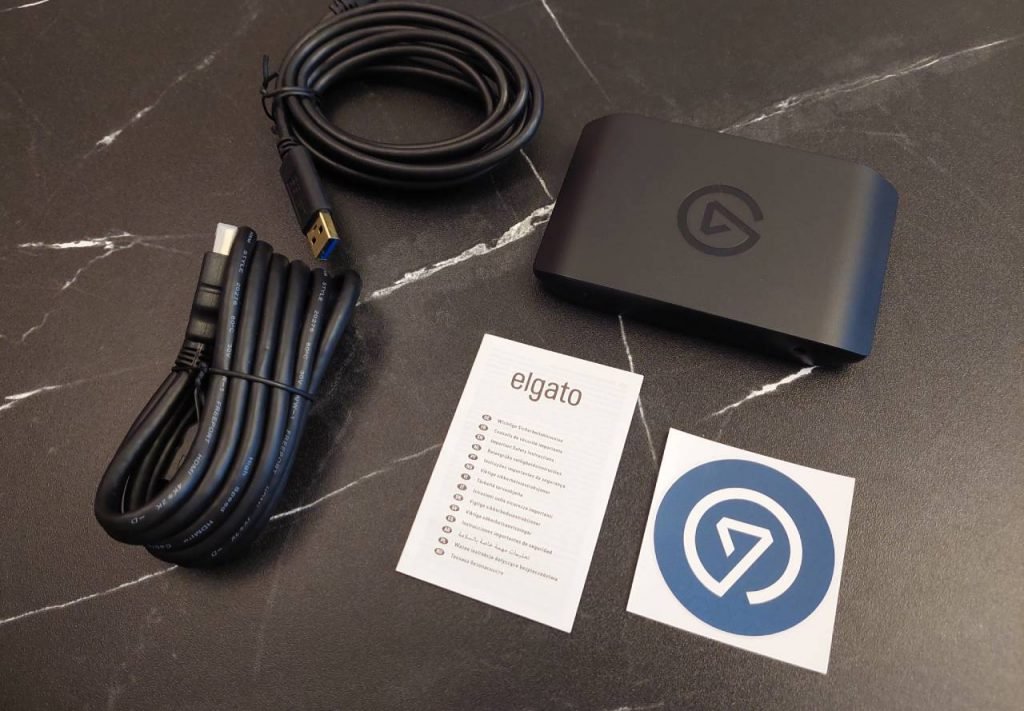 Elgato HD60 X
HDMI cable
USB type C to A cable
Elgato sticker
User Guide
Design
The Elgato HD60 X is made of hard plastic and comes in a discreet black color. It has a small footprint and is minimal in terms of design. At just 112mm wide, 72mm deep and 18mm thick, it is portable.
The device is flat which allows you to place it almost anywhere. HDMI input/output and USB Type-C 3.2 Gen1 ports are at the back to keep cable clutter to a minimum. At its base we are non-slip rubber feet. At the front is a LED light to monitor activity.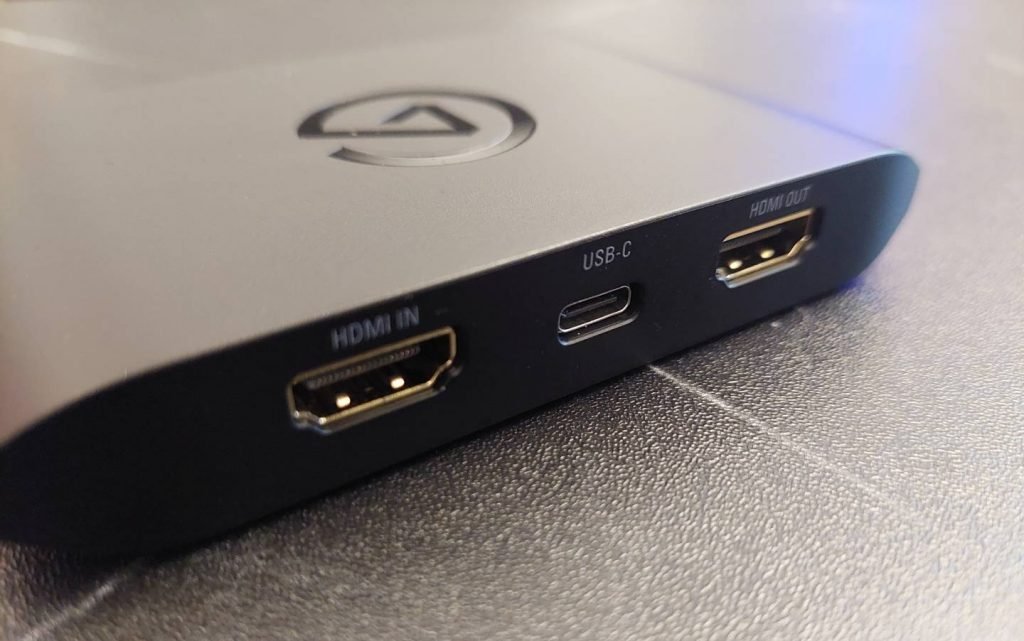 Setup
Unlike previous models, the Elgato HD60 X does not require an external power source. Instead, the device is powered by the USB-C port providing more versatility and ease of use.
The Elgato HD60 X allows for recording and streaming of video content from any HDMI source (such as PC, gaming console, camera etc.) at 1080p 60FPS with HDR10 and true 4K60 passthrough. This means that content creators can record orstream footage at Full-HD (with HDR10), and enjoy the benefits of 4K60 gaming on their display. It is also optimized for use for the PS5 and Xbox Series with HDR10 Signal and VRR.
Setting up the HD60 X is simple —
Connect the HDMI cable from your source (e.g. gaming console) into the HDMI-In port on the HD60 X
Plug in the supplied HDMI cable from the HD60 X HDMI Out to your Monitor/TV
Finally connect the USB-C cable from the HD60 X USB Out to your PC/Laptop and you are ready to go.
The HD60 X uses its captured video and transfers data to a connected PC or laptop via its USB 3.0 interface. This data can then be live-streamed using software or recorded for editing and content creation.
When using the HD60 X in a dual-PC setup, follow the same process but connect the HDMI Into your PC's GPU out to capture your gameplay and then provide this footage to your streaming PC.
Software
Elgato offers its own Game Capture HD software called 4K Capture Utility (4KCU), for use with the HD60 X as a free download, and it's quite capable for both recording and streaming gameplay. You can record video locally or stream to Twitch, YouTube or any rtmp-based streaming video service. The customization options are fairly powerful, letting you add your own graphics, text, webcam feeds, web pages, or even animations.
4KCU captures all content – gameplay, cutscenes, soundtrack, chat – in high-resolution 1080p60 HDR10 or 4K30 quality. If 4KCU is not set to record, Flashback Recording automatically caches several hours of gameplay so you can slide back in time to capture retroactively. Live Commentary enables you to save your voice as a separate track and adjust levels on the fly. To record while broadcasting live, Stream Link technology outputs HD60 X's native feed to 4KCU and third-party broadcast software like OBS Studio, so you can record clean, clutter-free gameplay while streaming with overlays, alerts, etc.
Gameplay recordings are saved directly to your hard drive in space-saving HEVC format. 4KCU's Library enables convenient file management tools, including Smart Folders to find and group recordings based on your search criteria. Files may be exported as AAF files for immediate editing in software such as Adobe Premiere or Vegas Pro.
Capture and Streaming Performance
Elgato HD60 X supports recording 1080p60 HDR10 footage while passing through up to 1440p120, 1080p240, or even 4K60 at HDR10.
Live capture video quality is on par with what you can get on screen, in this case limited to 60 FPS because that's the refresh rate of the monitor used. There were no tearing or other artifacts as long as VRR and monitor's adaptive sync is used. Streaming performance is very good and the captured video quality has remained consistently high.
Games are very playable without any noticeable lags and you can actually play through your monitor while you record or stream.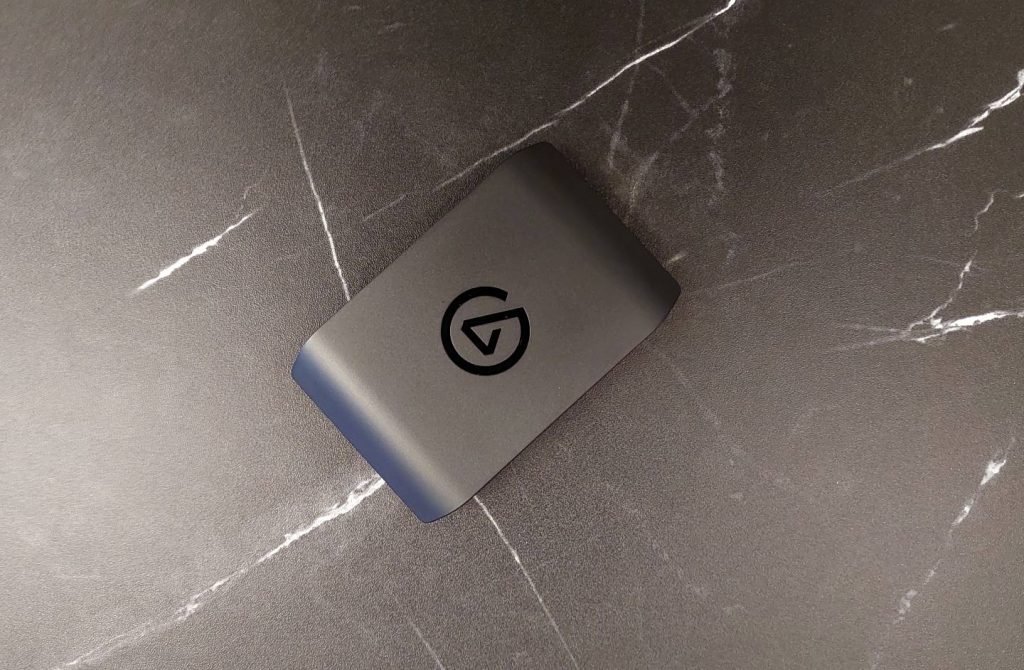 Elgato HD60 X Conclusion
If you're a streamer or gaming content creator, the Elgato HD60 X is highly recommended as it makes capturing footage so much more flexible and easier than using the console's native recording features. The device is lightweight and requires no external power to function.
The Elgato HD60 X comes ready for next-generation gaming with both variable refresh rate and high dynamic range. It can be used to record both 1080p60 or 4K60 and both its pass-through video and live capture video on are responsive enough to comfortably play through while streaming.