Games have grown significantly in file size and with the limited built-in storage of modern consoles, it can get difficult to grow your game library.
This is where the WD_BLACK P10 comes to the rescue. The P10 Xbox Game Drive is an external hard drive specially designed for the Xbox One and is available in capacities of 1TB, 3TB and 5TGB.
Specifications
| | |
| --- | --- |
| Capacity | 1TB, 3TB, 5TB |
| Interface | USB 3.2 Gen 1 |
| Connector | Micro B |
| Dimensions (L X W X H) | 4.65″ x 3.46″ x 0.5″ |
Packaging & Design
The WD_BLACK P10 comes is a sleek back and green packaging with the product photos and details. Inside the box, we find the hard disk, a USB cable and a two-month access to Xbox Game Pass, a game subscription service from Microsoft for use with its Xbox One console and Windows 10. Xbox Game Pass provides users access to a catalog of games from a range of publishers for a monthly subscription price.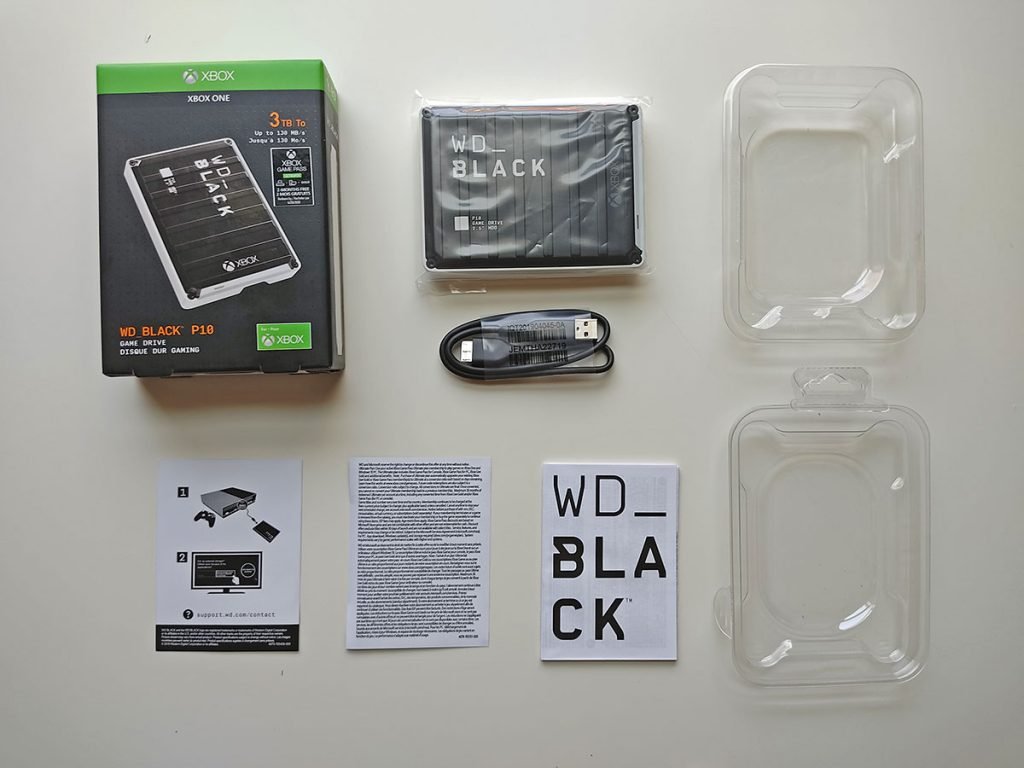 In terms of design, the WD_Black P10 Xbox One Game Drive looks like an army container. The hard disk is enclosed in sturdy case with a black and white finish that fits the Xbox One. The metal casing ensures that the drive remains well cooled during extended use to avoid performance dips.
For those wondering the difference between the P10 Xbox One variant and the regular versions, the Xbox one drive comes with a unique black and white accent instead of a full-black housing and offers two months of Xbox Game Pass. Apart from that, both product lines are the same.
Performance
The WD_BLACK P10 will give your digital game library some more breathing room when it comes to storage space. The drive comes preformatted in the exFAT file system and can also be used on with a PS4, PC or Apple Mac.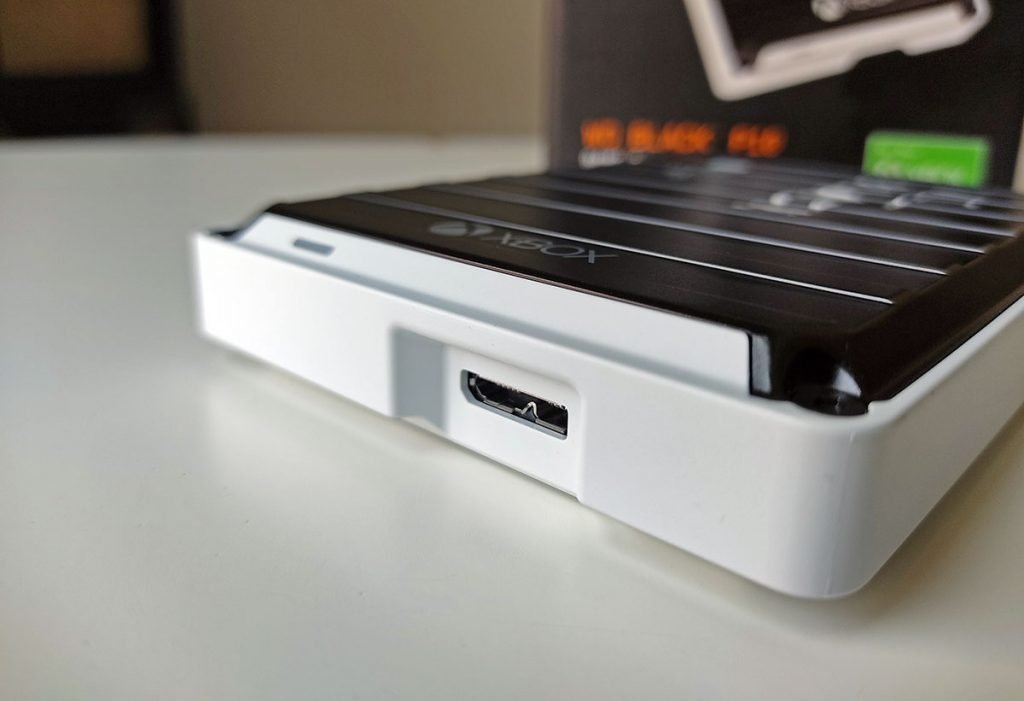 Instead of the increasingly popular USB-C, WD uses a USB Type-A to Micro-B port. This narrow and specific port is more commonly used on external hard drives. WD claims to be able to reach speeds of up to 140MB per second and they are not far from that.
The drive has a storage space of 3 TB which, on average, should be enough for about 80 to 100 Xbox games. In our tests, The WD_BLACK P10 reached a maximum reading speed of 130 MB per second and a writing speed of 120 MB per second.
Conclusion
With 3TB of storage capacity, the WD_BLACK P10 Game Drive for Xbox One is a well-designed external hard drive designed specifically for Xbox gamers looking to expand their digital game library.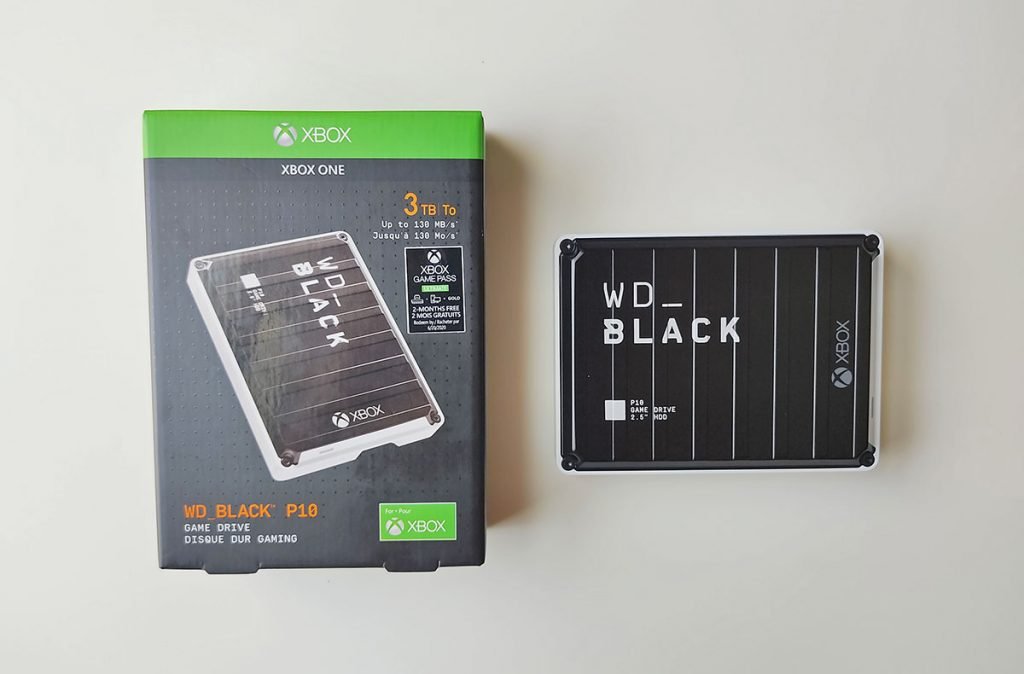 If you're looking for more storage for your Xbox console, the WD_Black P10 is a rugged looking external HDD drive with respectable performance. And if capacity and appearance are important, then the WD Black P10 Game Drive is certainly fits the purpose.
The WD_BLACK P10 also comes with a two-month Xbox Game Pass Ultimate membership, which provides all the benefits of Xbox Live Gold, plus access to over 80-100 high-quality games on your Xbox console.
The WD_BLACK P10 3TB is available for AED 409 from Sharaf DG.