Who says gaming needs to be restricted to a PC or an Xbox/Playstation when you can project it on your wall! The BenQ TK700STi allows you to do just that without forfeiting on the experience in both visuals and audio. So lets get down to the specs of it.
Specifications
| | |
| --- | --- |
| Projection System | DLP |
| Native Resolution | 4K UHD (3840×2160) |
| Brightness | 3000 |
| Contrast Ratio | 10,000:1 |
| Light Source Life (Normal) | up to 15,000 hours |
| Lens | F/#=1.94~2.05;f=9.25~11.1 mm |
| Optical Zoom | 1.2x |
| Acoustic Noise (Normal/Eco) | 34/28 dBA |
| Speaker | 5W Chamber |
| Image Size | 30″~300″ |
| Throw Distance | 0.9~1.08 |
| Dimensions (WxDxH) with Adjustment Foot | 312 x110 x246mm |
| Weight | 3.1kg |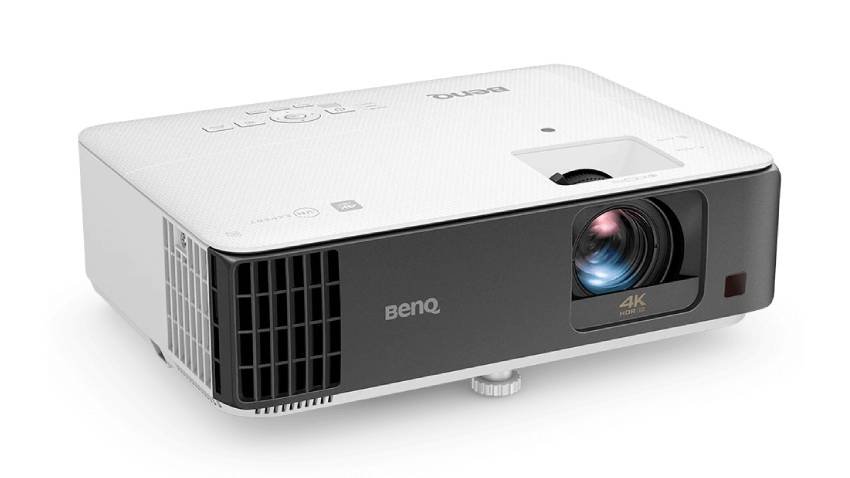 One of the major reasons why gamers do not usually opt to project their screens using a projector is due to the lags in processing an image. The BenQ TK700STi supports 4K at 60Hz with an excellent 16ms response time for the resolution, which means you get a crisp image with a smooth frame rate at a negligible input lag. With a 3,000 lumens brightness and HDR support, your gaming display is taking up to a whole new level.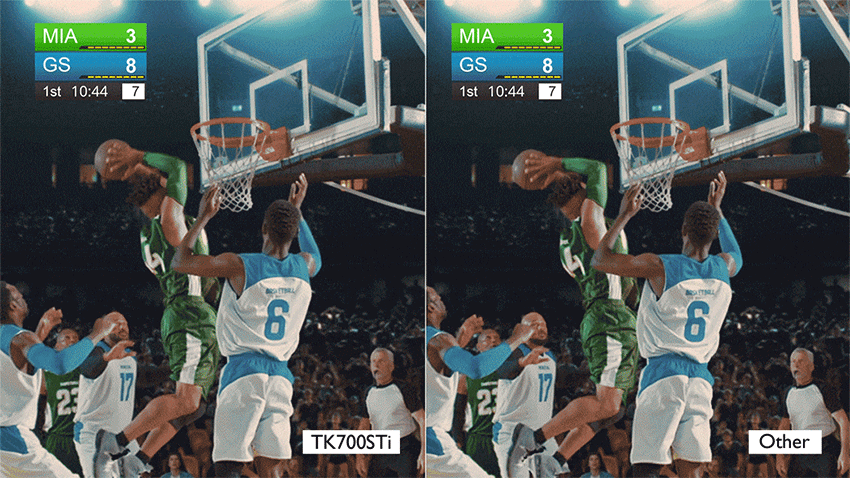 While 60Hz at 4K is impressive, the TK700STi will also support 120Hz so long as you're happy to compromise on a 1080p output, and with three modes in the form of FPS, SPG, and RPG, the display can be optimized according to the type of action happening on screen. The 2D keystone eliminates trapezoid effects while the digital rotate adjustment helps improve the image quality when projecting from uneven platforms across your living room.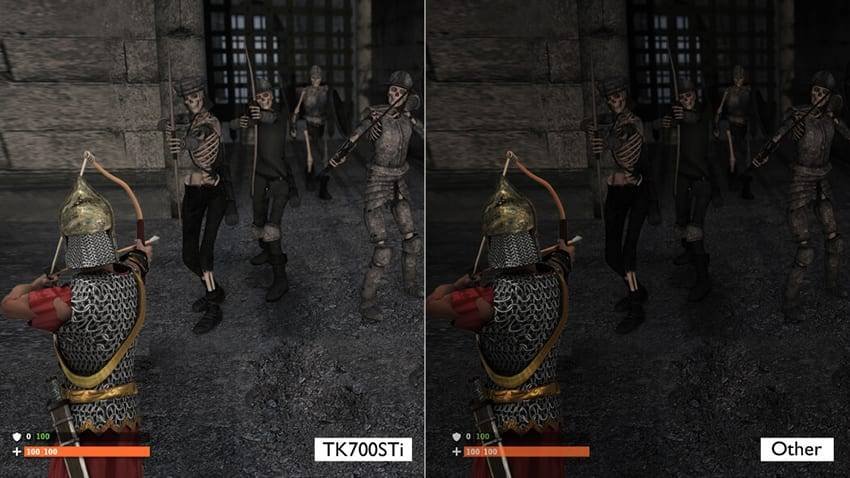 The TK700STi stands at 31cm wide and just 3.1kg in weight making it compact enough to move your gaming station around as per your preference. There are two HDMI 2.0 ports (with ARC on the second port), an RS-232, audio out for 3.5mm, and a sole USB port that lets you connect to most gaming consoles, handheld devices, and streaming boxes.
The audio doesn't disappoint either, there are 4 modes to choose from Cinema, Music, Sports or Game. The TK700STI also sports an Android TV interface via an included HDMI streamer, which is a hidden third HDMI port behind a rear cover plate. This lets you access most streaming services, with the exception of Netflix which requires to be cast from a laptop or secondary streamer due to licensing concerns. Based on your mood for the day the projector can also be converted into a tv station that lets you watch all your favourite shows on a big screen. The built-in 5W audio provides captivating audiovisual experiences at the comfort of your home.
The BenQ TK700STi also comes with Google-certified Android TV streaming, allowing users to access Google Play Store for Android TV.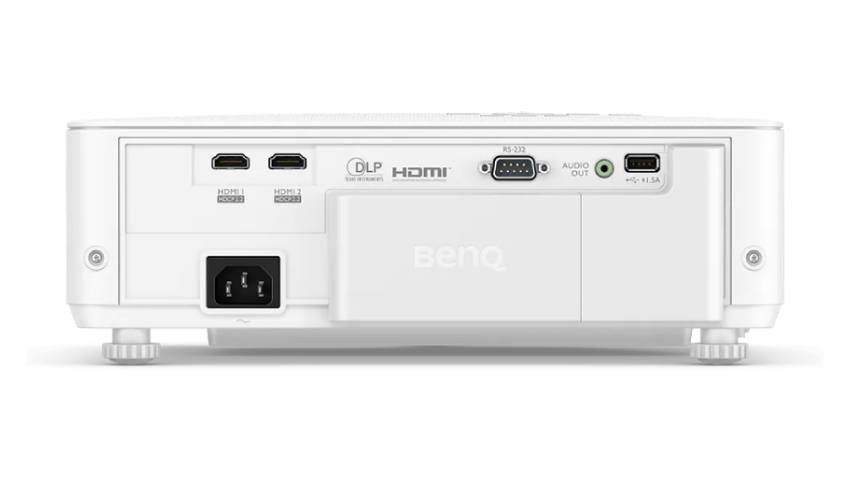 Conclusion
If you are looking to convert your spare room into a gaming room and the fastest 4K response time on the biggest screen possible at a great price, then this is sublime. Although if you want to use it solely for entertainment – watching movies, this would be a steep price to pay.