Elgato announced a new line of custom hardware for content creators. Made in collaboration with Bethesda Game Studios, the line celebrates some of gaming's most beloved franchises. For its first release, fans can collect limited-edition gear inspired by Starfield, Bethesda Game Studios' first new universe in over 25 years. And there are more drops to come, spanning the publisher's award-winning lineup of IPs from The Elder Scrolls to Fallout.
Officially licensed by Bethesda Game Studios, the Starfield Wave:3 microphone and Stream Deck make ideal companions for any explorer. Sporting an iconic design, Wave:3 ensures creators always sound loud and clear, whether they're directing squad fire or chatting with their crew. Meanwhile, Stream Deck empowers them to control any workflow, from piloting their starship to managing a livestream. And with a bonus digital kit, gamers can download free icons to personalize their Stream Deck in Starfield style — no matter which device or model they have at home.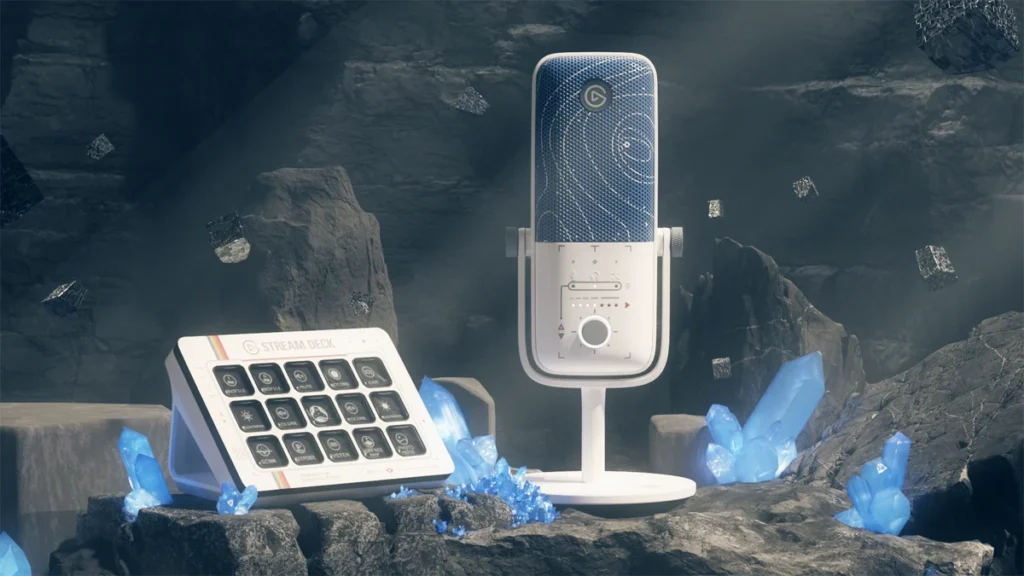 Elgato's history of hardware collabs includes top industry names like Discord, OpTic Gaming, and Dreamville Records. But this marks the first time Elgato has teamed up with a game developer. "It's an exciting opportunity to merge the worlds of gaming and content creation," said Taylor Ward, Director of Ecosystem at Elgato. "For the first time, creators can build their dream setup with gear that not only performs at the highest level — but also immerses them in the Bethesda Game Studios storytelling they love." As with all Elgato customs, each piece is hand finished in Germany by an expert production team.
Moving forward, Elgato and Bethesda Game Studios plan to reveal more custom releases over the coming year. Beyond Starfield, Bethesda Game Studios' lineup includes titles like DOOM Eternal and Hi-Fi RUSH. Meanwhile, Elgato continues to grow its own product lineup — last year releasing its first XLR microphone,  Wave DX, and adding dial and touch-strip control to the new Stream Deck +. As for creators, they'll need to wait and see which of their favorite franchises gets featured in the next Elgato drop.
In the meantime, the Starfield Wave:3 and Stream Deck are available to purchase on Elgato's webstore for a limited time.