The Huawei FreeBuds 4 is one of the first open-fit Active Noise Cancellation wireless earbuds from Huawei with several standout features including ambient noise cancellation, high-quality sound and dual device connectivity.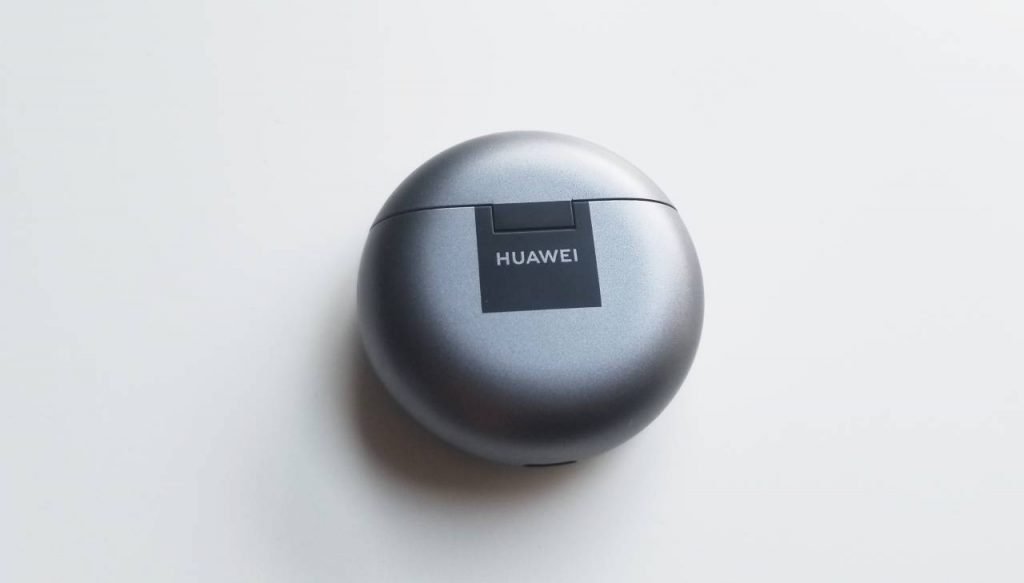 The FreeBuds 4 incorporates an all-new adaptive ear-matching technology for even greater audio immersion. The open-fit design allows air pressure to stay equalized, while ensuring important environmental sounds can still be heard — for a safer, more comfortable wearing experience even after long hours of use.
With the open-fit ANC 2.0 technology, the earbuds feature improvements at the hardware and software level that take open-fit noise cancellation to new levels.
Specifications
Color Options:
Silver Frost, Ceramic White
Dimensions:
Per earbud
18.5mm x 16.8mm x 41.4mm (DxWxH)
Weight: About 4.1 g

Charging case
58mm x 21.2mm x 21.2 mm (DxWxH)
Weight: About 38 g
Connectivity:
Bluetooth compatibility: BT 5.2
Pop-up & pair supported *
Wear detection supported Simultaneous Bluetooth connection supported
*Requires smartphones running EMUI10 or above.
Audio Technology:
Open-fit active noise cancellation Call noise cancellation
Driver:
10 mm dynamic
Certifications
Splash, Water, and Dust Resistant Resistant IPX4 – Earbuds
Battery:
Battery capacity
Per earbud: 30 mAh
Charging case: 410 mAh

Charging
Wired: USB Type-C
Packaging
The packaging includes the earbuds, charging case, a USB-C charging cable, manuals and replacement earbuds in three different sizes. There is no power adapter or a protective cover included for the case to prevent the it from being scratched; but they can be purchase separately.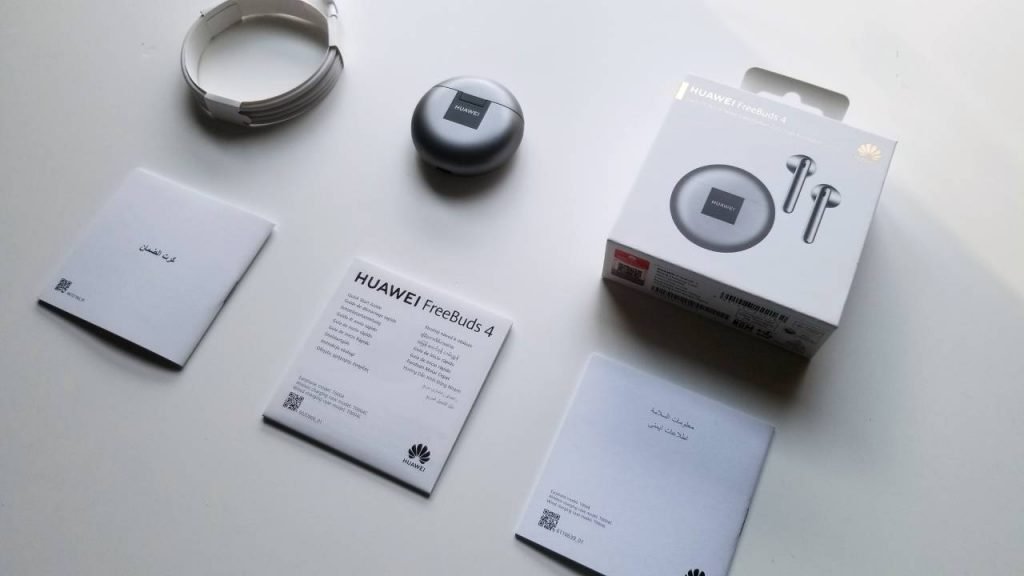 The package includes:
Earbuds
Charging case
Quick Start Guide, Safety Information, and Warranty Card
Warranty certificate
USB-C cable
Design & Build
The FreeBuds 4 is available in two colors – Silver Frost, Ceramic White.
The charging case is circular in shape and comes in a matte grey texture. At the bottom is the USB-C charging port (the case does not support wireless charging) and on the front is a LED indicator for battery status. On the left of the case is the pairing button. The case itself is very compact and can be easily carried in your pocket.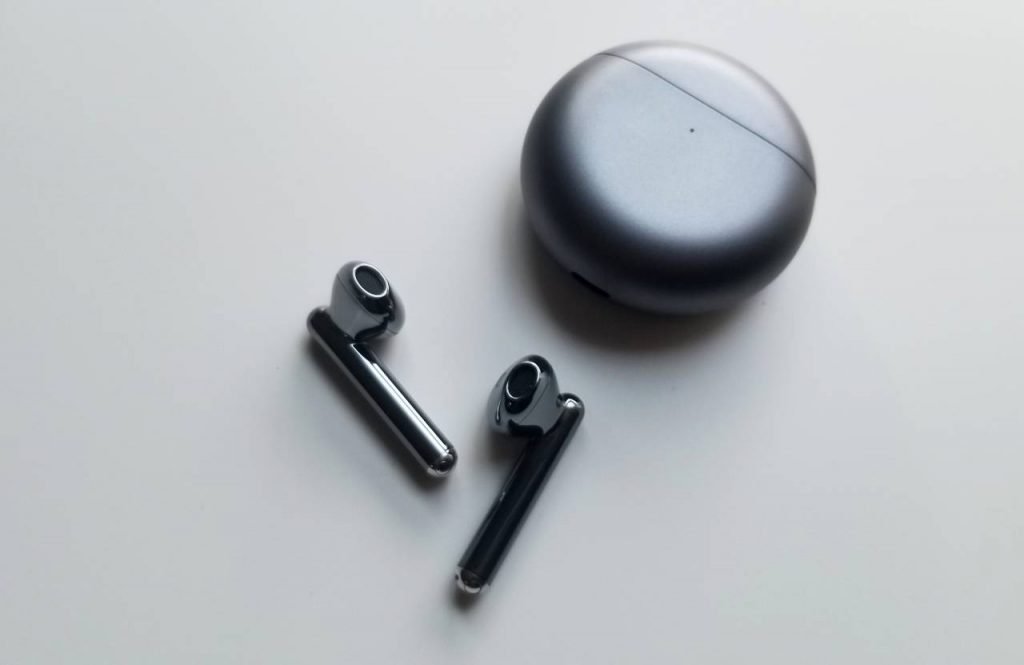 The earbuds themselves look well-designed and have a glossy, circular-shaped stem. They are lightweight, compact, easy to wear and comes with touch sensors for controlling playback, volume, calls and switching between ANC modes.
The earbuds are magnetically held inside the charging case. A small drawback here is that it's somewhat difficult to remove them as the magnets hold them firmly in the case
Features
Open-fit ANC 2.0 technology
One of the main features of the FreeBuds 4 is dual-microphone hybrid denoising technology which reduces ambient sounds up to 25dB. These microphones can help accurately pick up ambient noise and also features a new internal structure that can help avoid wind noise interference as well as improving sound pickup sensitivity for the internal microphone.
Adaptive Ear Matching
HUAWEI FreeBuds 4 uses adaptive ear-matching technology to detect your unique in-ear shape and how you wear the earbuds, then intelligently selects from a variety of noise cancellation modes to achieve optimal low-frequency sound reduction.
Dual Device Connection
The FreeBuds 4 can connect to two devices simultaneously, for seamless, switchable listening. The Audio Connection Center in the Huawei AI Life App enables managing devices paired to HUAWEI FreeBuds 4 on an easy-to-use screen and helps with switching audio between devices.
Gestures
The earbuds support touch gestures. There are touch sensors at stem of each earbud which help control media playback, volume, calls etc. Once you get the hang of it, they work effortlessly.
Tap twice on the stem of the HUAWEI FreeBuds 4 to answer/reject a call, play/pause music, play previous/next song and enable voice assistant. Users can also swipe up and down the stem of the earbuds to control the volume and lastly a long press with enable/disable noise cancelation.
Low Latency Mode
With all-new game audio coding technology, HUAWEI FreeBuds 4 are able to reduce latency to an imperceptible 90ms on HarmonyOS 2 phones and 150ms on EMUI phones.
Usage Detection
The FreeBuds 4 is equipped with a useful usage detection feature which automatically stops playback when the earbuds are removed.
Performance & Audio Quality
The FreeBuds 4 features a large 14.3 mm LCP dynamic driver and a frequency range of up to 40 kHz that delivers well-balanced audio quality, both in multimedia playback and during calls. The mids and treble are clear without distortion, even at maximum volume levels.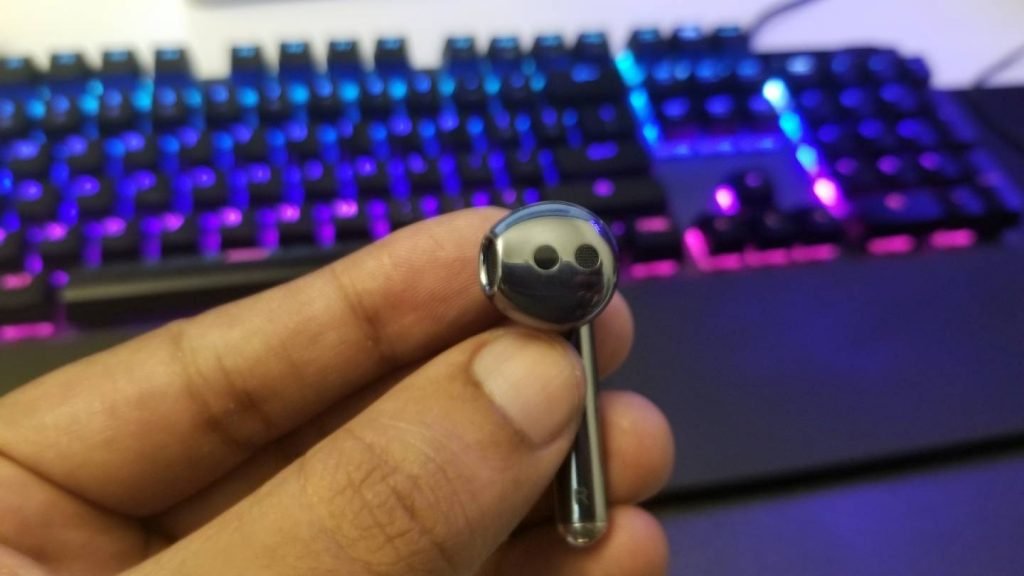 Each earbud is equipped with its own bass-enhancing power engine for greater diaphragm vibration. However, bass is a bit lacking when compared to the FreeBuds Pro. And since these are open-fit earbuds, the volume is not as loud as in-ear earbuds.
Noise cancellation works very well, it comes with only one ANC mode but is reasonably effective. Touch gestures are quickly recognized and work flawlessly once you get used to it.
Software
Th earbud functions can be controlled through Huawei's AI Life app for Huawei and Android phones. On iOS the app is not available yet. The app lets you see the battery status, update firmware, and switch between audio sources.
The Audio Connection Center in the Huawei AI Life App enables managing devices paired to HUAWEI FreeBuds 4 on an easy-to-use screen and helps with switching audio between devices
Connectivity & Battery
The Huawei FreeBuds 4 uses Bluetooth 5.2 to pair with other devices. On Huawei devices, the FreeBuds 4 is instantly recognized. On other devices, pairing is done via a long-press of the pairing button on the left side of the charging case. The Bluetooth connectivity is stable without any delays between the devices.
The earbuds themselves have a 30mAh capacity each and the charging case 410mAh. Depending on usage, the FreeBuds 4 lasts between 3-4 hours depending on the ANC mode.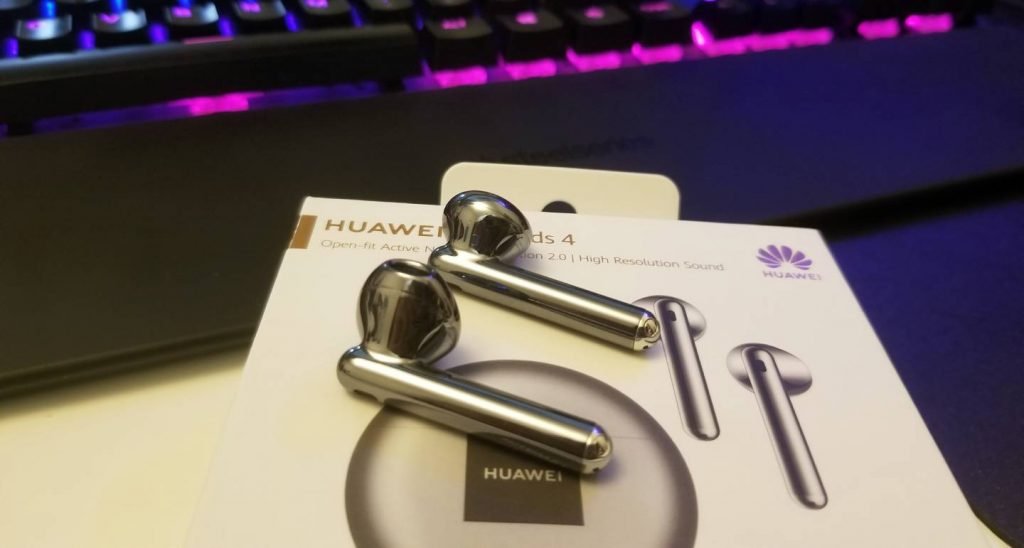 With the charging case, total battery life can reach about 20h of music playback with ANC off, and for calls, up to 14h with the charging case and ANC off.
You can also use your smartphone or tablet to reverse-charge the charging case while you are on the go. The FreeBuds 4 can be ready for 2 hours of listening with just 15 minutes in the case. If you use a Huawei phone, it notifies you of the battery status every time you open the charging case.
Verdict
If you're looking for open-fit true wireless earbuds, the FreeBuds 4 is an easy recommendation. They're extremely comfortable, offers active noise cancellation, good sound quality and dual device connectivity.
But if you want superior sound quality and better active noise cancellation, the FreeBuds Pro is a better choice. Apart from that only drawback is that some features such as auto-pairing are available only on Huawei devices.