The JMBricklayer Botanical Collection Money Tree 20008 is a LEGO-compatible building block set that's all about crafting a charming money tree bonsai. This set is ideal for those aged 14 and above. With a grand total of 1000 pieces predominantly in soothing brown, white and green shades, it's a delightful project. What's interesting is that many of the components are on the smaller side, much like LEGO pieces themselves.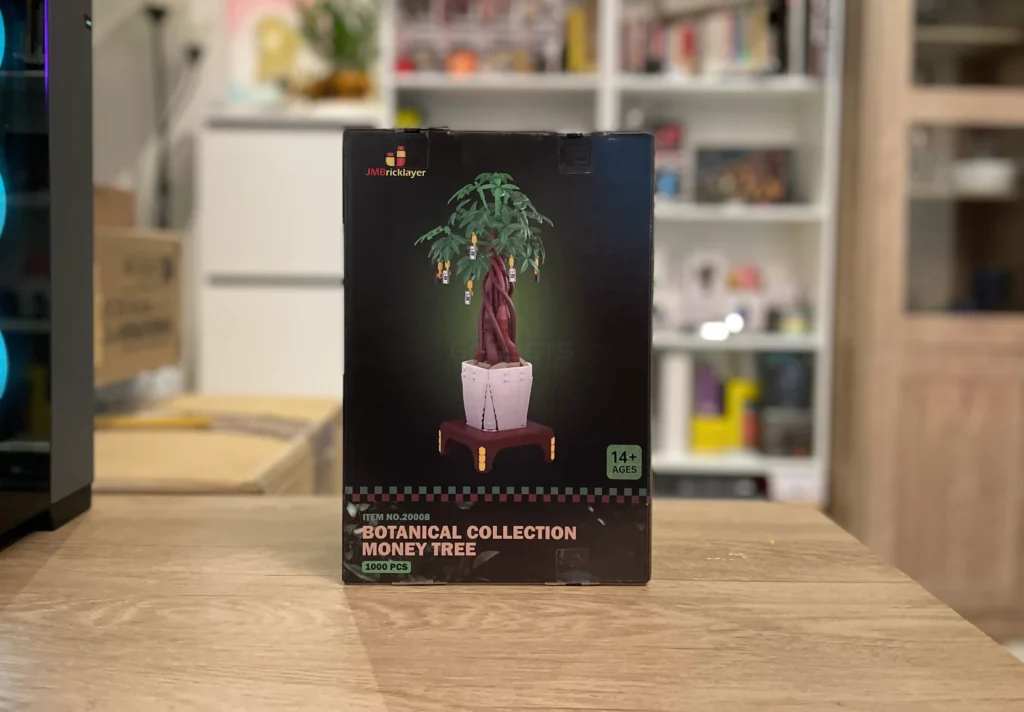 Upon opening the box, you'll uncover:
1000 building bricks
A handy brick separator
An in-depth instruction manual
Design & building experience
Starting with the packaging, it's refreshingly minimalistic. Housed in a straightforward printed carton box with a tab closure, it showcases an image of the finished product, brand details, SKU number, piece count, and the recommended age. The cardboard material itself is commendably sturdy.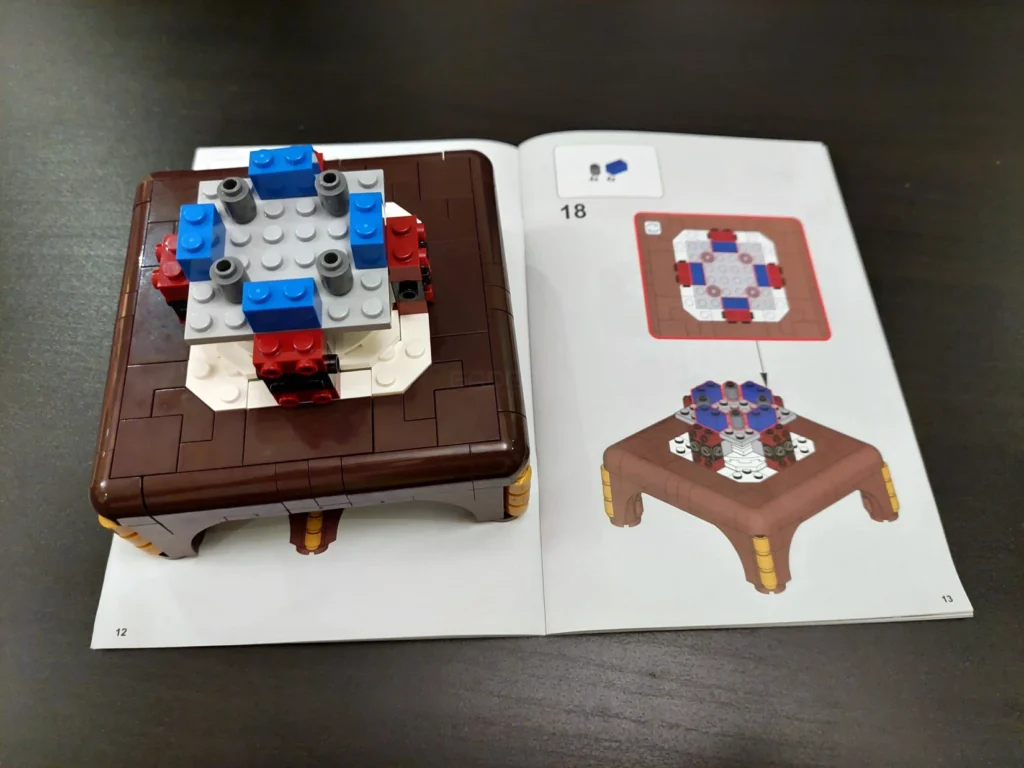 The assembly instructions deserve a nod. They provide a clear and user-friendly roadmap, breaking down the build into manageable steps. Experienced builders will appreciate their straightforward approach.
Moving on to the building bricks, they are crafted from high-quality ABS plastic, ranking among the finest off-brand alternatives. Assembling the entire set took us just a little over 4 hours, which is quite reasonable. The smaller components closely resemble LEGO counterparts, while the larger pieces hold their own impressively.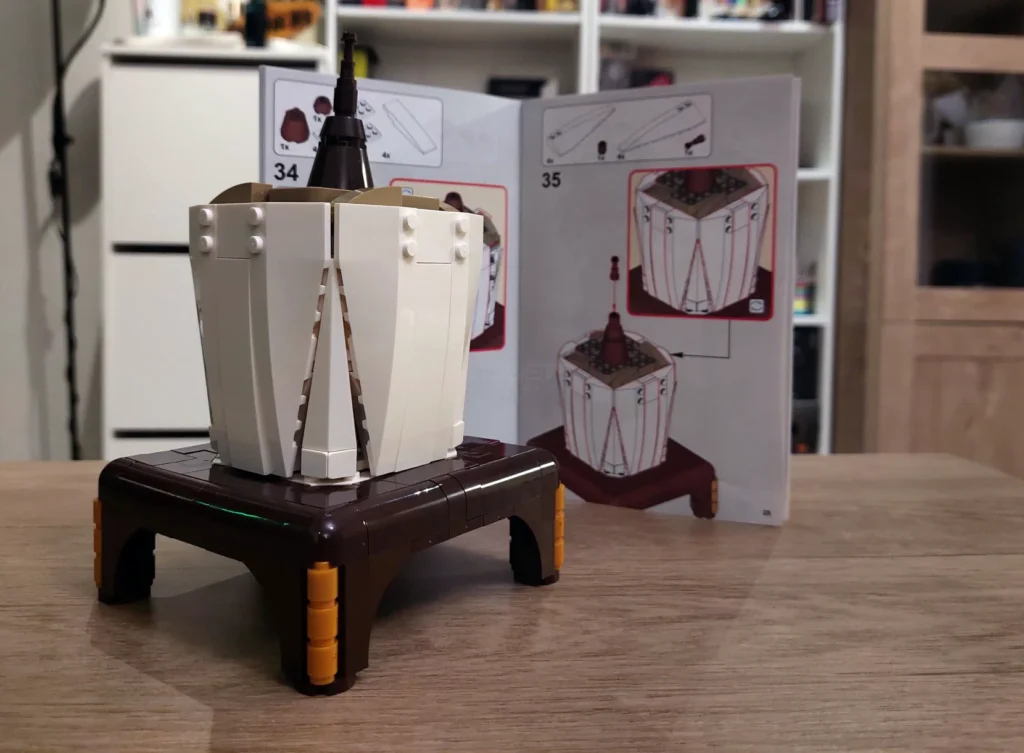 The construction journey kicks off with a small brown table for the Money Tree to stand on. Next, crafting the pot is a satisfying step, resulting in a visually pleasing piece. Building the stem and roots steals the spotlight; the way the roots twist and intertwine with each other is a visual treat. As for assembling the leaves and foliage atop the Money Tree, it might feel a tad tedious, but the final product shines as a display piece.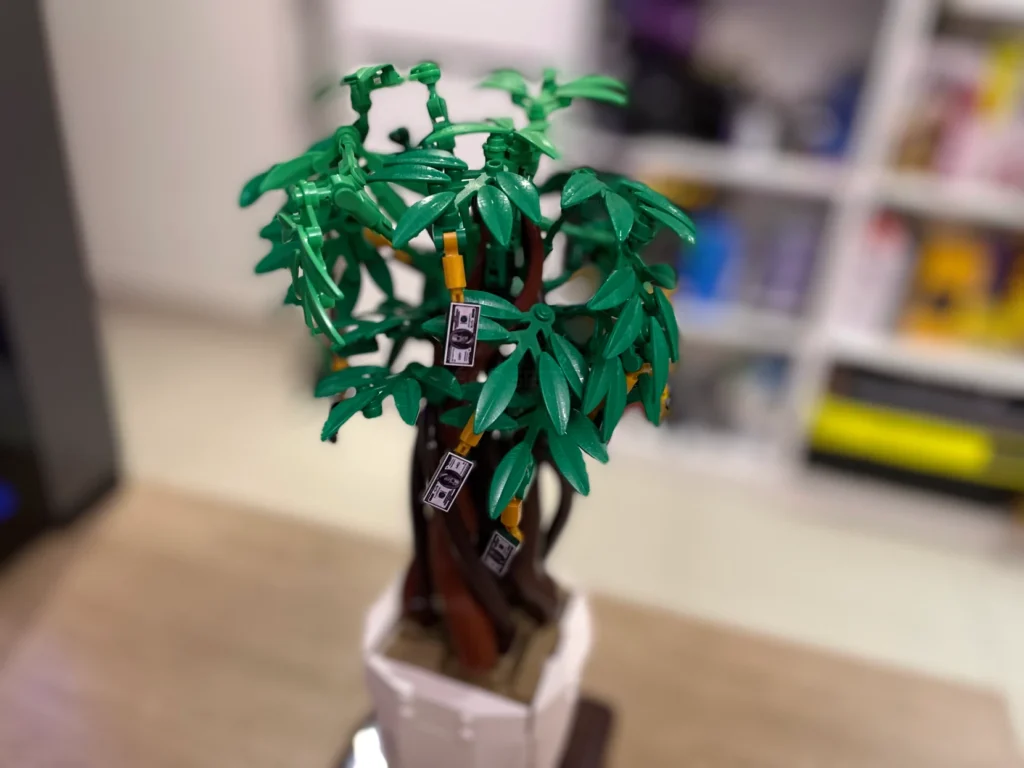 In terms of quality, these building bricks are on par with what LEGO offers. We encountered minimal issues. The precision of these components remains remarkably consistent, with the only hiccup being the leaf-mounting segment, which posed a bit of a challenge.
All in all, the JMBricklayer Money Tree 20008 offers an engaging and enjoyable building experience.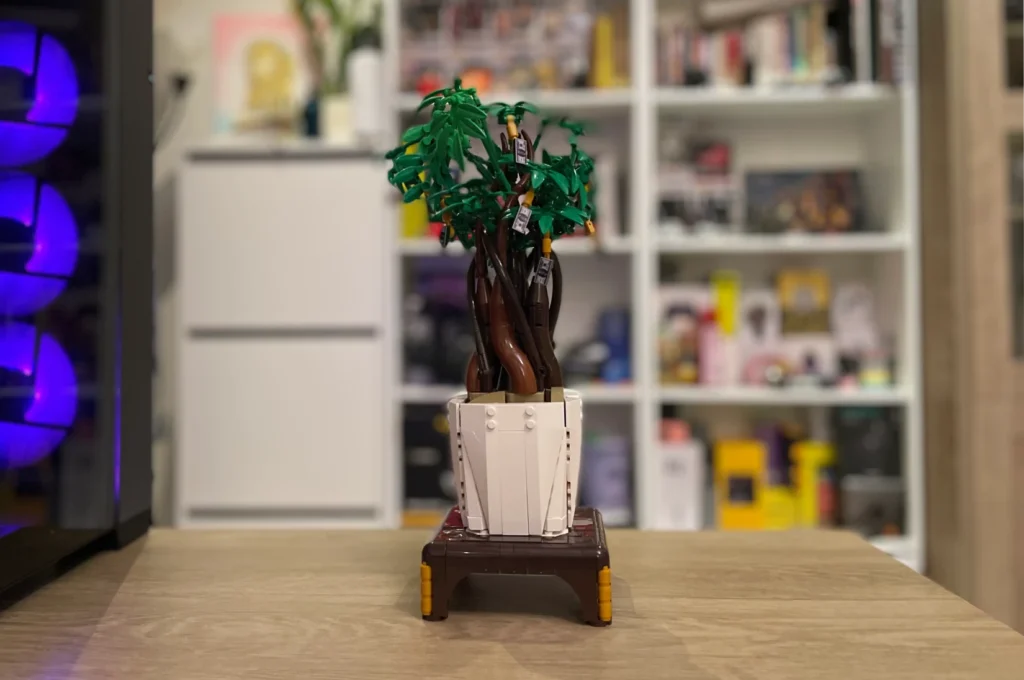 JMBricklayer Money Tree 20008 Review – Final thoughts
In conclusion, the JMBricklayer Money Tree 20008 truly stands out as a distinctive build. It surpasses the boundaries of simply creating a bonsai tree and offers a visually captivating final product. What sets it apart is the incorporation of advanced building techniques, making it a standout display piece whether displayed in a living room or an office space.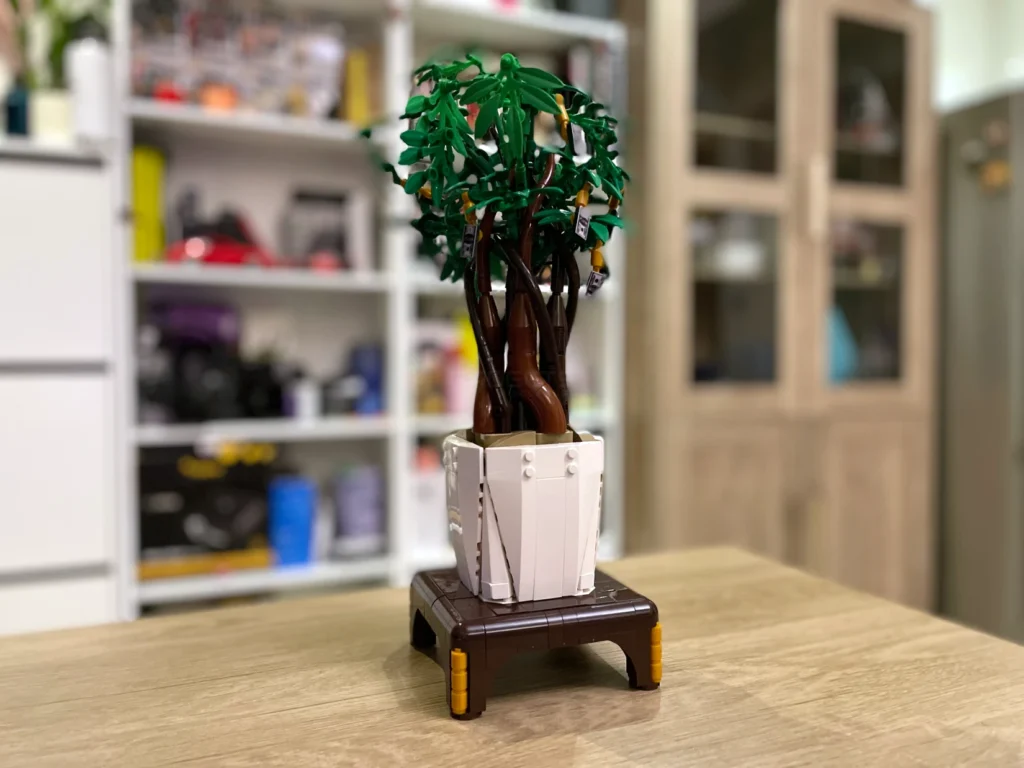 It's important to emphasize that this set is best suited for seasoned builders. Its complexity and the time it demands may be a bit overwhelming for younger kids, making it less suitable for that age group.
To sum it up, the JMBricklayer Money Tree 20008 is a remarkable set that combines aesthetics, intricate design, and an engaging building process. While it might not be the perfect choice for younger builders, experienced enthusiasts will relish the challenge it presents and the stunning result it ultimately delivers.
---
The JMBricklayer Money Tree 20008 is available for purchase via JMBricklayer website for US$44.99. For a limited time, the coupon code VIPGDGTM15 applies to all non-discounted products and offers a 15% discount. The code is valid until December 31, 2023.