LG Electronics (LG) has commenced sales of the world's first rollable TV, LG SIGNATURE OLED R in the UAE. Interested customers can now pre-order the highly coveted TV at the official site, where they can virtually experience the game-changing innovations behind LG SIGNATURE OLED R.
Each LG SIGNATURE OLED R rollable TV is custom built to order, meticulously assembled and finished with top quality craftsmanship by the most experienced production professionals at LG's factory in South Korea.
The epitome of exclusivity, LG SIGNATURE OLED R has been lauded as a triumph in engineering and user-centric design. The TV's 65-inch flexible OLED display is created from one sheet of glass and features self-lit pixels and independent dimming control to deliver picture quality of astounding depth and vibrancy.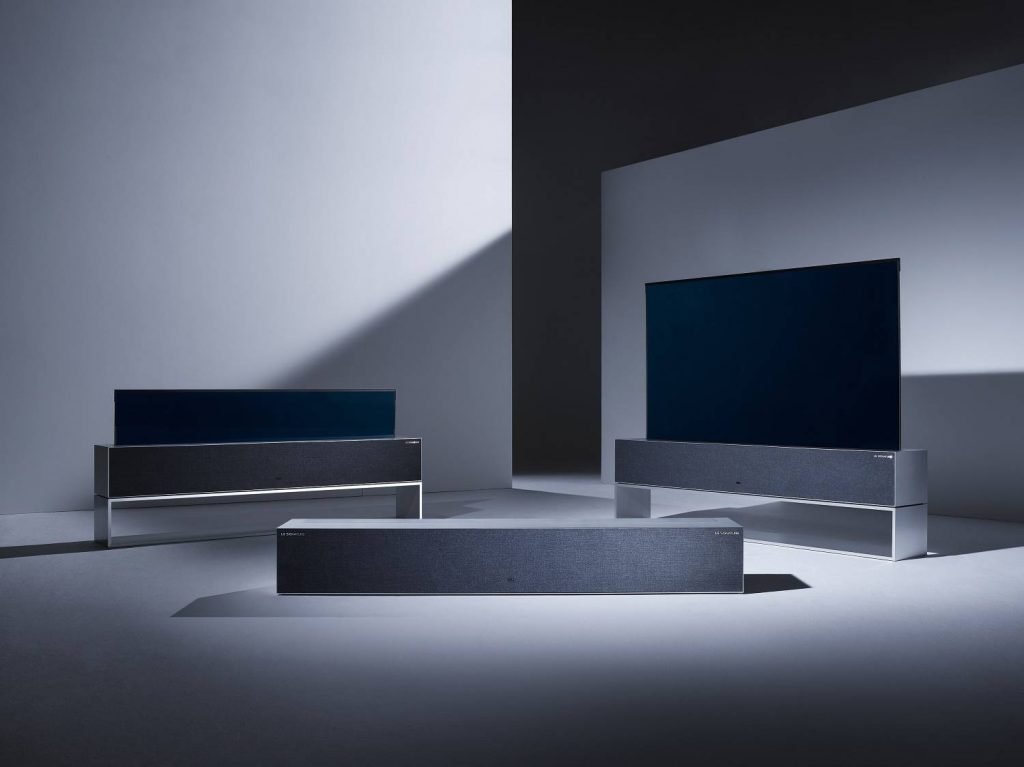 LG's latest technological innovation empowers users to deploy three distinct viewing modes – Full View, Line View and Zero View.
Full View rolls the LG SIGNATURE OLED R out to its full 65-inch size, offering a captivating display of colors and sounds for a truly immersive experience. Powered by LG's leading processor technology, the TV employs Artificial Intelligence (AI) and a deep learning algorithm to optimize picture and sound quality according to the environment and content being showcased.
The LG SIGNATURE OLED R also features voice-activated control in a number of languages, including English, Arabic, French, Spanish and Russian. With Natural Language Processing (NLP), the TV can understand complex questions. For example, users can ask for the name of an actor, the films they have starred in, the background music and more. The TV will recognize these follow up questions as part of the same context – avoiding the need for repetition. With Arabic AI functionality, the LG SIGNATURE OLED R can understand not only standard Arabic dialect, but also Emirati, Saudi Arabian and Egyptian variations.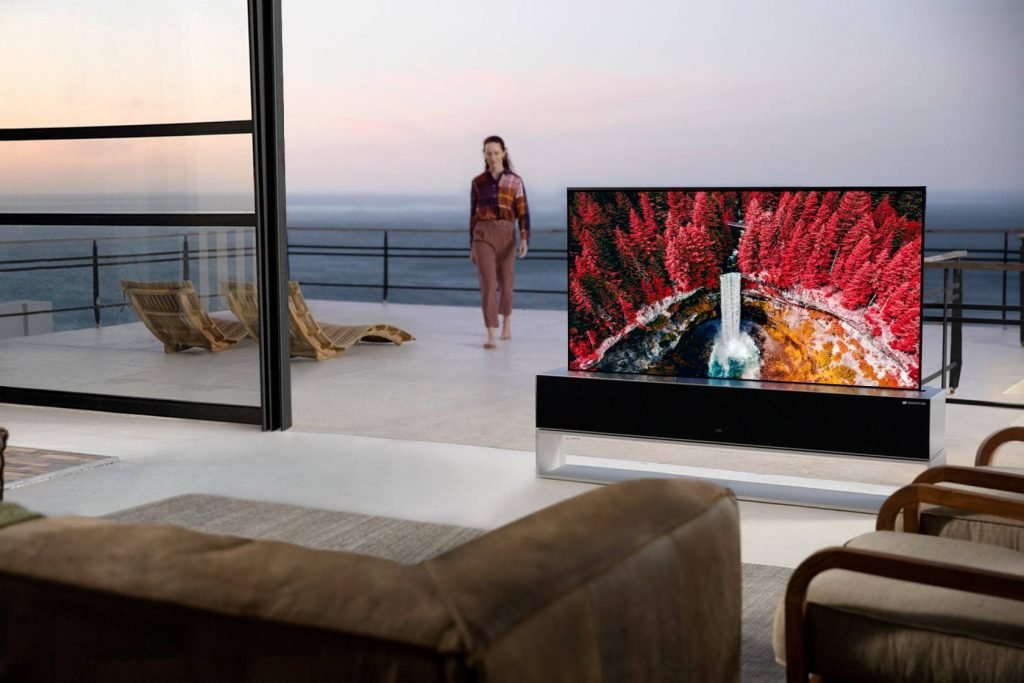 Line View allows the LG SIGNATURE OLED TV R to be partially unrolled, allowing for management of specific tasks that do not require the full TV screen. In Line View, users can choose from features and modes including Clock, Frame, Mood, Music and Home Dashboard to operate other home appliances remotely. Users can initiate Clock mode to check the time and weather at a glance or Frame mode to enjoy family photos shared from a smartphone, while Mood mode creates a more relaxing atmosphere.
Unlike other TVs, which take up visual space even when not in use, the rollable screen offers greater flexibility. When in Zero View, the OLED display disappears without a trace, creating perfect spatial and visual harmony in any interior setting. Even in Zero View, users can enjoy music and other audio content which emanate from the 4.2-channel, 100W front-firing Dolby Atmos audio system.
The premium look and feel of the LG SIGNATURE OLED R is also evident within the materials used to craft the TV, from the brushed aluminum casing to the quality wool speaker cover designed by textile experts at Kvadrat of Denmark.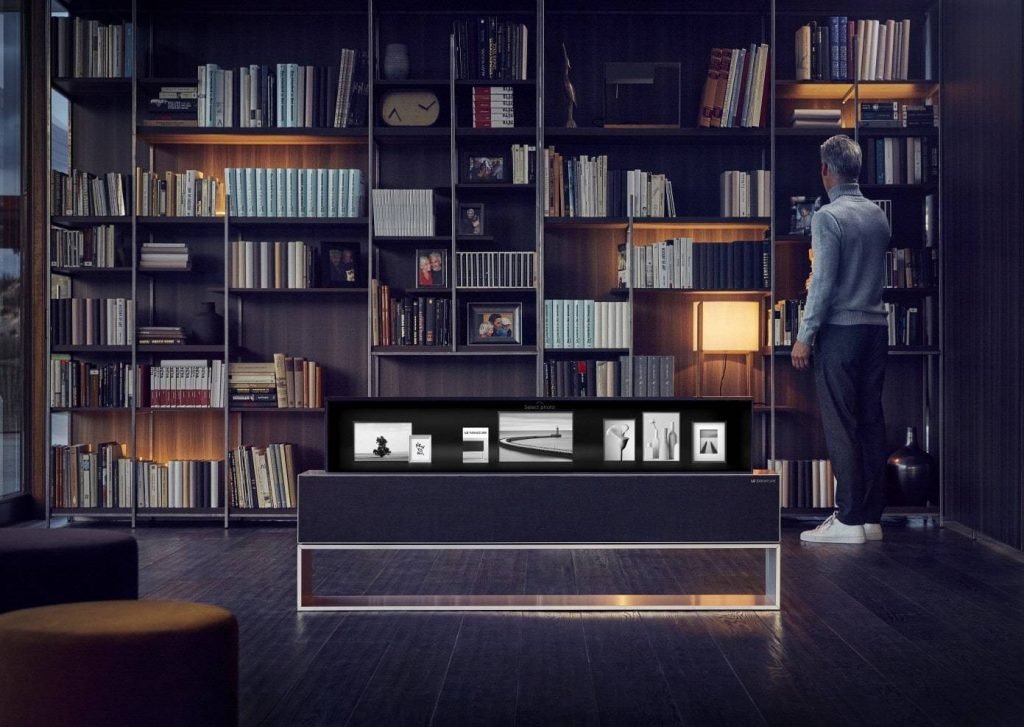 The TV employs an OLED panel certified by Swiss-based Societe Generale de Surveillance (SGS) for producing less air pollutants, reducing the use of hazardous substances and being easier to recycle. The TV employs the world's first Eyesafe-certified TV panels that meet the low blue light emission requirement of US-based Eyesafe and has also been rated favorably by TÜV Rheinland and Underwriters Laboratories.
The LG SIGNATURE OLED R comes in Signature Black color and is now available for pre-order in the UAE, retailing at 329,999 AED.
Click here to find out more regarding product specifications and for pre-order details.