The Arctics Nova is a new line up of headphones from SteelSeries designed for gaming and is engineered for superior audio quality. The new headset comes with 4-points of adjustability in the ComfortMAX System for the perfect fit. The Nova 3 also features a redesigned ClearCast Gen 2 noise-cancelling mic that uses AI algorithms to reduce background sounds for clear communication.
Compared to the previous-gen Arctic Prime, the Nova 3 features dynamic and customizable dual-zone RGB lighting in brilliant 16.8 million colors. It also has USB-C connectivity and is compatible with PC, Mac, PlayStation, Switch, and mobile devices via the included cables.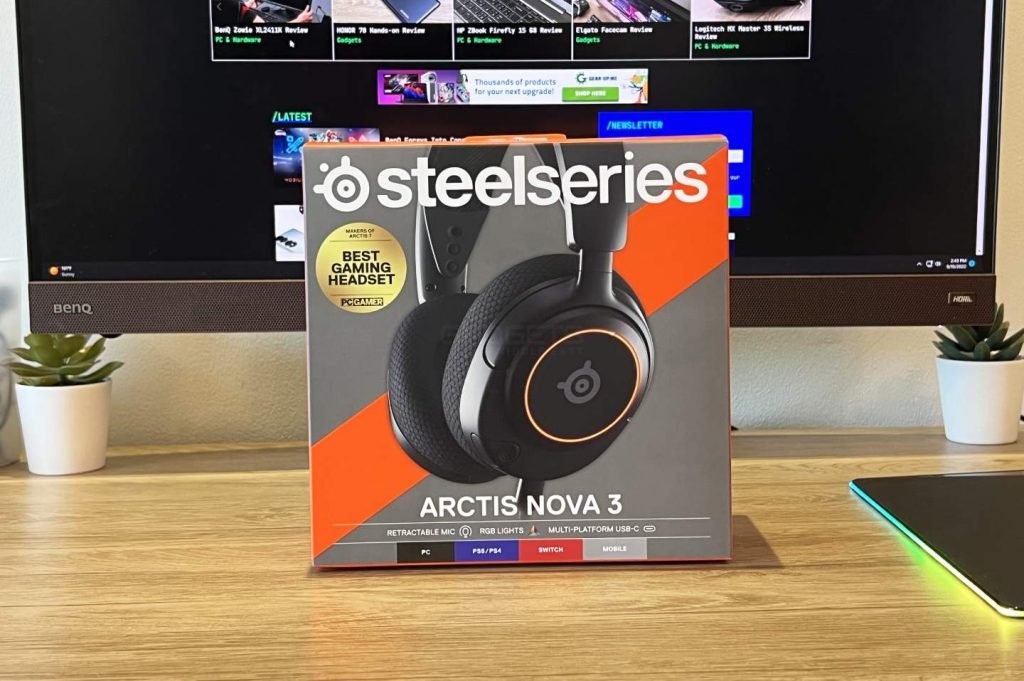 This is our review of the Nova 3 headset which uses the same high-fidelity drivers from the Arctis Nova 7 for maximum clarity and detail.
Specifications
Connectivity:
Wired
USB-C to USB-C Main Cable (4 ft / 1.2m)
USB-C to USB-A Adapter/Extension Cable (5 ft / 1.5m)
USB-C to 3.5mm Analog Cable (4 ft / 1.2m)
Drivers:
40mm Neodymium Drivers
Frequency Response:
20–22,000 Hz
Headphone Sensitivity:
93 dB SPL
Impedance:
36 Ohm
Weight:
253g
Microphone Type:
ClearCast Gen 2 – Fully Retractable Boom
Microphone Frequency Response:
100–10,000 Hz
Microphone Impendence:
2200 Ohm
Sensitivity:
-38 dBV/Pa
Pick-up Pattern:
Bidirectional Noise-Canceling
Read the full specifications here.
Packaging
The Nova 3 comes in a SteelSeries branded cardboard packaging, in a mix of grey and orange colors. On the front is a photo of the headset along with features and compatibility, while on the sides and back are the detailed specifications of the product. The packaging includes: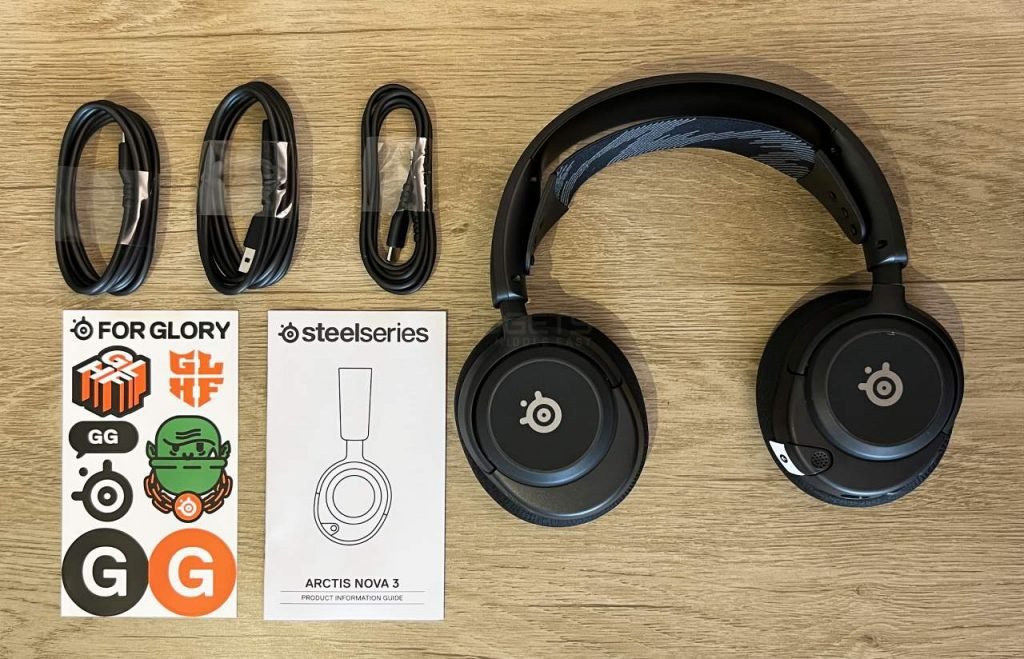 Arctis Nova 3 Headset
USB-C to USB-C Main Cable (4 ft / 1.2m)
USB-C to USB-A Adapter/Extension Cable (5 ft / 1.5m)
USB-C to 3.5mm Analog Cable (4 ft / 1.2m)
Product Information Guide
Design & Build
The Arctis Nova 3 features a new ComfortMax headband system. The headband can be easily adjusted to different head sizes and offers a comfortable fit with a durable, lightweight build and 4-points of adjustment with the new system.
The headband is made of lightweight aluminum, which gives the headset a premium feel. The rest of the headset is made of high-quality matte plastic which blends in well with the overall design and feel. The ear cups are made of padded soft leather-like cushions with memory foam which are very comfortable and offers good noise cancellation.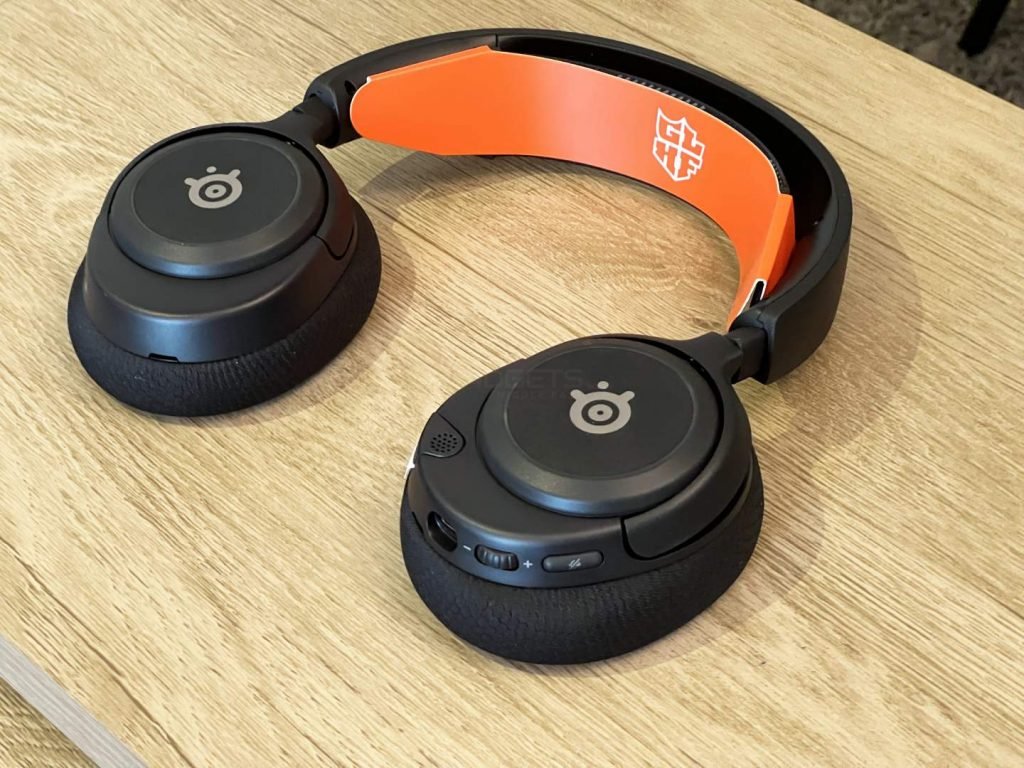 The upgraded ClearCast Gen 2 microphone is located on the left side of the headset and is fully retractable. The ClearCast Gen 2 mics uses advanced AI algorithms from Sonar Software for clearer communication.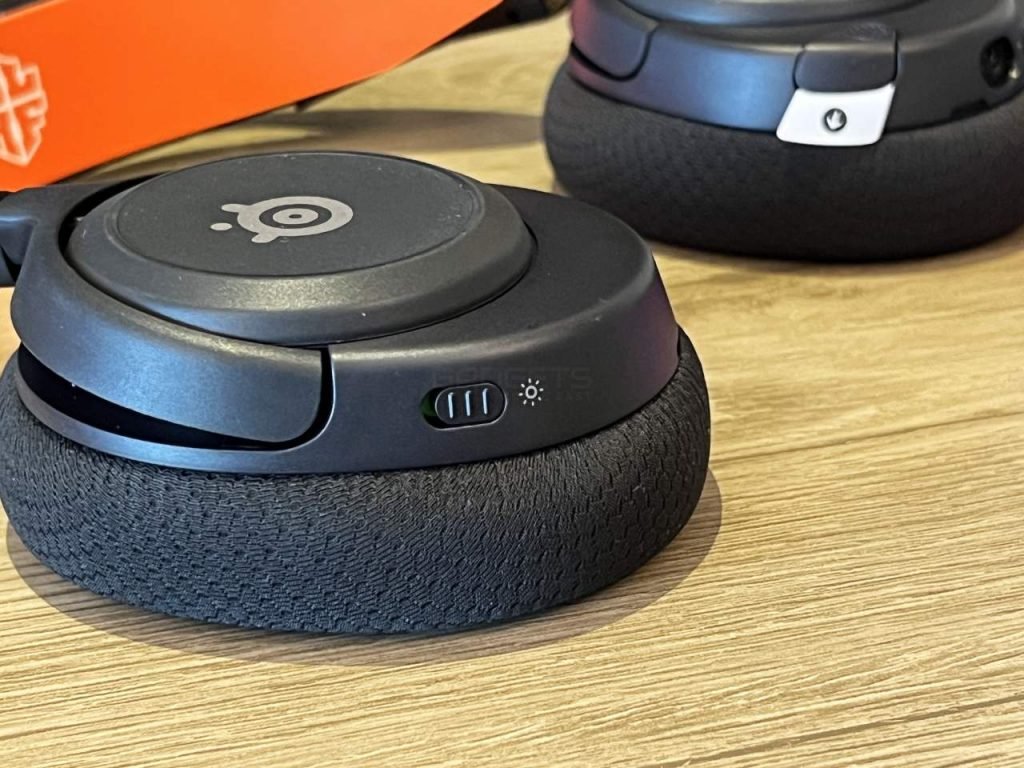 On the right earcup you have the Illumination On/Off Switch. On the leftearcup are the retractable microphone, USB-C port, volume wheel and microphone mute button which pops out when muted so you can easily tell what state it is in.
The Arctis Nova 3 uses a detachable USB-C cable that can connect directly to PC, Mac, PlayStation, Switch, and mobile devices via the included cables.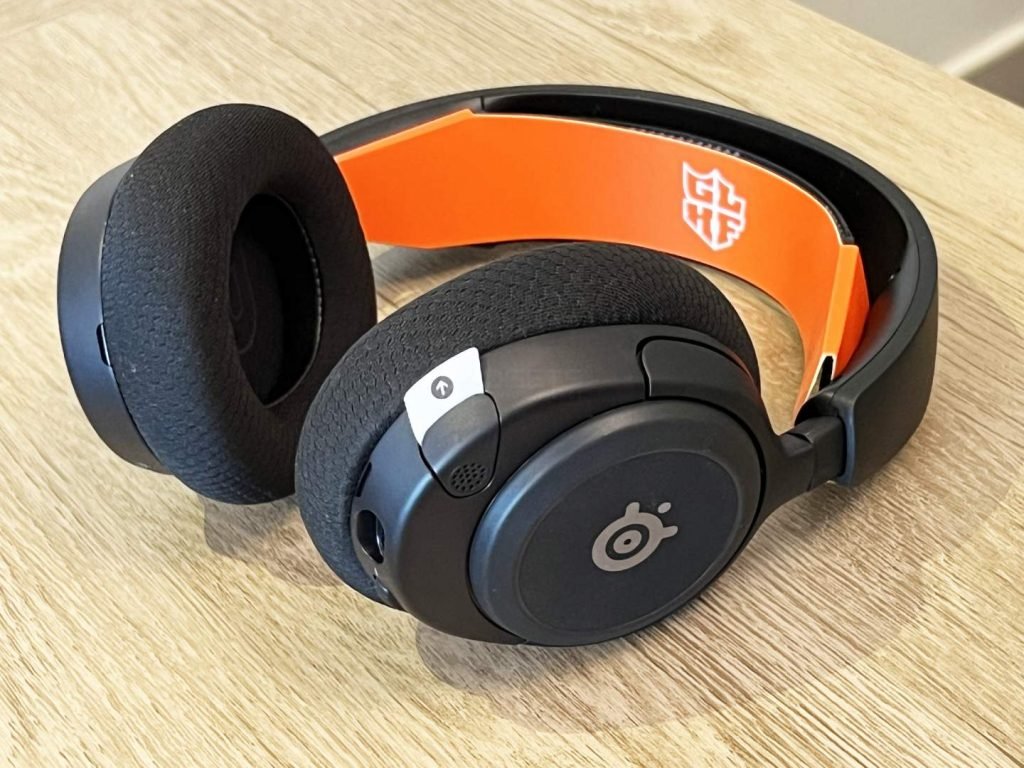 Performance & Audio Quality
A highlight of the Arctis Nova 3 is their compatibility with devices such PC, Mac, Nintendo Switch and Android devices. Simply plug-in using the included cables regardless of whether it is a smartphone, console or PC and use it immediately without the need to install any software.
In terms of audio quality, two high-quality neodymium 40 mm drivers are responsible for the audio conversion, which according to SteelSeries, covers a frequency range from 20–22,000 Hz.
The Nova 3 takes full advantage of 360-degree spatial audio on PC through SteelSeries Sonar, as well as PS5's 3D Tempest audio and Microsoft's Windows Sonic on PC and Xbox.
The Arctis Nova 3 performed very well in terms of audio quality – music, voices and combat sounds and is insulated well enough for external noise-cancellation. Music and in-game sounds are crisp and immersive. Voices are clear and loud enough and we were able distinguish sounds coming in from different distances with perfect accuracy. By default, the sound quality and balance are good. However, if you are looking for a headset that has a deep bass or purely for music, the Arctis Nova 3 is not the right fit.
The upgraded ClearCast Gen 2 microphone uses advanced AI algorithms from Sonar Software for clearer communication. It has a frequency response from 100–10,000 Hz and comes with active noise cancellation to filter out ambient noises. Sound quality for comms is very clear, and external noise is well dampened by the boom microphone.
Software – SteelSeries GG
SteelSeries GG is one of the easiest software's to use in terms of interface and options. It allows adjusting sound options, preset audio profiles and an audio equalizer to create custom profiles. You can also adjust sidetone, mic volume and the RGB lighting effects.
In the Sonar section of SteelSeries GG, you can adjust game, chat, and microphone volume, and choose from custom sound profiles for each of those. In addition to configuring settings, SteelSeries GG allows new firmware versions to be installed as soon as they are available.
SteelSeries Arctics Nova 3 Verdict
The updated SteelSeries Arctis Nova 3 is perfect for anyone looking for an inexpensive and feature-packed headset with the best possible sound experience. It also addresses some of the downsides with the previous-gen models. The Nova 3 features a minimalist design, lightweight durable construction, good sound quality, noise-canceling mic, detachable cables, and on-headset volume and mute controls.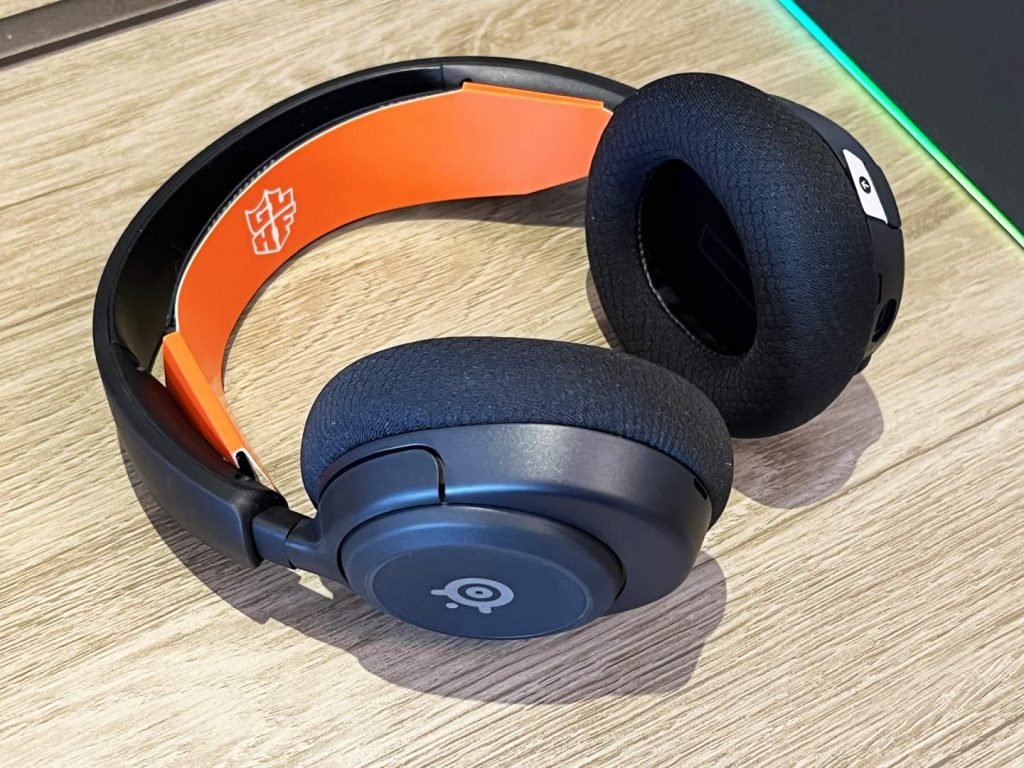 In terms of comfort, the ComfortMax design takes a lot of the weight off your head, making the headset feel light. The Airweave memory-foam ear cushions also offer a very comfortable fit even for a long period of use. At this price point, SteelSeries Arctis Nova 3 is a versatile headset and an easy recommendation.