In today's tech-driven world, we find ourselves juggling multiple devices that constantly need a quick recharge. Luckily, we've had the opportunity to test out a couple of lightning-fast chargers from the folks at VOLTME. Without further delay, let's take a closer look at the VOLTME Revo 65 GaN Charger.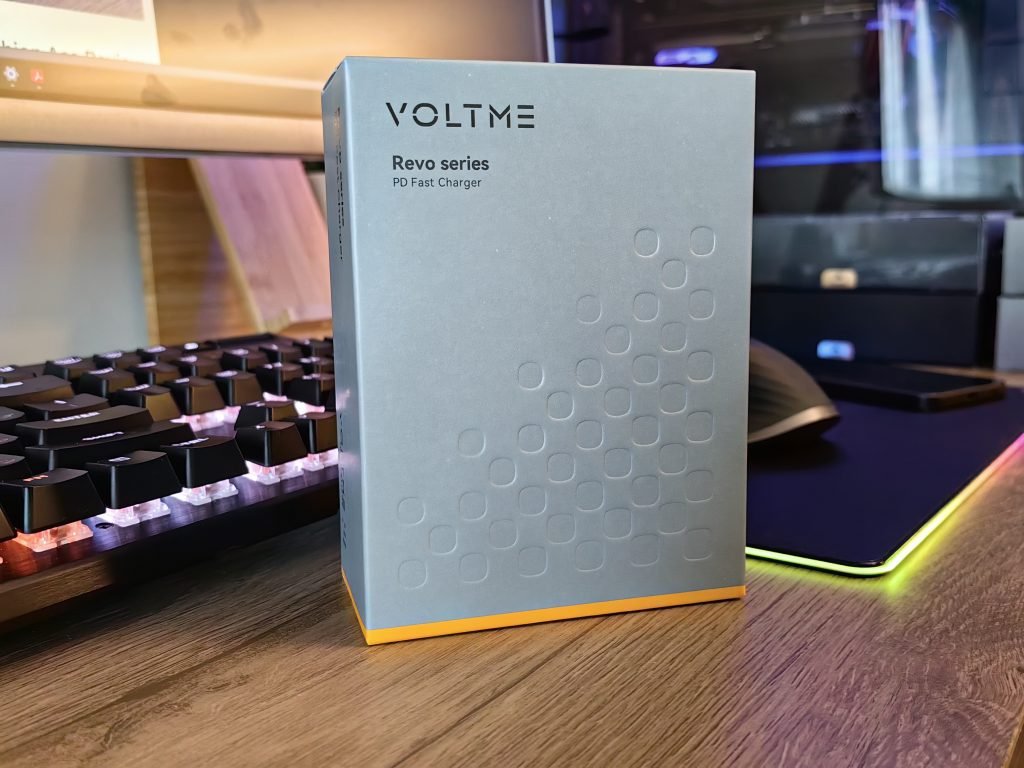 The Revo 65 is no ordinary charger—it's a GaN charger, designed to power up your devices at an astonishing speed. With a total power output of 65 watts through its various ports, this charger enables you to charge your smartphone and other USB accessories in record time. It's worth mentioning that the Revo 65 comes in a range of colors, and the one we have here is the sleek black version. Keep in mind that it's also available in different pin configurations, catering to various countries' power outlets. So, whether you need a three-pin or two-pin version, you'll find the right fit for your location.
Highlights
Wide Compatibility: The VOLTME Revo 65 charger is compatible with a wide range of devices, including smartphones, laptops, and more.
Compact and Portable Design: With its downsized design, the VOLTME Revo 65 is 50% smaller than the original 67W USB-C charger. It's convenient for on-the-go charging, and the foldable plug makes it even easier to carry around.
3-in-1 Multiport Charging: This charger block is equipped with 2x USB-C and 1x USB-A power adapter, allowing you to charge up to three devices simultaneously.
GaN III Technology for Enhanced Performance: The VOLTME Revo 65 utilizes the latest GaN III technology, ensuring safer and more reliable charging.
Design
The Revo 65 Gan USB-C fast charger is a compact powerhouse with an array of impressive features, including fast-charging ports. What sets it apart are the two USB-C charging ports and one USB-A 3.0 port. This versatile design allows you to charge two USB-C devices and one USB-A device simultaneously. It's important to note that each port charges at a different rate, but rest assured, our tests over the past couple of weeks have shown that all devices charge exceptionally quickly.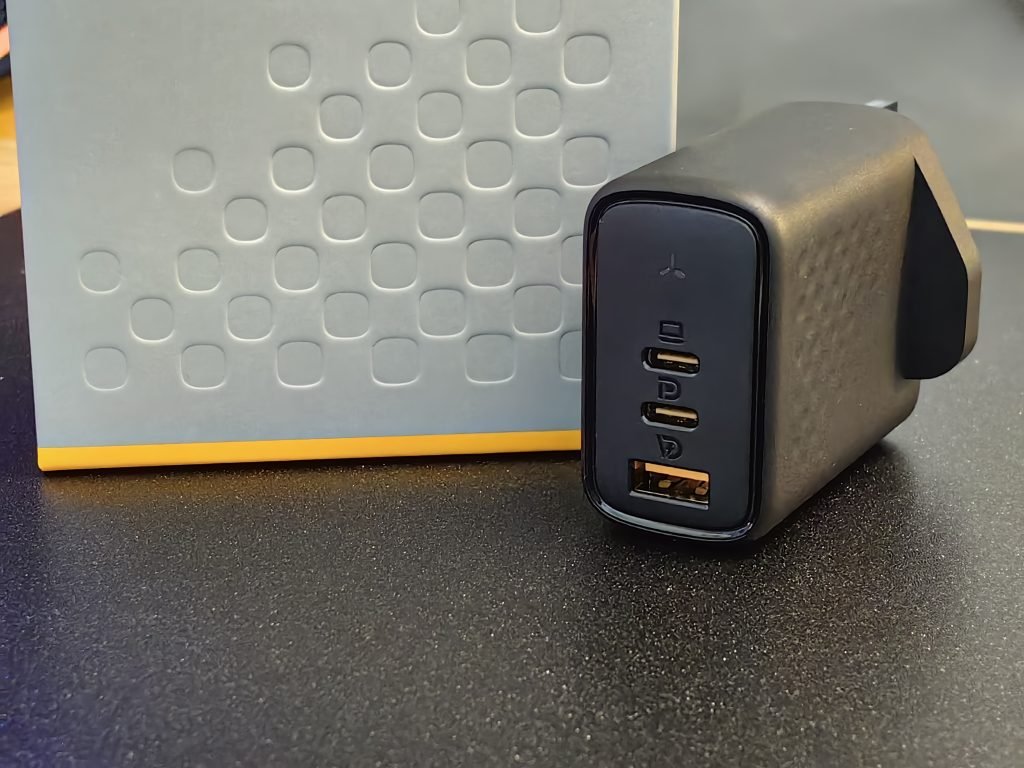 In terms of build quality, the Revo 65 is a beast. It feels reliable and sturdy. The charger is crafted with durability in mind, giving you the confidence that it can withstand the rigors of daily use and travel without compromising on reliability. The attention to detail and the solid construction that make the Revo 65 not only a powerful charging solution but also a long-lasting one.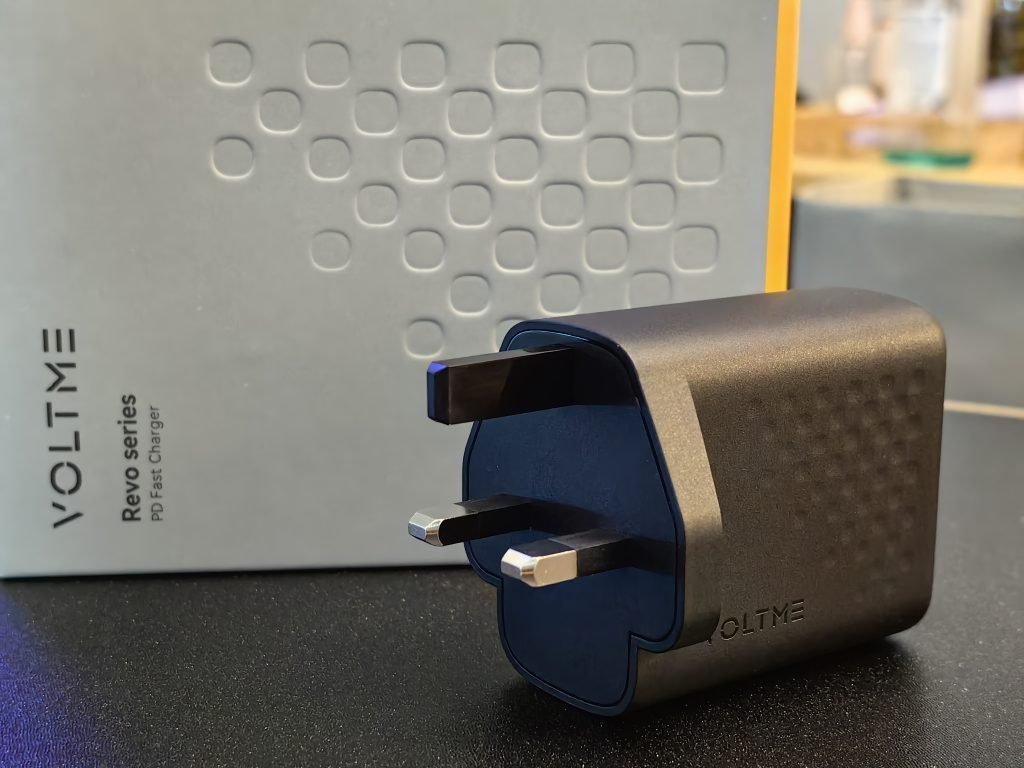 Despite its lighter weight, the Revo 65 maintains a solid and well-made construction. It has a professional look and a premium finish that adds to its overall appeal. The convenience of having multiple plugs cannot be overstated, particularly for travelers who prefer carrying fewer chargers. While the Apple charger serves its purpose for charging a MacBook Pro, the Revo 65's three plugs provide much-needed convenience when charging multiple devices simultaneously.
Performance
To put the Revo 65's performance to the test, we plugged in a Samsung Note 20 Ultra and the super-fast charging absolutely took a mere 41 minutes to fully charge it.
When it comes to charging multiple devices simultaneously, the Revo 65 performs admirably. It can handle charging an iPad and a Chromebook simultaneously without any issues. However, if you're looking to charge three devices with super-large batteries all at once, the Revo 65 might reach its maximum capacity. In such cases, it would be worth considering the 100-watt charger from VOLTME to meet your power demands.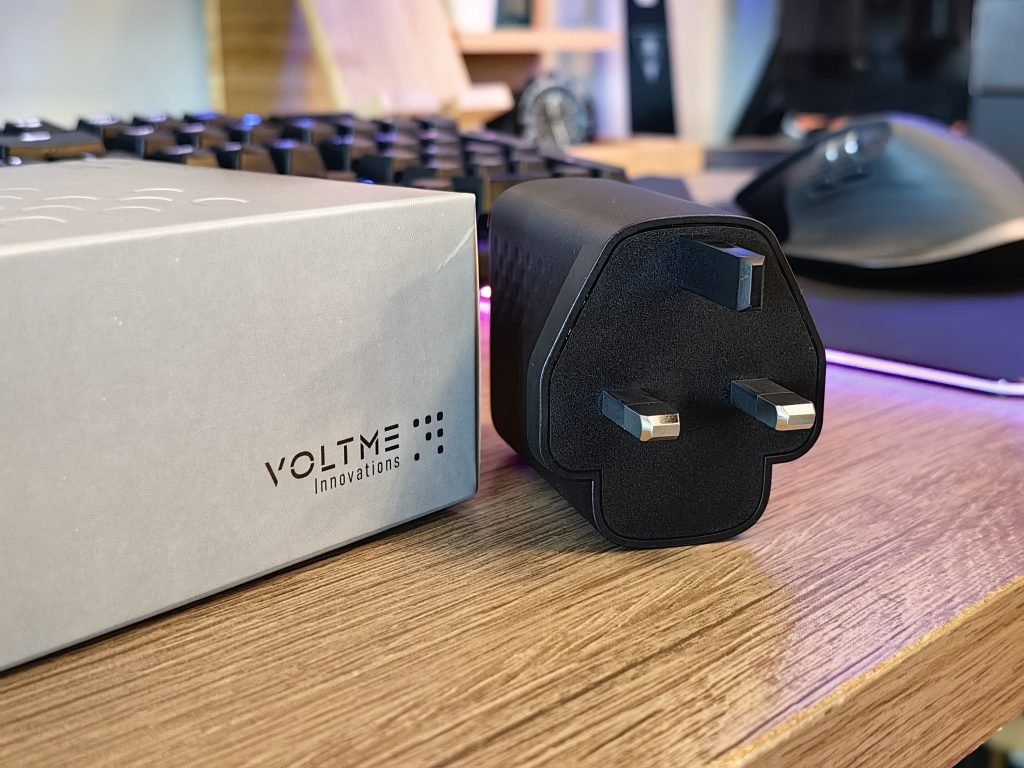 One of the standout features of the Revo 65 is its portability. It's an ideal companion for your travel adventures, fitting snugly in your travel bag. Its capabilities go far beyond standard charging solutions, providing you with much-needed convenience and speed. Whether you own a Samsung device or an iPhone with super-fast charging capabilities, the Revo 65 is the perfect match for your needs. Say goodbye to long charging times and hello to quick power-ups on the go.
Conclusion
In conclusion, we highly recommend the VOLTME Revo 65 GaN charger, especially for those who own smartphones or tablets with 65-watt fast-charging capabilities. One of the standout features is its ability to charge three devices simultaneously, providing equal power to each device.
What sets the Revo 65 apart is its combination of compactness and power. Despite its small size, it packs a punch, allowing you to charge multiple devices at once. The charger also prioritizes safety with features that prevent overheating, excess current, and overloading. Its upgraded heat dissipation ensures that it remains cool even during prolonged use.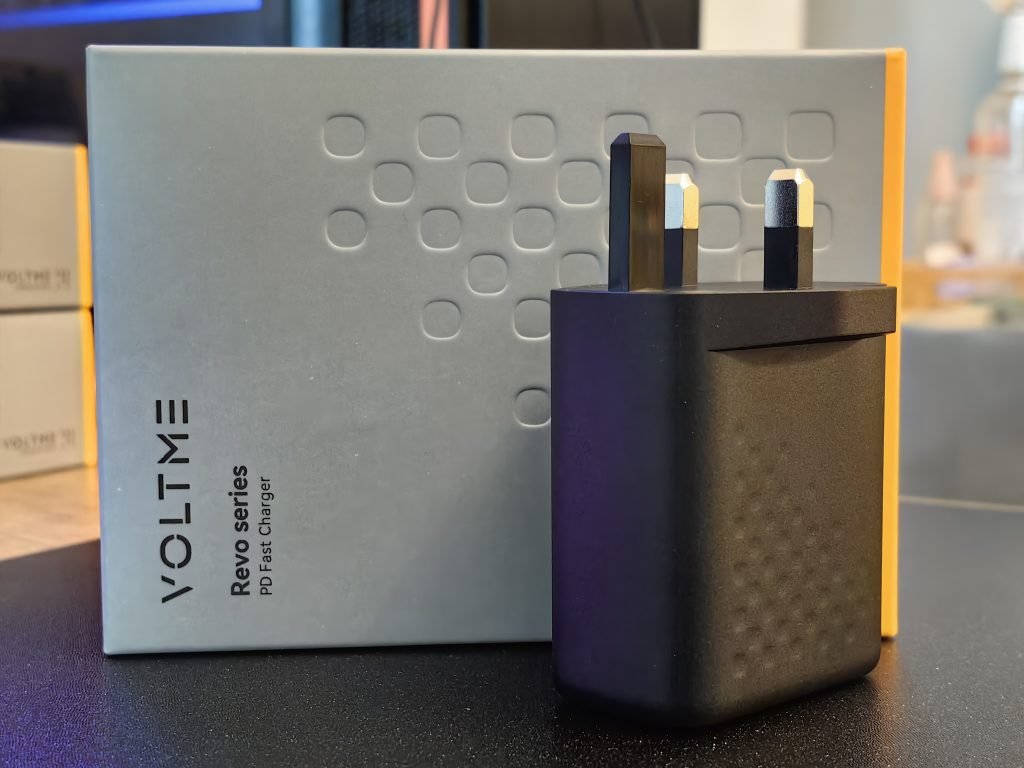 The VOLTME Revo 65 watt three-port charger offers incredible flexibility. With two USB-C ports and a USB-A port, you can connect and charge multiple devices simultaneously. However, if you choose to charge a single device, you'll experience the maximum wattage output. The top USB-C port delivers a maximum of 65 watts, while the second port offers a maximum of 45 watts. The charger supports power delivery 3.0, Quick Charge 3.0, and Programmable Power Supply (PPS), ensuring fast and efficient charging by dynamically negotiating the maximum wattage for your device.
In summary, the VOLTME Revo 65 GaN charger is a compact, powerful, and reliable charging solution that delivers fast charging for a variety of devices. Its ability to charge three devices at once, combined with its safety features and universal compatibility, make it a fantastic choice for tech enthusiasts and frequent travelers alike.