The all-new Astro A30 Wireless is a mid-range wireless gaming headset, featuring 40mm drivers and support for Dolby Atmos. The headset features dual-mics: a built-in mic and also a detachable boom. It comes with breathable memory foam ear cushions that are replaceable along with customizable plate tags.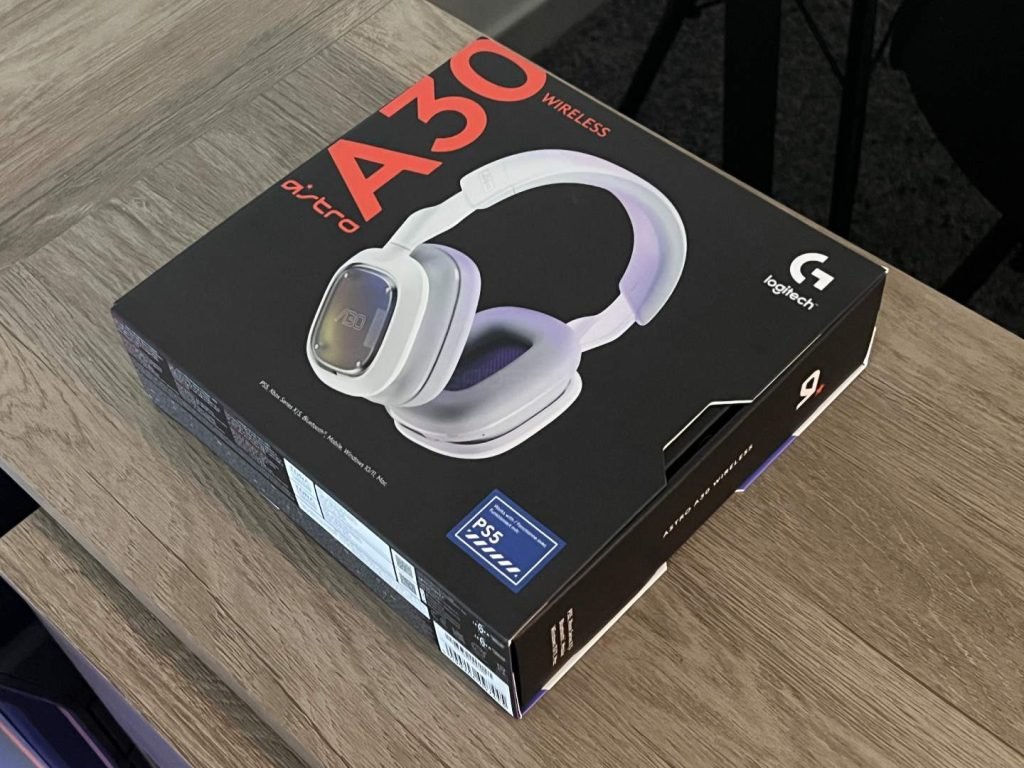 In terms of connectivity, the headset supports wireless 2.4 GHz connection, Bluetooth, and 3.5 mm. It is compatible with PC, Xbox Series X|S, PS5, Nintendo Switch and mobile.
Specifications
| | |
| --- | --- |
| Transducer principle | Moving Coil Dynamic |
| Drivers: | 60mm Eclipse Dual Drivers |
| Drivers Material: | Neodymium magnets |
| Frequency Response: | 20Hz – 20kHz |
| Characteristic SPL: | 1.3m Braided Cable |
| Nominal impedance: | <1% @1 mW 20-10 KHz |
| Transmission type: | Wireless 2.4 GHz |
| Wireless range: | 15m |
| Weight: | 343gm |
| Mic: | Built-in Detachable boom |
Packaging
The headset comes in a black box with photos and specifications on the sides. The box is durable and the headset is well protected. Inside the box, we find the headset, accessories and the product information guide. The headsets and accessories are well protected so that it does not move during transport. The packaging includes the below:
Astro A30 Wireless Headset
LIGHTSPEED USB-A transmitter
Removable Boom Microphone
1.5 m 3.5mm Analog Cable
1.5 m USB-C to USB-A charge cable
A30 Headset Case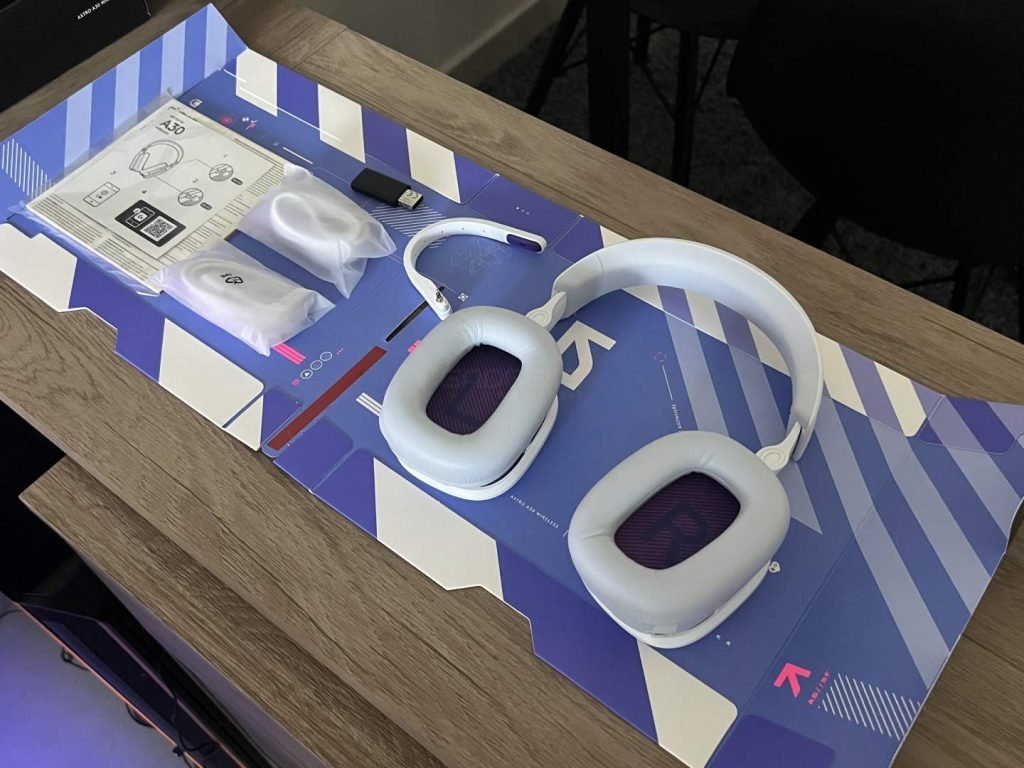 Design & Build
The Astro A30 Wireless headset comes in two colors – White or Navy. It is one of the best-looking headset's we've seen so far. It looks sleek, stylish and futuristic compared to its competitors.
In terms of build, the headset has a plastic chassis with an extendable plastic headband that can be easily adjusted to different head sizes and offers a very comfortable fit for hours. The headband feels durable and also has a layer of memory foam cushion for added comfort.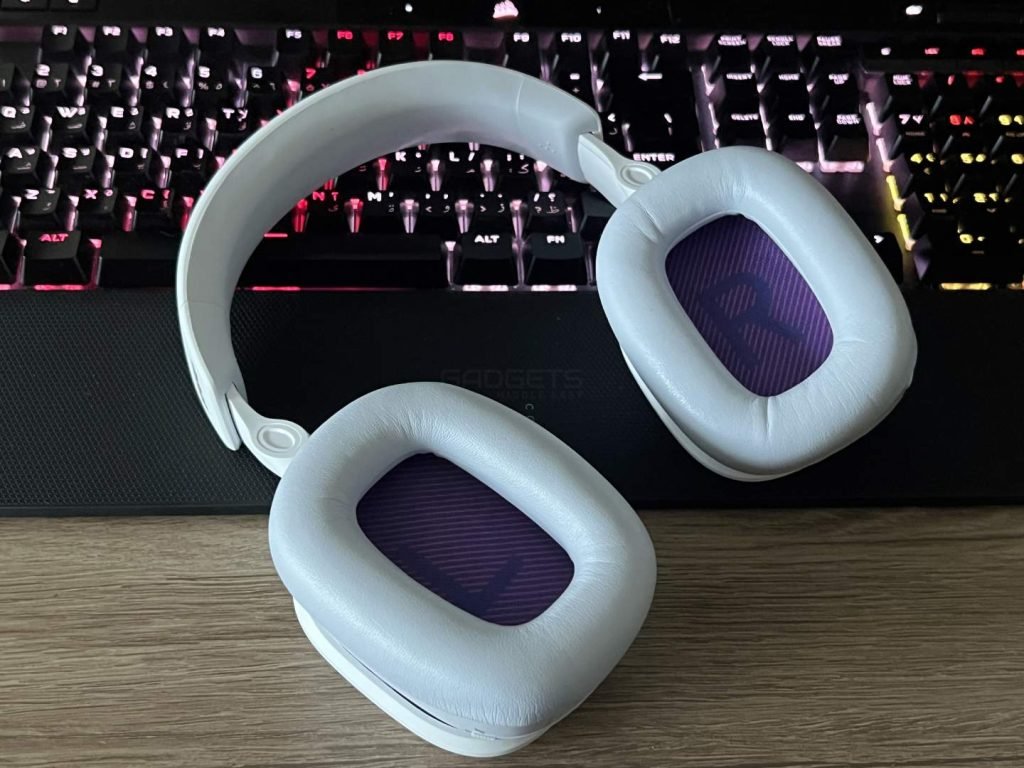 The earcups are built in a somewhat rectangular shape with a closed-back design. The exterior is made of plastic and comes with breathable memory foam ear cushions with a faux leather finish. Outside of the earcups are iridescent plate tags, which can be swapped with tags that can be purchased additionally.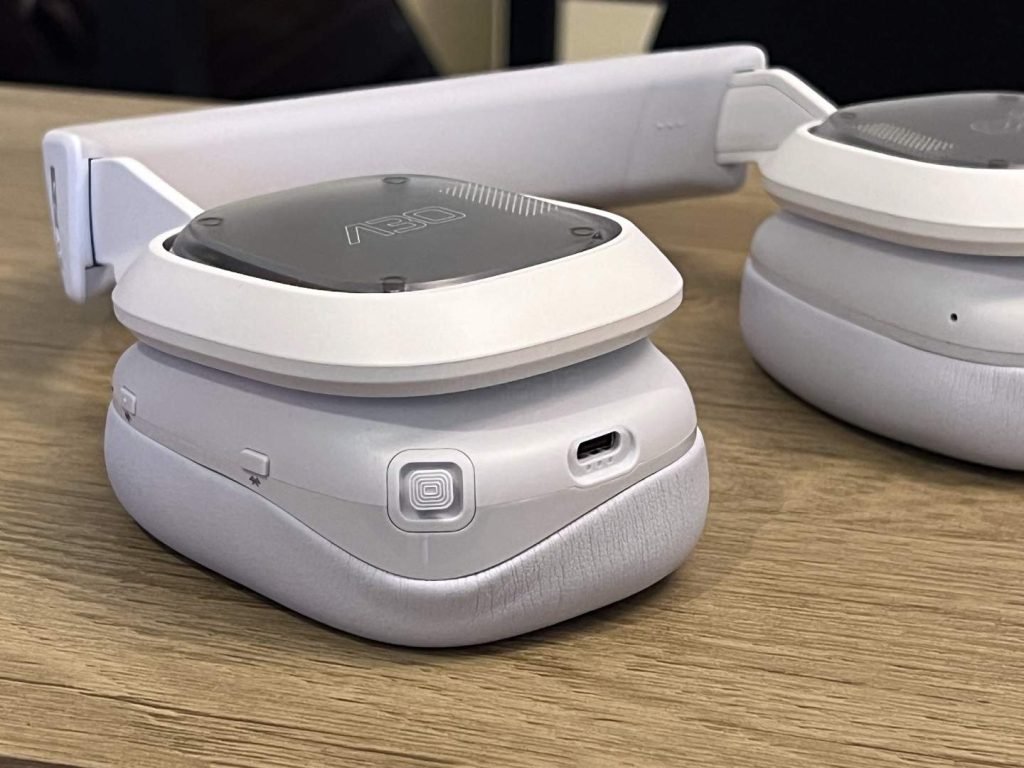 In terms of buttons, on the right earcup are the power button, Bluetooth pairing button, a four-direction joystick that is also clickable and a USB-C charging port. Using the tiny joystick to adjust volume and mix audio is a bit of a challenge, but rest of the controls work well.
On the left, there's a mic mute switch and two 3.5mm audio jacks, one for a mic and one for an audio input. Coming to build quality, the Astro A30 Wireless is a sturdy headset, it feels solid and is comfortable even with glasses on.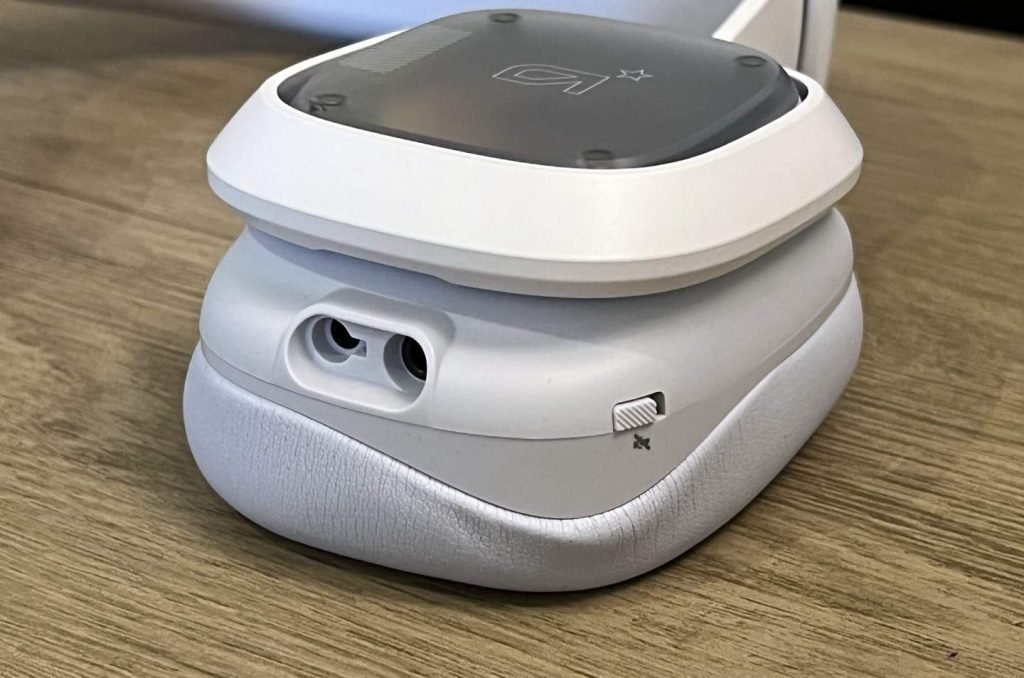 Connectivity
The Astro A30 Wireless uses wireless 2.4 GHz connection via the included dongle, Bluetooth and 3.5 mm aux cable for connectivity, which means this is a versatile headset when it comes to connectivity. A plus point is that the wireless USB-A dongle is compact as a thumb drive, saving space by not blocking out other ports especially on lighter notebooks.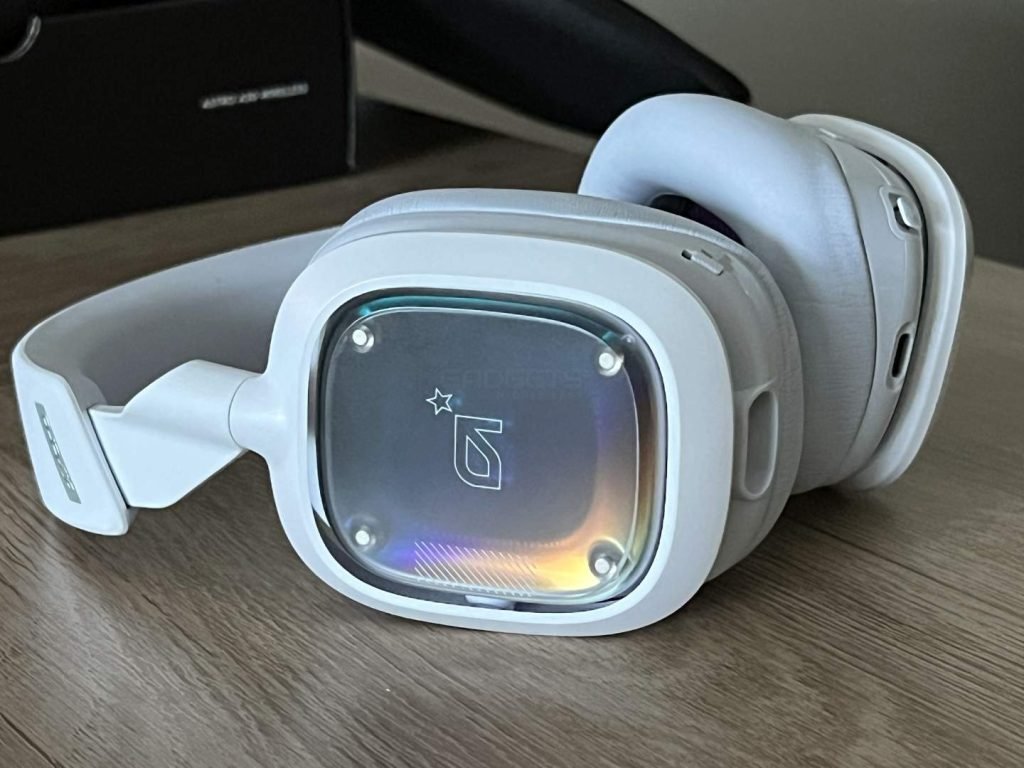 However, there is no USB-C dongle included and needs to be purchased additionally. But it is always possible to turn them into a wired headset by plugging in a 3.5 mm audio cable. Though the headset has a USB-C port, it doesn't support audio and can be used only for charging.
The headset also supports dual-audio mixing options which means you can connect to up to three devices at the same time; an example would be taking a phone call while playing games on your PC and hearing both sounds at the same time.
Performance
Two 40 mm drivers are responsible for audio conversion and the headset produces well-rounded audio. The sound quality is excellent and the headset works very well for gaming, music and other multimedia. The Astro A30 Wireless produces powerful bass and handles voices and the mid-range very well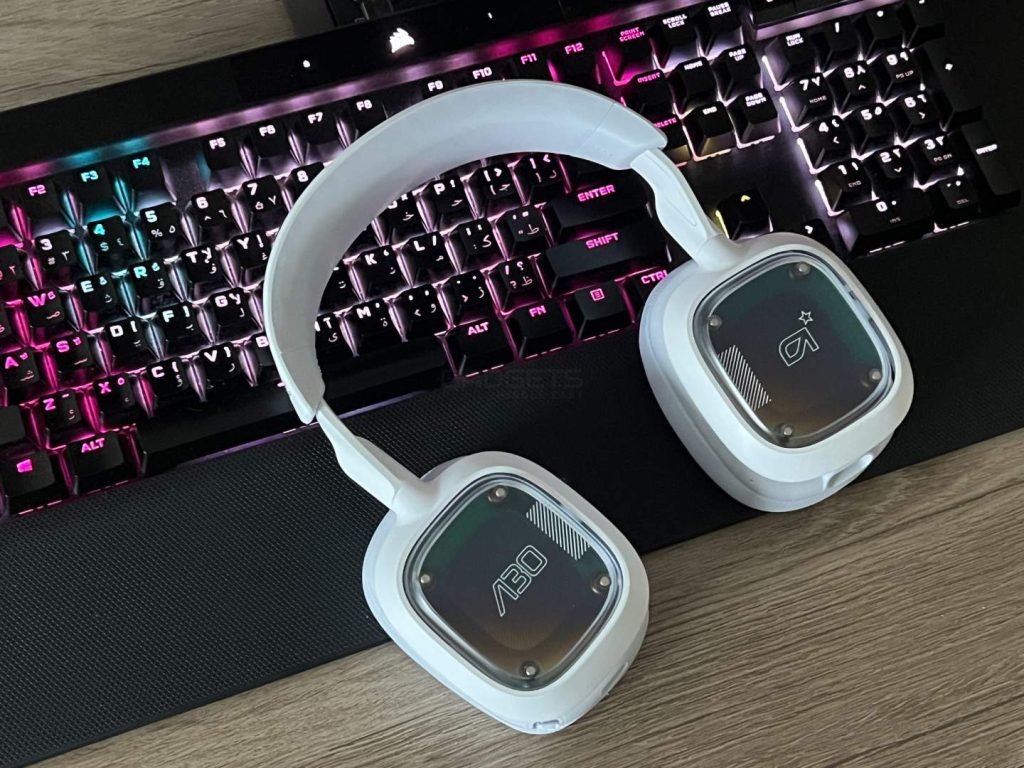 The headset has two mics: a detachable boom mic and an internal mic. While the internal one is a hit-and-miss, the boom mic works great and is flexible enough to be positioned near your mouth. There is also a dedicated button on the left earcup to mute the mic.
In terms of battery life, Astro promises a battery life of 27 hours from a single charge. While this depends on the audio source, we've managed to get a full day of use close to the promised range. Charging the headset from 0 to 100 percent takes about an hour and 40 minutes.
Software
When it comes to software support, the headset EQ settings can be customized via the Logitech G app, which is available on both Android and iOS stores. While the app offers a good amount of sound customization options, the only disadvantage here is you need to connect to your phone every time you need to make a change.
Astro A30 Wireless Review Verdict
The Astro A30 Wireless offers a great all-round experience and is perfect for the gamers who own different gaming platforms as it works perfectly with game consoles, controllers, mobile devices, or anything with a standard 3.5mm jack.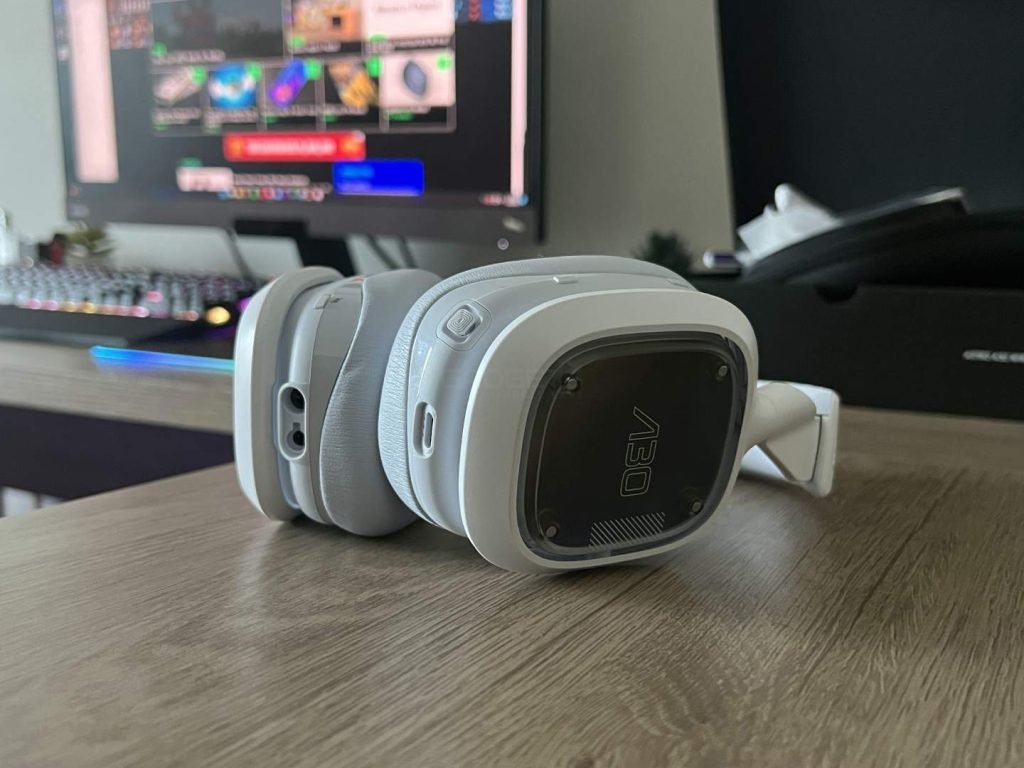 The headset offers decent audio quality whether it's gaming, music or other multimedia. In terms of comfort, the headband with the breathable memory foam ear cushions is comfortable to use. The Astro A30 Wireless works great as a everyday headset for play and for work.