The Dubai Games Conference livestream kicks off on Sunday, the 21st of June at 11AM featuring Middle East's most prominent influencers and industry leaders.
In light of the current global situation, the event has been transformed to a completely digital platform unlike the previous three editions. Hosted and broadcast live from DGC Dubai, direct to the world, it features live speakers, a B2B live meeting platform and special news coverage, as well as, game launches.
The event spans across three days, from the 21st to 23rd and provides your business the opportunity to meet digital games industry experts, leading game developers, agencies, investors and organisation.
How to Attend
You have two ticket options to choose from according to your business' needs. You can either purchase a Standard Business ticket or a Premium Business ticket, they cost $100 (AED 367) and $200 (AED 735) respectively. If you're a developer, you get a free ticket.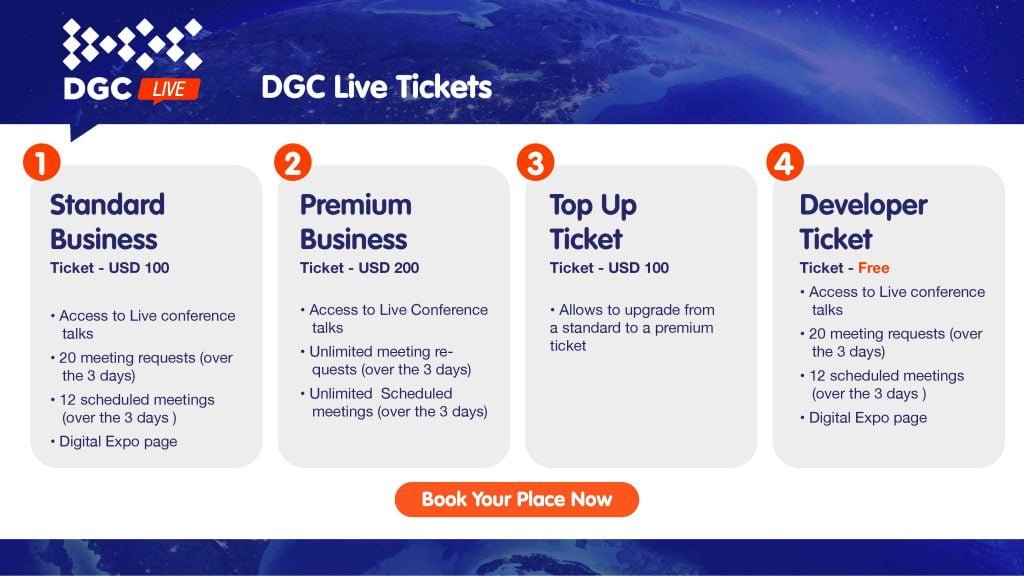 Do not miss this oppurtunity to elevate your brand and learn about the prospects of establishing your business in the heart of the MENA region.
For more on DGC, check our previous article.