On the first day of DGC Live, Google's strategic partner manager Ahmed Shah Nawaz gave us insights to gaming trends in Asia in his talk 'Insights from Gaming – A South East Asian Perspective'. Gamer behavior in Asia is much different from the rest of the world and here's why. 
Casual gaming is the most leading trend of the recent times and hyper-casual games are the most popular genre in the region. Asia accounts for 48% of global gaming revenue yet many developers fail to connect with the gamers in the Asian market. To penetrate in a specific market, you have to localize. To localize games for these markets, we must first understand why Asians play games.
Why Do Asians Play Games?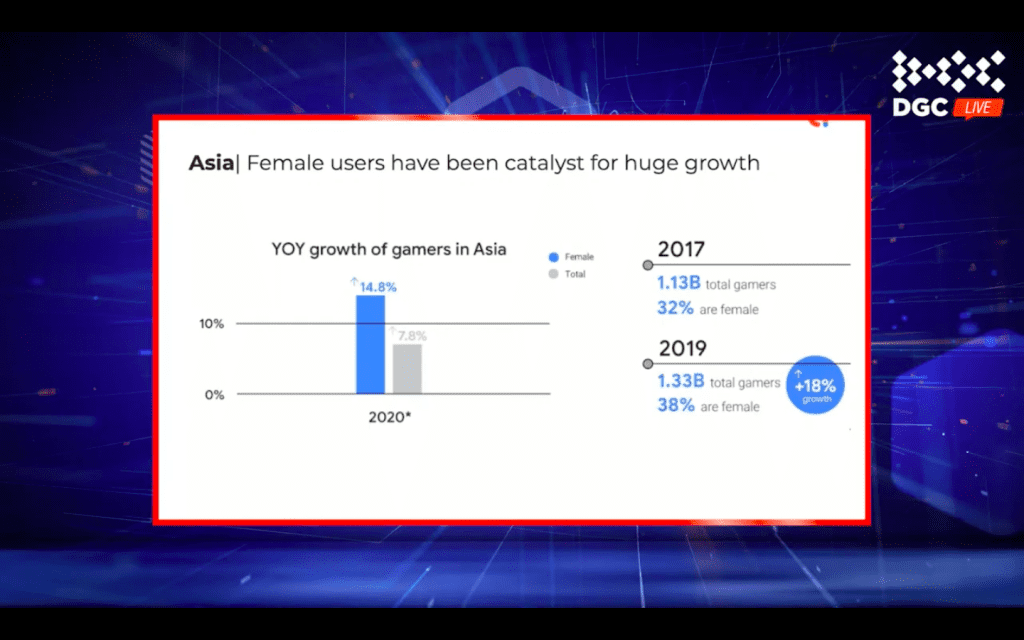 Asians gamers play mainly for achieving, thrill-seeking, unwinding or experimenting. The picture above represents which reason is more influential in each specific country.
Most Indians game for the sense of achievement, hence they prefer challenging games, whereas in China the people game for the thrill hence they prefer adventure and mystery games.
It is important to analyze this and understand what the gamers want in the specific region to be able to come up with games that adhere to their tastes. That's the success behind developers of comparatively simple games like Vodoo and Ketchapp.
Female Gamers in Asia
Female gamers are on the rise in Asia and most concentrated in China. About 95% of female gamers play on mobile, however, female gamers tend to spend more money on games than their male counterparts.
Female gamers are most interested in puzzle games and games that make them think. Since the spread of the Covid-19 pandemic, engagement and monetization for games has increased a lot.
Rise of Asian female eSports gamers such as BaiZe and GLHuiHui have also led to the increased interest among young Asians in gaming.
For more insights and reveals, stay tuned to Day 2 and 3 of DGC Live. To visit their website, click here.